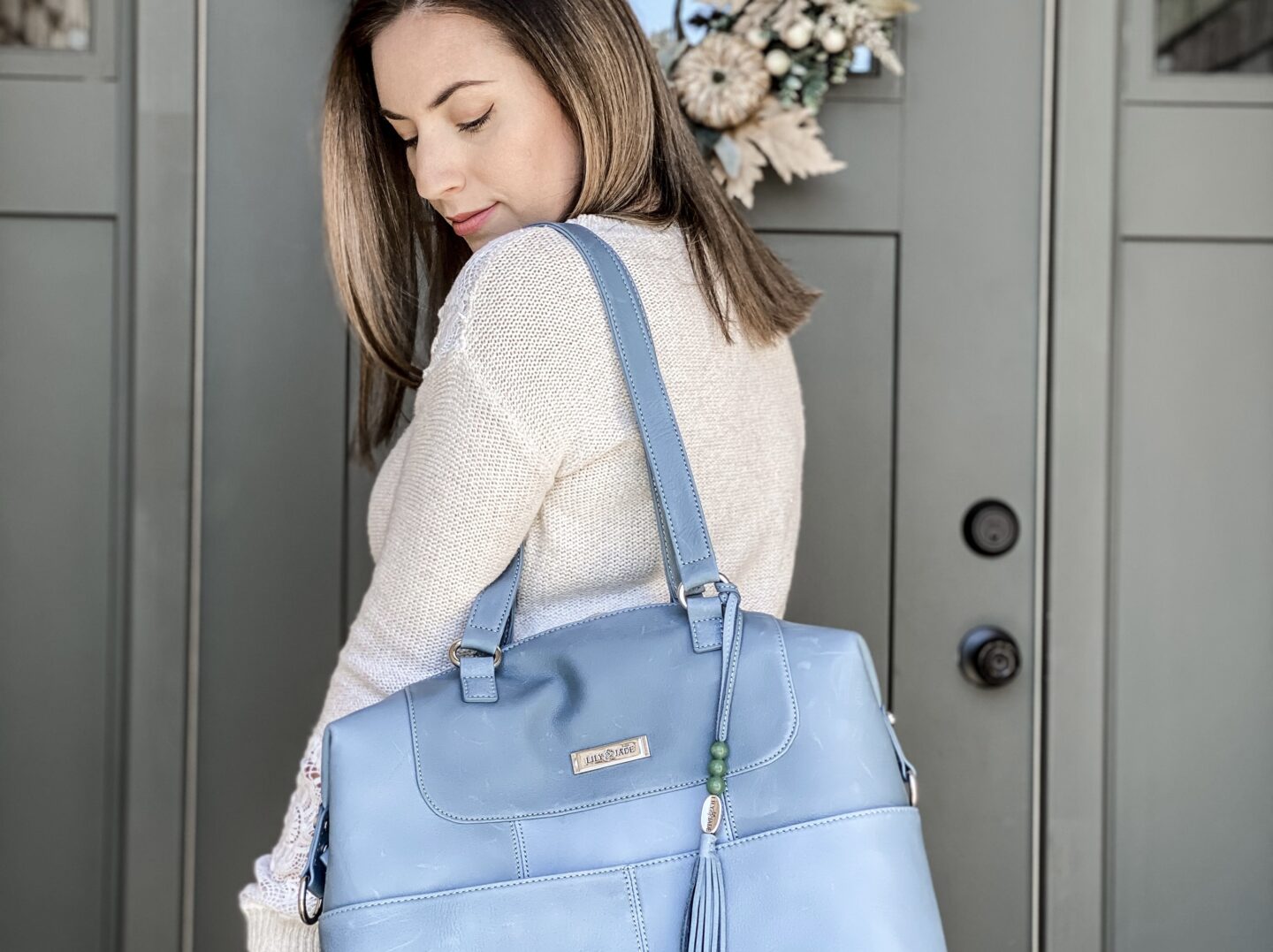 Hi, friends, and welcome back to my blog! Today I am going to be talking all about the brand new Indigo Old English Shaylee diaper bag from Lily Jade!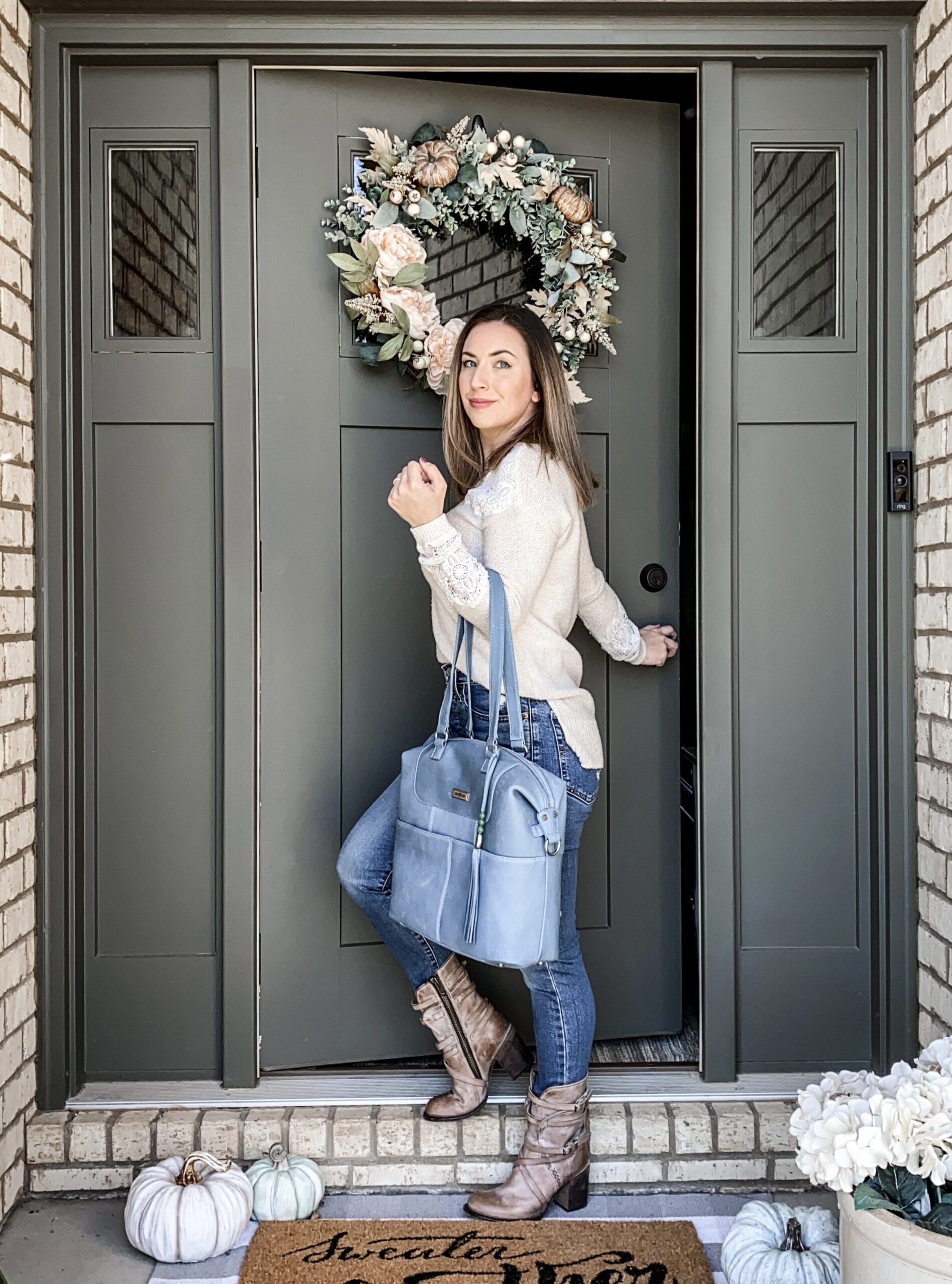 If you're new to Lily Jade, they are one of my top favorite leather bag brands of all time! They make high quality, full-grain leather diaper bags, and lifestyle bags, and most of them are convertible!
The bag I am talking all about today is the gorgeous new Indigo Old English Shaylee. This bag is the epitome of squishy, soft leather, and just smells delicious! If you missed my Unboxing of this bag over on my Channel, make sure to check it out for my first impressions!
Want to see my full Review & Packing Video? Watch the video below!
What makes the Lily Jade Indigo Old English Leather Special?
The Old English leather from Lily Jade is a little different than their other leather bags. Here is the leather description from Lily Jade on their website.
"A seasoned leather for every season of motherhood and womanhood. Tanned and finished with the finest oils and waxes, your bag reacts to your touch to reveal its complex coloring. The finish will distress and recover with use and patina naturally over time. Our New York leather factory tumbles and finishes each hide using Old World techniques and time-honored traditions. It is the same tumbling process as our deluxe leather but with a natural finish."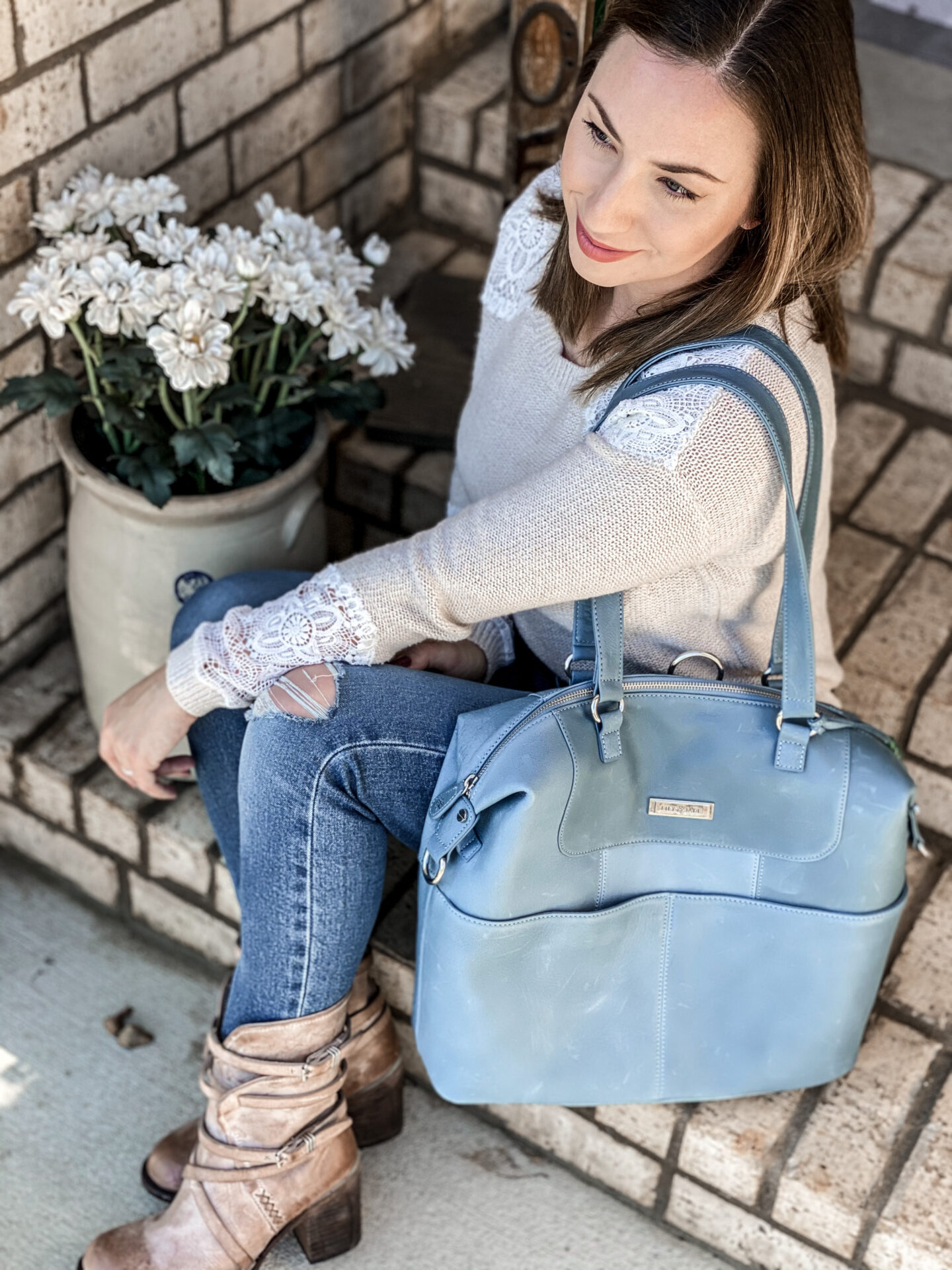 The natural finish on the Old English is probably why I love it so much. It's more squishy, softer to the touch, and if you scratch it, it doesn't matter because that's part of the charm! Love that part lol.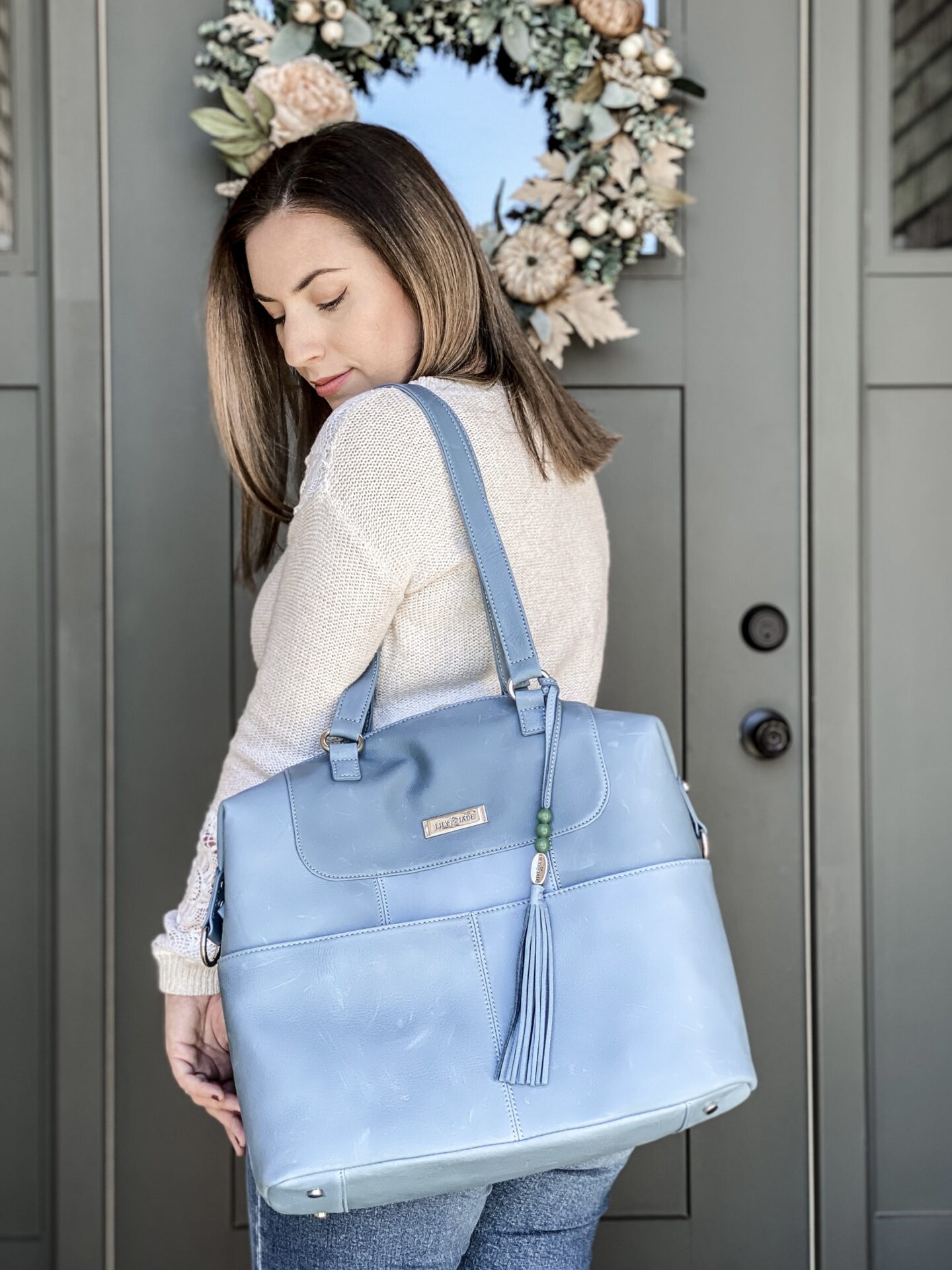 This new color may just be the perfect shade of blue to go with every pair of blue jeans I own. I have been looking for a bag like this for years: something you can easily dress both up or down! Not to mention, the color really works all year 'round too.
Let's take an up-close look!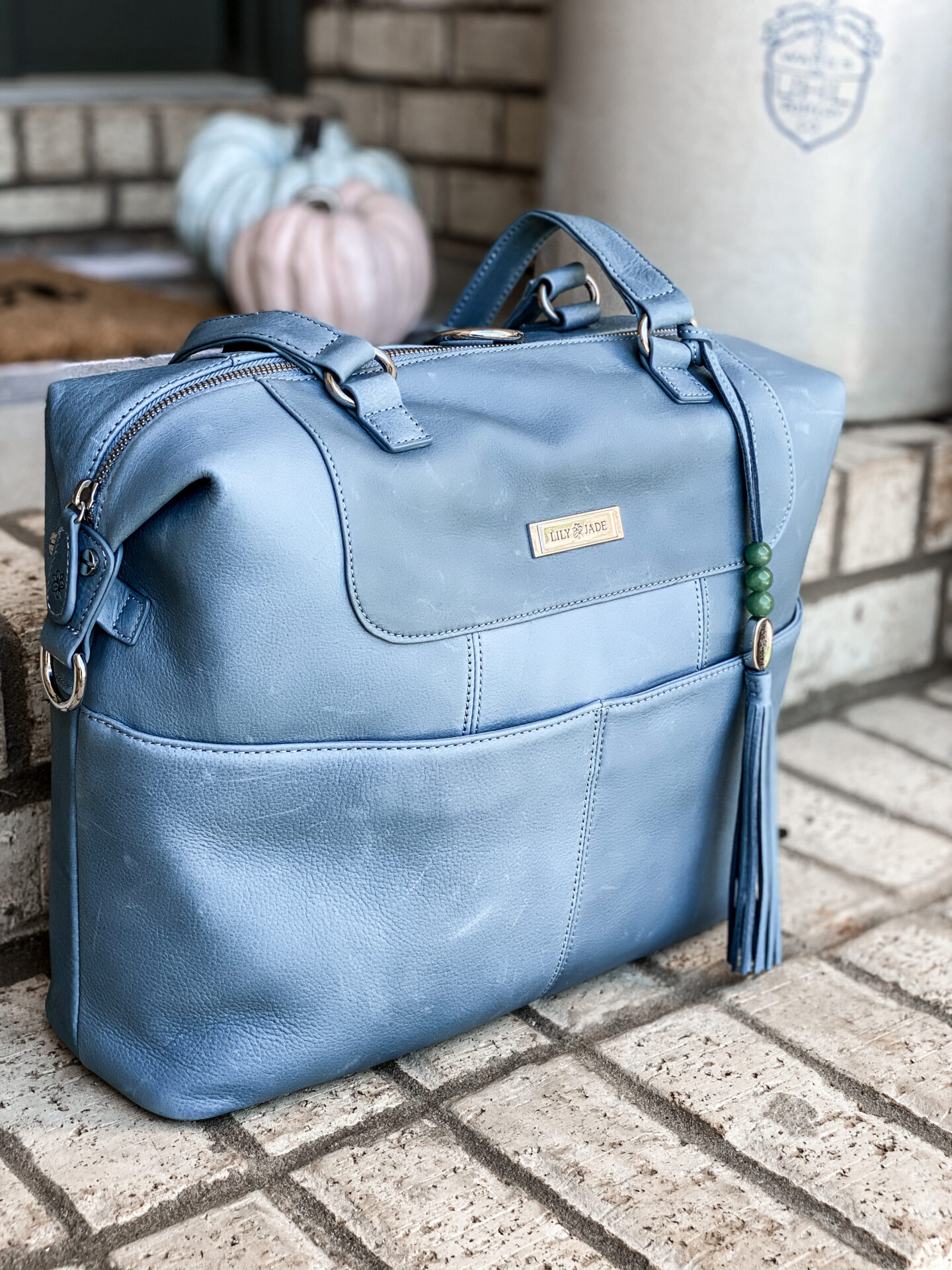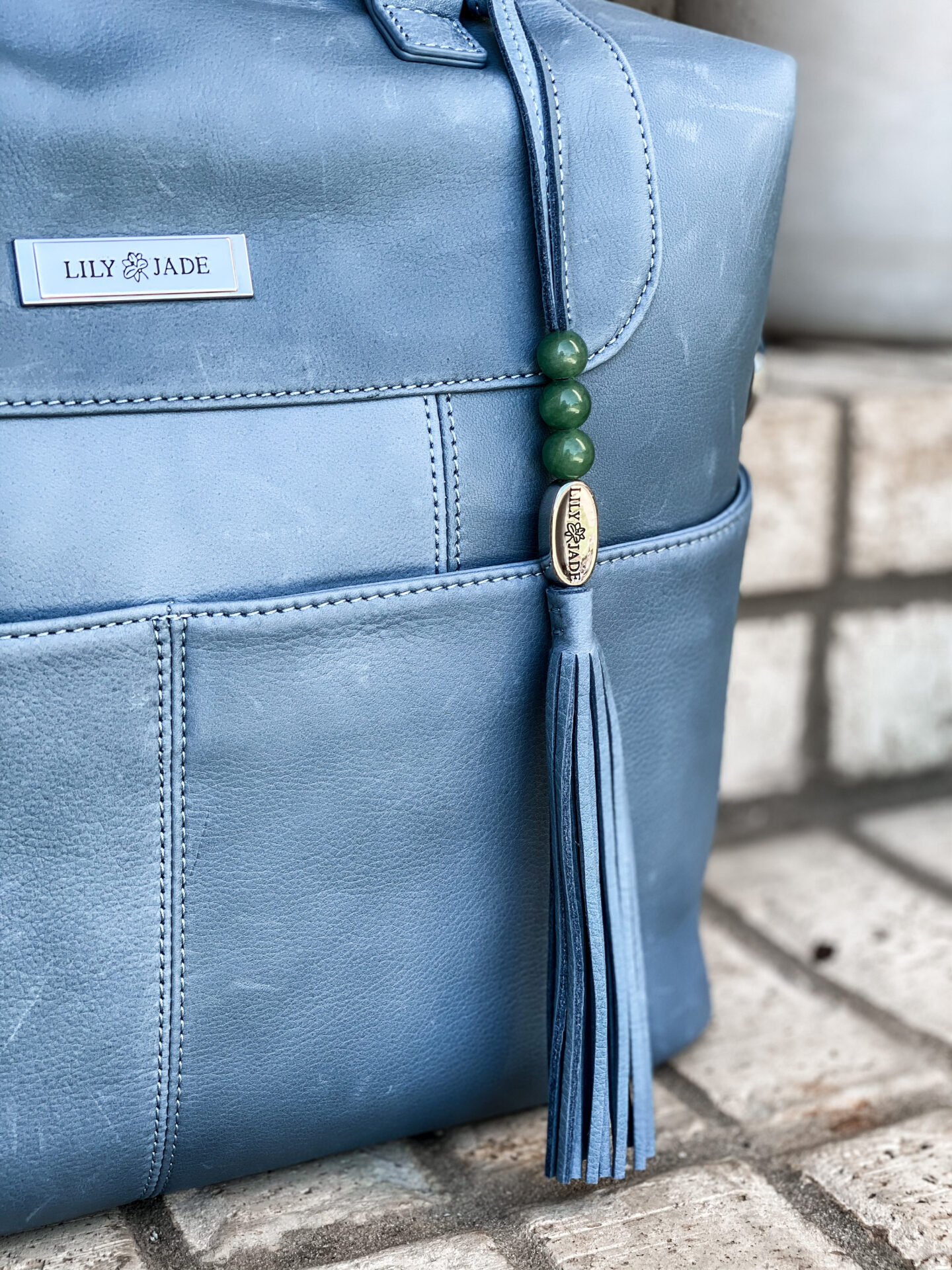 I don't know about you, but I just loooooove that natural finish on the Old English leather SO MUCH.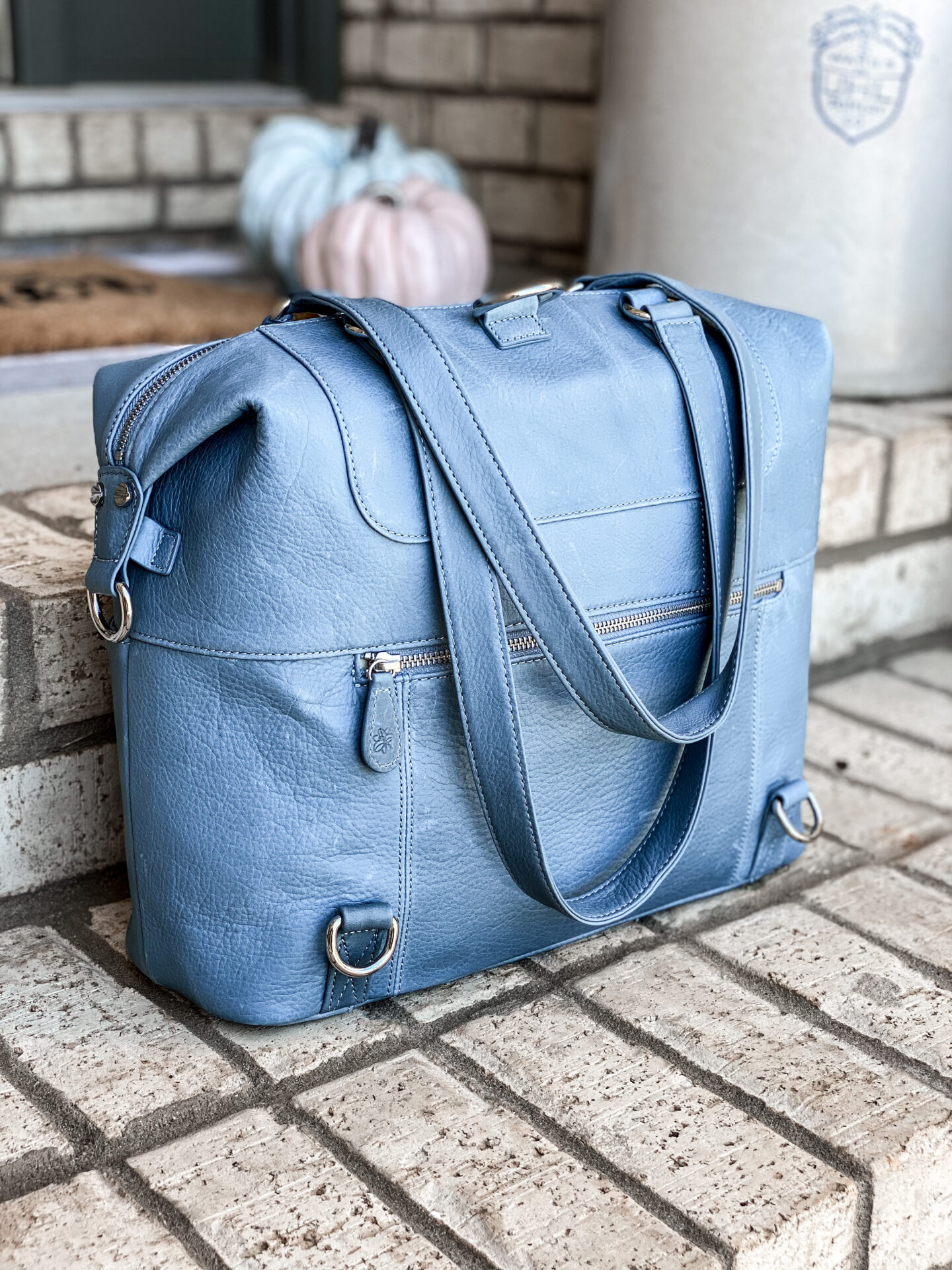 As I mentioned before, most of Lily Jade's diaper bags, as well as their lifestyle bags, are convertible! The Shaylee can be worn 4 different ways and is extremely versatile. See all of the different ways you can wear the Shaylee and how it looks On The Body at the video linked above!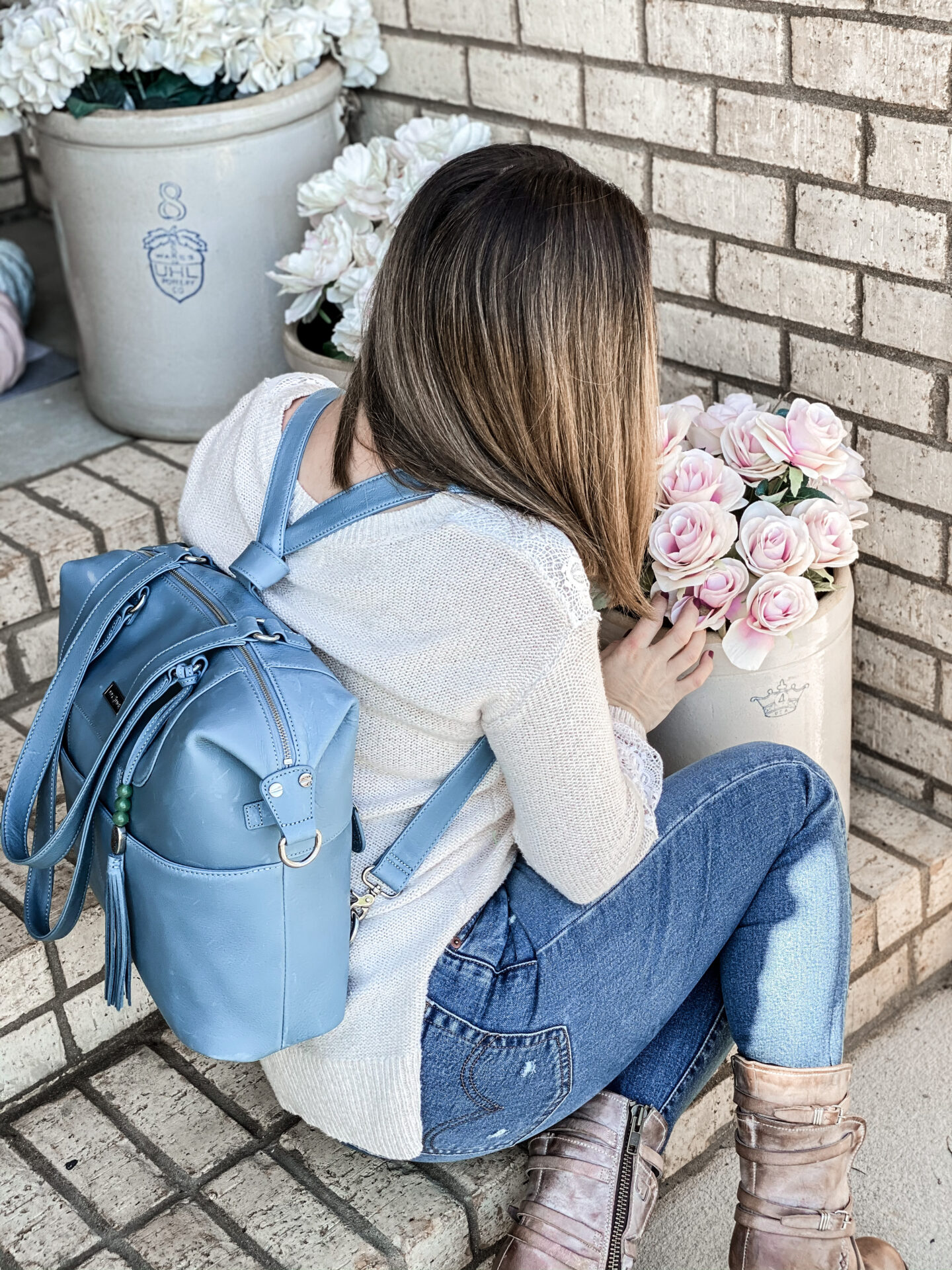 The lining on this particular color Shaylee bag is Natural, which is a gorgeous creamy color. This bag features 2 leather-trimmed open pockets, a key clip, and a leather-trimmed zipper pocket. If you add in the included 3.0 Organizer, you suddenly have loads of pockets and compartments to organize your bag with. It's an organized parent's dream come true! You can check out my review on the Organizer HERE.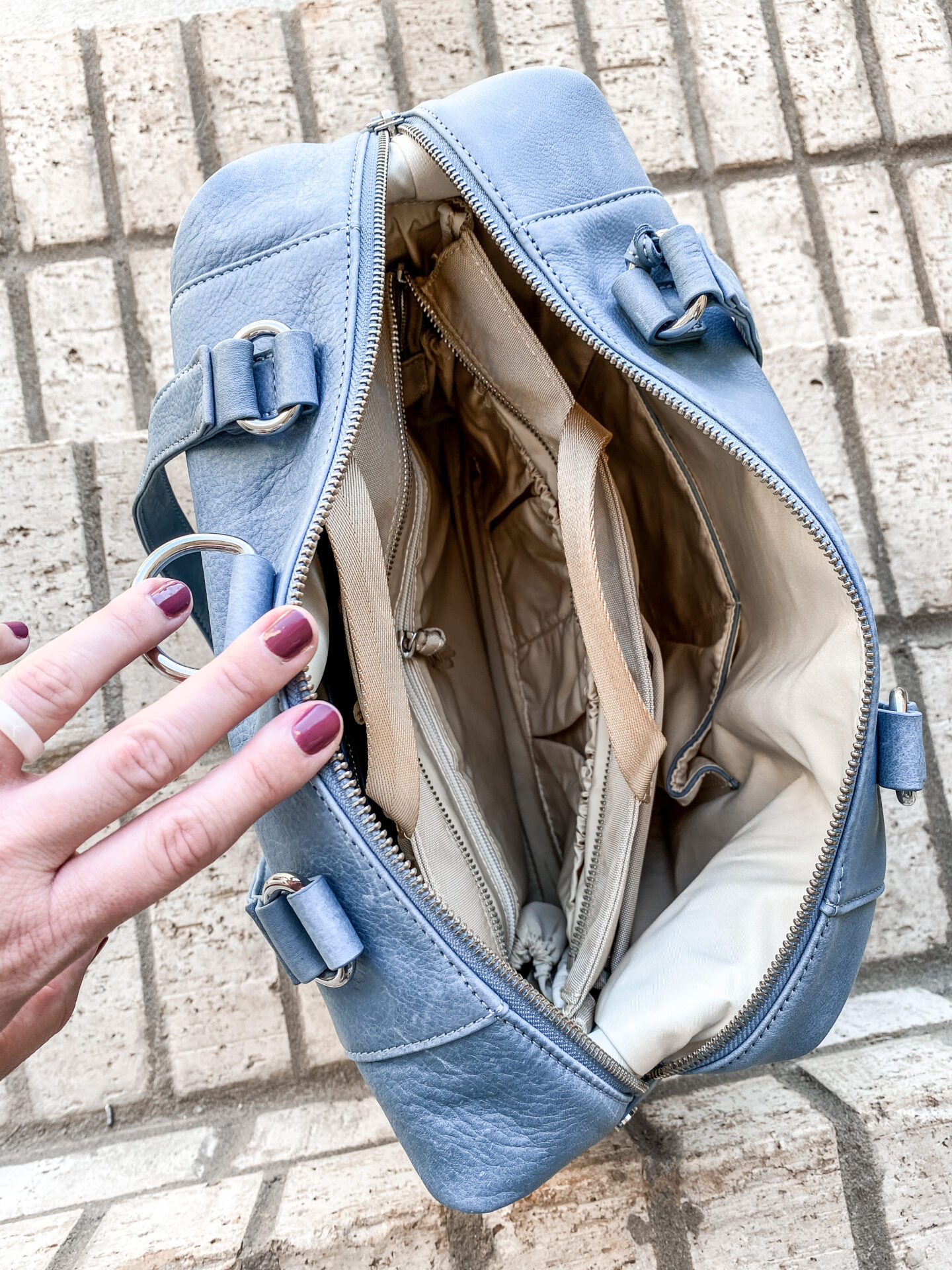 Looking to purchase your very own Lily Jade bag? You can shop the Lily Jade website with me any time through my Affiliate Link. You can also tap any photo in this blog post to go directly to each item mentioned!
If you're looking for more of an all-backpack style bag for yourself, check out the Lily Jade Anna backpacks here!
I hope you found this blog post helpful! If you did, please share it with your friends and Pin this post using the image below!