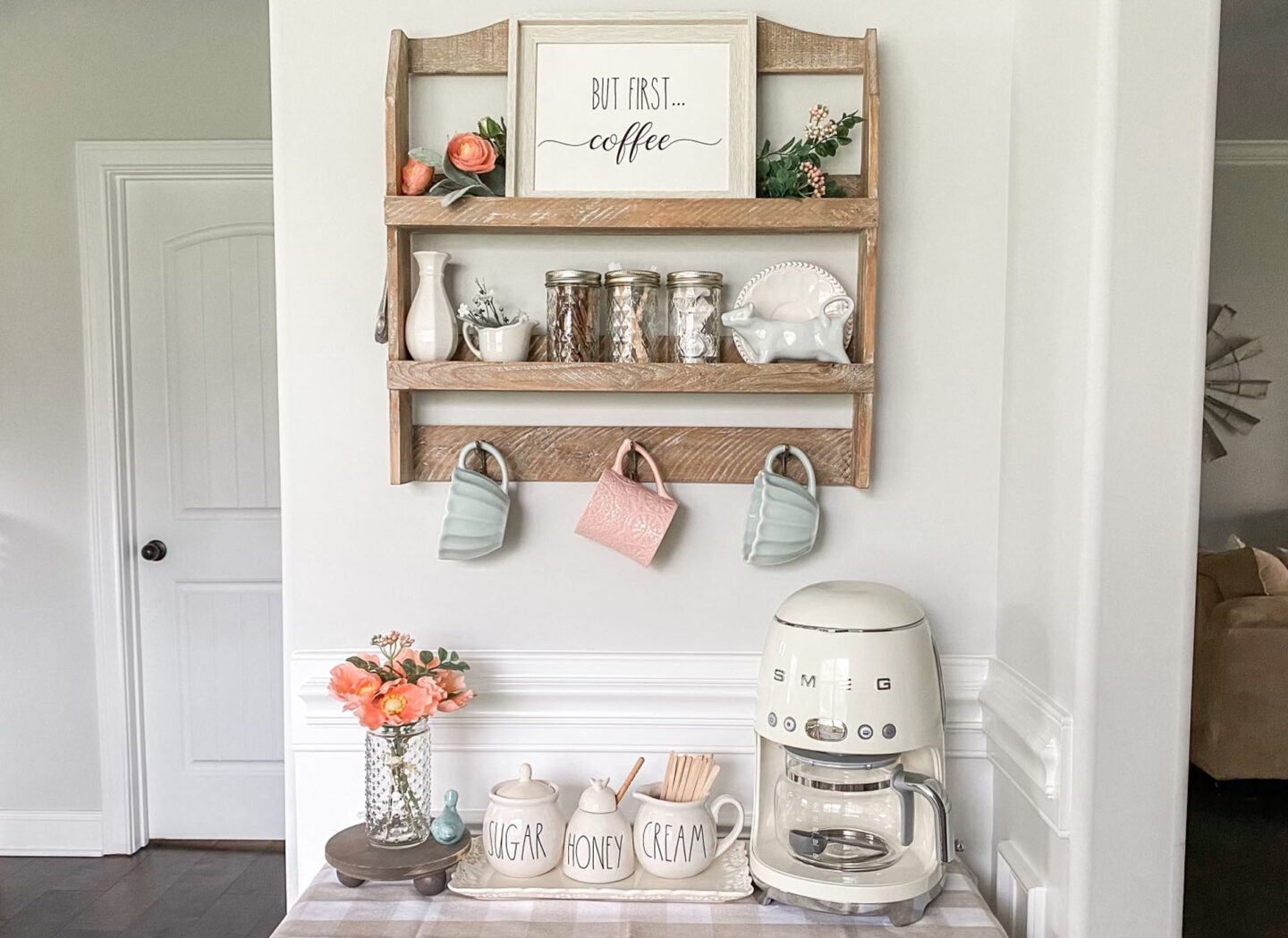 Hi friends! Welcome back to my Blog for my Spring Coffee Bar Refresh! Today I will be sharing how I updated my Coffee Bar decor for Spring. I changed out some foliage and added new cups for a whole new look! If you want to see how I decorated this space prior to the Refresh, please visit this Post here: HOW TO CREATE A COFFEE BAR IN A SMALL SPACE!
Easily Refresh a Space by Adding and Subtracting
I recently decided that my Coffee Bar was a space that I wanted to decorate Seasonally, and I found that it was actually really easy to do, and also budget friendly!
Updating a space doesn't mean you have to spend a lot of money. Adding and subtracting pieces in any space can really change the look easily! Take a look at my Spring Coffee Bar Refresh for example!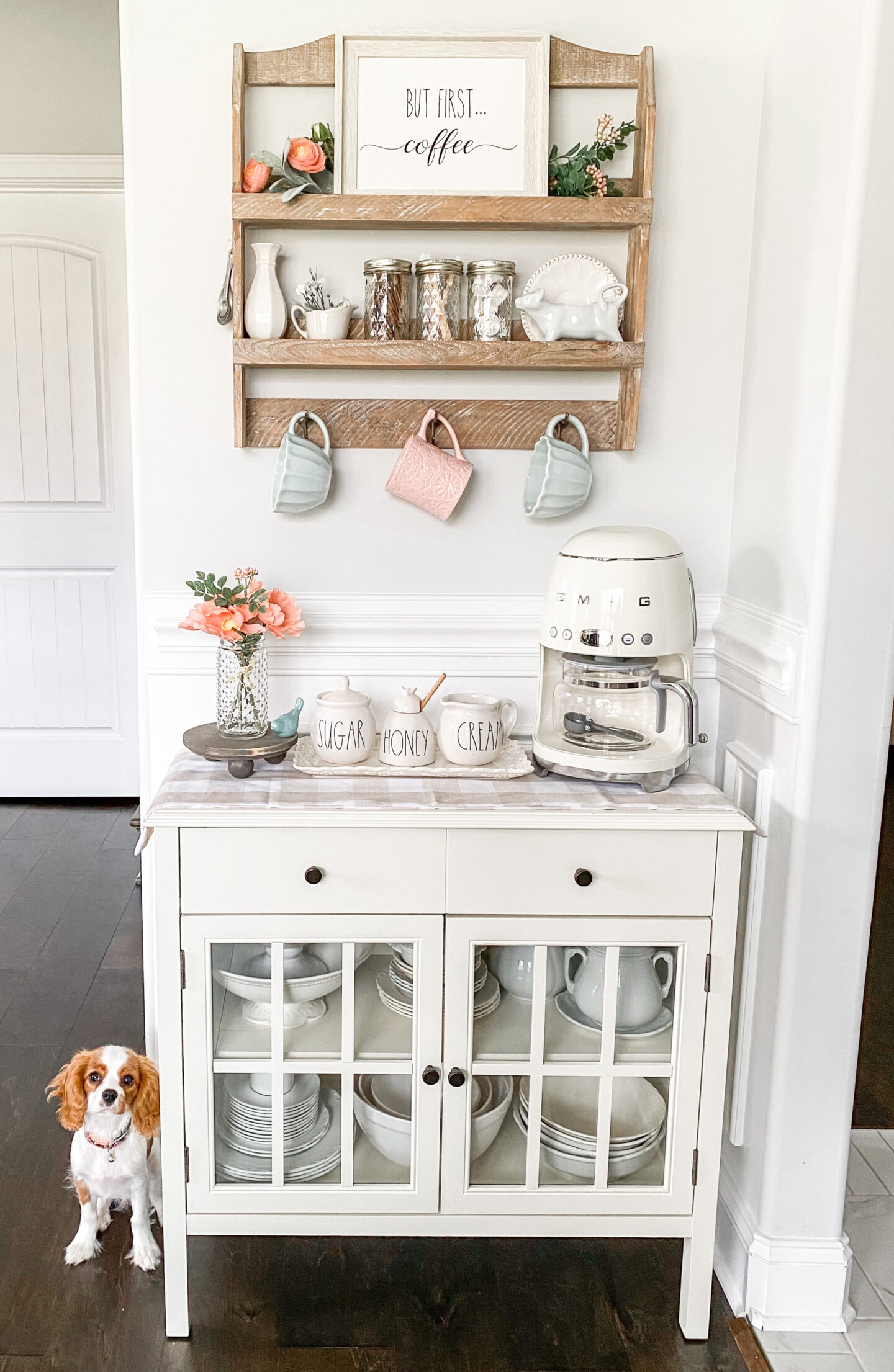 I subtracted the Rae Dunn mugs I had hanging on the rack, and added some Springtime colored Anthropologie mugs to brighten the space! Then, I tucked in some coral-colored foliage I found in the Target Dollar Section around my Coffee sign. I used the other Dollar Spot foliage I purchased in my hobnail flower vase to add a nice pop of color!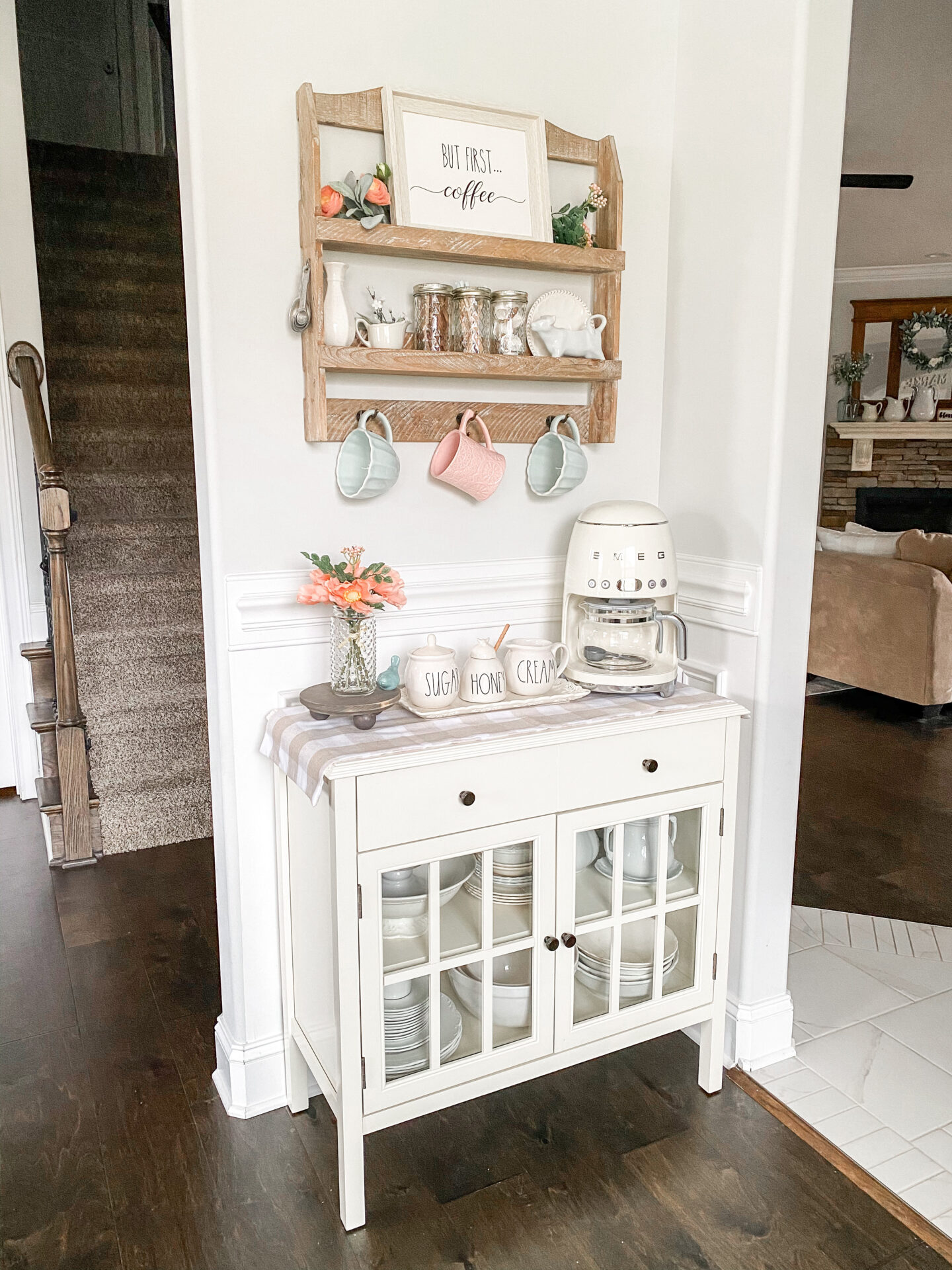 As many of you know, I am a minimalist! Not only when it comes to packing diaper bags, but also when it comes to my decor. So, while many people may choose to decorate with much more on a smaller space like this, I really love the clean and fresh look of a minimally decorated space.
If you love my coffee bar cabinet, you can find some just like it at Target! You can also try a cabinet like this one to get the same look.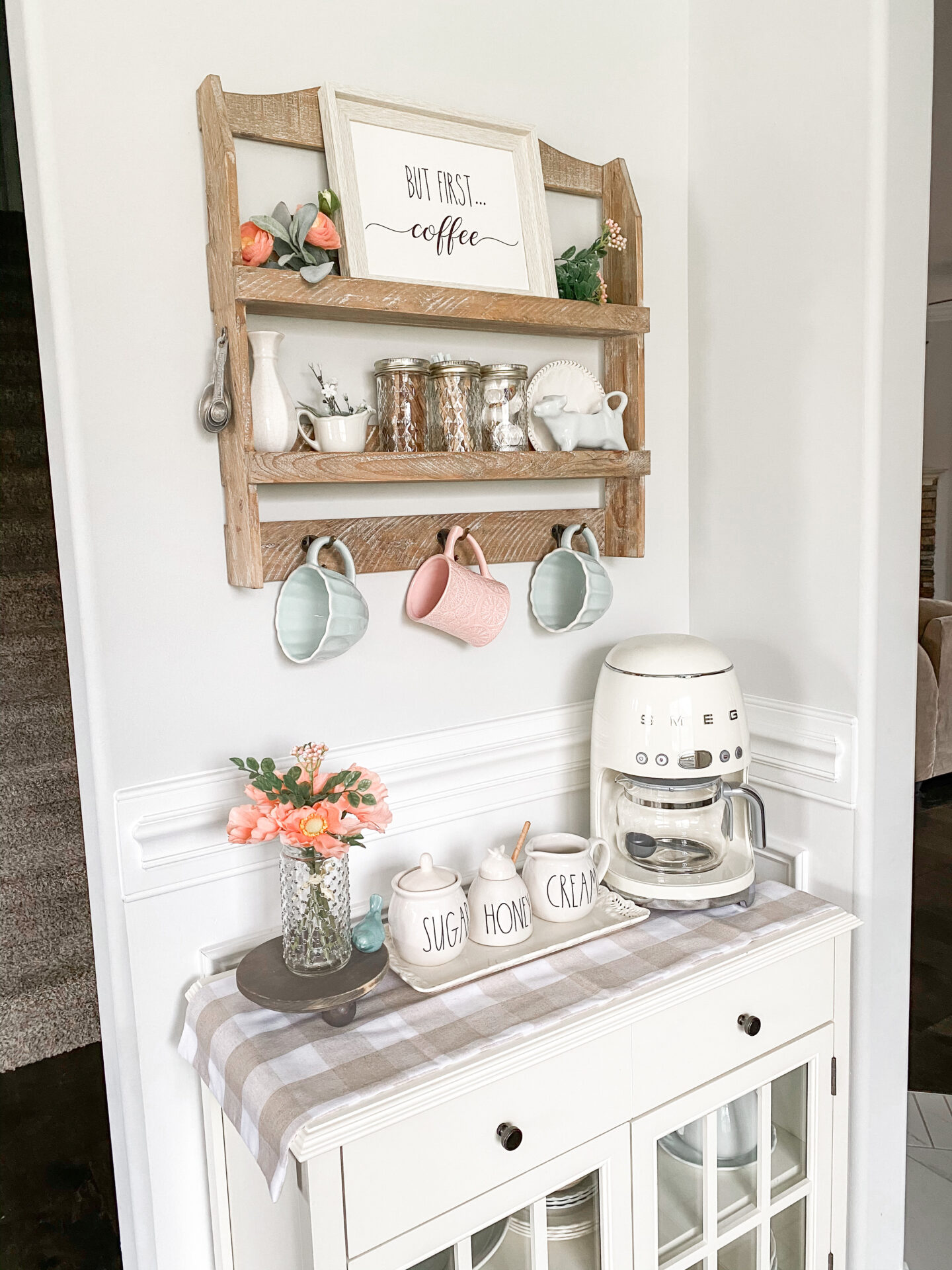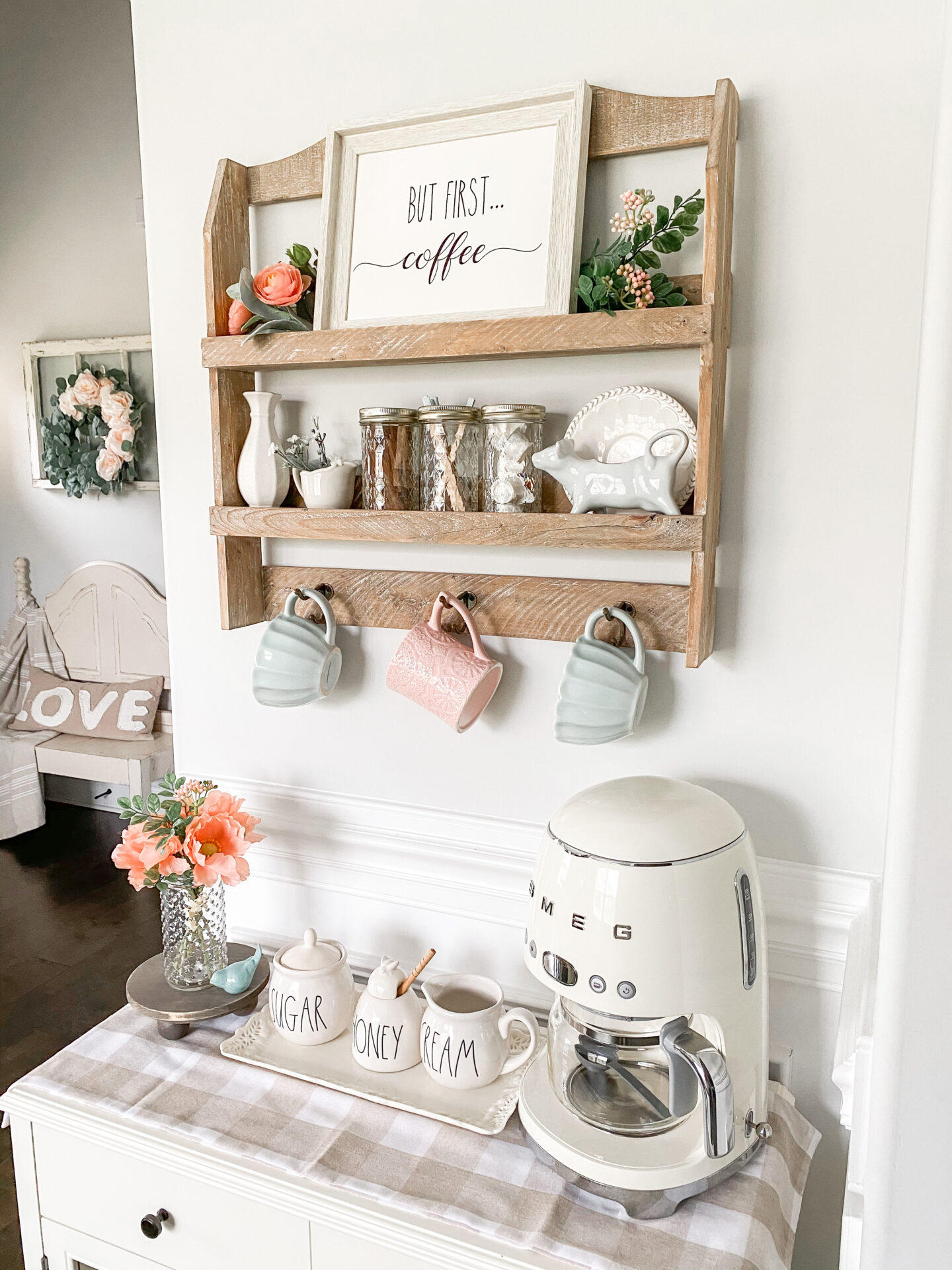 The little hobnail vase I have here actually used to be a soap dispenser! I repurposed the glass part after the pump broke, but I just love the look!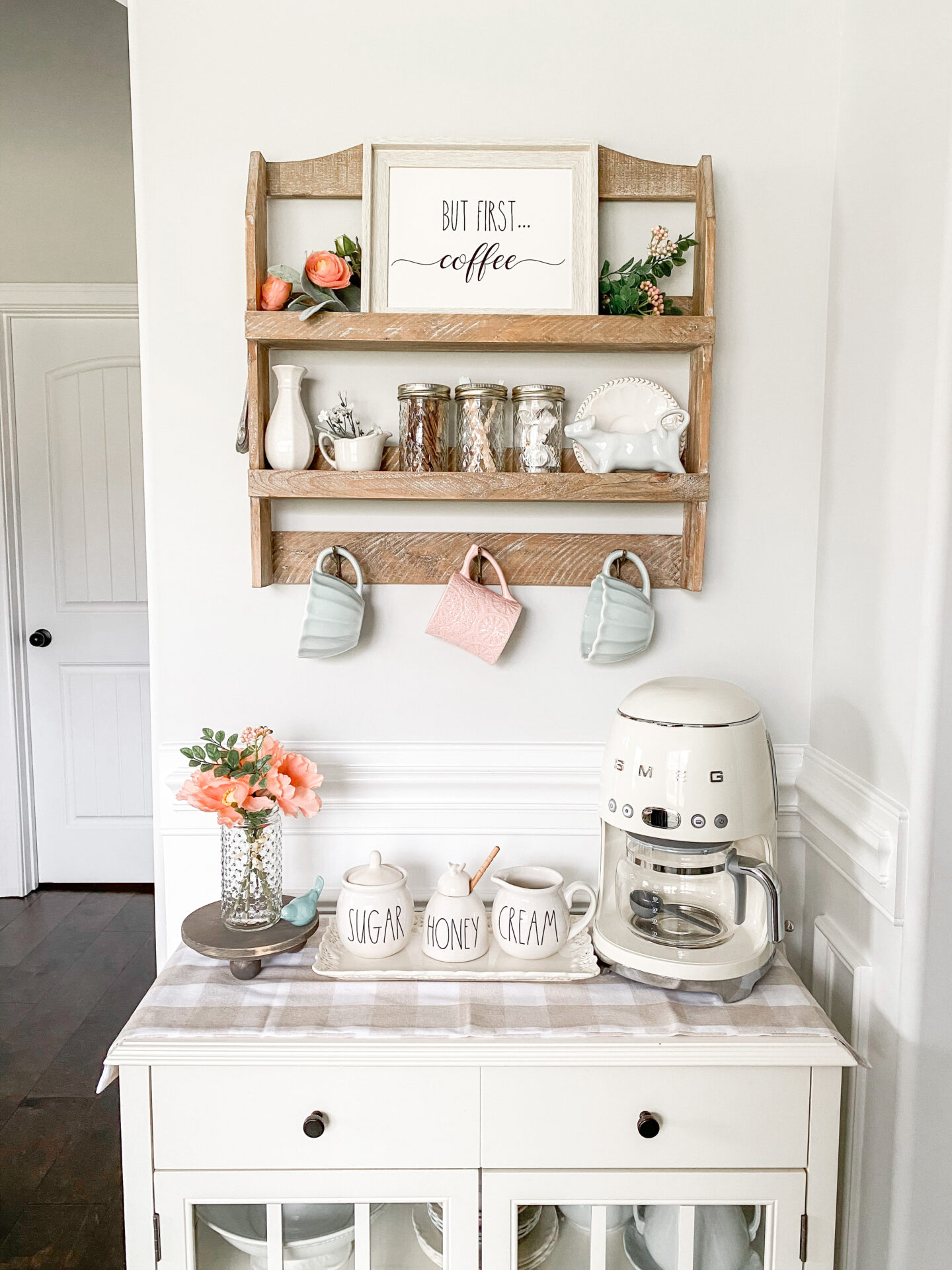 One of my favorite pieces in this whole are is my Smeg Coffee Maker! I have it here in the cream color, but if you prefer another color, it actually comes in quite a few!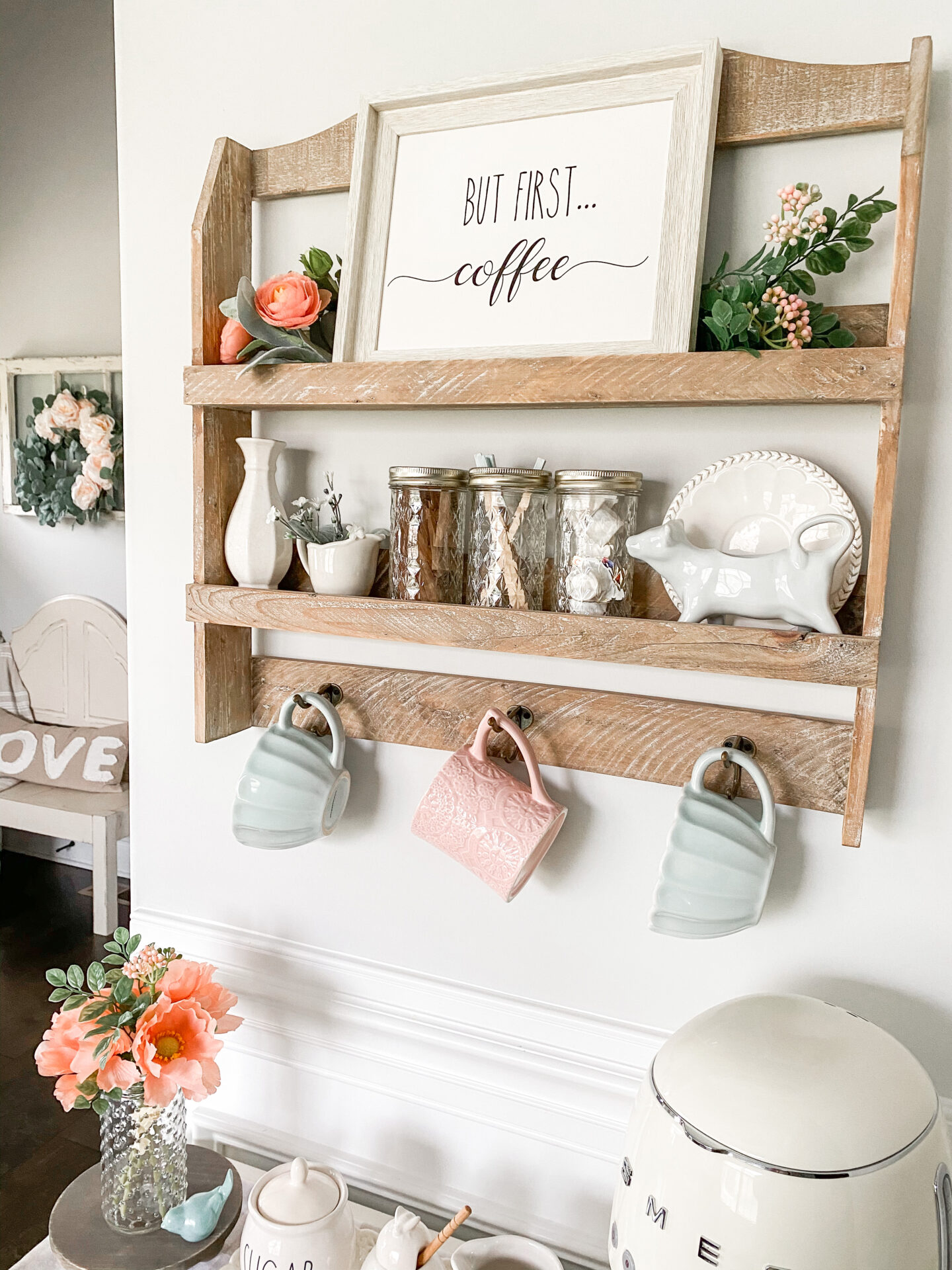 This wall shelf holds all the little details that make this one of my favorite spaces in our home! Mix in a little old with the new and it makes the perfect little Farmhouse Style Coffee Bar. I love it! What did you think of this Spring Coffee Bar Refresh? Comment below and let me know!
Want to see a video for How To Create a Coffee in a Small Space? Check out my video below!