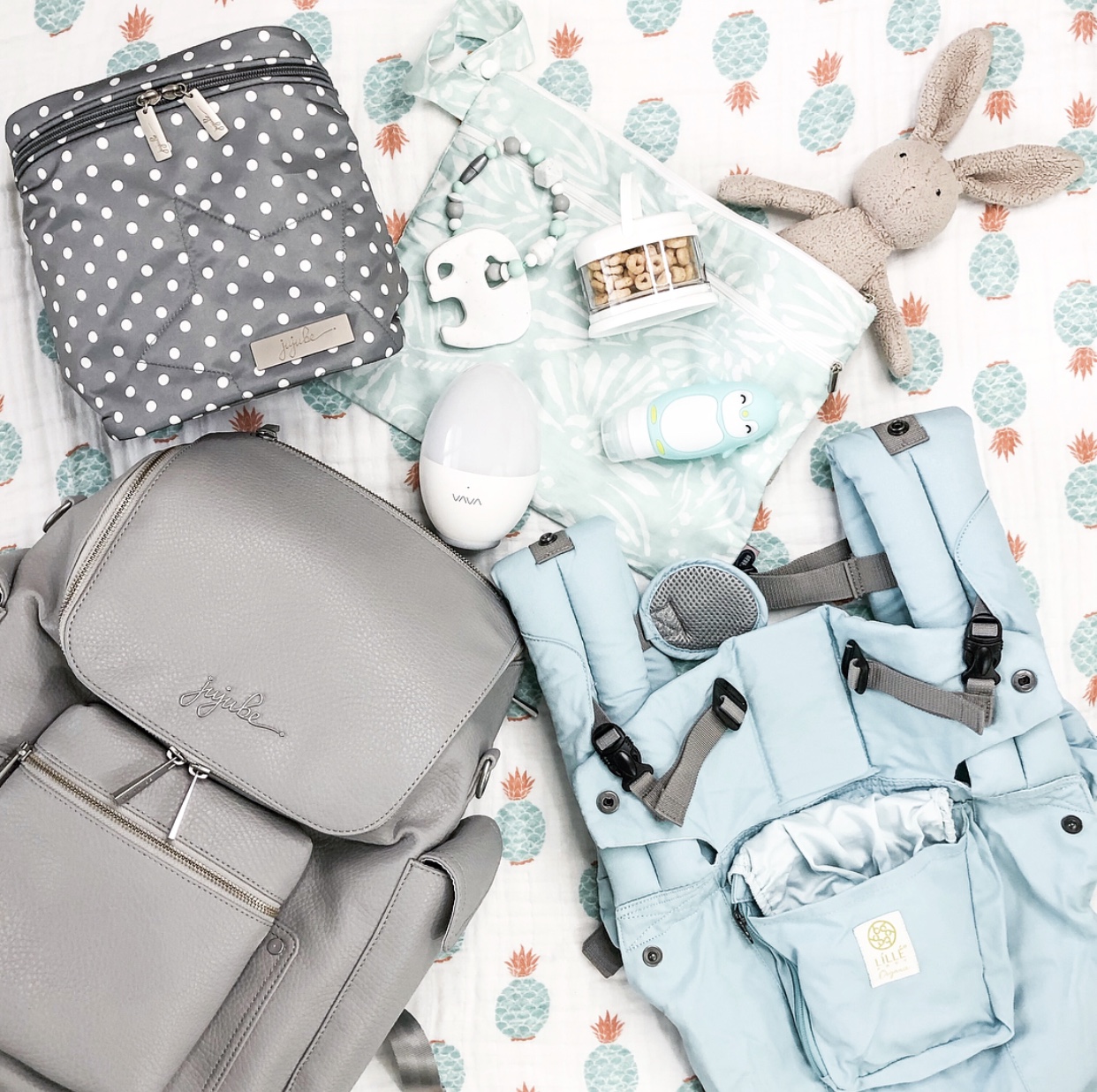 Let's face it: traveling with kids can be STRESSFUL.
So, let's change that!
Do you ever get stressed out about planning for a trip? And not just any trip…a trip with your kids? Some of you may even be cringing at the thought of that! Don't worry, I have 3 Tips that will help lower your stress for your next family vacation!
If you are like my Family, you might have a trip planned for this Summer. This weekend we will be heading to the Great Wolf Lodge, which we are currently keeping a secret from our kids! They will also be going on their first Airplane ride, which they also have no idea about. I am SO EXCITED to see their reactions! My husband will be flying with our older two boys, while I drive to our destination with the baby. Driving allows me to bring absolutely EVERYTHING we will need with us: Carseats, stroller, all of our baggage and more! After the trip is over, we will all be driving home together. We realize this is a bit unorthodox, but we also think the kids are going to just about flip out when they realize all of the fun they're about to have lol!
I have three boys of my own and, for me, the most stressful part of traveling is the actual PREPARATION part. Like: "What all do I need to bring? How many outfits for each kid? How much food do I bring?" There is so much planning that goes into a trip! I personally pack the bags for myself and our three boys and I use a system to help minimize the stress. Using this system, I NEVER forget to bring what I need. Want to learn more? Check out my Top 3 Tips below for Traveling With Kids! If you're driving to your destination, this Blog is for you! If you are going by airplane, you may want to sit this particular Blog out.
Tip #1 | Have a Check List
Having a list on hand is super helpful! I personally keep a Check List in my iPhone Notes and it seriously helps keep me organized and it keeps my stress levels lower too. I started making lists of things I needed for trips after I had my first baby and after my second baby arrived, I added more to it. And after my third baby arrived, I added even more! Each child requires different things and has different needs, so having a list on hand will keep things separated and more organized, which in turn lowers your stress! Having a list ensures you will not forget a thing! Check out my List below for what I bring with us for a Road Trip, plus or minus a few things. What I love about having a Checklist is that you can add or subtract things as you go!

Tip #2 | Have Different Bags for Different Things
A bag for bedtime gear? Check. A bag for food you're traveling with for your kids? Check. A bag for swim gear and pool fun? Check. A bag for toys? Check. The list can go on and on, but when you have things separated things are much easier to find!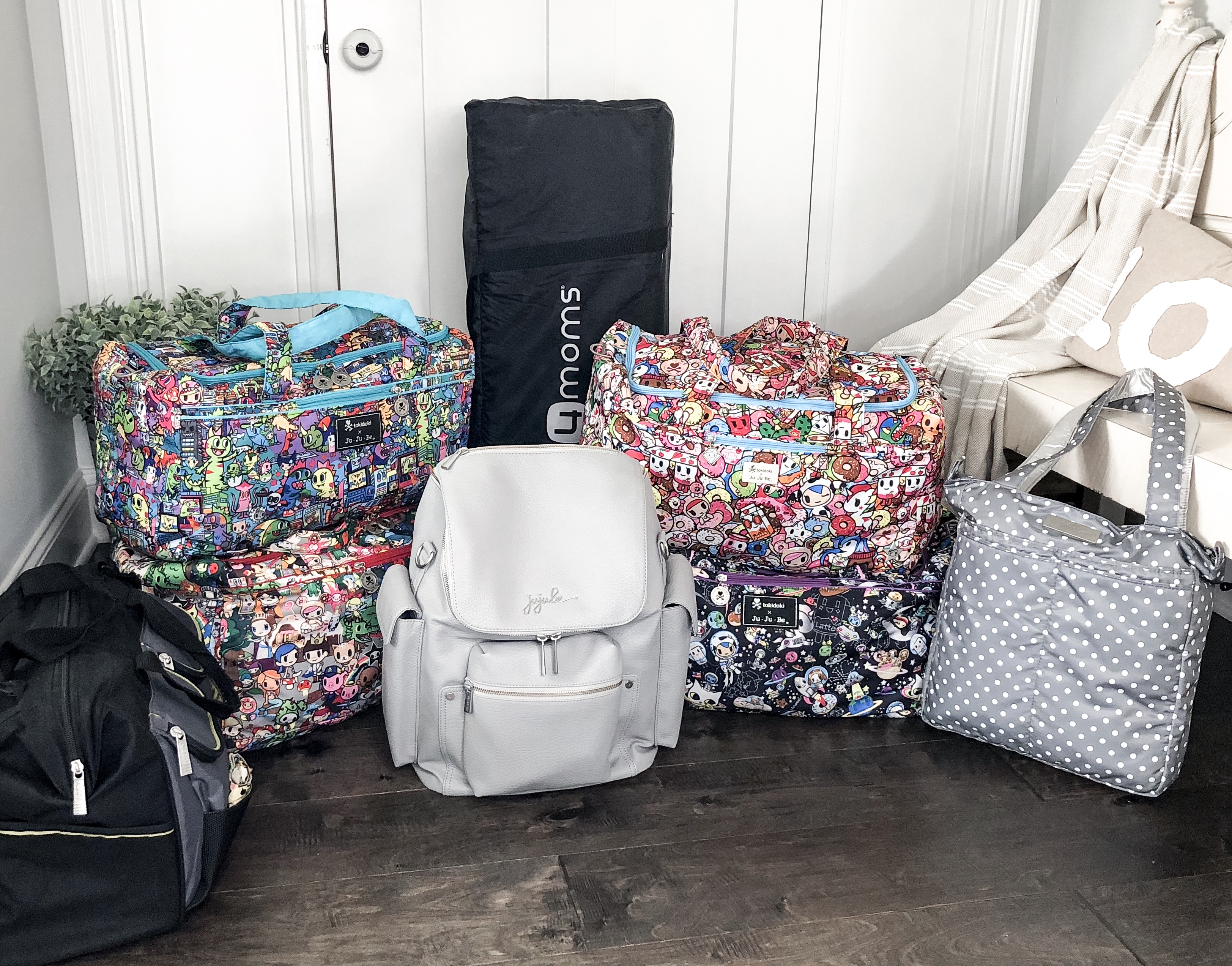 Having things separated and in their own bags cuts down on your stress levels immensely! It also shortens the time it takes you to look for certain things. So if you're looking for your child's "Lovey", you would just look in their Night Time bag. Yes, this does mean you will have more bags to carry, but in the end, you will have peace of mind when there's "a place for everything and everything in its place."
Here is my list of different bags I use for our trips and what I put in them for a 3-night/4-day trip. I have personally used these bag styles for years and they work great for our needs. You can shop for them HERE and type the style name into the search bar on the website (Affiliate). I am a minimalist packer, so I only pack the necessities:
Check the Video out below to see how I pack it for this trip!
My things:
3 pairs of shorts, 1 pair of ankle jeans, undergarments (1 bra, 1 sports bra, 4 pairs of underwear), 1 pair of pajamas, 3 pairs of socks, 1 pair of sandals, 1 hairbrush, 1 hair tool (straightener/wand), toothbrush/paste, hand cream, a makeup bag (mascara, blush, foundation, concealer, powder, lipgloss), travel shampoo/conditioner, makeup remover wipes. When I travel I pack very minimally for myself, often not even wearing makeup and just wearing a ponytail lol! Less is more when traveling.
Baby's things (double everything):
Babies need more than you do! Double…maybe even triple what you would bring personally. You never know when there may be an accident (blowout or otherwise), or maybe they were a very messy eater! Here's what I bring for my baby for a 4-day/3-night trip in his overnight bag we share:
5 pairs of shorts, 6-7 tops, 2 pairs of jammies, 5 bibs (he's teething), socks, shoes, extra diapers and extra wipes.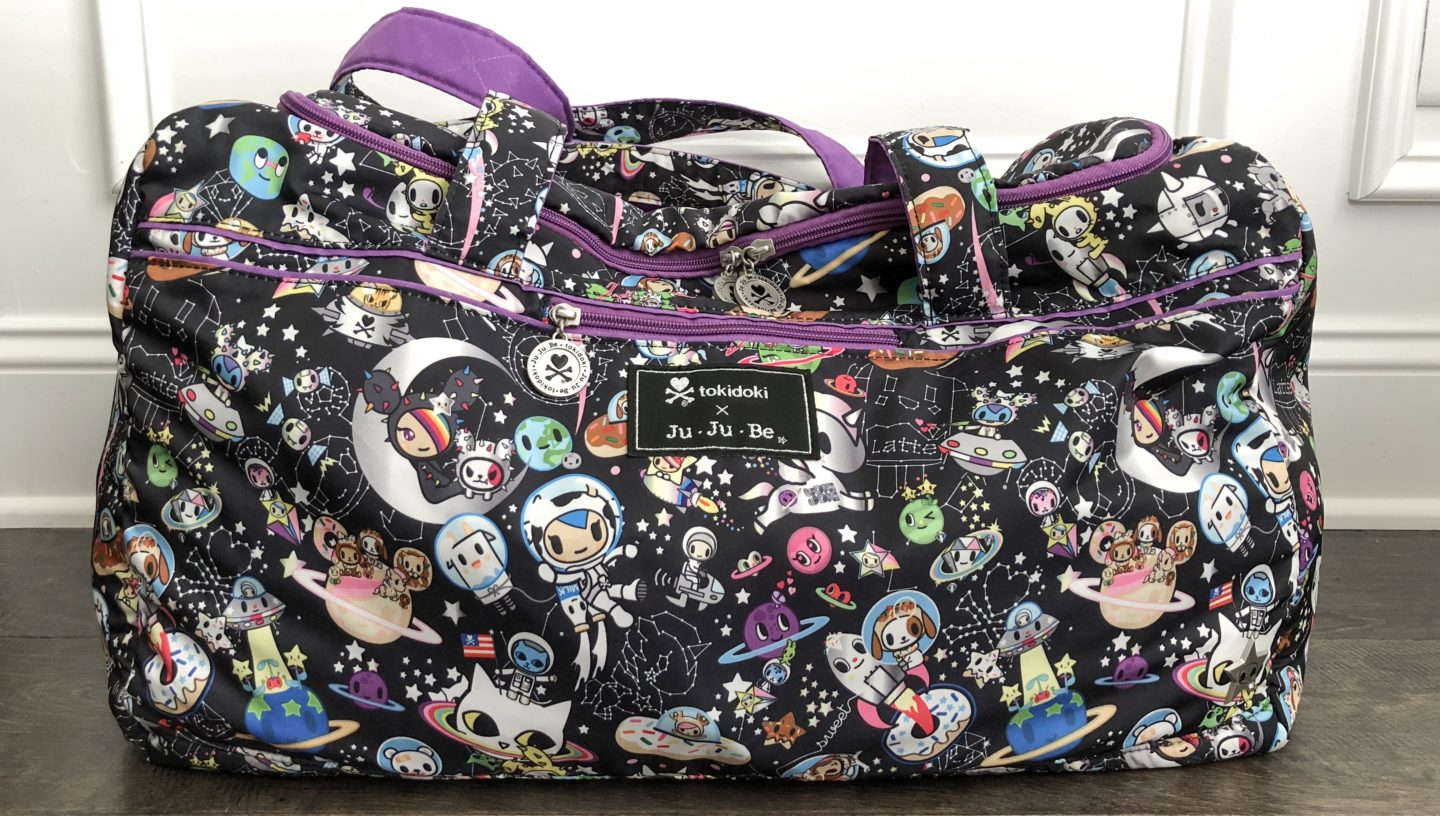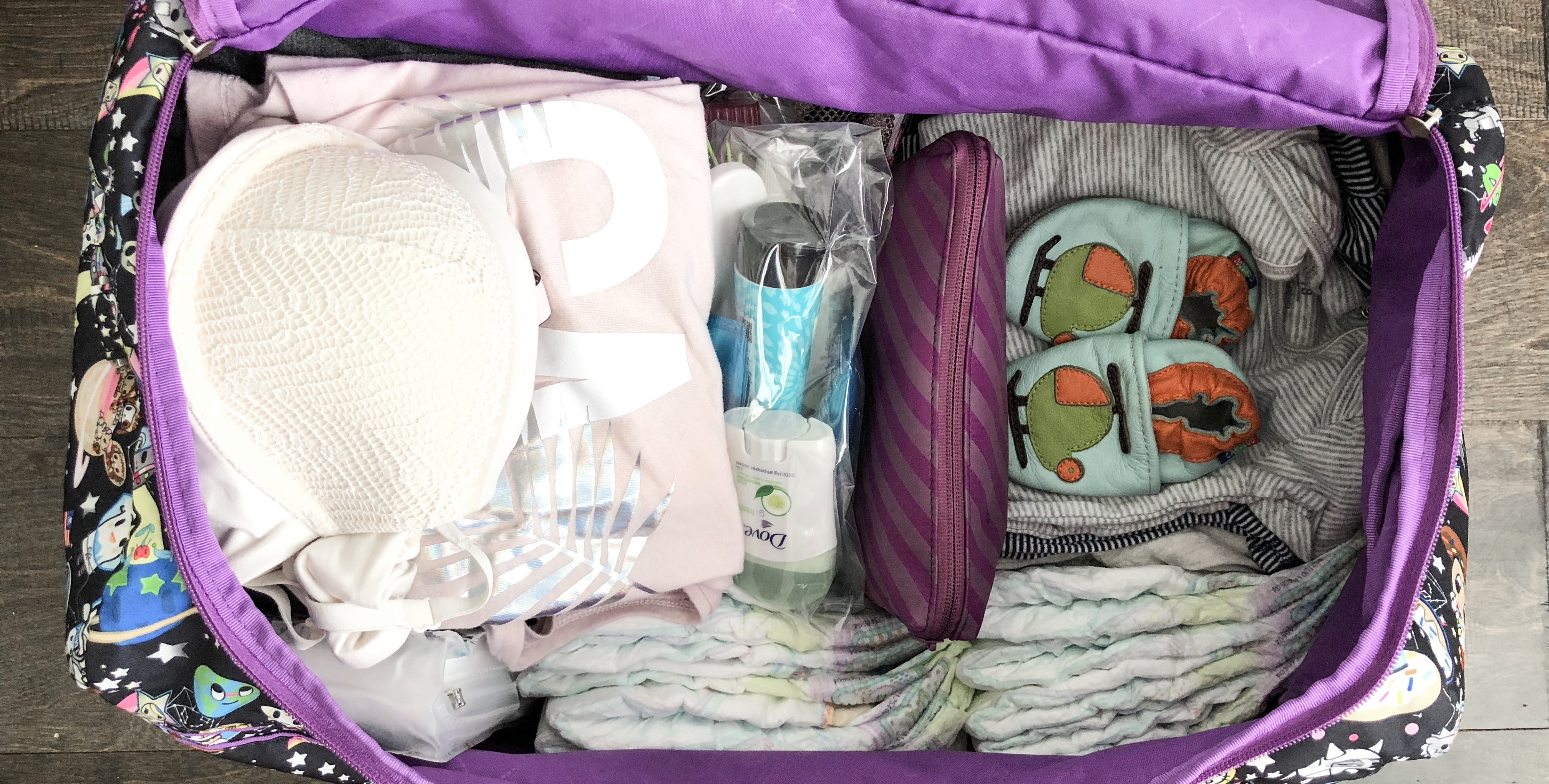 My 4 and 7-year-old share this bag, and it even had plenty of space left on top for an extra pillow if we needed it. I packed the same amount of each thing for both boys.
4 t-shirts, 4 pairs of shorts, 4 pairs of underwear, 4 pairs of socks, 1 pair of jammies, and 1 pair of sandals for each.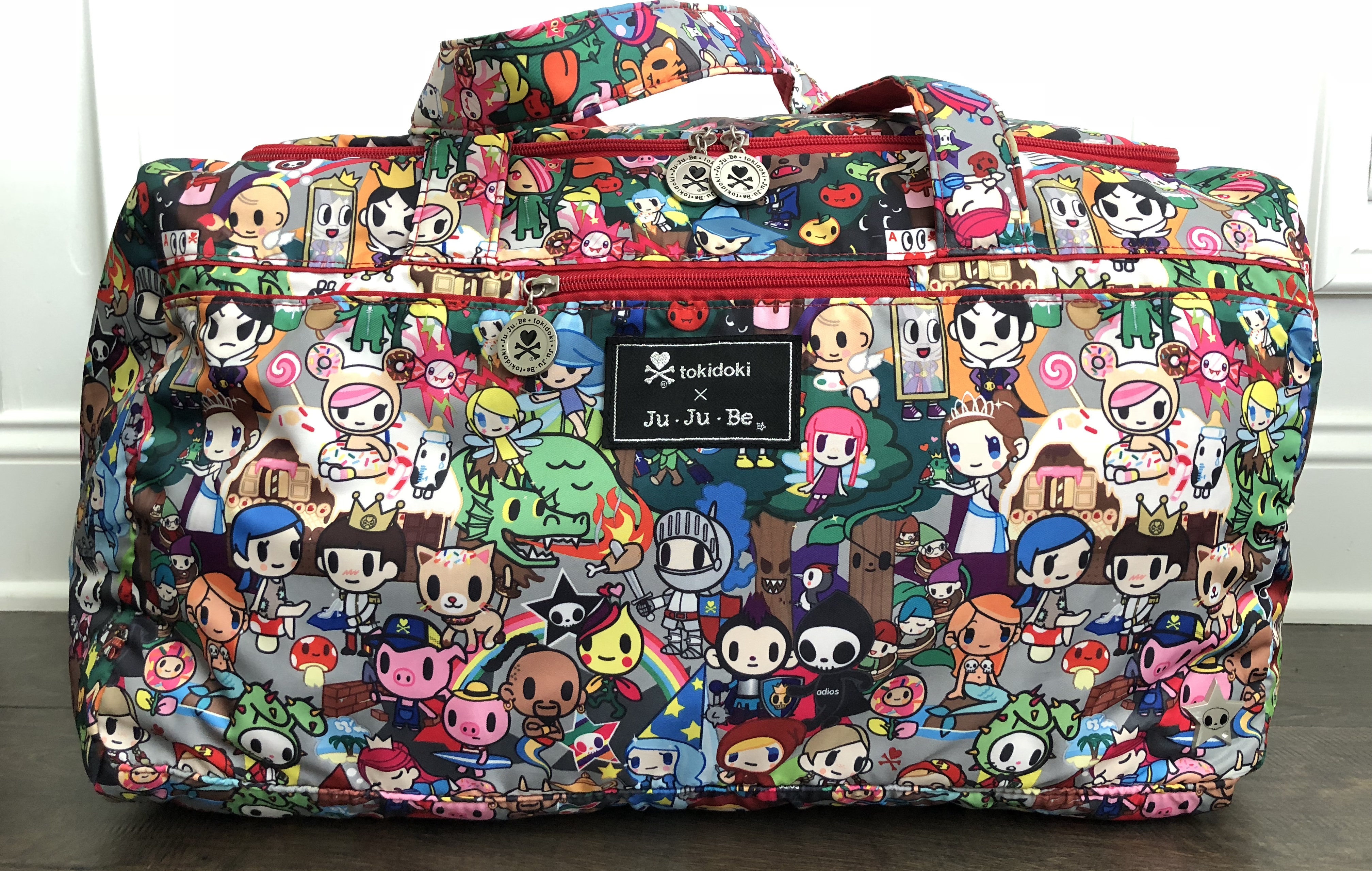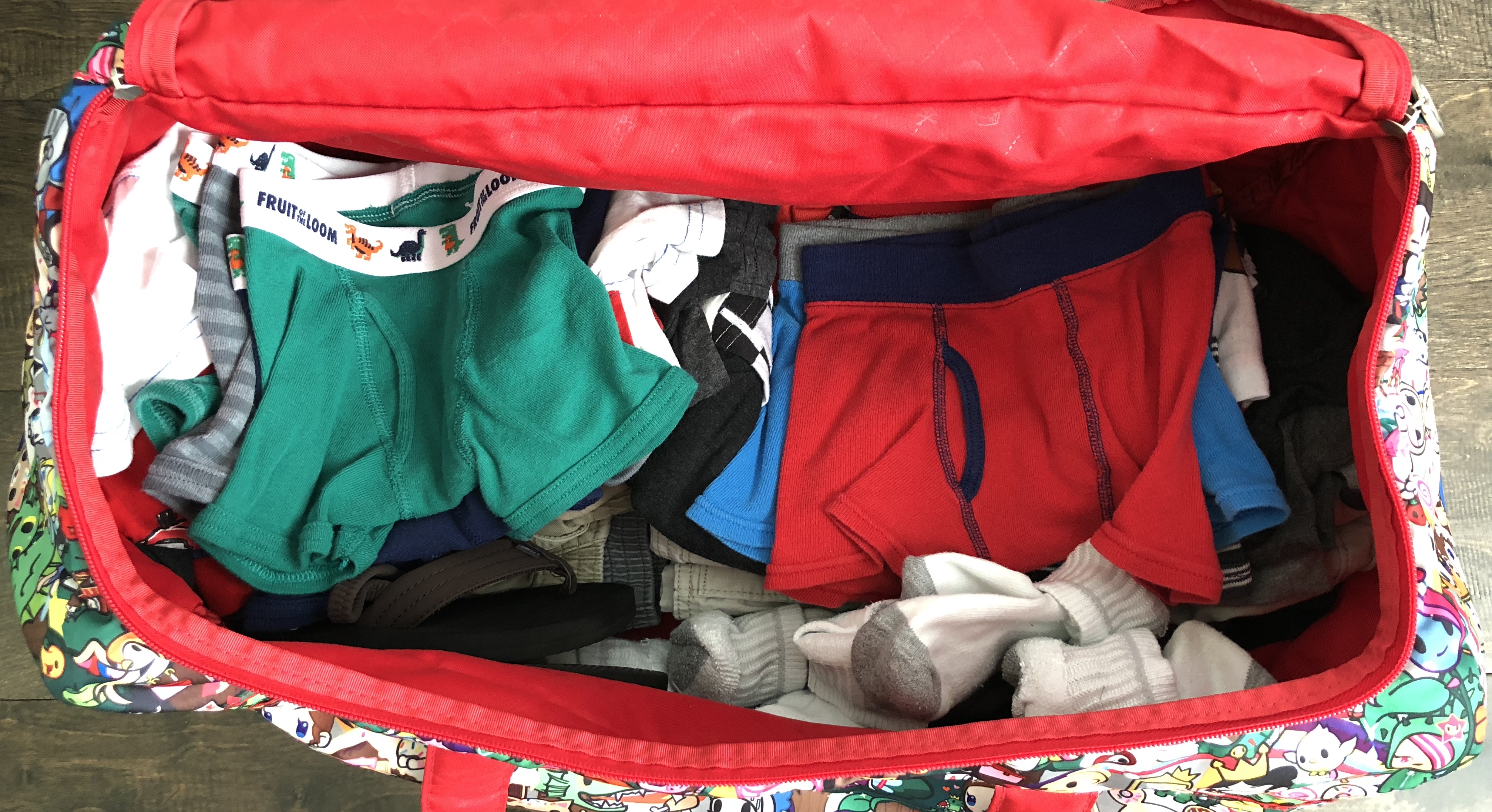 Pack N Play quilted pad and sheet, Baby's blanket, Baby's lovey, 4-year-olds lovey, 7-year-olds lovey, sound machine, Vava Night Light, bath pitcher, baby shampoo, bedtime books, and toothbrushes/toothpaste for kids. I also keep extra diapers and wipes in this bag as well. I pack this bag LAST, usually the morning we leave. Believe it or not, this all fits in this bag no problem!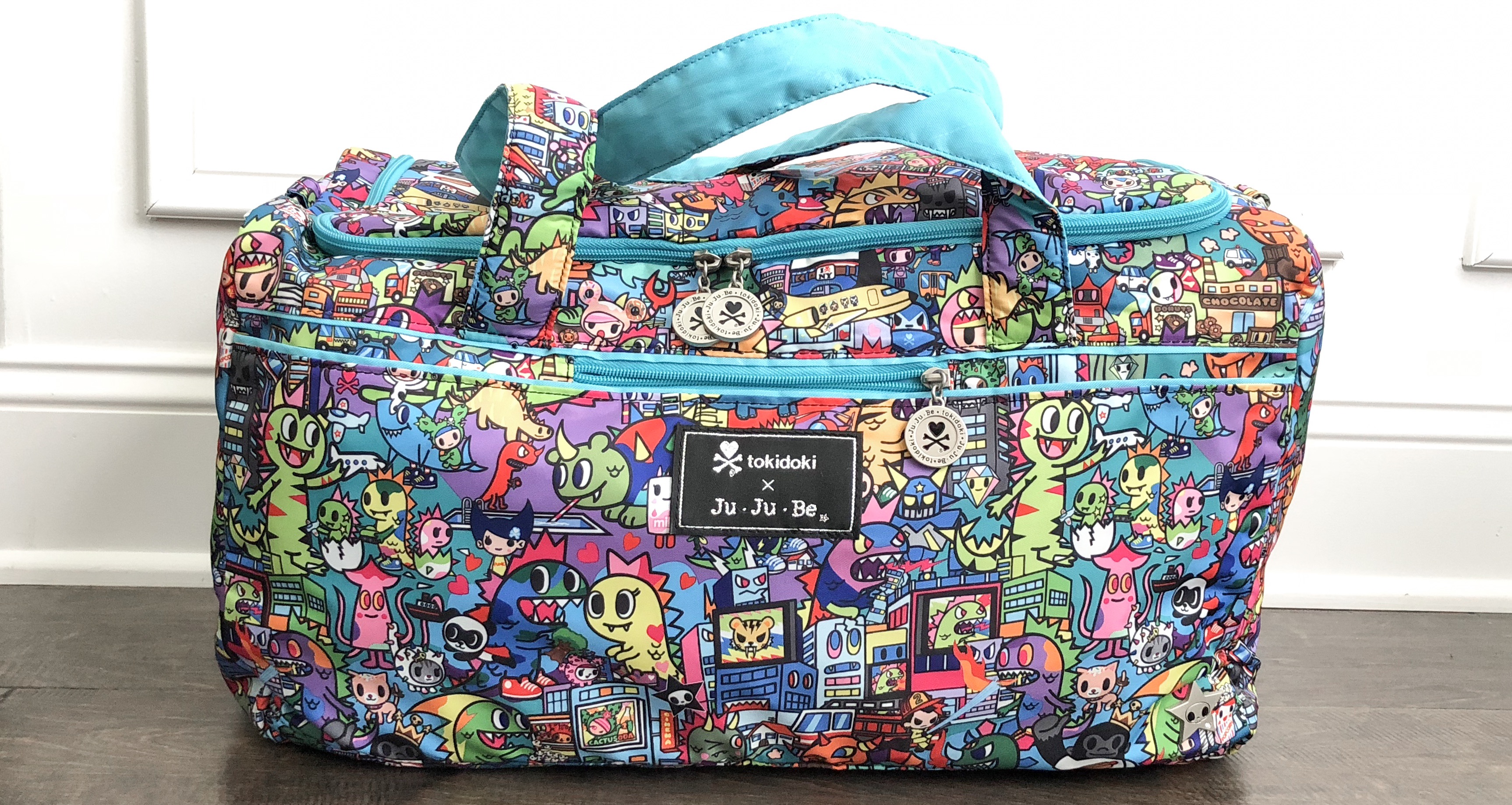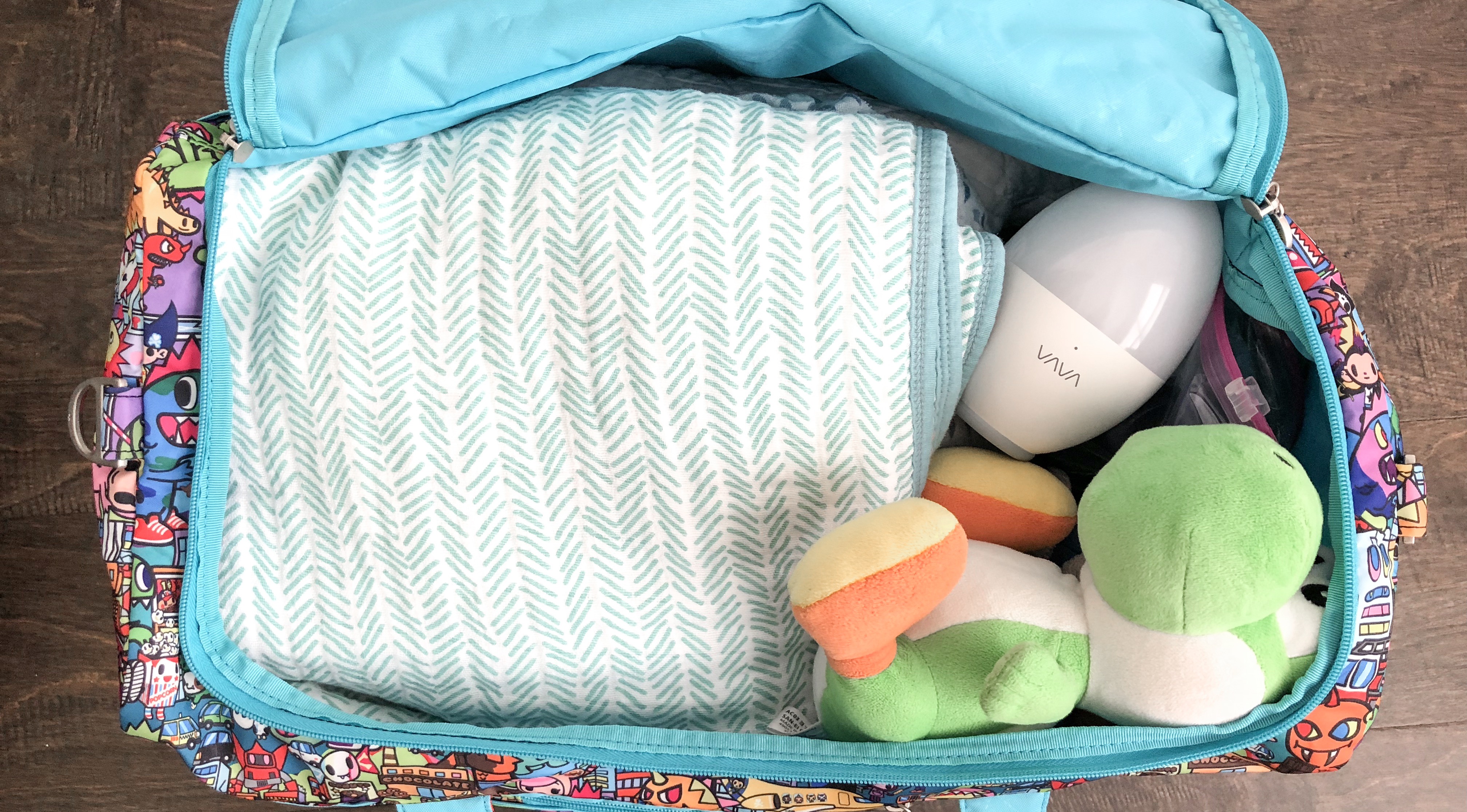 YES. Another Ju-Ju-Be Duffle! What can I say? They're awesome.
Usually, I would just have these particular items in each of our own bags, but this current trip we are going on is to Great Wolf Lodge, which has an indoor Waterpark, so having this packed separate from the rest of our things is perfect!
5 towels, 5 swimsuits (one of each of us), Sunscreen, Baby Hat, 3 Kanga Care wet bags (one for swimsuits, one for towels, one for dirty clothes), swim diapers for the baby, and sunblock.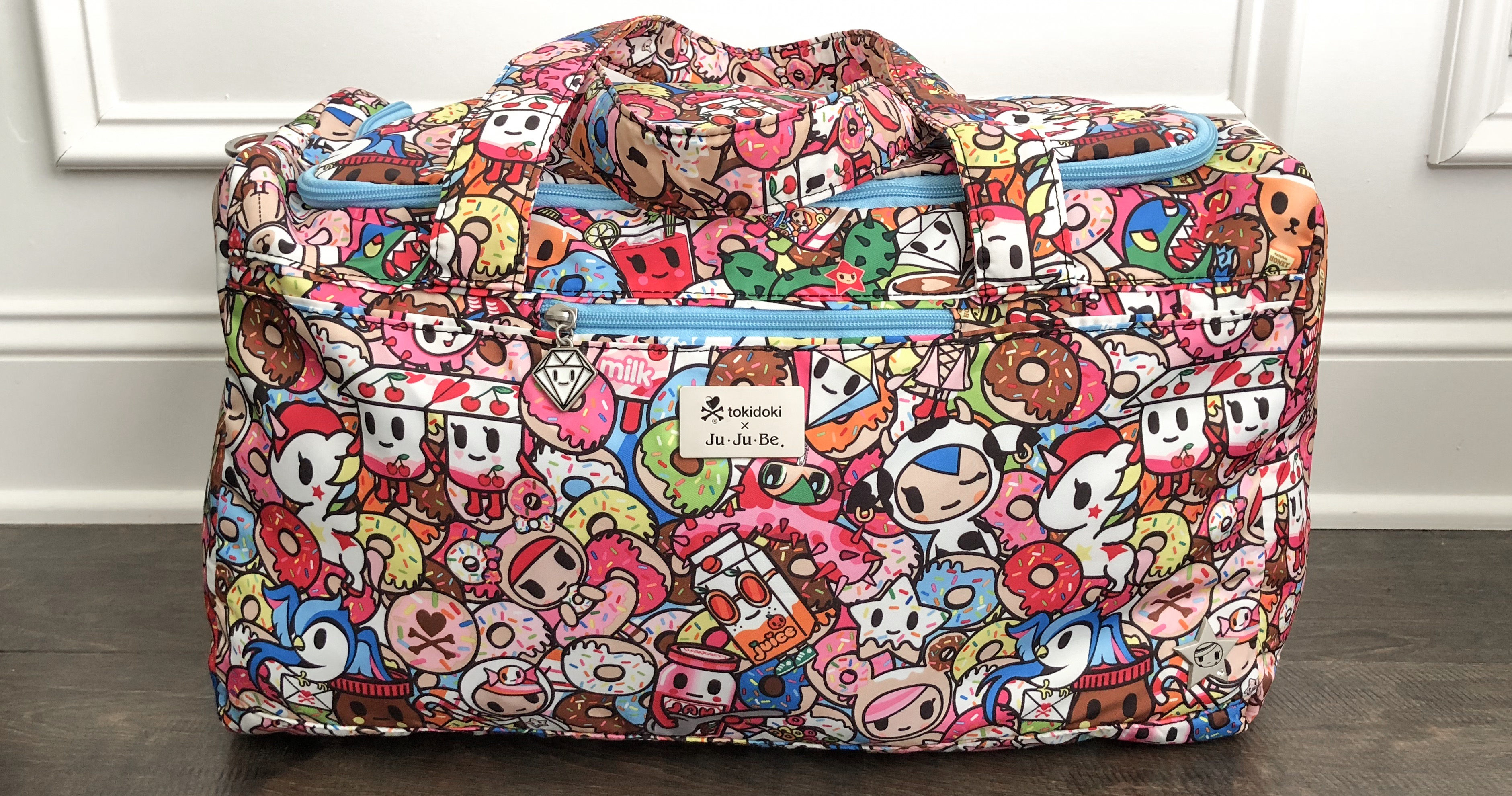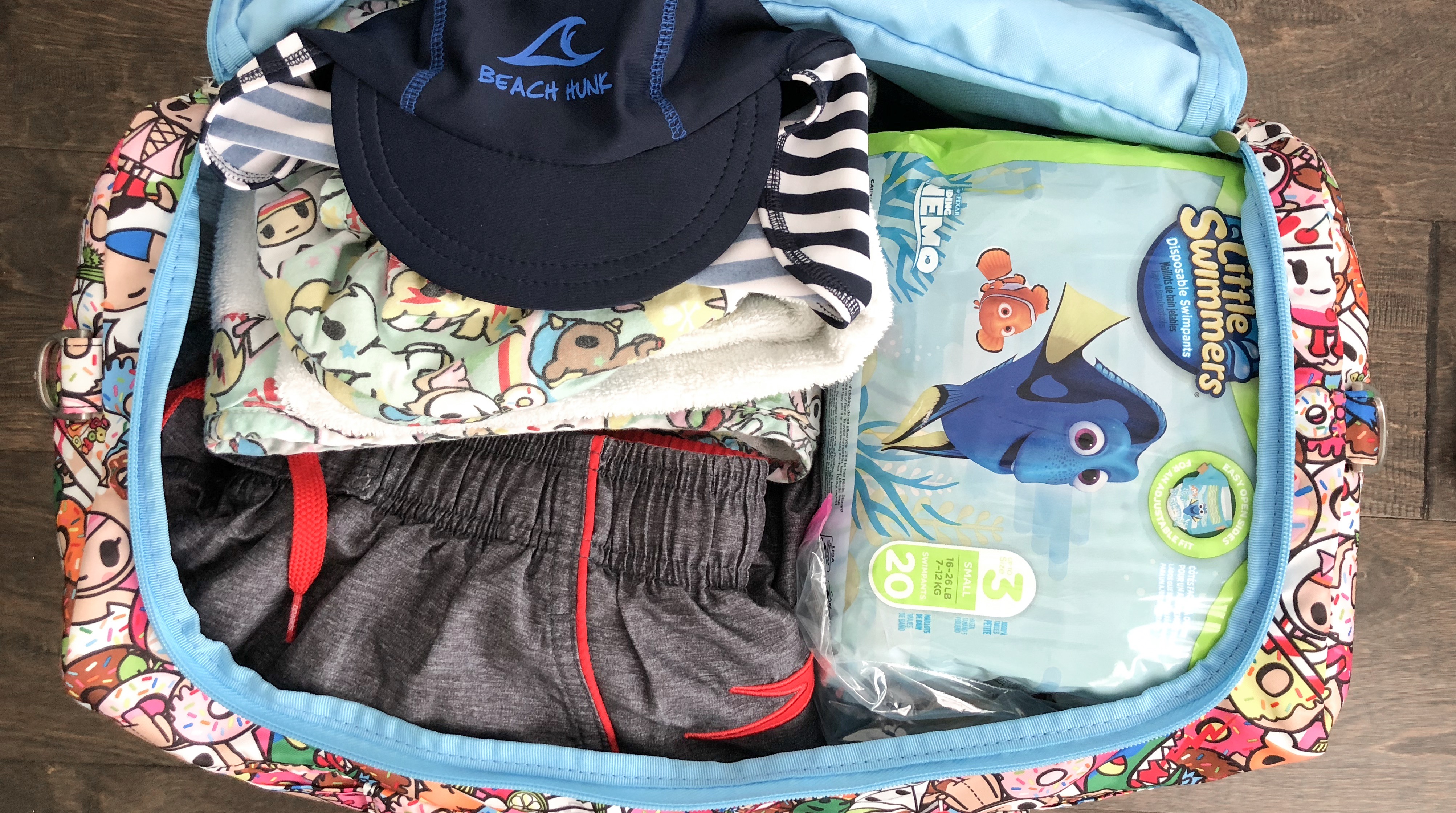 Food can be heavy, leaky and sticky. With that being said, there's no way on Earth I would ever use my Ju-Ju-Be bags to hold the food lol (even though they are machine washable)! I use my Jeep Diaper Bag to hold all of the food and it works GREAT. I have used this bag for the last 7 years and it is still going strong, so I highly recommend it (the product linked is slightly different).
In this bag, I have some toddler formula ready made milk (perfect for traveling when you can't carry Milk with you), Juice Boxes, cup of Cheerios, Fruit/Veggie Pouches for baby, granola bars, fruit snacks, baby food for breakfasts and dinners, a whole bag of bread, peanut butter, Honey, baby spoon, and a Ju-Ju-Be Bib. This bag holds it ALL. Love it.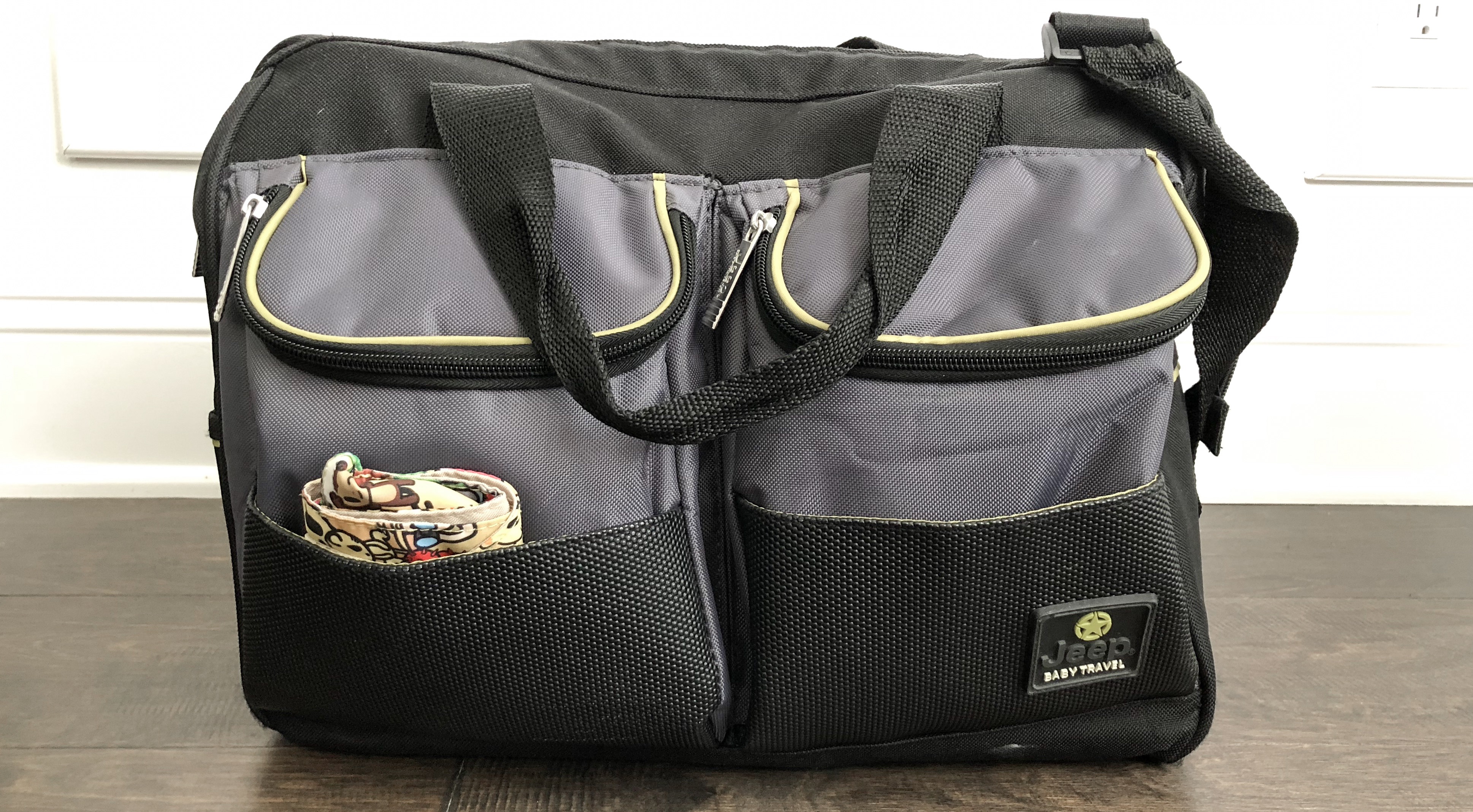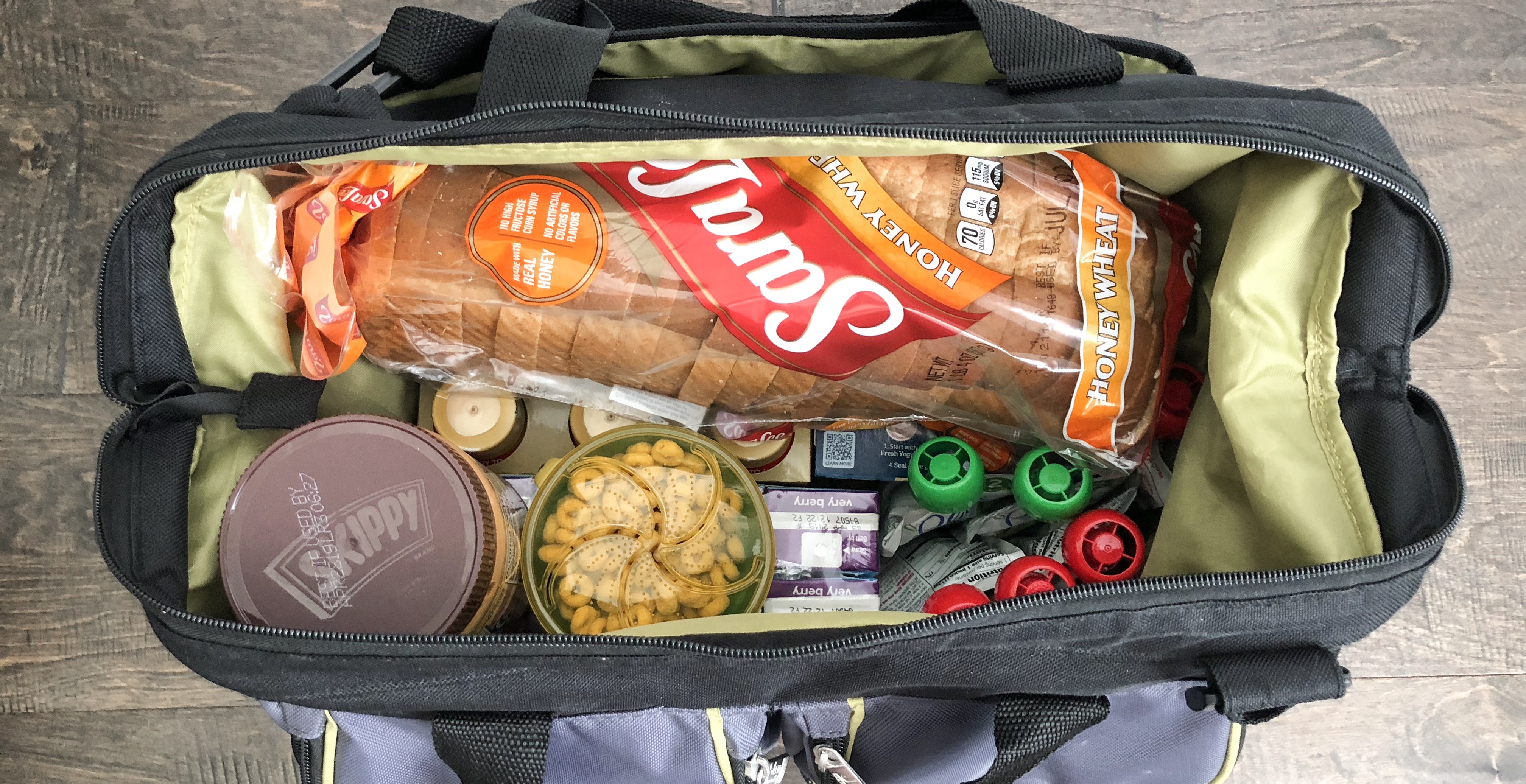 The Be Light, from Ju-Ju-Be, makes an excellent toy bag for older kids and baby gear. You can also substitute this bag for a Fuel Cell or Mini Be as well. Usually, I throw in a bunch of Hotwheels cars, a couple of coloring books and crayons. The baby's toys are usually smaller and either musical or teething, or both. I also threw a couple of extra stuffed animals in there for the boys!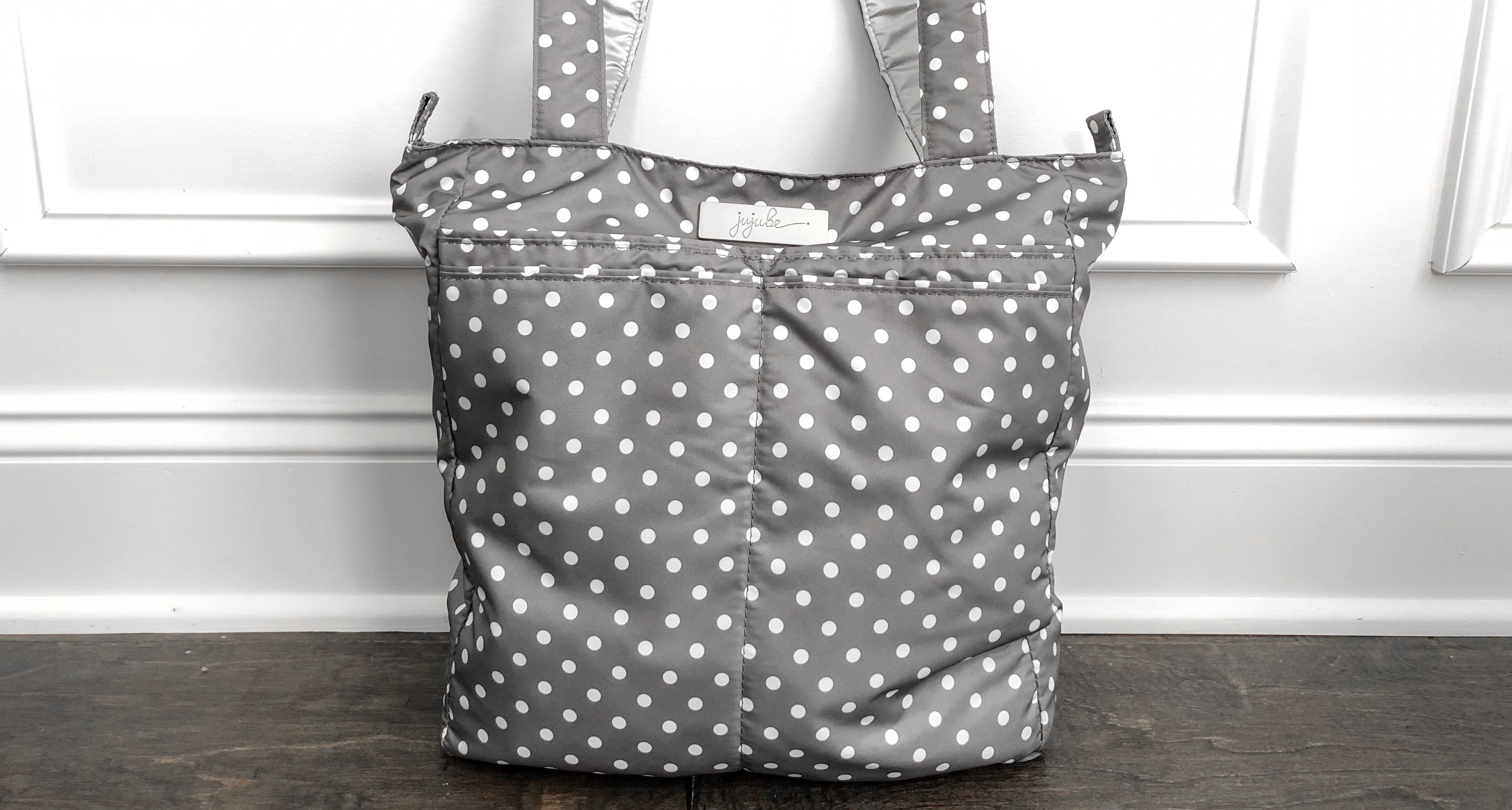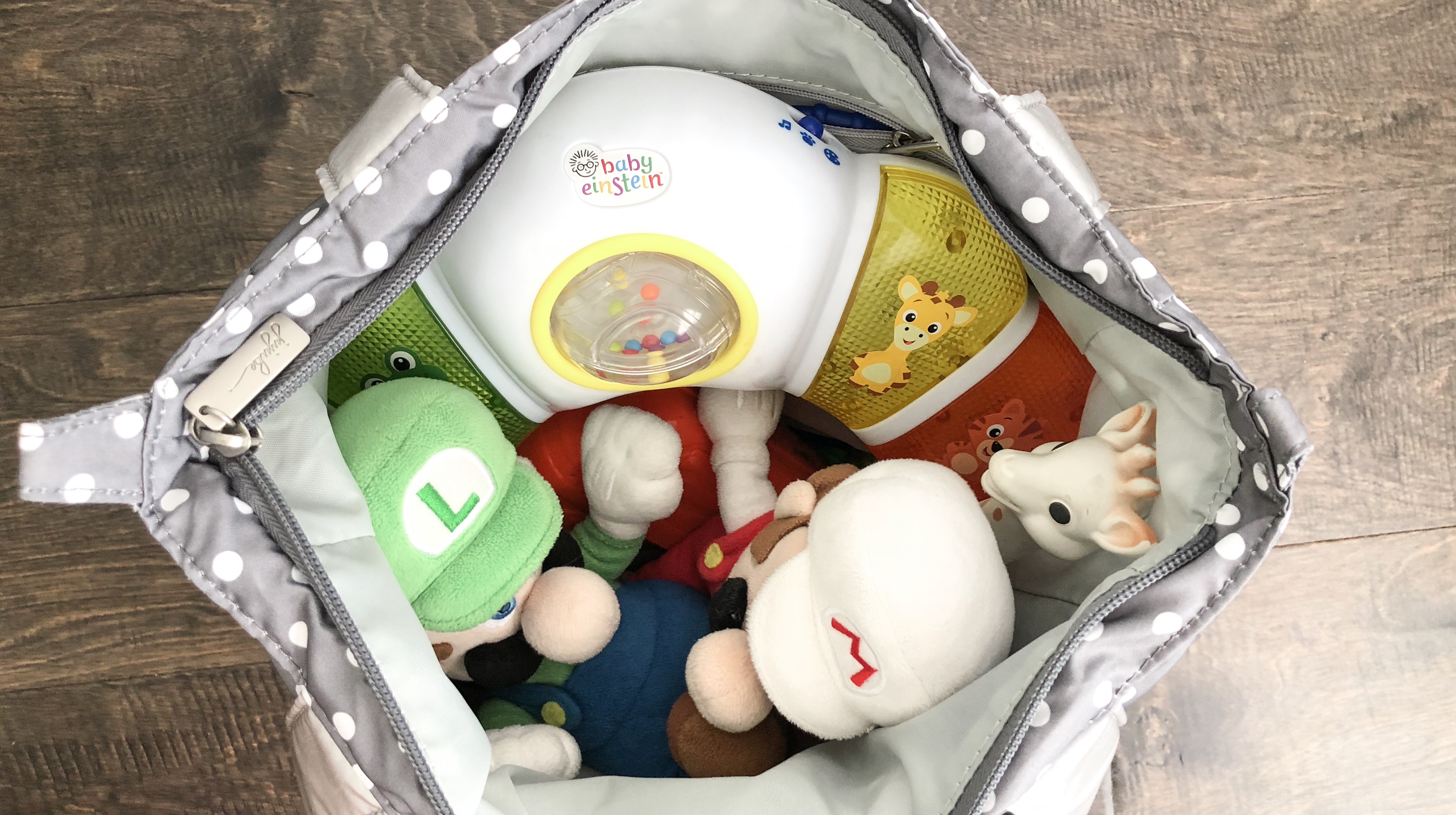 Tip #3 | Have Transportation Options
And by this, I mean: for your kids! A stroller is great…until you can't use it. Certain places do not allow strollers, and certain places you just CAN'T use one at all because of the terrain. This is when having options comes in handy! When we travel, we always have one stroller, one baby carrier and, sometimes, a toddler carrier on hand. I highly recommend the Valco Baby Snap4 for travel. It's lightweight, it's full-size yet super compact. You can check out my Review for this Stroller at the video below.
When it comes to baby carriers, Líllébaby is the BEST. I own almost one of every style of their carriers and my Top favorites are the Complete Embossed and the Complete Airflow baby carriers. You can check out my Reviews for Lillebaby carriers in my YouTube Playlist HERE.
Pictured below are two of my favorite Baby Carriers. Click the photos to Shop these particular carriers!
I hope this Post has been helpful and informative! I would love to hear your own tips for Traveling with littles. Comment below and share your thoughts!
DISCLAIMER: Some links mentioned in this post are Affiliate links. While I am a Brand Partner and Affiliate, I have used and love all of the products mentioned in this post and would not recommend them to you if I did not love them. All thoughts and opinions on the products mentioned are mine and mine alone.