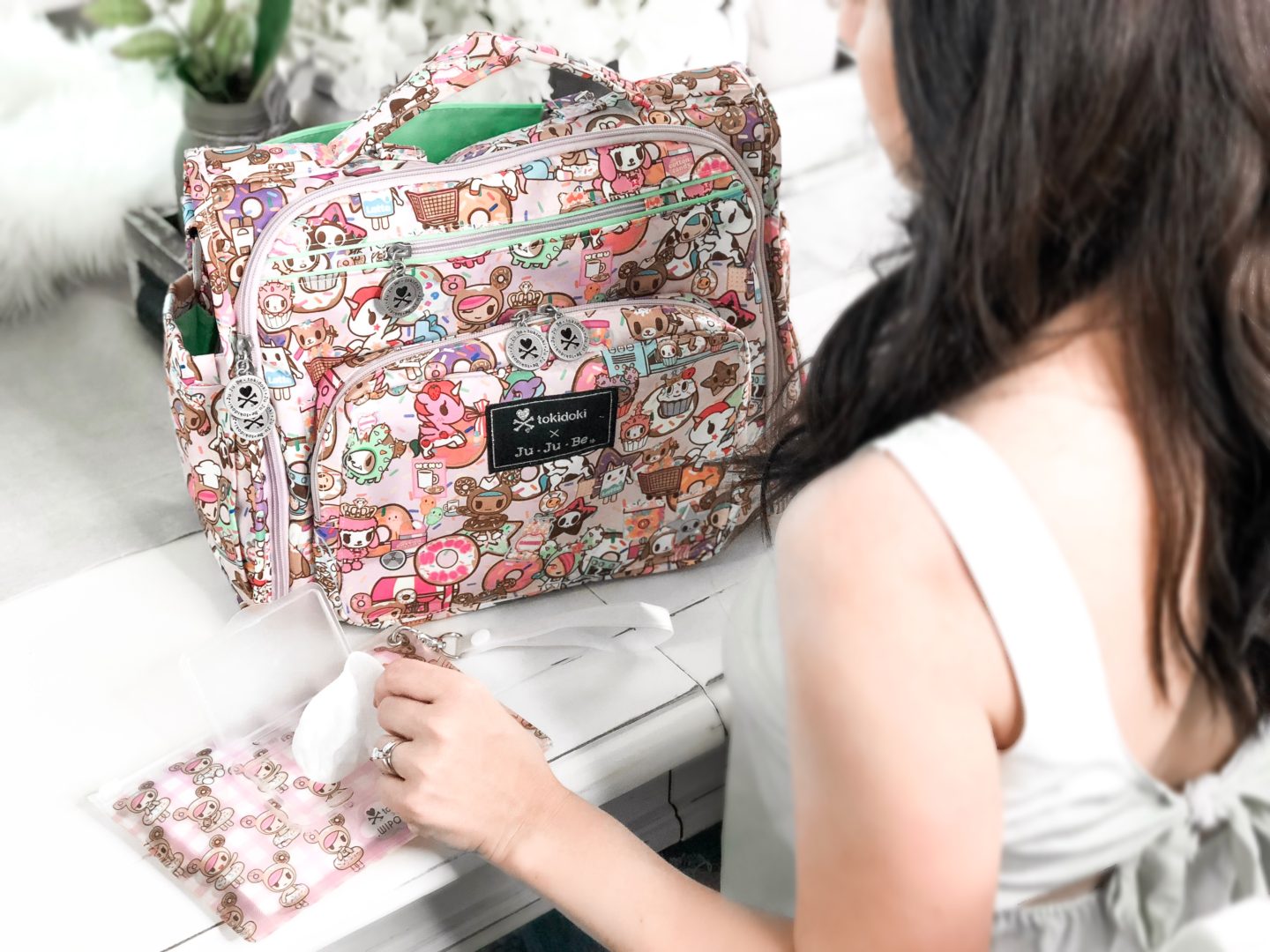 tokidoki x WIPOUCH – I am SO excited about this Collaboration, guys!
As many of you may know, I have been a big fan of WIPOUCH since they first started out as a Kickstarter product! I was so excited to work with the company, C'est Petite Vienna, to help promote this awesome product when they first started out. That was over two years ago now, but I have been so happy to see their brand grow! Now they have teamed up with one of my all-time favorite brands: tokidoki – This is a match made in Donut Heaven!
If you are new to WIPOUCH, they are the BEST Wipe Pouches and they are the ORIGINAL Refillable Wet Wipes Pouch. If you want to see my How To video to see how easy they are to use and refill, just click HERE. They can be used anywhere in your home, you can also use them in your diaper bags and on the go for all kinds of different wipes. I've been using them solely for the past 2 years in my diaper bags and around the house and I am still in love with this product. It has really made mom life so much easier and I highly recommend this product to any new moms or dads.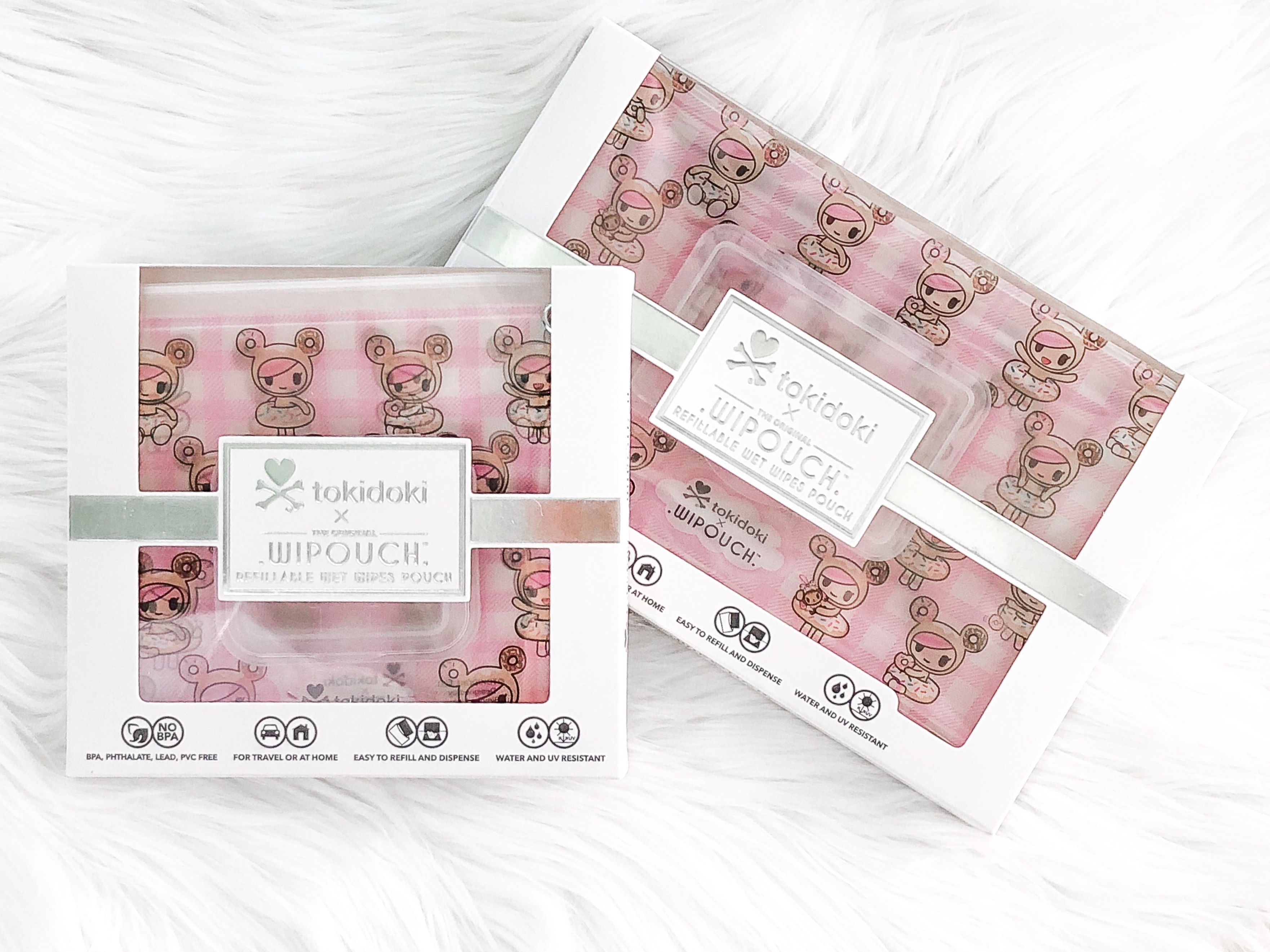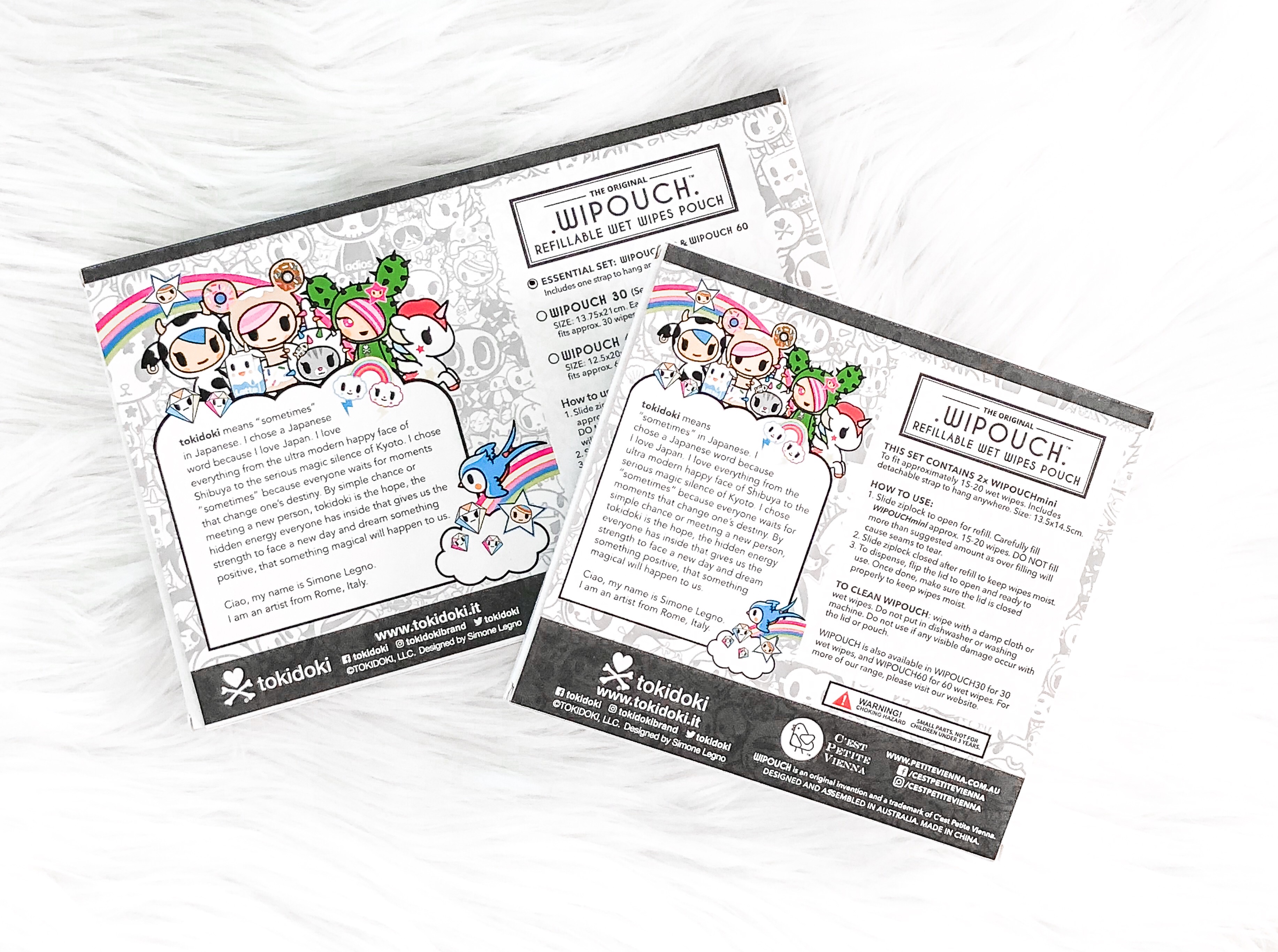 The packaging design for this collaboration between tokidoki x WIPOUCH is super cute and very well done; I love the simplicity of it! Physically, the packaging is the same as it has been for the past 1+ years, but the actual design of the logos and how well everything is laid out is just perfect. I'm already super excited to see future collaborations between these two brands because I know they will be amazing! Are you as excited about this collaboration as I am?! Comment below and let me know what kind of prints you would like to see next! I think a Mozzarella print would be adorable!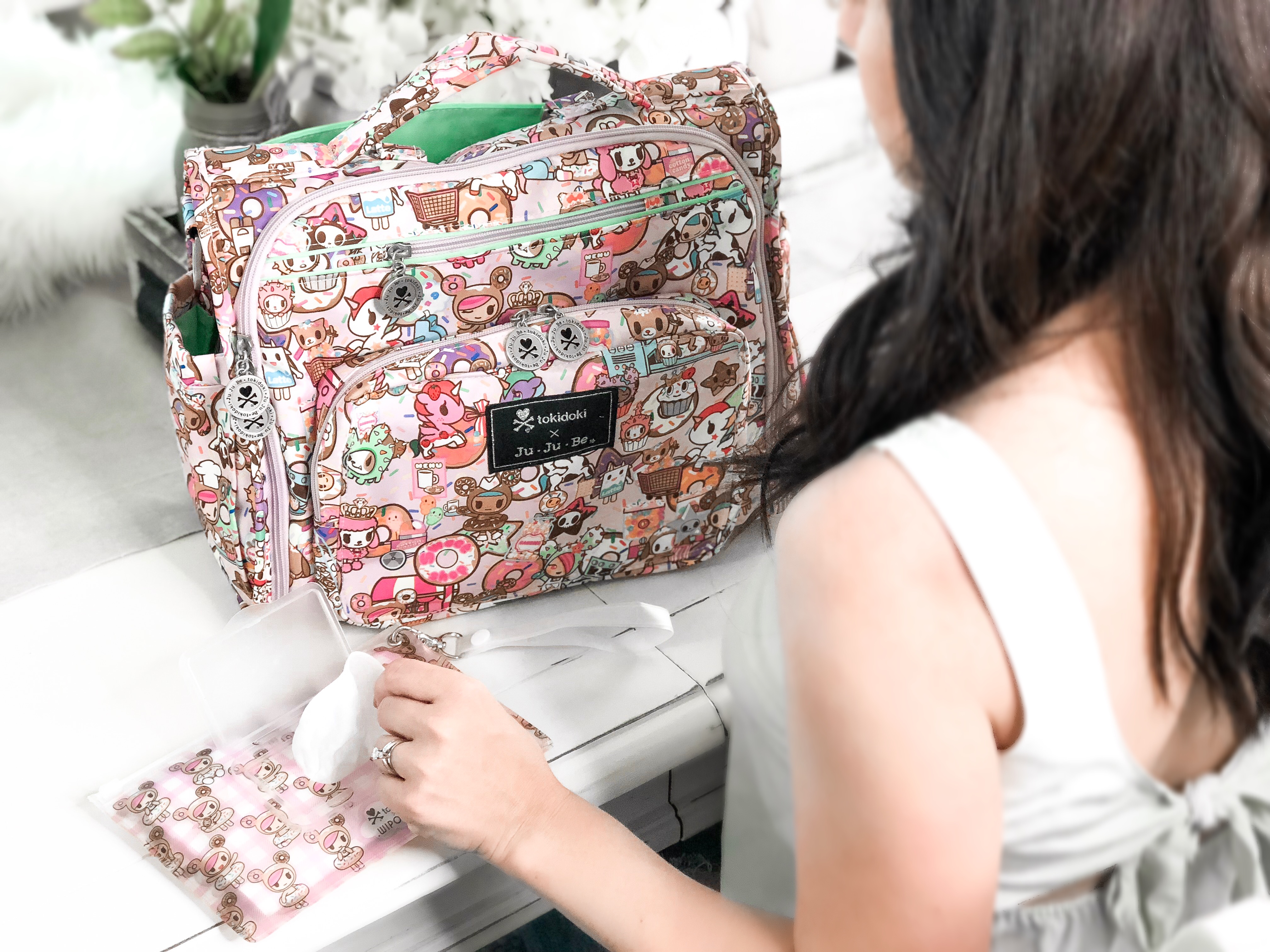 Let's talk about this darling new print! I'm pretty much obsessed with it, and to say I was happy to open this package for the first time is an understatement. I'm sure if you've seen my unboxing videos of tokidoki in the past you can imagine my reaction lol! WIPOUCH is made to be translucent, so that you may see the print on the outside at it's best once there are wipes on the inside of the pouch. This print is translucent, with a bubblegum pink checkered pattern. It also features different images of Donutella ranging from her sitting down, eating a donut, holding a cute stuffed Donutina, using her donut yo-yo, to plain just being adorable and making cute expressions! I just can't get over how cute this is. Not to mention, how perfect this print will go with so many of my tokidoki x Ju-Ju-Be diaper bags!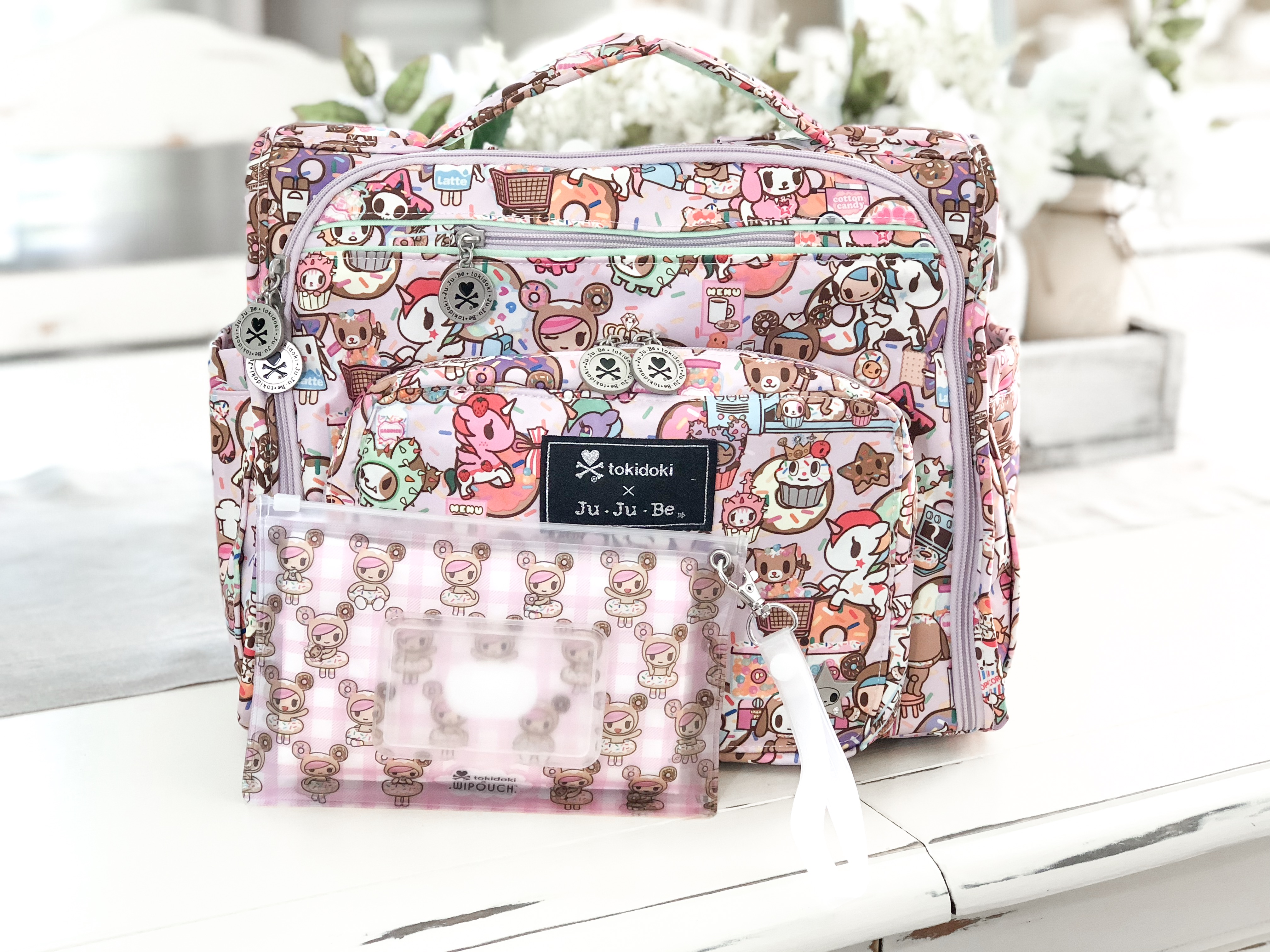 And so, to share my excitement with you guys, I really wanted to do a GIVEAWAY to celebrate this amazing new collaboration! My good friend, Vienna (the owner/creator of WIPOUCH), sent me a couple of extra pieces to share with my followers! I will be hosting this Giveaway on my Instagram account, so make sure you are following C'est Petite Vienna and me on Instagram to Enter; It will be going up very soon!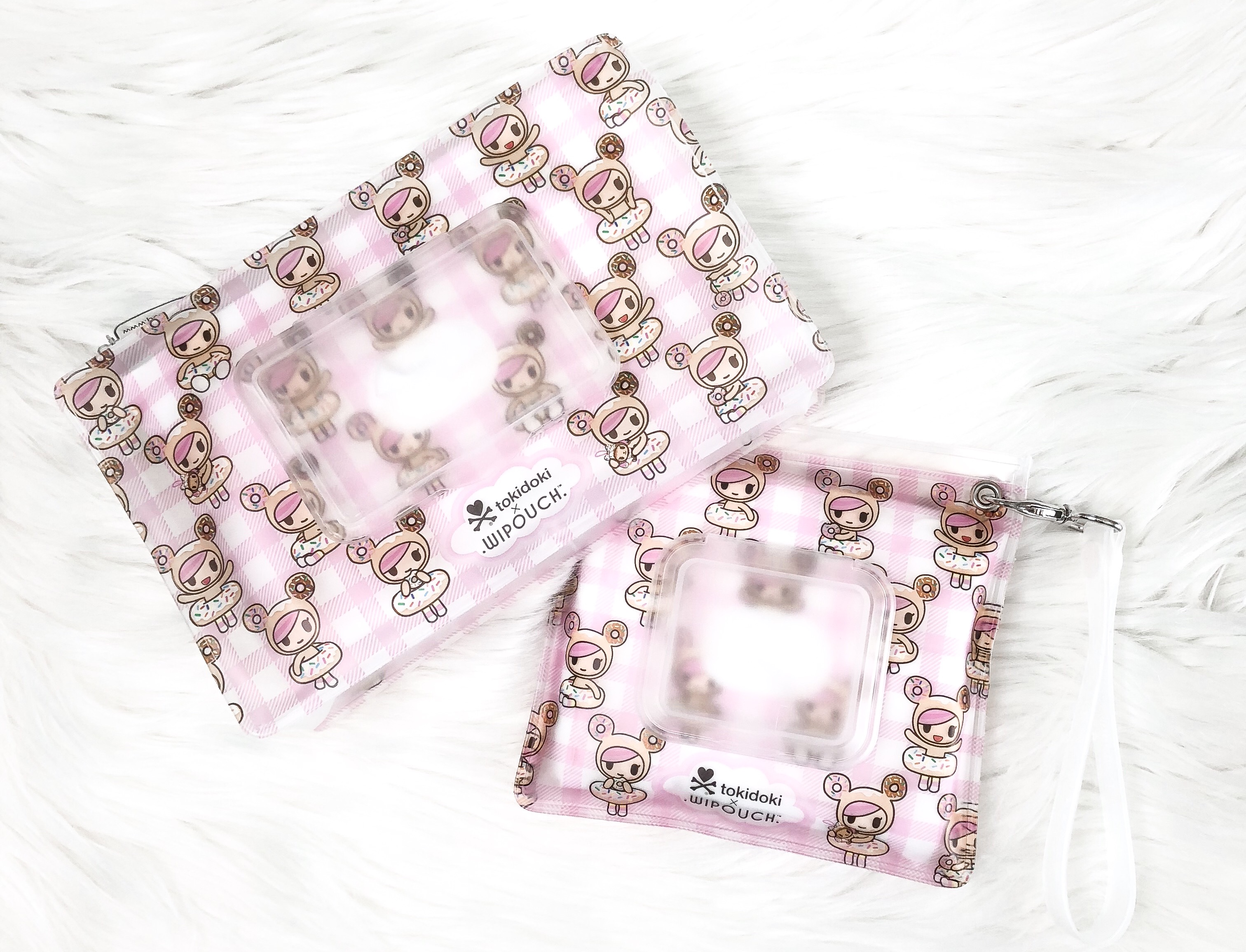 If you are looking to purchase these on your own, check out the C'est Petite Vienna website! This print will be released on June 18th! They also distribute to a few US Boutiques as well! Click here to see a list of Stockists near you!
Shop Ju-Ju-Be with me HERE for the best diaper bags and accessories! (Affiliate)
DISCLAIMER: This product was provided by C'est Petite Vienna, however, I genuinely LOVE the product and highly recommend it! I will not give a positive review of products I don't actually love and use.