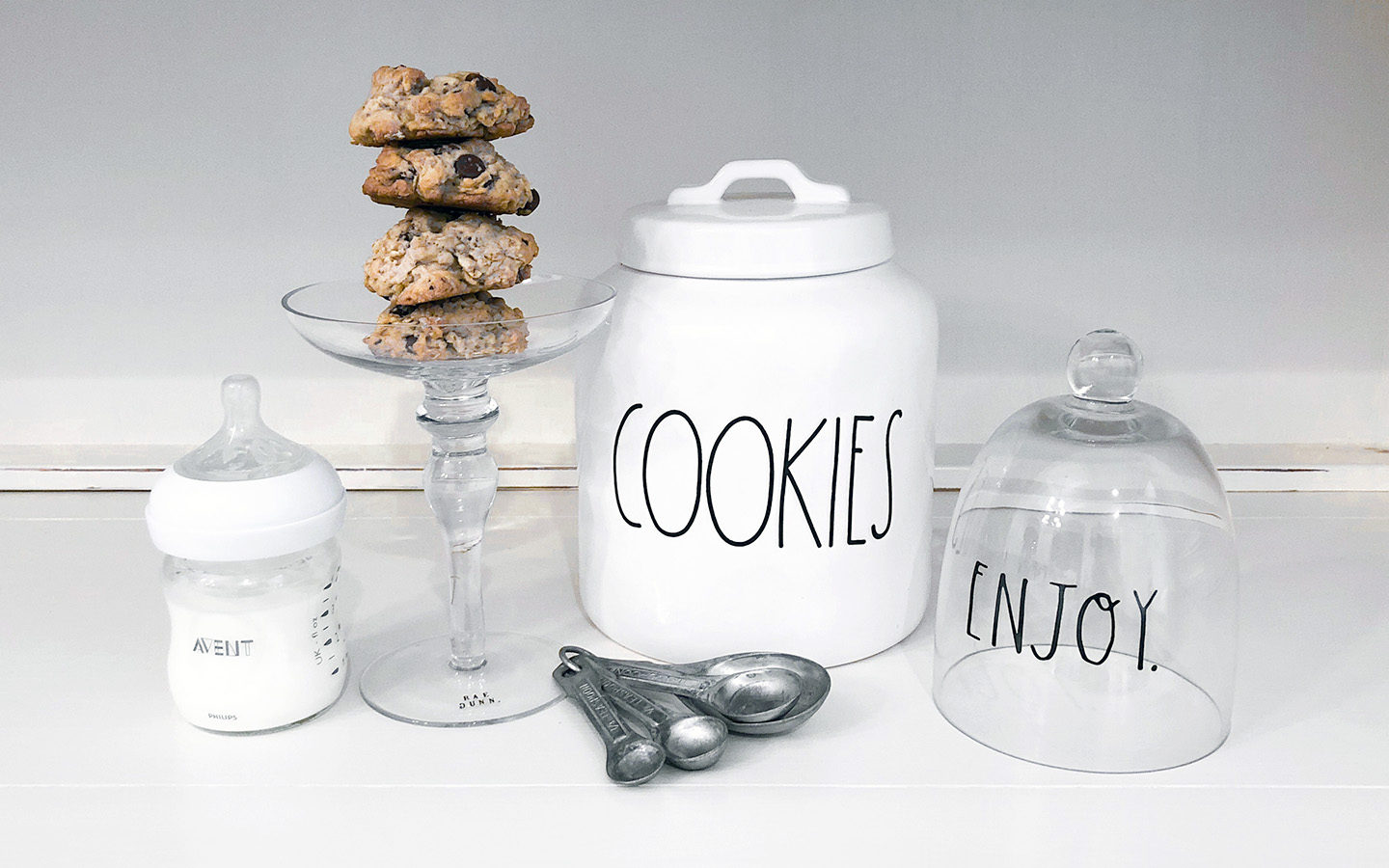 MY SUCCESS STORY
Are you a breastfeeding Mom who is struggling with keeping your breastmilk supply up? Or maybe you are pregnant with your first baby and you plan to breastfeed, and you are researching everything trying to plan ahead? Then this Blog post is for you! I thought I would share a little bit more about my breastfeeding journey with you guys here than I did in my previous post, as there were things I left out about my first and second breastfeeding attempts.
When I was pregnant with my first baby, I was super gung-ho about learning everything I could about breastfeeding! I attended all of the classes my hospital had to offer, I researched online about how to get the proper latch and, by the time the baby was about to be born, I felt very confident that I would be able to successfully breastfeed my baby. Little did I know, there was still a TON I didn't know. I didn't know that my milk supply wouldn't even come in until 5 days after I had my baby. I didn't know that my baby wouldn't want to latch AT ALL (not even the lactation consultant could get him to latch). And I didn't know that my milk supply would be so incredibly low. There is so much you can't even plan for or know until after the fact, and because I was a first-time mom, I didn't know who to turn to for help and I didn't know there were even things to help with my supply! Ultimately, I failed. I was miserable and having some postpartum depression, which made me feel even worse. There is a lot more to this story for sure, but this is it in a nutshell.
Entering my second pregnancy, I was completely against even trying to breastfeed my baby because the first experience was traumatic and devastating emotionally. Closer to the end of my pregnancy, I made a very good friend in another mama who had also struggled with breastfeeding her last baby and was pregnant with her third child. She encouraged me to try again, and we talked about all kinds of things that help with boosting your breastmilk supply and things that diminish supply. This lead me to do a lot more research in a different way. With knowing how my body responded to having my first baby, I knew to expect my milk supply to #1 not come in until 5 days postpartum, and #2 to be LOW. This is when I learned about Lactation Cookies! I gathered the ingredients to make them, made them, and then froze them so that I would have a good stash for after the baby arrived.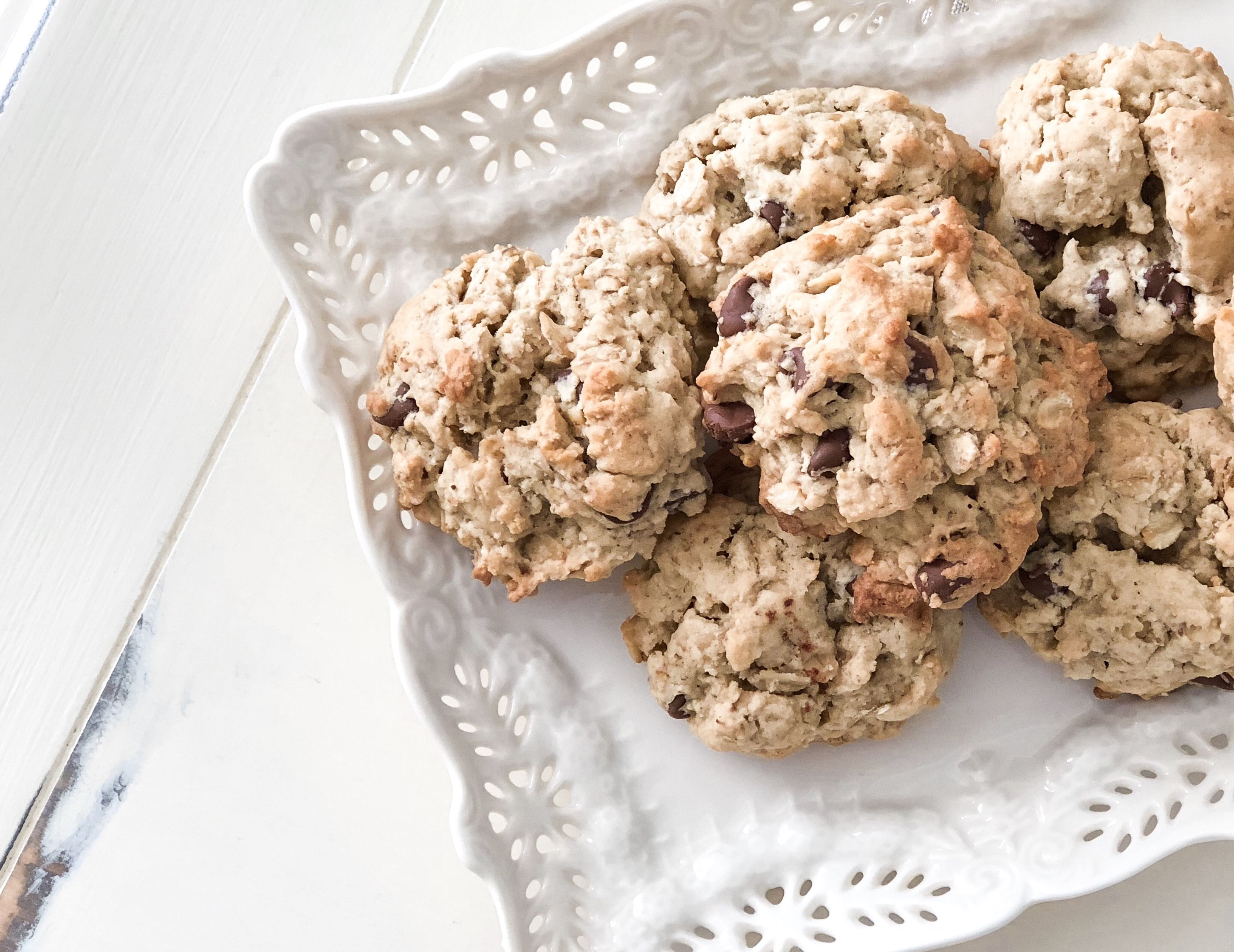 Thankfully, when my second baby was born, he latched right away! After he was born I would nurse him first, then supplement with formula in a syringe at the hospital. I had to alternate like this until my supply came in. Thankfully, he never had trouble latching back on! Once I got home from the hospital, I started eating the Lactation Cookies. I would have about 3 every day and I saw a MAJOR change in the volume of milk I produced. I continued to make/eat these until around 5 months postpartum. At 7 months my supply was not enough to keep up with my baby's appetite, and I was ready to switch over to formula. If I had continued to eat the Lactation Cookies, I probably would have been able to breastfeed longer.
With my third baby, I made sure to start eating the Lactation Cookies a few days before he was born, and I also took some with me to the hospital. This was such a great idea! My milk even came in two days earlier because of this, and that saved me from having to supplement with formula at all this time around. The Lactation Cookies allowed me to jumpstart my supply and that allowed my baby to get more milk from the start, which in turn allowed my body to continue to make what he expected from me. I believe that first week after he was born, was the only time I had to even have the cookies until later on in the year.
The second time I needed the cookies during my last breastfeeding journey, was when I came down with the Flu. I wasn't able to eat anything at the time, and I was losing a lot of fluids, which ended up almost depleting my breastmilk supply. When I reached out for help on my Instagram, so many people came to me with GREAT breastmilk supply boosting ideas. I still had the ingredients to make Lactation Cookies, so I went ahead and made those and, after I had a couple of cookies, within a matter of hours my supply started to come back! Ultimately, I succeeded in breastfeeding my last baby until a year old, and I do have the Lactation Cookies to partially thank for that!
If you want to see How To Make the Lactation Cookies I used when I nursed my last two babies, click the video below!
Here are the Ingredients and Directions for the Recipe from the Video:
INGREDIENTS
1/2 cup butter softened
1/2 cup sugar
1/2 cup firmly packed brown sugar
2 tablespoons water
1 tablespoons flax seed meal
1 egg
1/2 teaspoon vanilla
1 1/2 cups flour
1/2 teaspoon baking soda
1/2 teaspoon salt
1 1/2 cups oats
1/2 cup chocolate chips
2 tablespoons brewer's yeast
DIRECTIONS
1 Preheat oven to 350°.
2 Mix the flaxseed meal and water and let sit for 3-5 minutes.
3 Beat butter, sugar, and brown sugar well.
4 Add eggs and mix well.
5 Add flaxseed mix and vanilla, beat well.
6 Sift together flour, brewers yeast, baking soda, and salt.
7 Add dry ingredients to butter mix.
8 Stir in oats and chips.
9 Scoop onto baking sheet.
10 Bake for 12 minutes.
11 Let sit for a couple minutes then remove from tray.
Shop Products and Ingredients Used In This Video:
*Some links in this post are Affiliate Links for Target and Amazon.