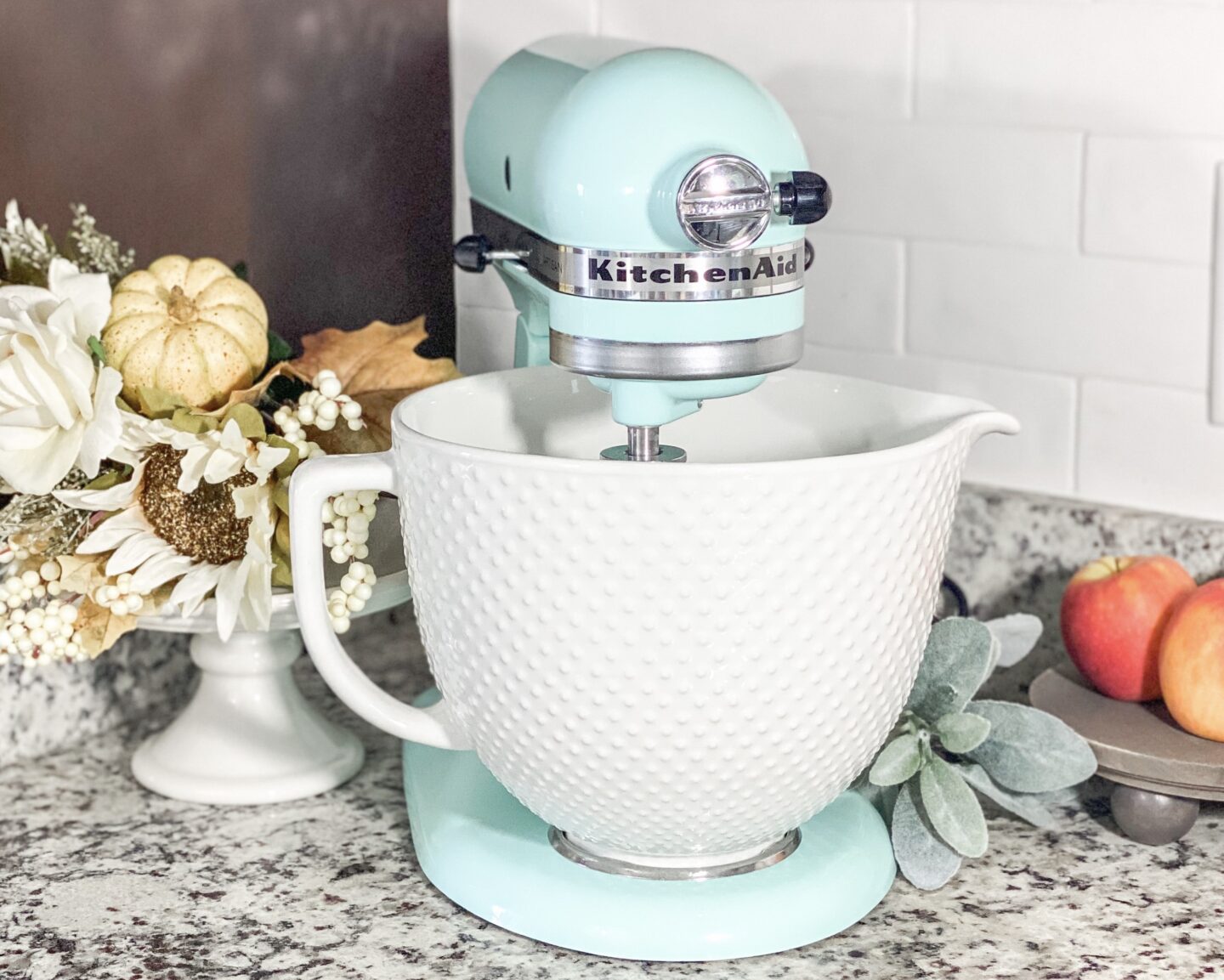 This post contains affiliate links. When you shop through these links I earn a small portion of the sale. Thank you for shopping with me!
Hi, friends! Welcome back to my Blog. I am so glad you're here because I can't wait to share my latest KitchenAid purchase with you! Today I will be doing an unboxing and review on my brand new KitchenAid Hobnail Bowl!
The KitchenAid Hobnail bowl was originally only available with the purchase of a KitchenAid Stand Mixer from the Heritage Collection in Misty Blue. This mixer is what first got me interested in purchasing my own! However, as much as I loved that beautiful Misty Blue, I was really just after the bowl…and my Ice Blue Mixer.
I had written KitchenAid on Instagram to ask if they sold the bowl separately or ever intended to sell it separately, to which they said no to both! A year later, here I am about to unbox my brand new Hobnail Bowl and pair it with my Ice Blue Mixer and I'm feeling all the feels. I bet it was a highly requested item lol!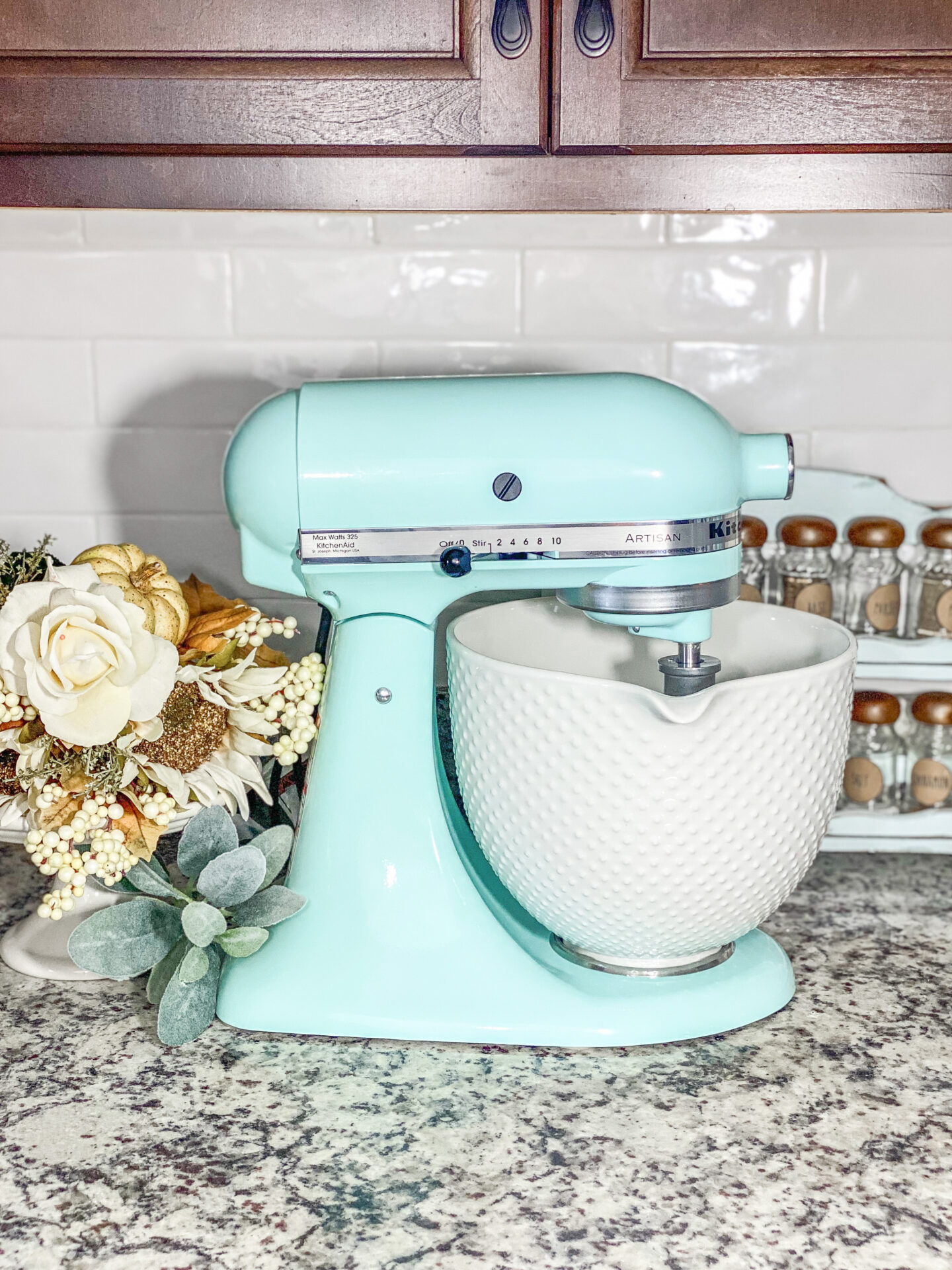 The second I pulled it out of the box I was in love. I have been waiting for this pairing to happen for a year, and I love it!
Check out my Unboxing Video below for my first impressions!
This bowl is a beautiful white with the hobnail bumps all over it, which gives it this very vintage vibe. My home is decorated in a vintage Farmhouse theme, so the hobnail bowl plus my Ice Blue Mixer is just perfect!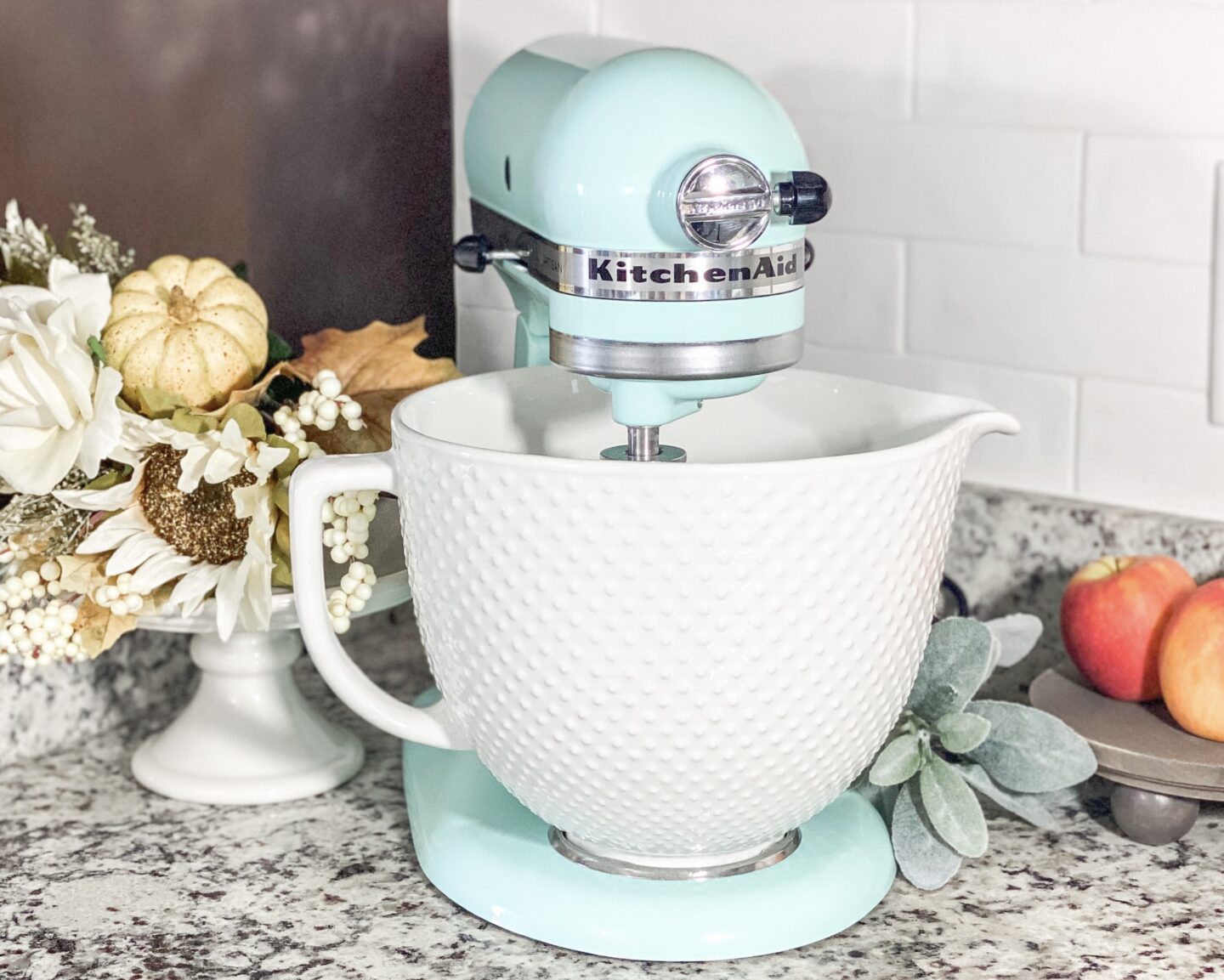 One of the things I love about KitchenAid's ceramic bowls is that they are not only beautiful, but they are durable as well! They are dishwasher safe, oven safe, and they come in tons of different colors and patterns.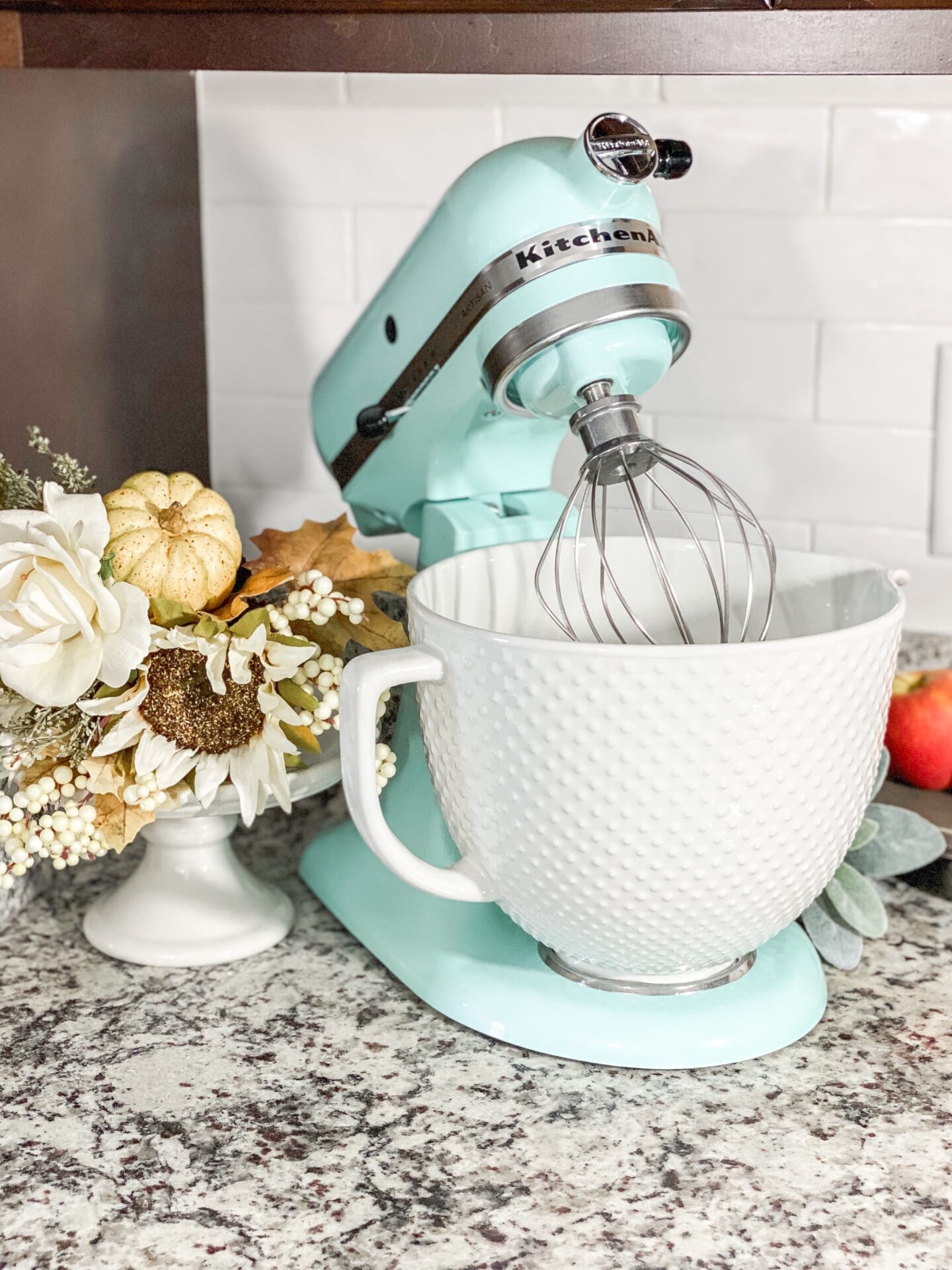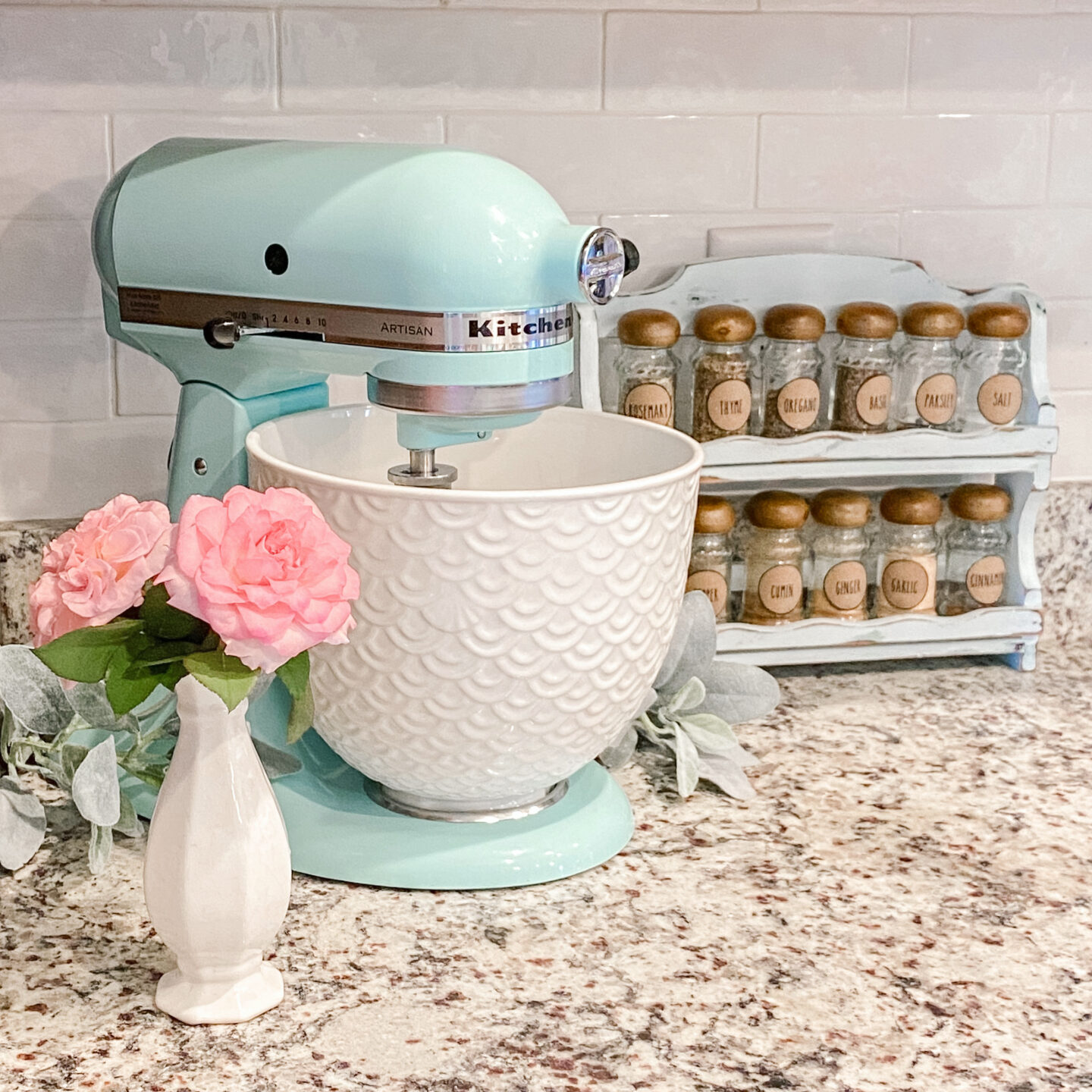 One of my favorite bowls I own is my Mermaid Lace KitchenAid Ceramic Bowl. It is perfect for Spring and Summer! I also own the KitchenAid Ceramic bowl in the Winter Sweater print and it is adorable during Winter!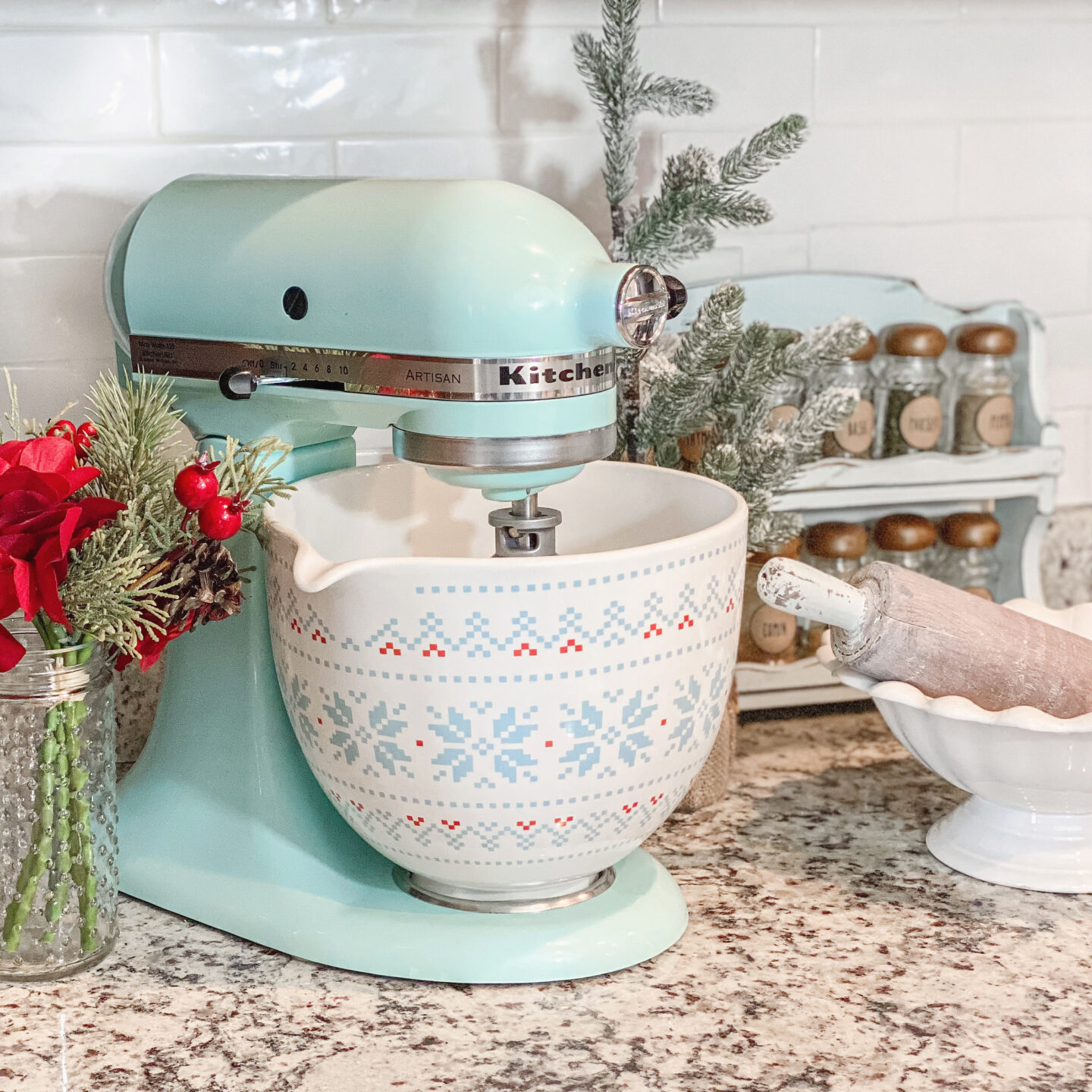 I recently got this Gardenia Bowl as a gift from my Mom and I am in love with it! Pair it with a bouquet of flowers for Summer and you're all set!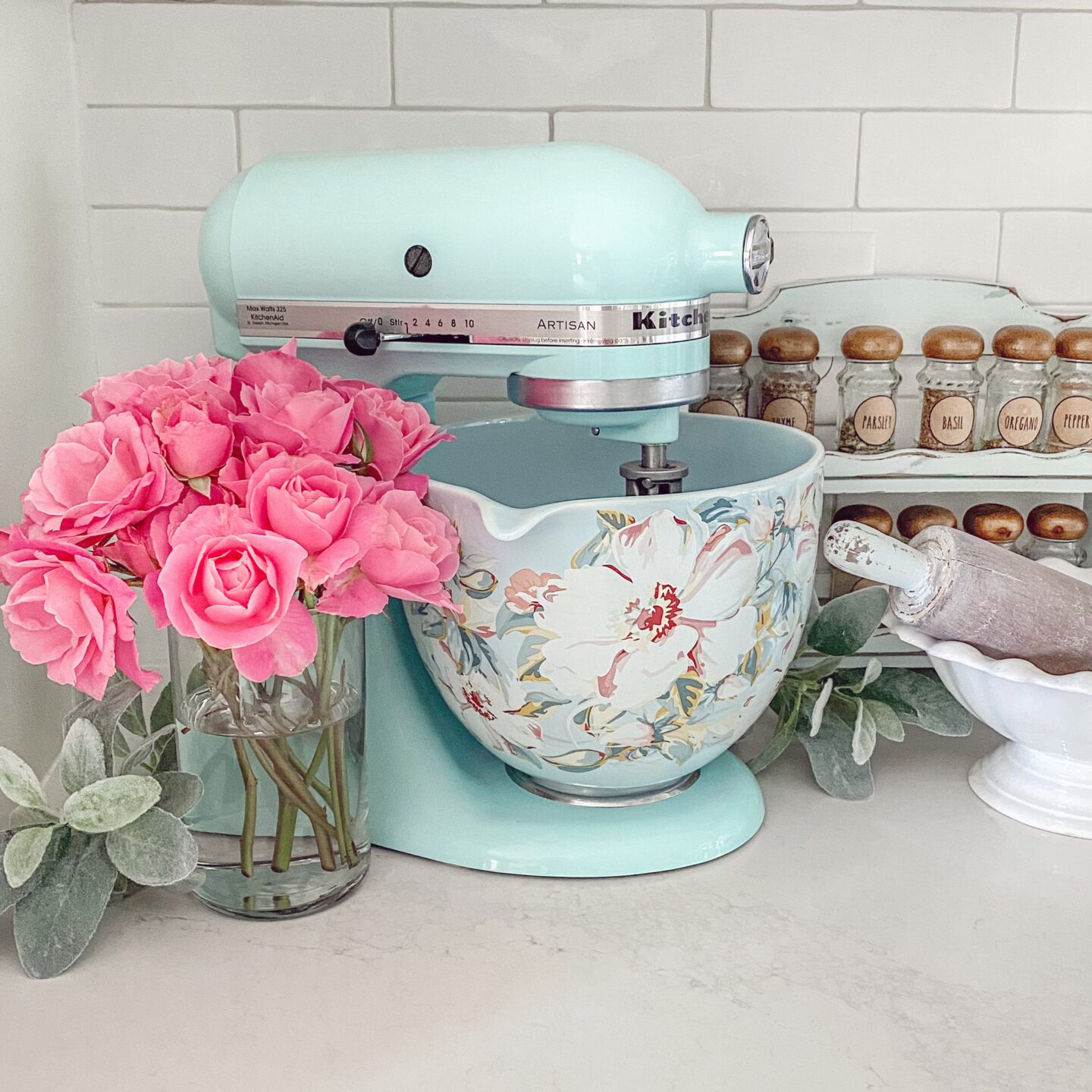 I love that you can keep the same mixer, but still switch up the look throughout the year depending on which bowls you pair with it! Doing this not only beautifies your counter space but also makes your Mixer an active participant in seasonal decor!
I hope you enjoyed this Blog Post! I'd love to know what you think of this bowl and which stand mixer you would pair it with! If you love these kinds of posts, be sure to check out my Home Decor tab! Thank you so much for stopping by, I'll see y'all next time! xoxo
Love this post? Make sure to Pin it to Pinterest and share with others!