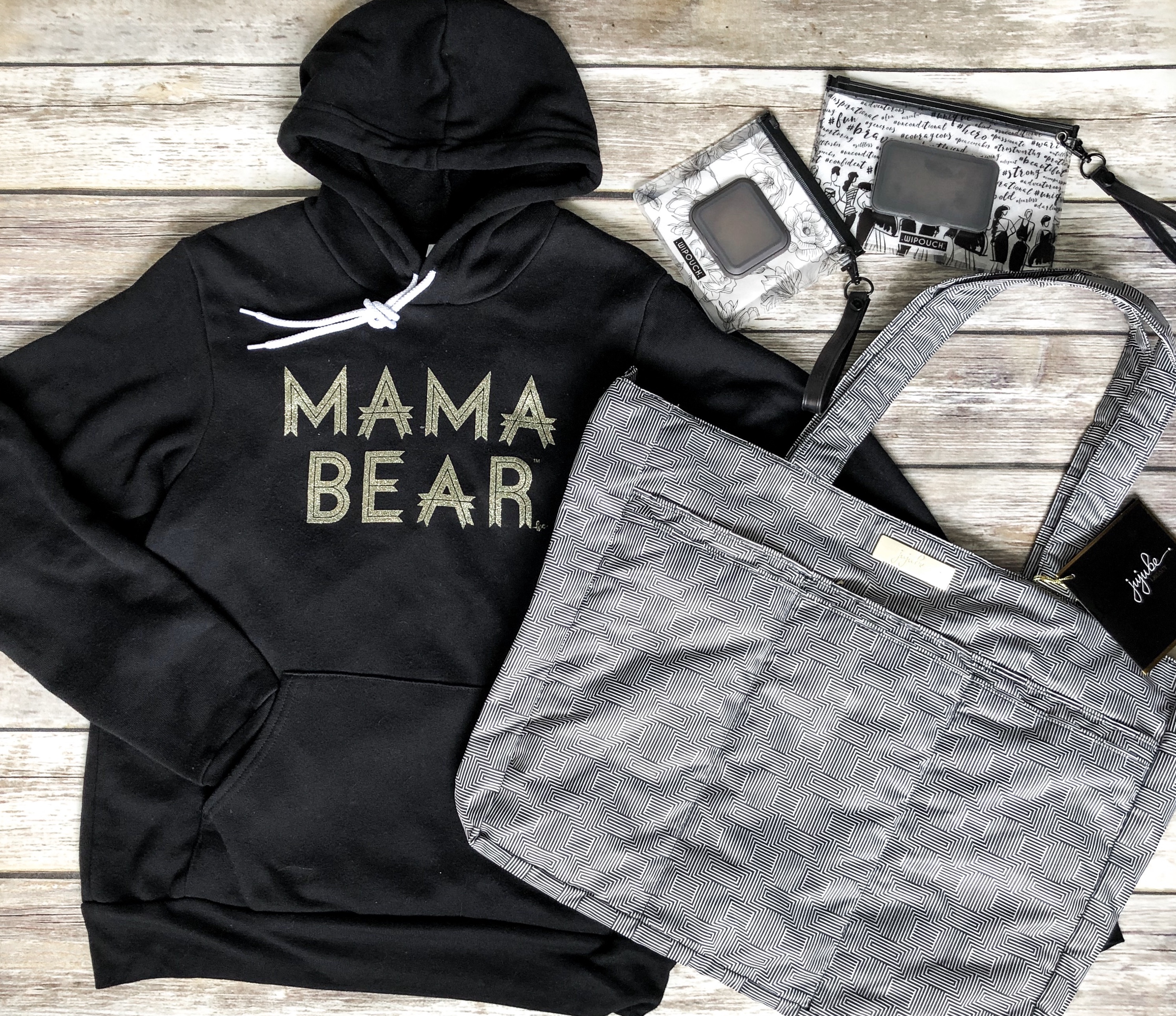 *Some links mentioned in this Blog Post are Affiliate Links. I earn money when you shop through these links. Thank you so much for shopping with me!
Hi everyone! Welcome back to my Blog for another FUN GIVEAWAY! I am sooo excited to team up with some of my favorite Mommy product brands to bring you this Giveaway! These brands are dedicated to keeping you stylish, comfortable, and equipped for every day #momlife!
Before I jump straight into the Giveaway, I want to tell you all about what you can Win and a little bit about each brand!
Up First! I am so happy to be a Ju-Ju-Be brand partner because I can do these fun Giveaways for you guys before product becomes available on the market! Which means you have a chance to own something prior to it being released!! Ju-Ju-Be offers stylish, ultra-functional, machine washable bags and diaper bags for moms on the go. You can WIN this Ju-Ju-Be Super Be tote bag in the brand new Geo print from their Legacy Collection! The Legacy Collection is Ju-Ju-Be's most timeless Collection, featuring brushed Gold hardware, black and white prints and a beautiful Mushroom colored lining. The new Geo print is gorgeous and unique! Check out the photos below for some good, close-up looks at this beautiful print.
Geo releases on March 21st and I would love if you would Shop Ju-Ju-Be with me for this release (and always) through my Link! http://bit.ly/jujubekate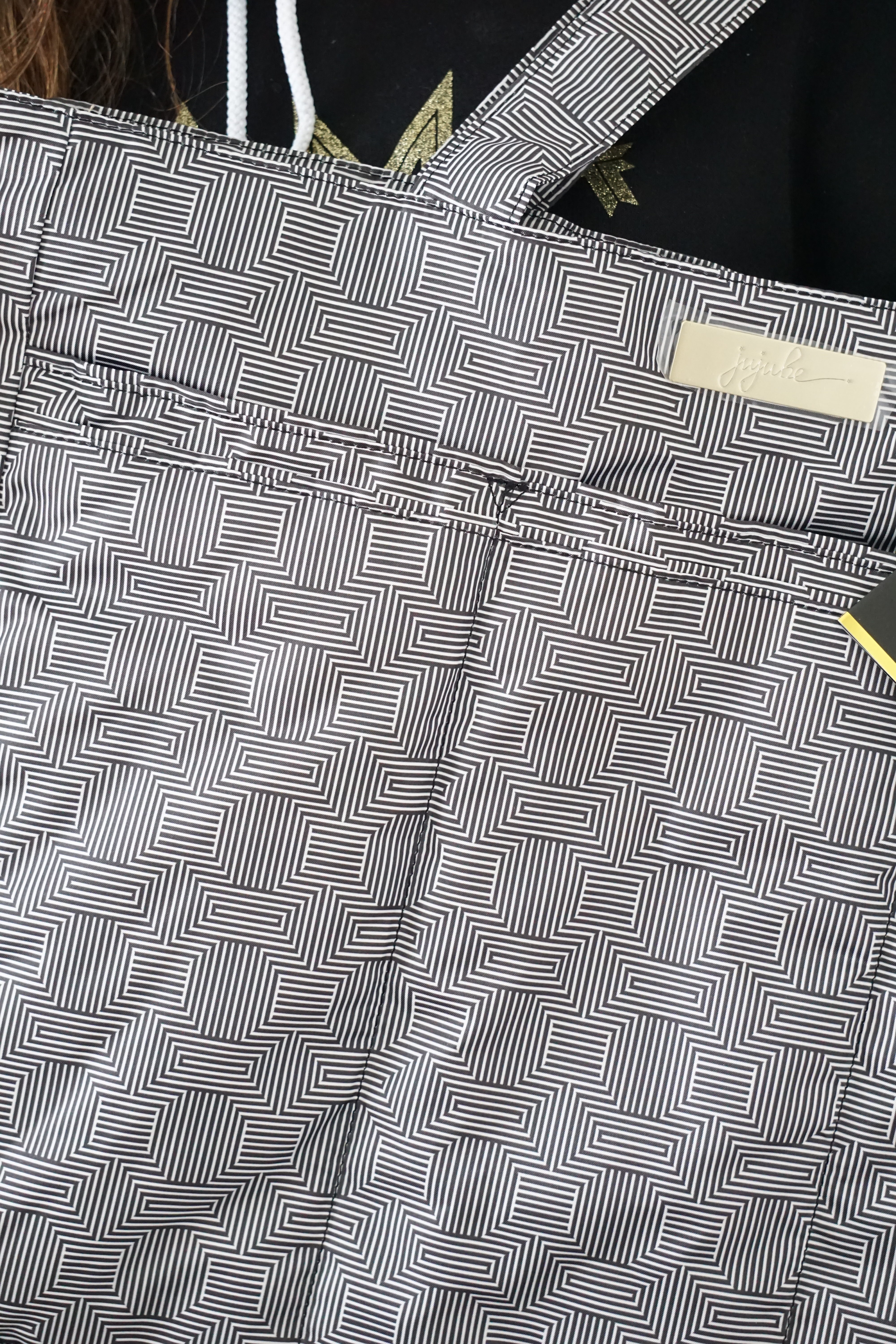 I am super excited to talk to you about the next Giveaway Prize! I have teamed up with Loved By Hannah and Eli! If you are new to their brand, let me tell you a little bit about them! Loved By Hannah and Eli is a family owned and run business! They make all kinds of adorable shirts with the Mama Bear Logo. They are the ORIGINAL Mama Bear tees, hoodies, hats, gear! I am so excited to team up with LBHE for this Giveaway because I LOVE working with small shops. #shopsmall friends! They will be Giving the Winner of this Giveaway a $50 SHOP CREDIT to their Website. I want to thank Sarah, the owner of LBHE, for being a part of this Giveaway. She makes the coziest Mama Bear gear ever! Make sure you follow her over on Loved By Hannah and Eli's Instagram! Check out this super cute and cozy Mama Bear Glitter Hoodie I am wearing. Don't forget to use code SCHWANKE15 for 15% off of the Loved By Hannah and Eli website.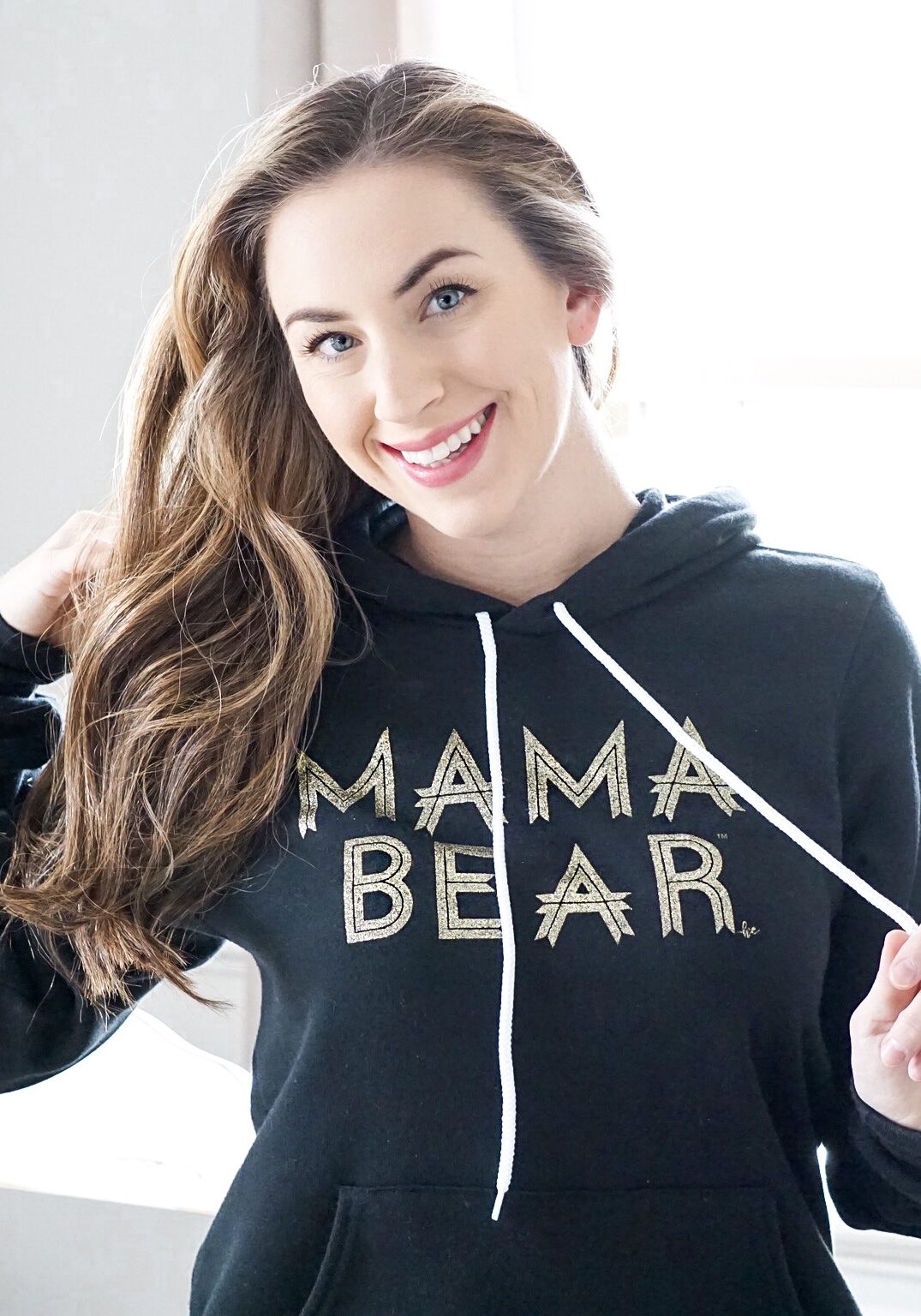 And last, but not least, I will be Giving away a Brand new set of Monochrome WIPOUCH's from C'est Petite Vienna! If you are new to WIPOUCH, they are an amazing little product you guys! They are REFILLABLE wipes cases!! They keep wipes moist, stylish, and ready to use...whenever, wherever! These pair perfectly with so many Ju-Ju-Be bags, and other brands as well! I am giving away (1) One Mini Wipouch in the Floral Monochrome print (perfect for face wipes!), and (1) One Wipouch 30 (perfect for baby wipes!) in the Be You print!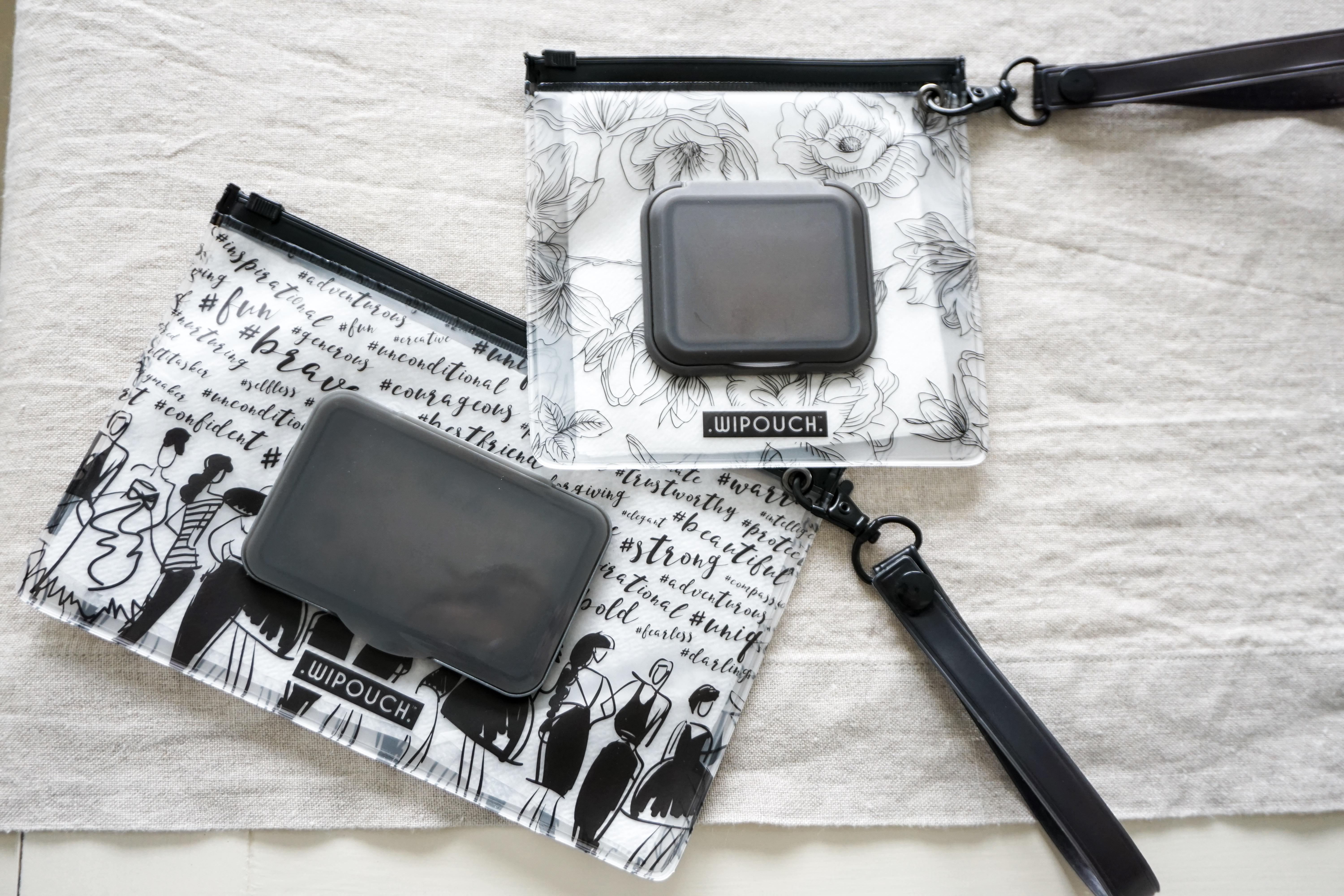 NOW THAT YOU HAVE LEARNED ALL ABOUT THESE AWESOME PRODUCTS, LET'S DO A GIVEAWAY!
CLICK THAT LINK BELOW TO ENTER TO WIN THIS AMAZING SET!
Here are the Rules
You must be 18+ years to enter and be SUBSCRIBED to my Blog to enter. This Giveaway is open WORLDWIDE. There is only one winner in this giveaway. Each participant MUST have a valid email they check regularly, as this is how the winner will be contacted. The winner will receive the items mentioned in this Giveaway. If you are the winner, I will notify and contact you through the email you provided. You will have 24 hours to respond to my email. If you do not claim your prize within 24 hours, I will select a new winner. There will not be any subsequent winners selected after that. You must enter the Giveaway through the Gleam link provided. I reserve the right to disqualify any entrant at any time, at my own discretion, without explanation. There is no cost to enter. **If the Winner is located outside of the United States, they must agree to pay the additional shipping charges and customs fees to receive their Giveaway items** This giveaway will run from March 15, 2019 and end on March 20, 2019 at 10 AM.
NOTES: Please check your SPAM/OTHER folder to confirm your email for the 1st Entry!
* A BIG THANK YOU TO Loved By Hannah and Eli FOR TEAMING UP WITH ME FOR THIS GIVEAWAY!