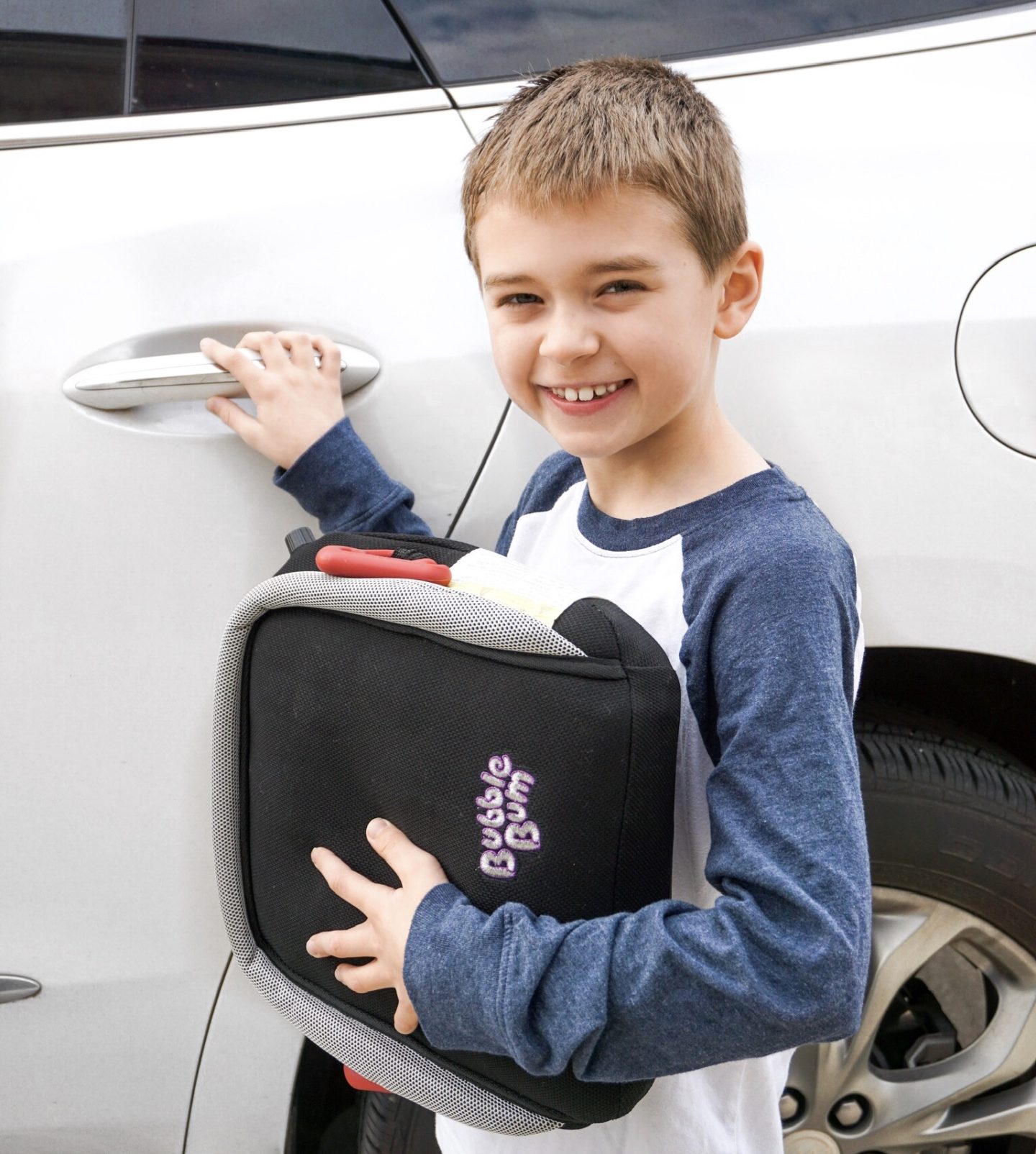 I am so happy to host this Giveaway for BubbleBum! Images and some text have been provided by the brand.
Hey, everyone! Welcome back to my Blog for another fun GIVEAWAY, just in time for Spring Break! I am excited to team up with BubbleBum to give away TWO BubbleBum inflatable booster car seats, but before we get started, let's talk about all the great features and uses for these seats so you can get to know the product and the brand a bit more!
BubbleBum is the award-winning foldable, ultra-portable inflatable car booster seat made for ages 4-11! Speaking from experience (we have our own BubbleBum, which we purchased last year), this seat is PERFECT for those of us with less than ample space in our backseats. We purchased our BubbleBum because we were unable to fit three booster/car seats across in the second row. We could fit one on each side, but the middle seat was far too narrow to accommodate a bigger seat. Enter in – BubbleBum. The BubbleBum literally solved our car seat/three across issue. Its size was perfect between our two larger car seats in the backseat of our Honda Accord.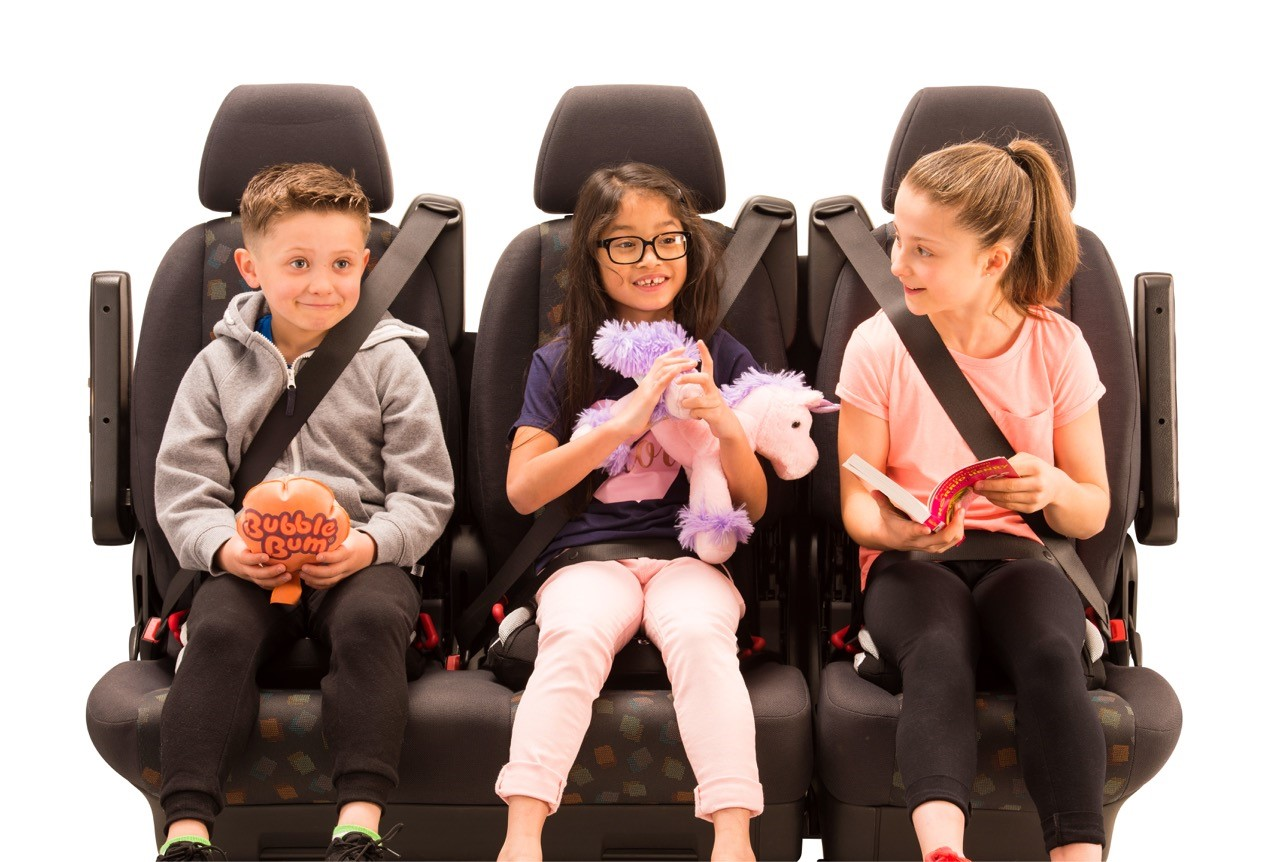 BubbleBum is perfect for daily use, road trips, fly-ins with car rental, Uber and Lyft rides, carpooling and more. It inflates and deflates in seconds and easily fits into a backpack, large purse or tote bag! Not only is this seat super convenient, but it is also pretty comfy too and comes in a variety of fun colors!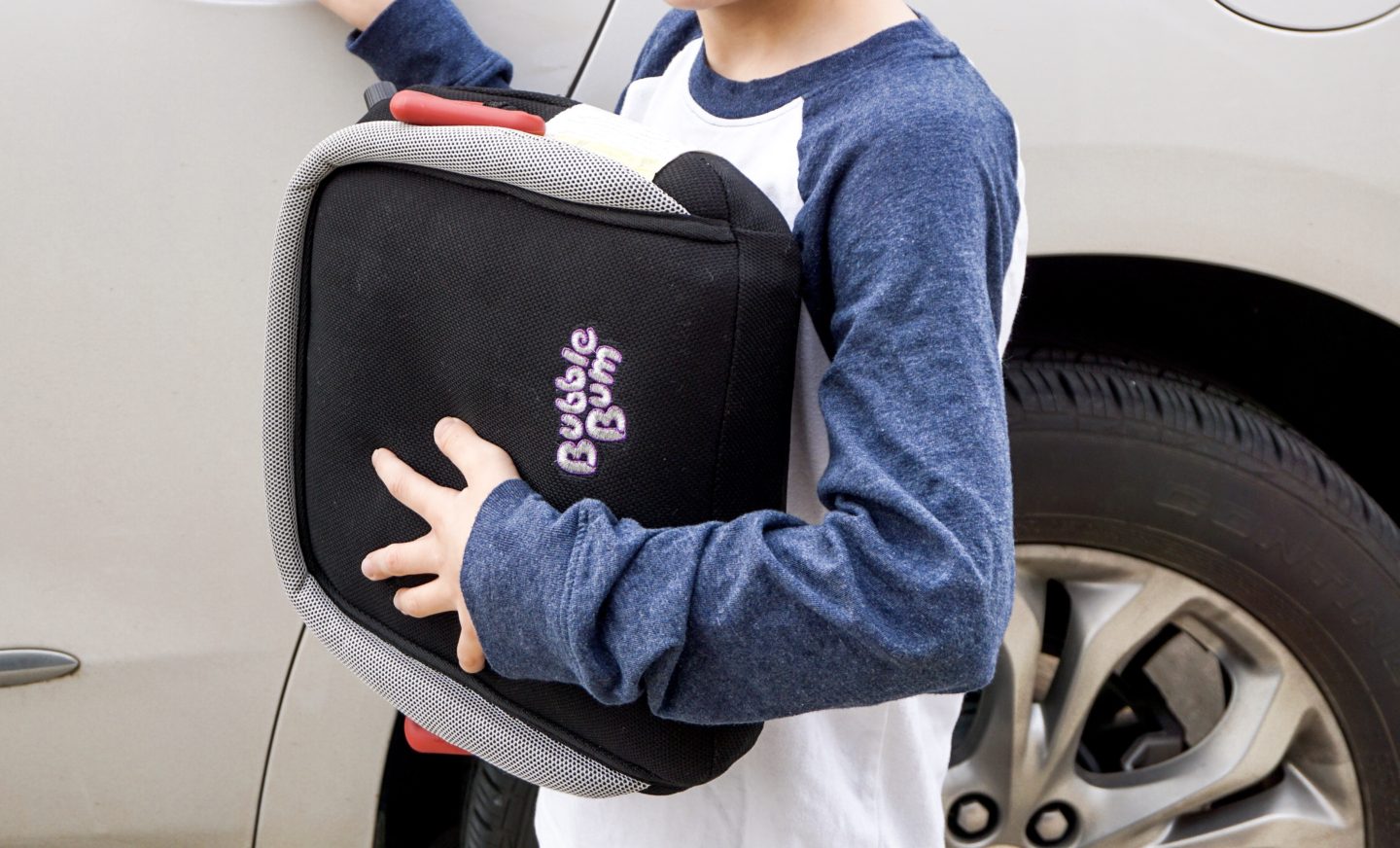 BubbleBum is a proven functional equivalent of any rigid car booster seat on the market. It has had to undergo all of the same crash-testing and materials testing as any other car booster seat and meets and exceeds the requirements for the US FMVSS 213 regulation. Rated a "Best Bet" Booster by the Insurance Institute for Highway Safety (IIHS) 8 years in a row! So, if you were feeling a little uncertain about this product, there's no need to be! I remember I was at first, but after doing some research I learned how perfectly safe this product is, and we have used it many, many times! Keep reading to learn even more!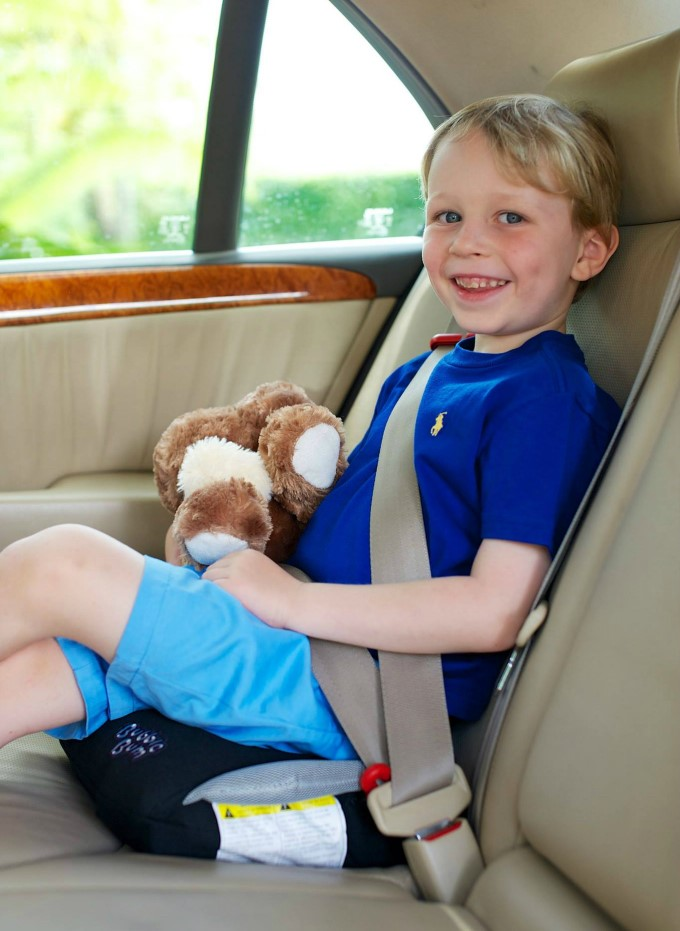 "BubbleBum is not inflatable in the same way as a beachball, it is actually more complicated than that. It is filled with memory foam technology, which provides structural integrity, and in the event of a crash stabilizes the flow of air within the inflatable chamber. Thanks in part to this memory foam, the BubbleBum has been crash tested and approved even when it is not inflated. That means that if the seat gets punctured in the event of a crash, it will still protect your child as you would expect a booster seat to. BubbleBum offers the crucial 'boost' provided by a true booster seat which is important because it provides height, which raises the child up, so that their legs fall comfortably downwards towards the floor. BubbleBum offers Comfort, and Convenience, without Compromise, keeping EVERY child safe on EVERY journey." – BubbleBum

Now that you have learned all about this awesome product, let's do a GIVEAWAY!
CLICK THAT LINK BELOW TO ENTER TO WIN THIS AMAZING SET!
HERE ARE THE RULES:
You must be 18+ years to enter and be SUBSCRIBED to my Blog. This Giveaway is open to the US only. There is only one winner in this giveaway. Each participant MUST have a valid email they check regularly, as this is how the winner will be contacted. The winner will receive TWO (. If you are the winner, I will notify and contact you through the email you provided. You will have 24 hours to respond to my email. If you do not claim your prize within 24 hours, I will select a new winner. There will not be any subsequent winners selected after that. You must enter the Giveaway through the Gleam link provided. I reserve the right to disqualify any entrant at any time, at my own discretion, without explanation. There is no cost to enter. This giveaway will run from March 1, 2019 and end on March 5, 2019 at 12AM.
NOTES: Please check your SPAM/OTHER folder to confirm your email for the 1st Entry!
kateschwanke x BubbleBum Giveaway!
* A BIG THANK YOU TO BubbleBum for teaming up with me for this Giveaway!
*SOME LINKS IN THIS POST ARE AFFILIATE LINKS. THANK YOU SO MUCH TO THOSE WHO SHOP WITH ME! I TRULY APPRECIATE IT.