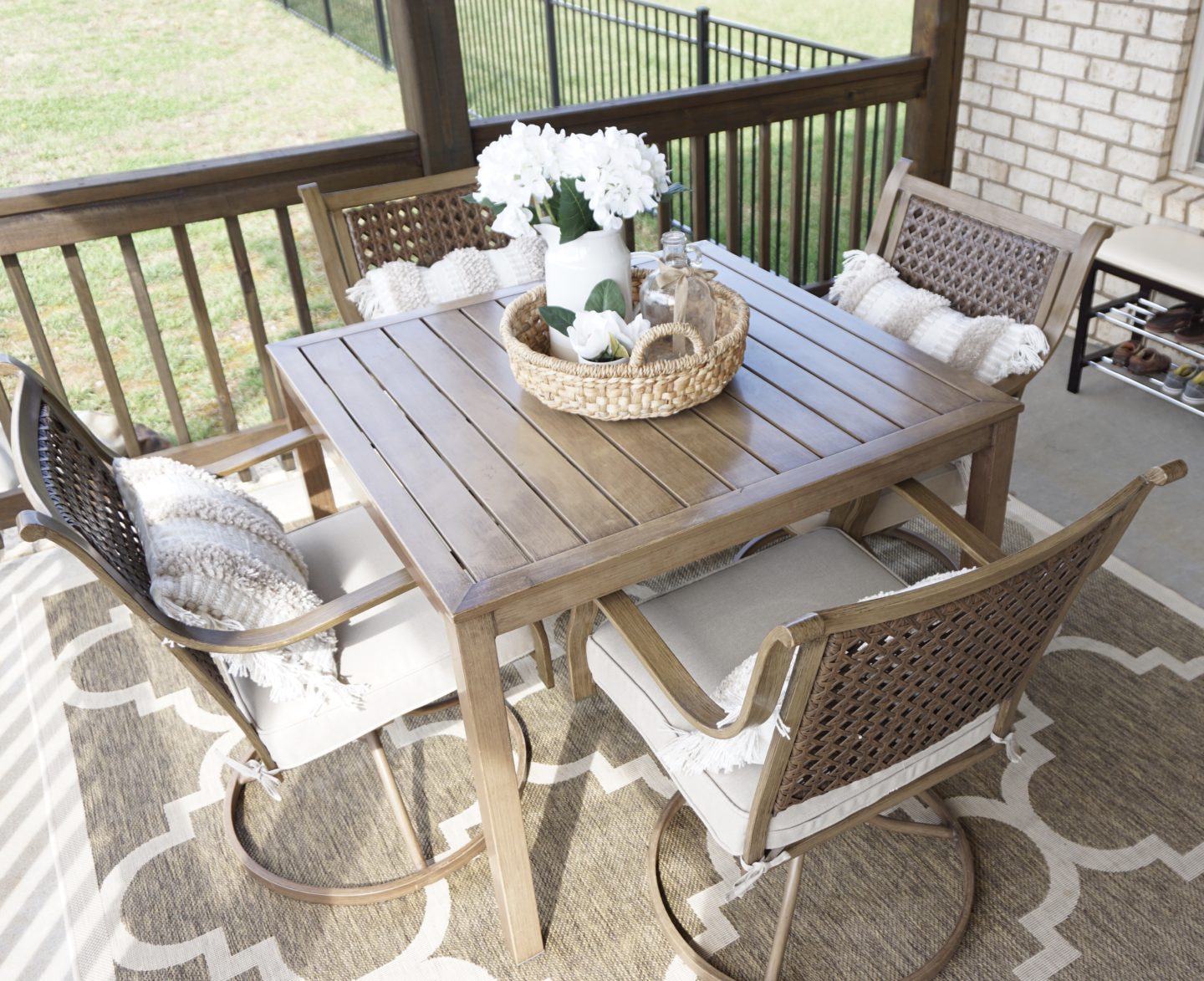 Some links contained in this Blog Post are Affiliate links. When you shop through these I earn a small portion of the sale. Thank you for your support!
Sometimes, it takes just a touch of something new to make something old shine again!
With Spring here, and Summer just around the corner, the Sun coming out and warming up the weather…we are ALL anxious to get outside to enjoy it!
Today, I will be showing you how I took my Patio from old and grungy to fresh and new with just a few simple changes!
Take a look below at how my patio looked before. It was only about 3 years old, but with the Tennessee wind, rain, and tornados we get, this entire set has taken a beating!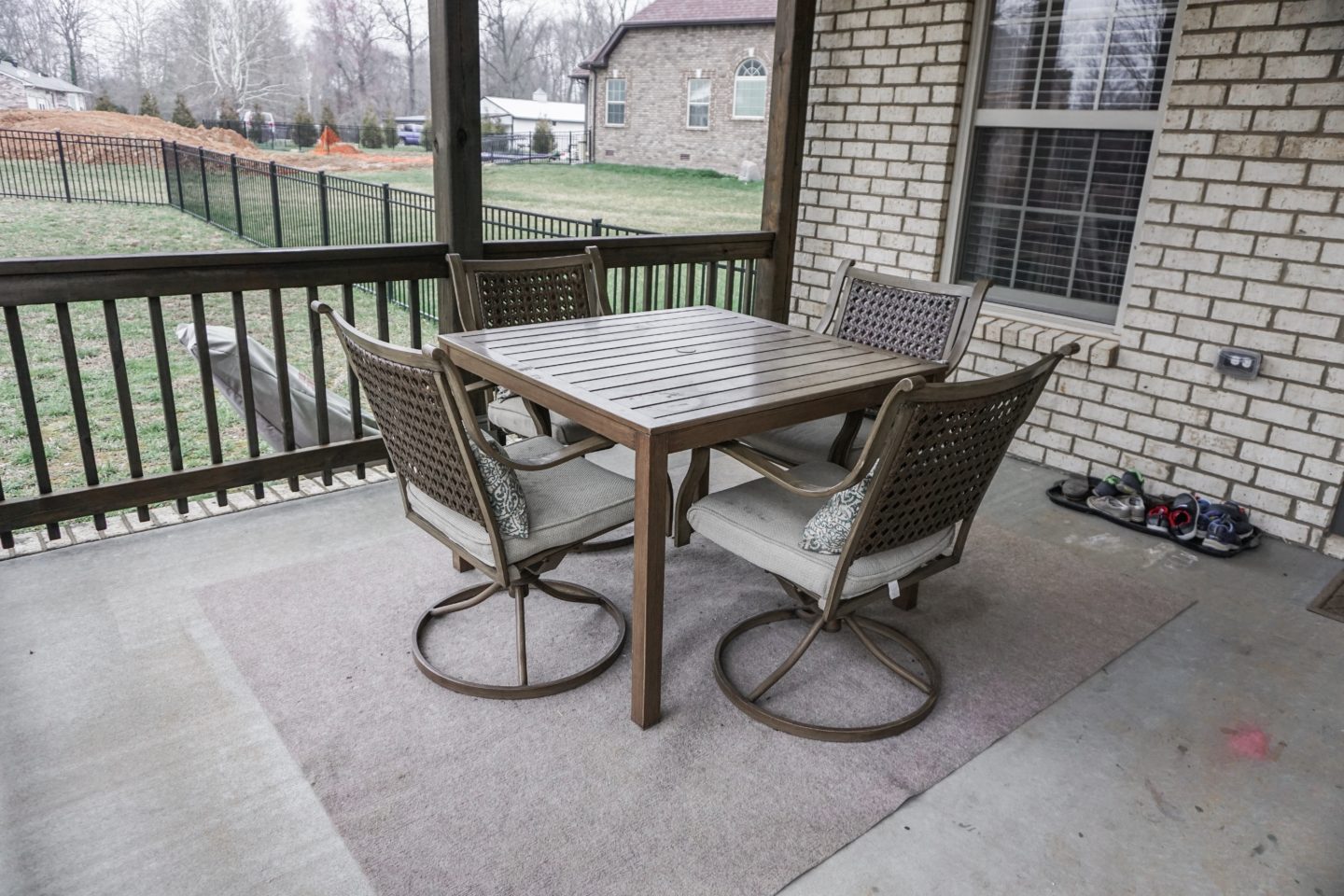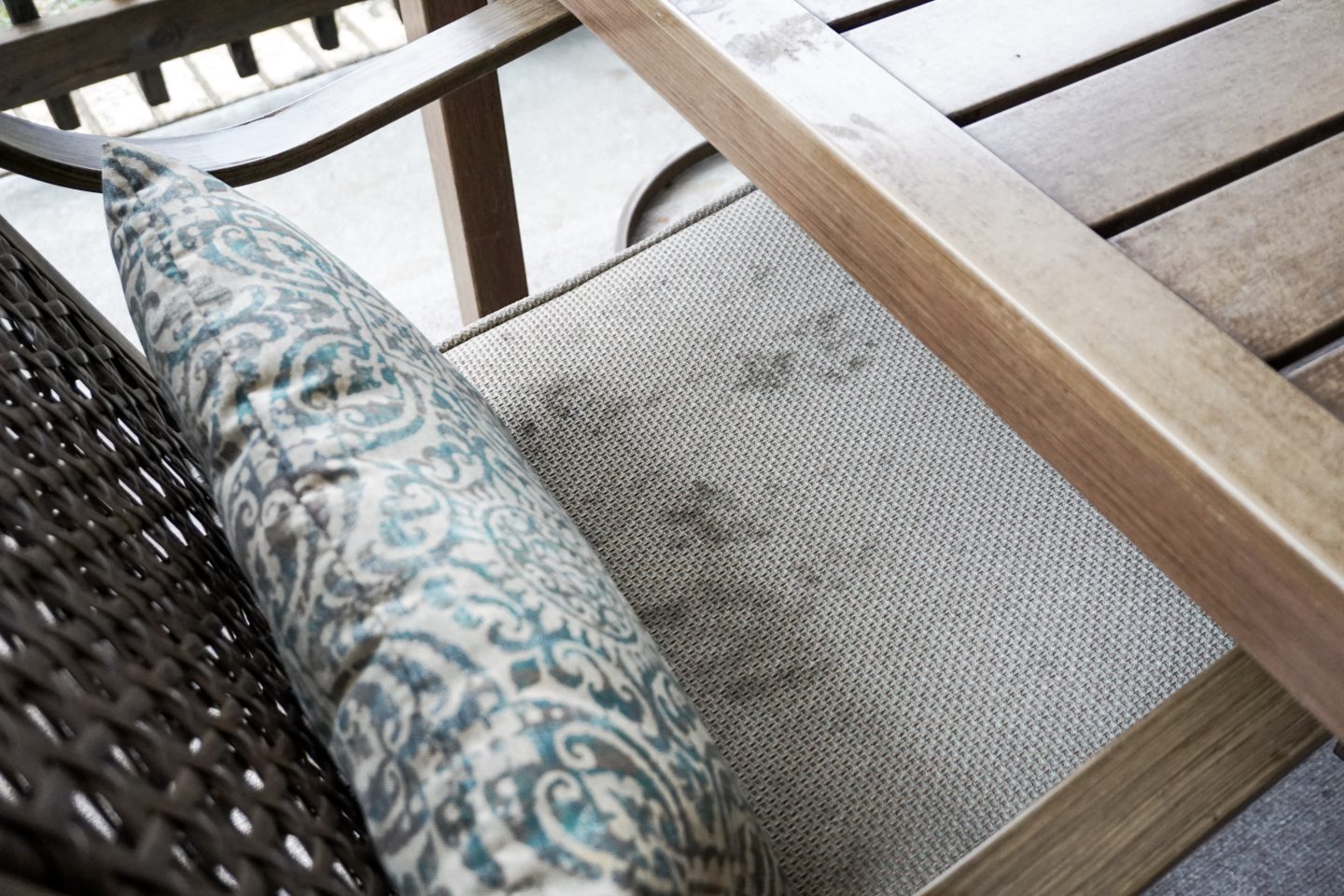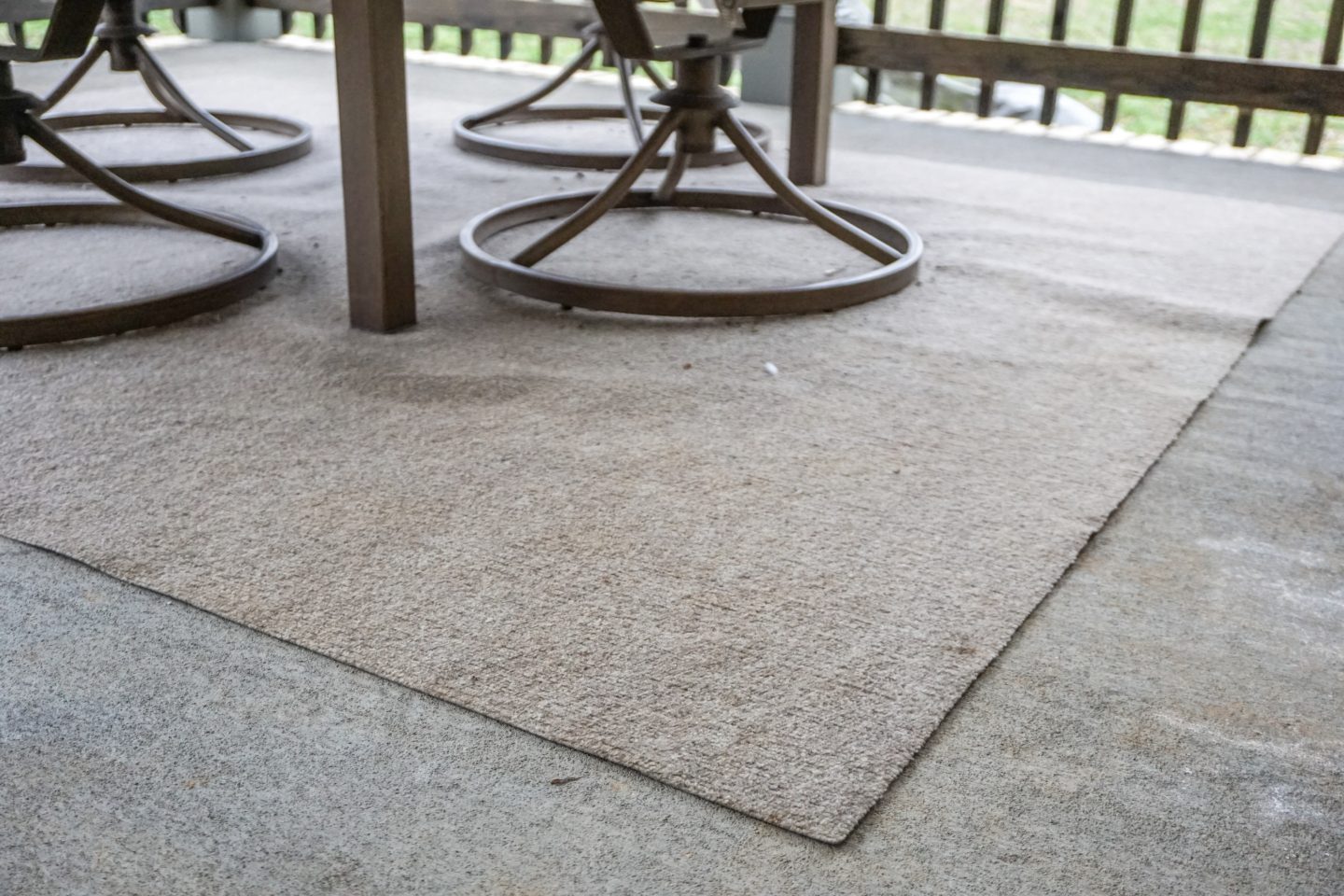 Let's face it: Patio Sets are really expensive! But you might not need to buy a whole new set if you want to update the look…
The cushions on my chairs had mildew stains that just wouldn't come out no matter what cleaner I tried, the lumbar pillows had seen better days, and the rug I bought from Target 3 years ago just wasn't hanging in there anymore. At this point I just thought to myself: obviously, I just need a whole new patio set! But not so fast. The table and chairs are still in good condition…why not save some money and just update this set with a new look?
Now, take a look below at all of the changes I made! It's like a completely different space, right?!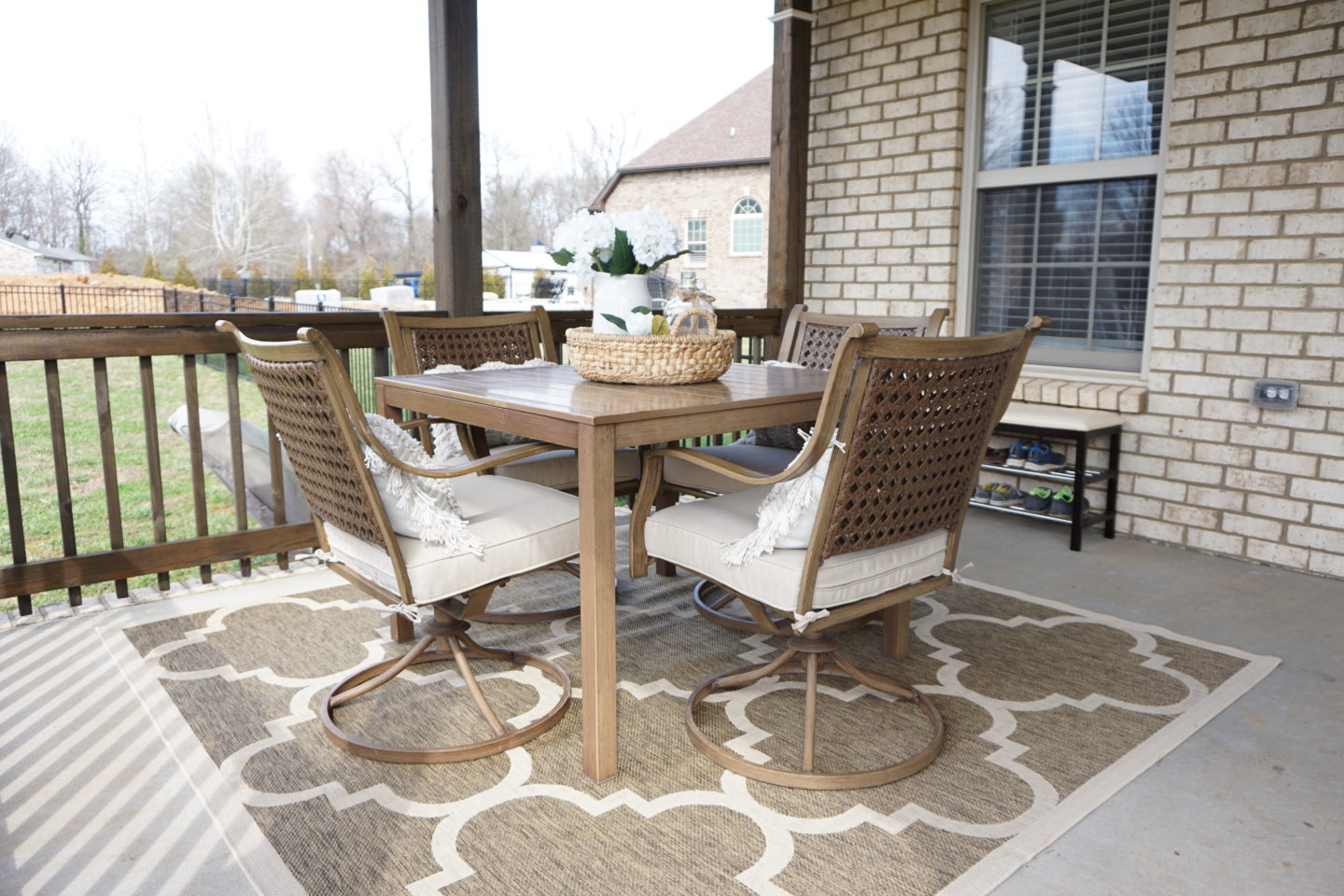 First things first!
The first thing I ordered to upgrade this set was some new cushions! I searched high and low for cushions that matched my must-haves:
Must have a removable cover for washing
Must be the right size
Must be the right color
The places I looked at for cushions included At Home, Walmart, Lowes, Home Depot, and Amazon.
The cushions I purchased on Amazon checked all the boxes and I have been super happy with them! These are the Sunjoy Seat Cushions in Tan. They feature a zipper back closure so you can remove and wash the cover, and they are a comfy 4″ foam cushion with tie backs.
I also purchased some new lumbar pillows! These are from the Garden section at Walmart and they are super cute. Besides being cute, they were only about $9 a piece! An insanely good price. I had to go to two different Walmarts to find them, but it was worth it. If you're hoping to find some like this, you will have to go to the store as they are not sold online.
Once I had all of my fabric-type pieces in place, I treated them all with a heavy coat of Scotchgard Heavy Duty Water Shield Protector and it worked like a charm to keep the rain off! I even applied it to the basket and flowers in the photo down below.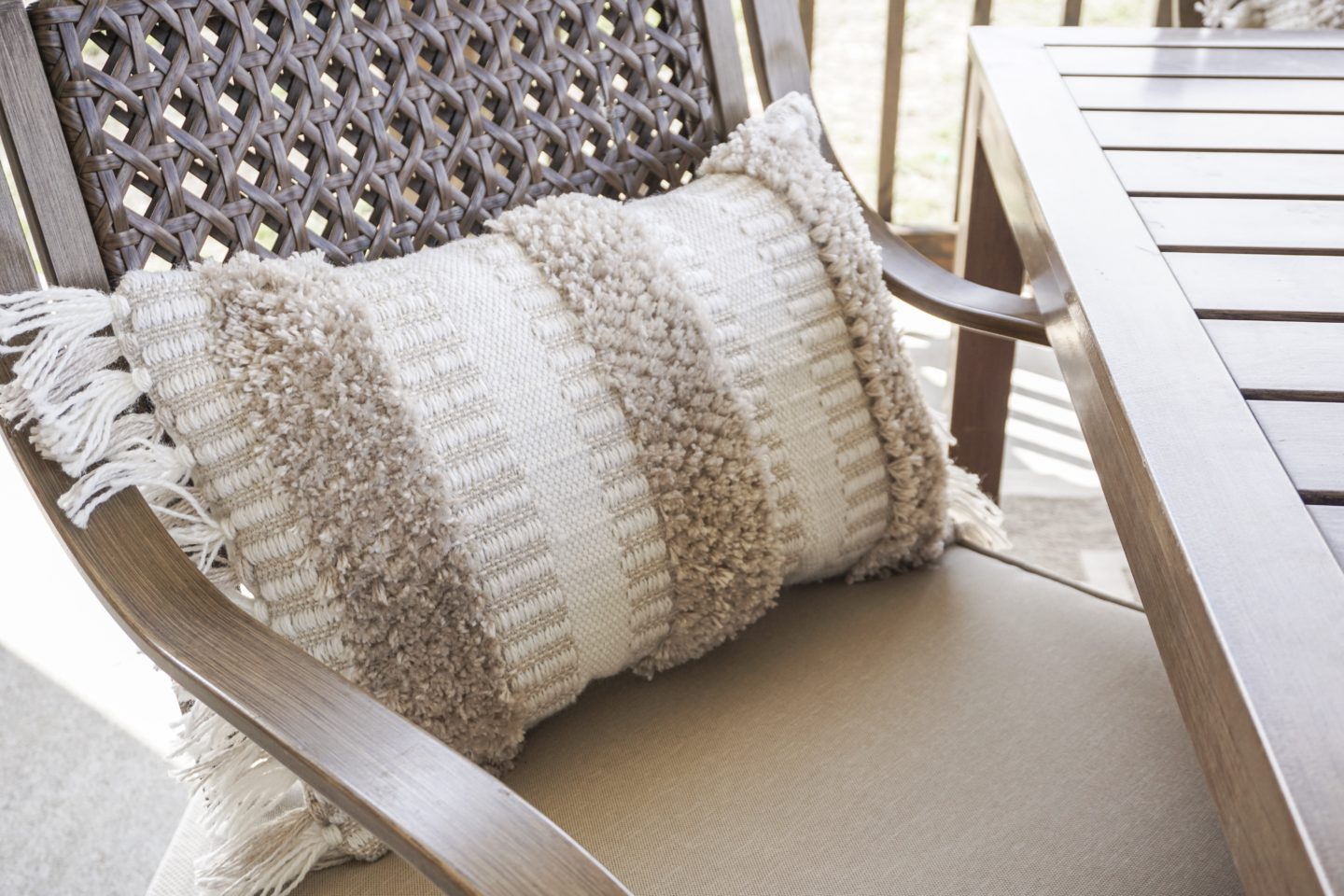 My next upgrade was my rug! I found this beautiful outdoor rug on Wayfair. My requirements for finding my perfect outdoor rug made it difficult to track one down. The rug had to be at least a 7′ x 7′ SQUARE rug, it had to be able to withstand the elements, and it had to be the right colors. There are too many rugs out there that claim to be "indoor-outdoor", but I did my research and found this one and could not be happier! It is perfect. Even when it rains it dries so fast!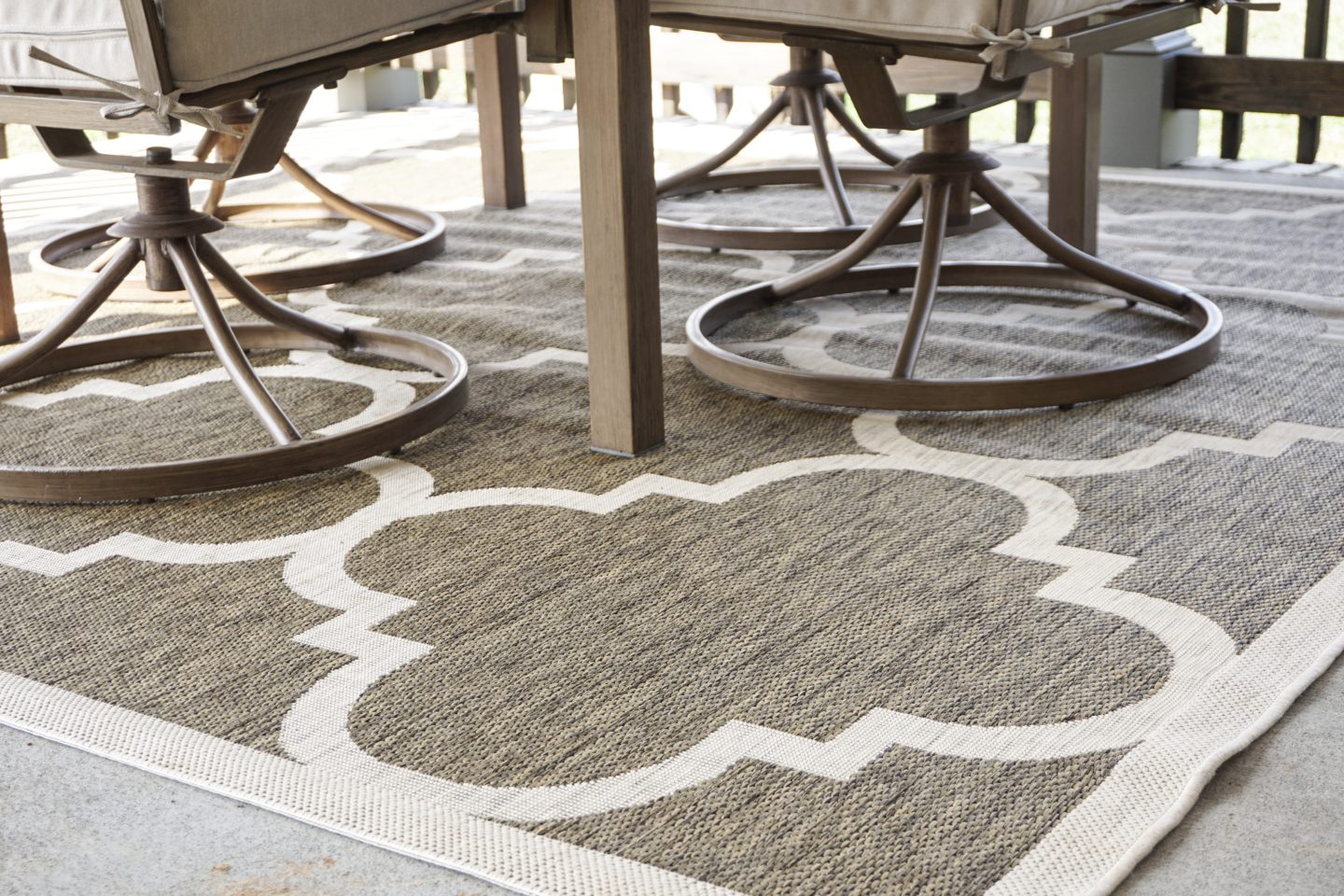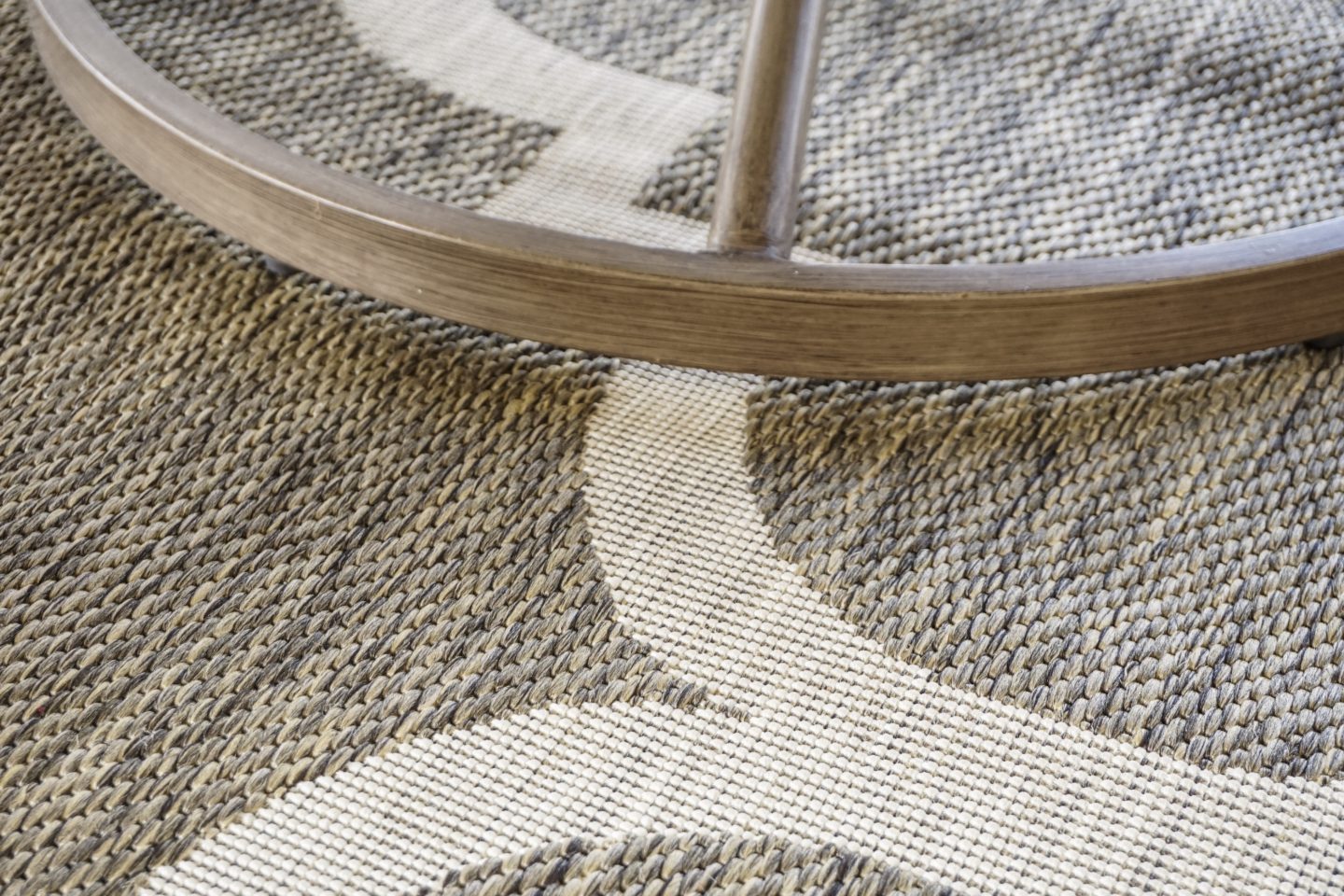 My last upgrade was adding in a centerpiece for my table, which in my opinion, was the cherry on top of the cake! It really finished off this space nicely and added so much warmth. I found the basket and most of its contents at Target!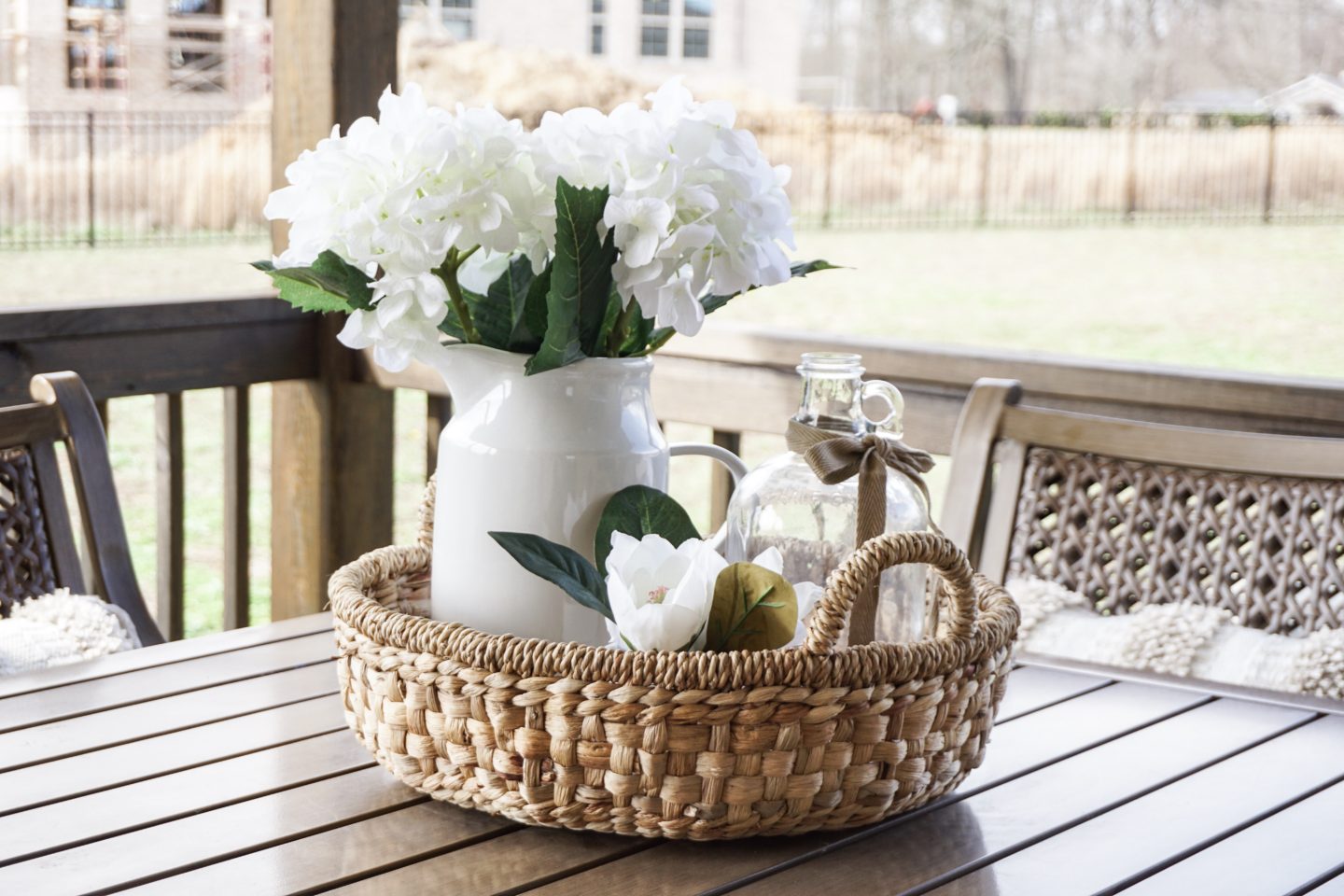 By updating just a few elements of this outdoor space, I was able to save a ton of money by not purchasing a new set! Not everything needs to be replaced just because a few things aren't perfect.
I hope you enjoyed this Blog Post! Leave a comment if you've been inspired to change up your patio decor too!