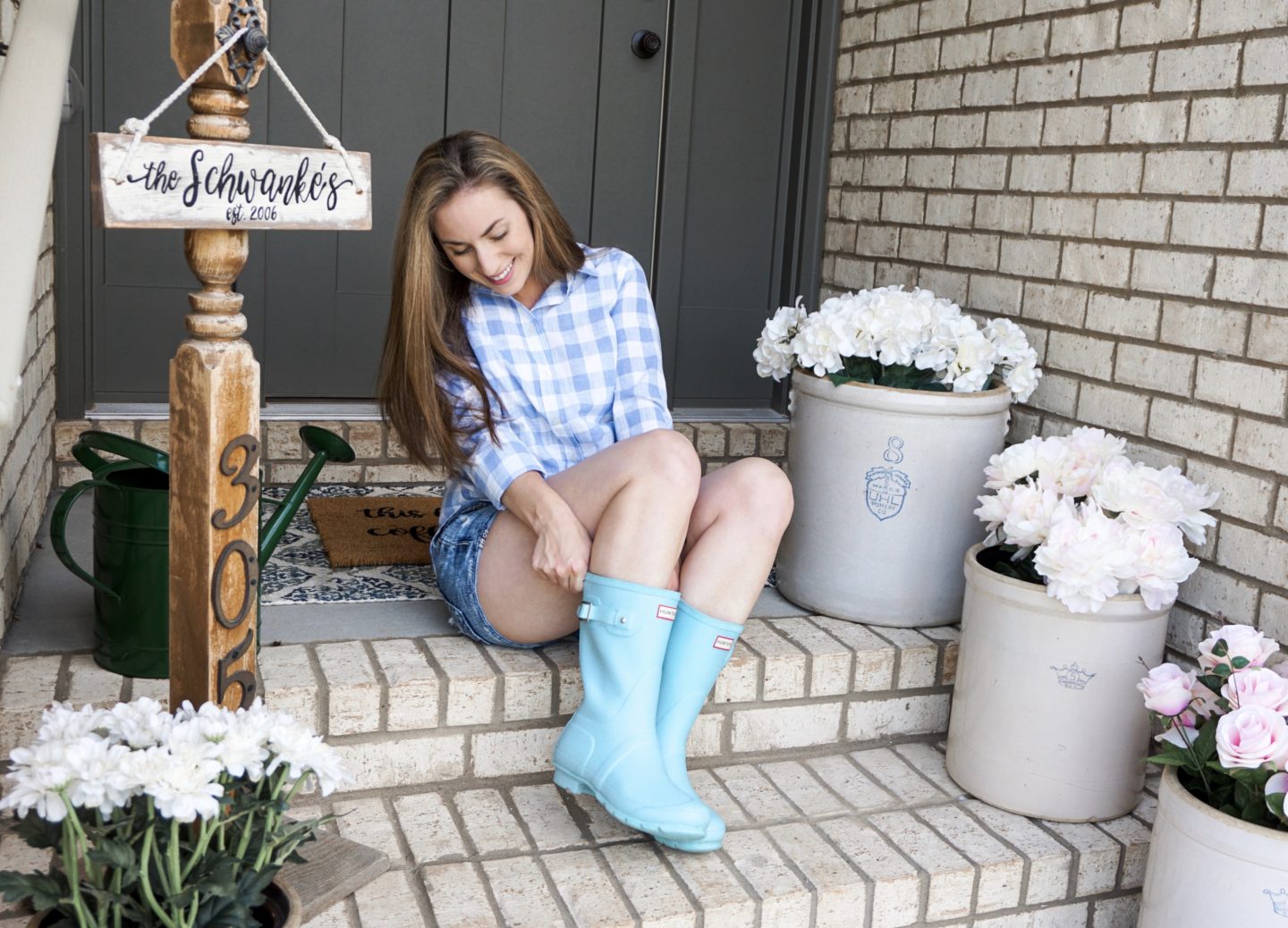 Do you have a pair of Wellies in desperate need of a cleaning, but nothing you try is doing the job? You've come to the right place! In today's Blog post I will be showing you How To Clean Hunter Boots and Make Them Look NEW Again!
This post contains Amazon Affiliate Links to my Amazon Shop. When you shop through these links I earn a small percentage of the sale. Thank you for your support!
When an eBay Fashion Find is a Diamond in the Rough…
So, there I was: Scrolling through eBay when I found the exact pair of Hunter Boots I wanted at a fraction of the price! They are in that gorgeous light Tiffany Blue (Pale Mint) color everyone loves (especially me…have you seen my house?!)
I was searching high and low for a pair of Wellies that were short boots (I'm 5'2″ and can't wear tall boots, sadly), aqua, and in either new or like new condition. I also prefer the matte look over the glossy look, so these boots checked all the must-haves on my list!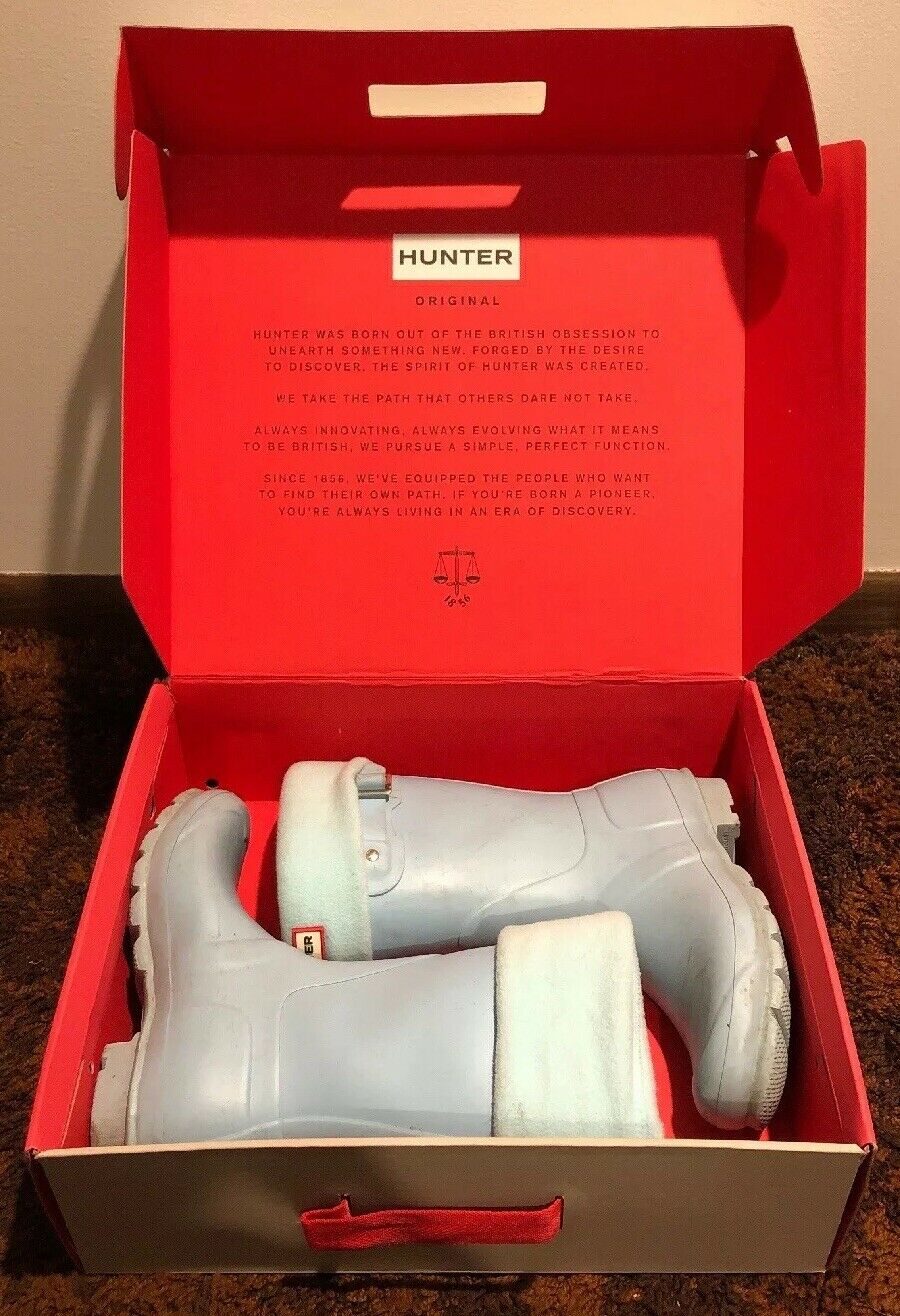 The only problem was, this pair of Hunter Boots was extremely dirty on the outside (but in otherwise excellent condition), and I have a feeling that scared off a lot of potential buyers! But not me. Not me because I know I have a secret weapon that can get off almost any mark on any surface: my Mr. Clean Magic Eraser sponges! So, I sent in my Best Offer, it was accepted, and a few days later I had my very dirty Hunter Boots woot-woot!
If you've never heard of the Mr.Clean Magic erasers, then you are seriously missing out!! The Mr. Clean Magic Erasers are my go-to for cleaning off sharpie marks off of just about anything, takes crayon off like it's nothing, takes dirt and grime off of tons of surfaces where other cleaning products would totally fail.
And then a lightbulb turned on!
I actually didn't even think to write up this Blog Post until after I had already completely cleaned the first boot (face-palm), but then I realized that is a great way for you guys to see what a difference the Magic Eraser made!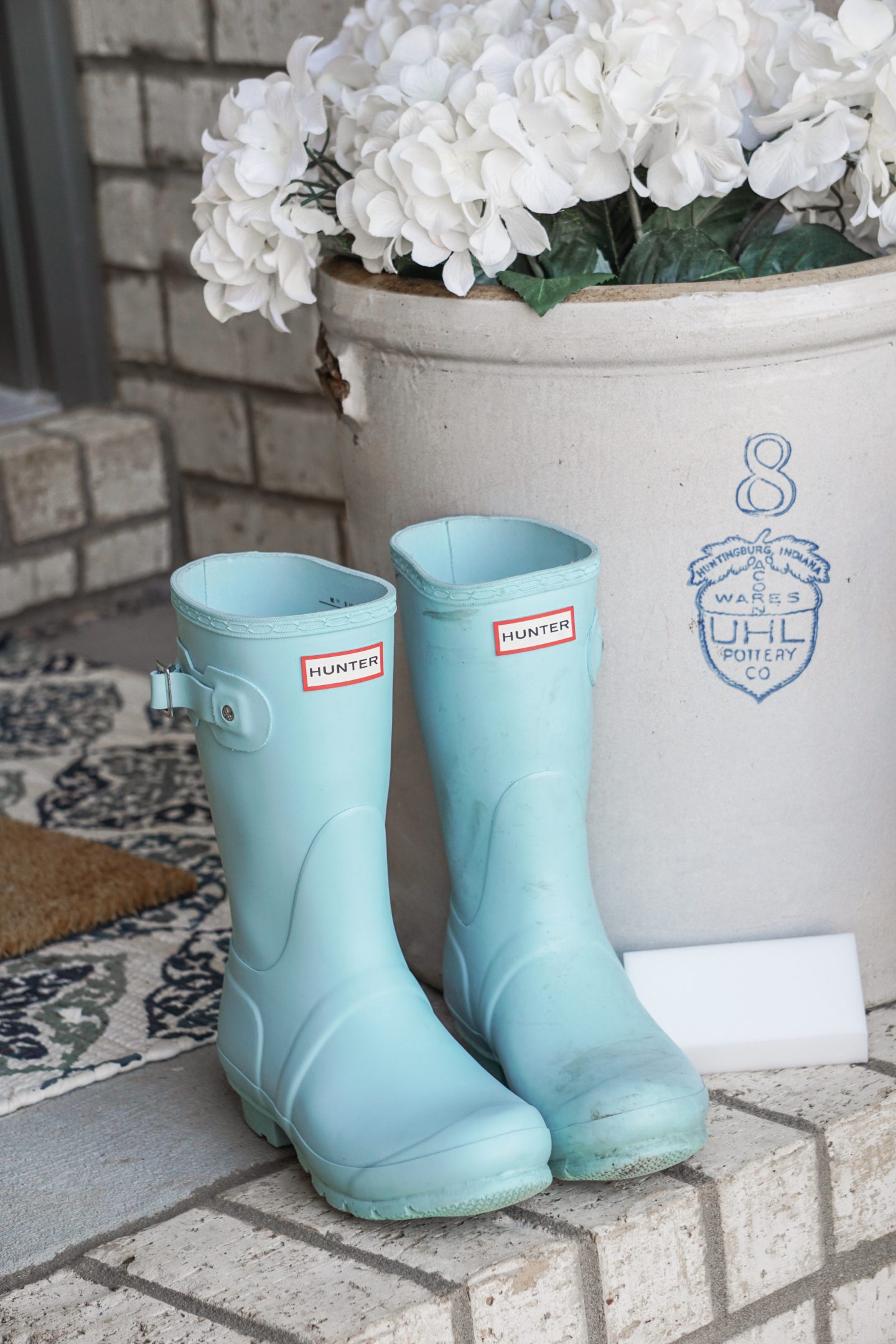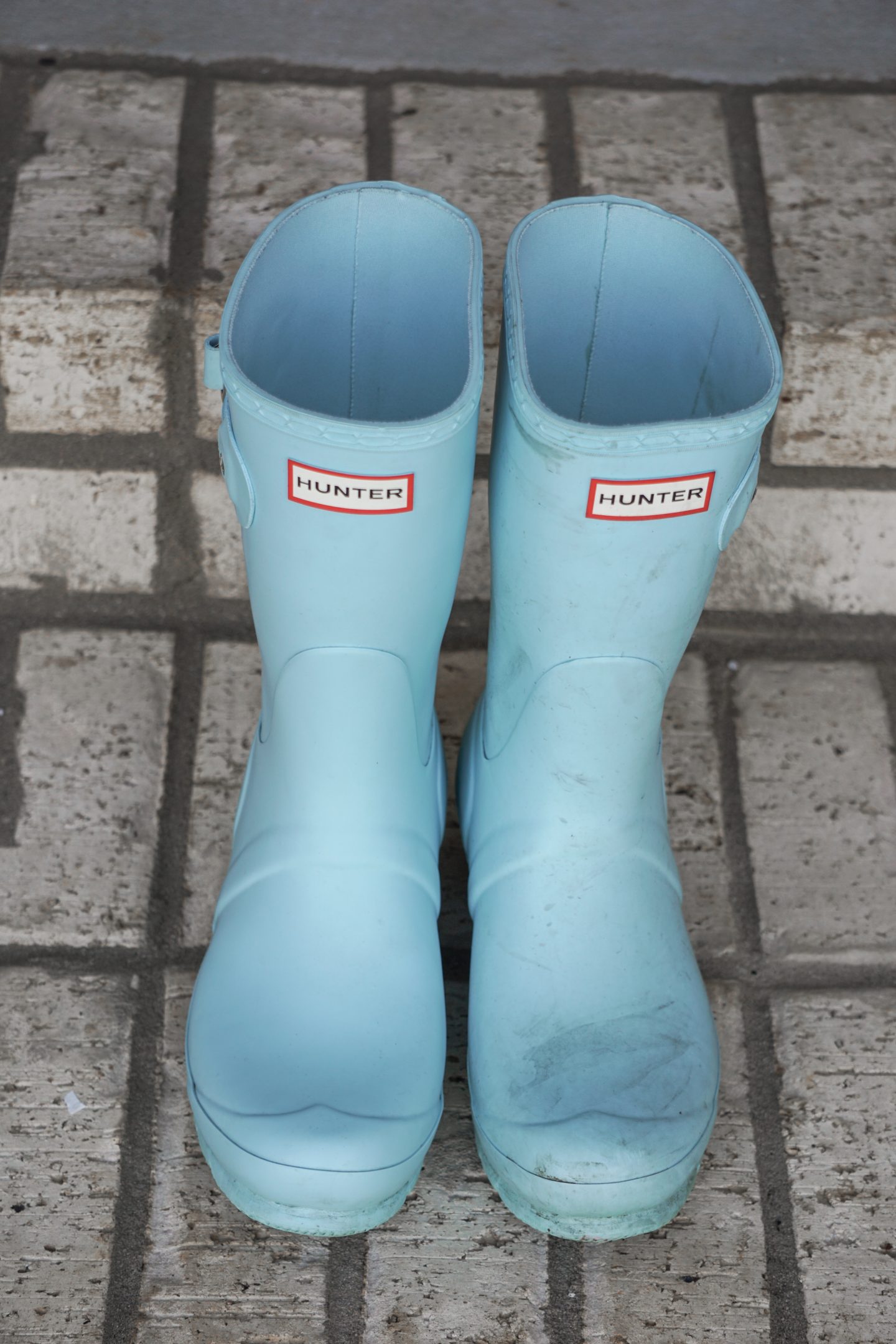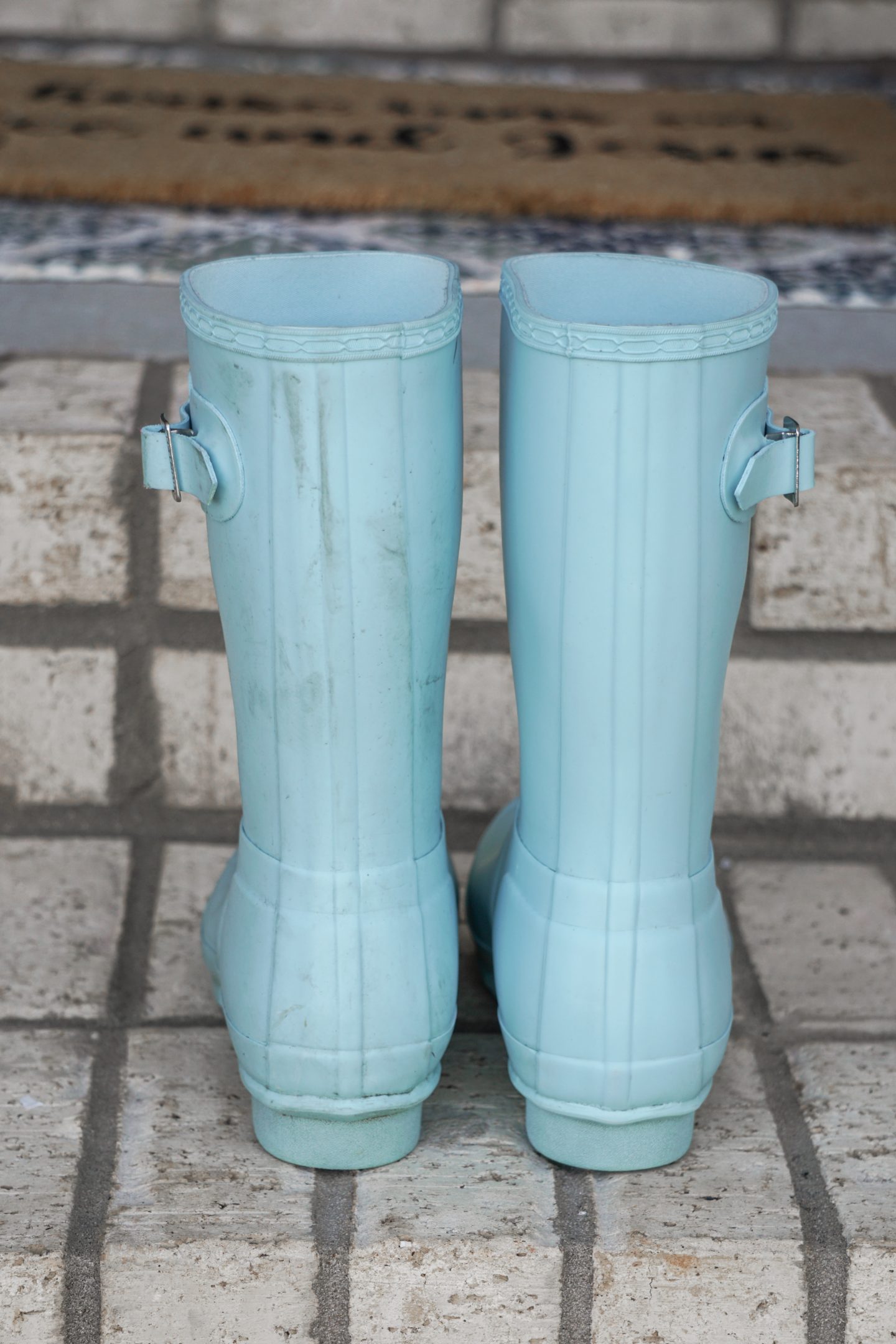 I'm sure some of you are asking yourselves "Isn't that just dirt? Wouldn't a rag and some soap take it off?" Nope. I tried that first! The only thing that was foolproof was the Magic Eraser. Even the Magic Eraser took some elbow grease, but in the end, the results were amazing! I'm not sure what all was on these boots, but it sure was stubborn.
Want to see the cleaning process I used on these boots? Check out the 3-minute cleaning video below!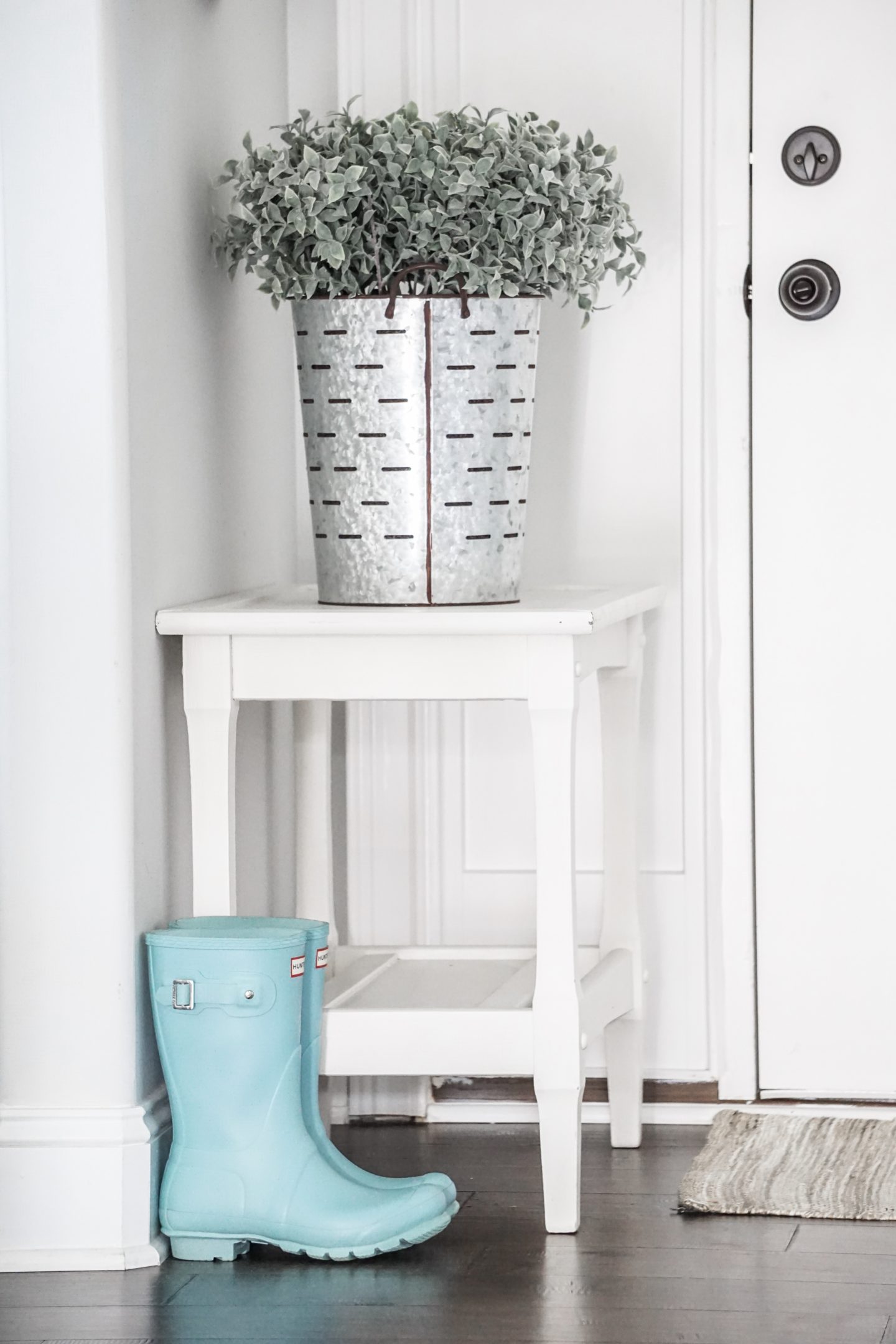 I am so pleased with how beautifully my new-to-me boots turned out! Sometimes, all it takes is the right products and a little patience to bring something that was dull and dirty back to life! Overall, this was a pretty easy transformation and the results are amazing. I couldn't be happier with my $55 eBay purchase! Now I can use these as decor AND for wearing in the rain.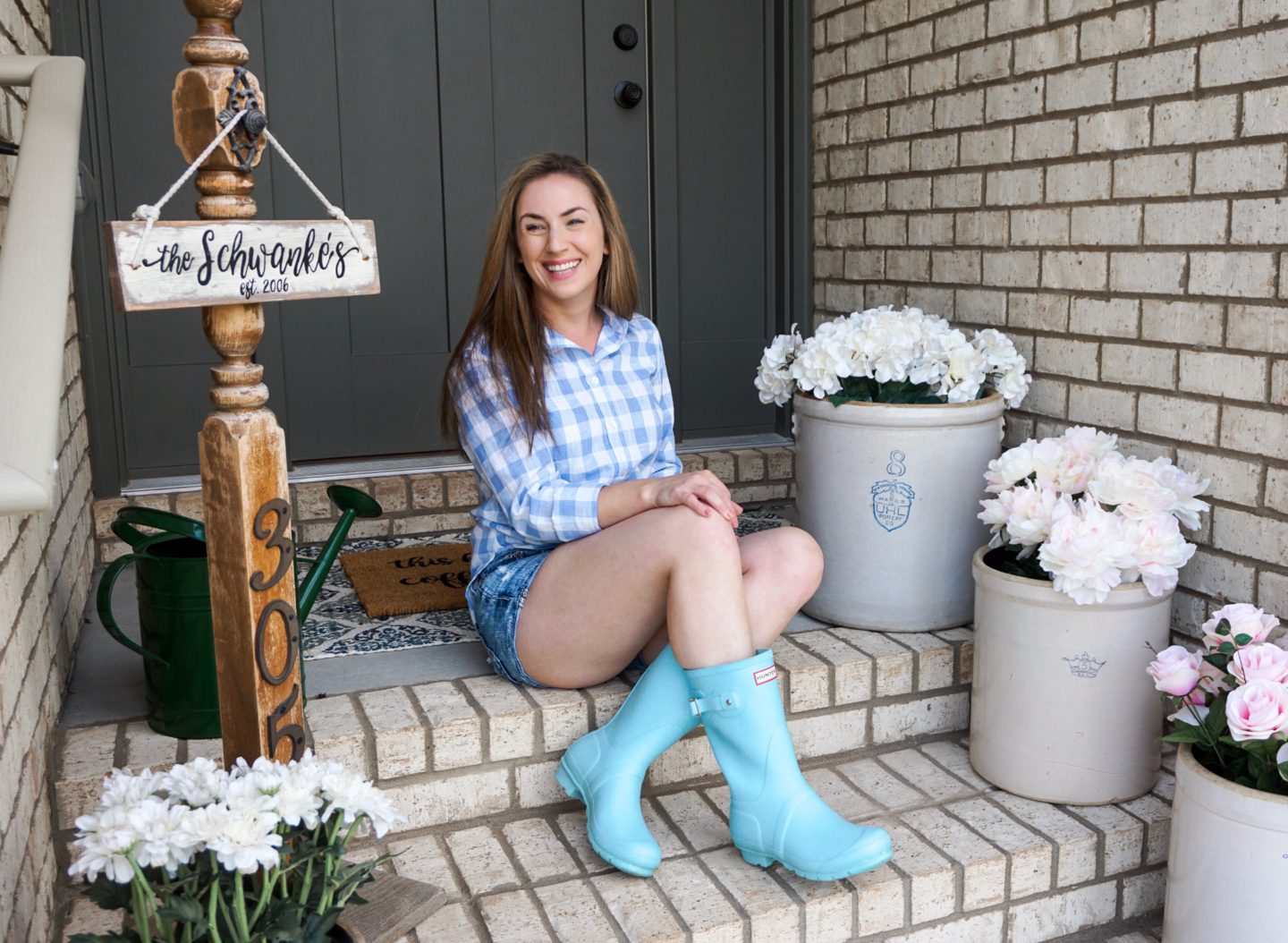 I hope you found this Blog post helpful and useful! Now you know exactly How To Clean Hunter Boots and Make Them Look NEW Again!