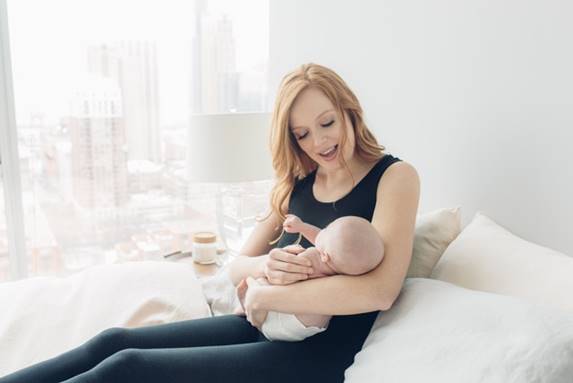 This Post is Sponsored by Larken.
When I first heard about the Larken X All-In-One Nursing and Hands-Free Pump Bra, I knew I had to share it with you guys! And what better way to do that than also doing a GIVEAWAY for one?! Read below to learn all about this awesome new bra and how to enter this Giveaway!
What intrigued me about the new Larken X bra is that it is an all-in-one!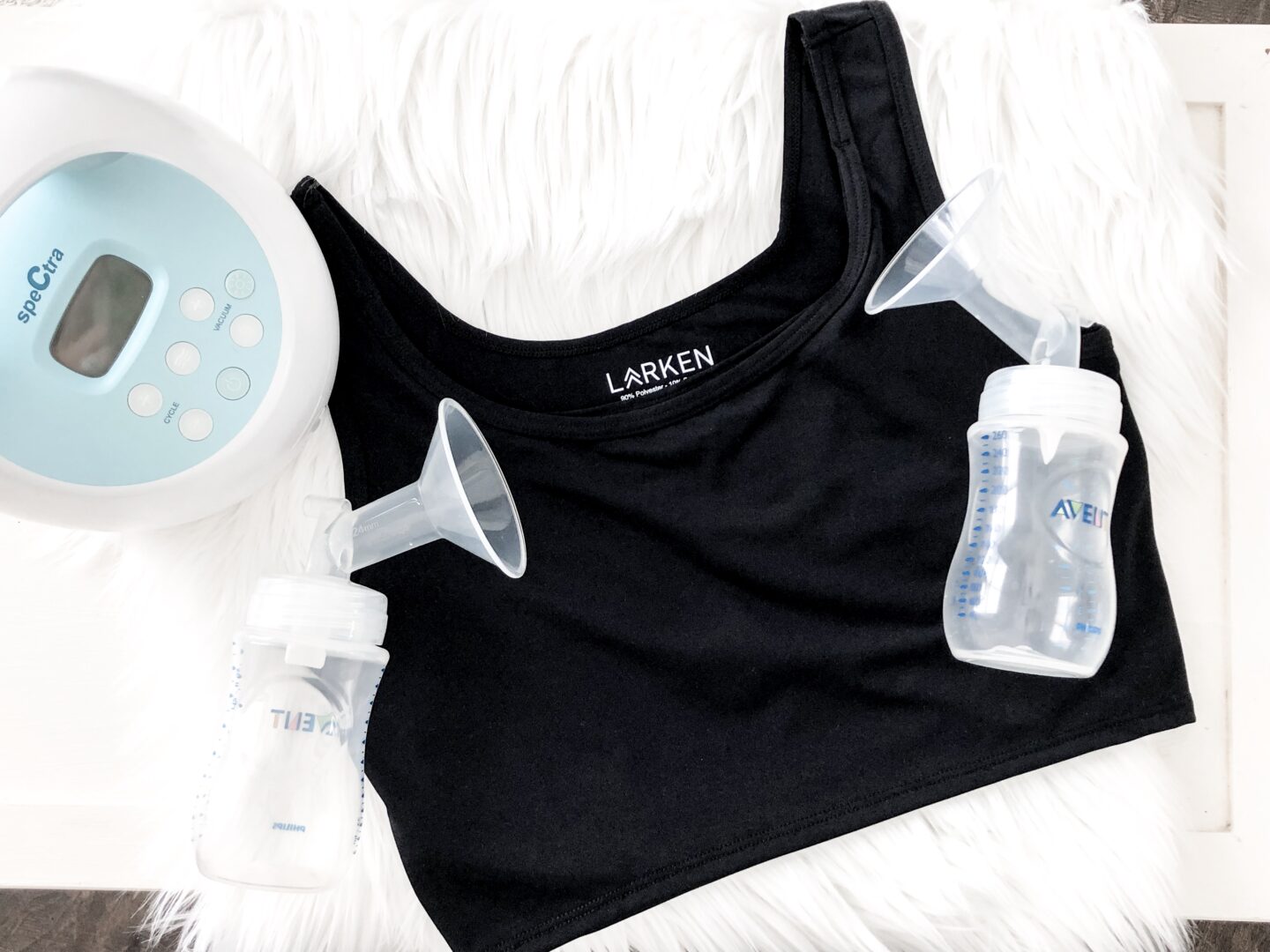 When I was nursing my kids, I struggled to find a good, comfortable nursing bra to wear around the house…but besides that, if I wanted to pump I would literally have to remove my whole bra and put on my pumping bra. What a pain! Nursing and pumping for a baby shouldn't be stressful, so when I heard about the new Larken X All-In-One Nursing and Hands Free Pump Bra, I had to try it out for myself and I can't wait to share it with you guys!
"You're always multi-tasking. Your clothes should too." – Larken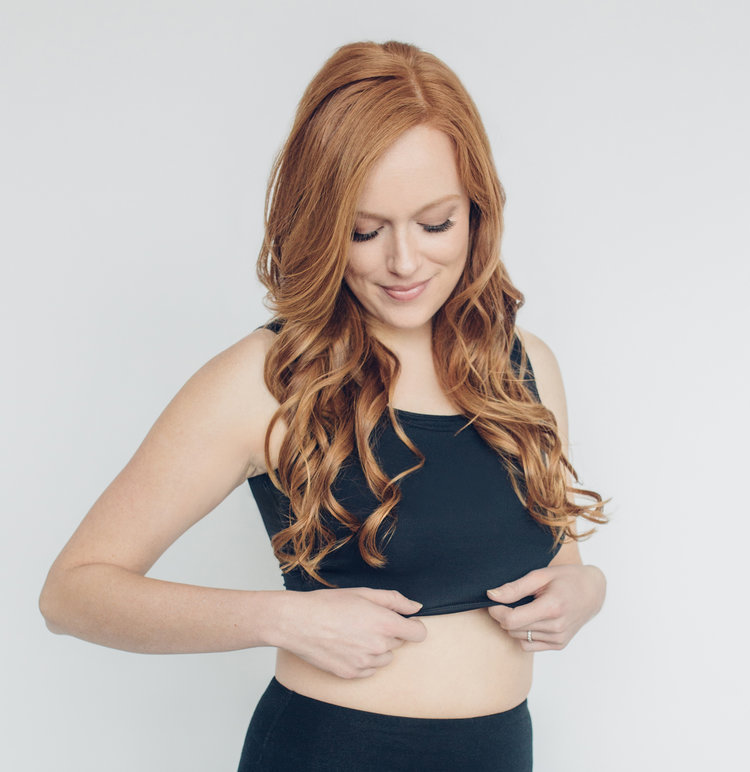 The Larken X is a double layer, lightweight nursing bra that doubles as a pumping bra! The material is soft, smooth and easy to maneuver whether you need to breastfeed or pump for baby. As moms, we are always multitasking, so why shouldn't our nursing bras do that too?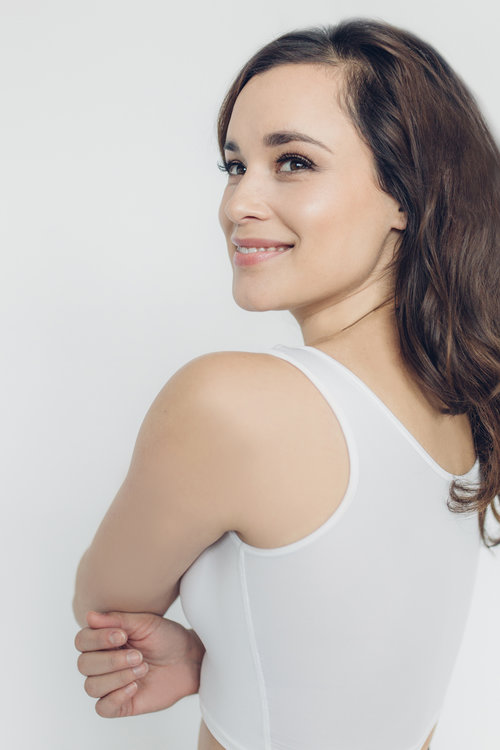 The fit on this bra, I can say, fits more like a tank top/crop top, which I love! It's more modest than most nursing bras, but also super comfortable and practical. The Larken X has 5 Star ratings from customers, and it was also recently selected by New York Magazine and Lactation Consultants as a "best pumping bra" and has been featured in Times Square! It's definitely become one of the Mommy Products I will recommend to new moms!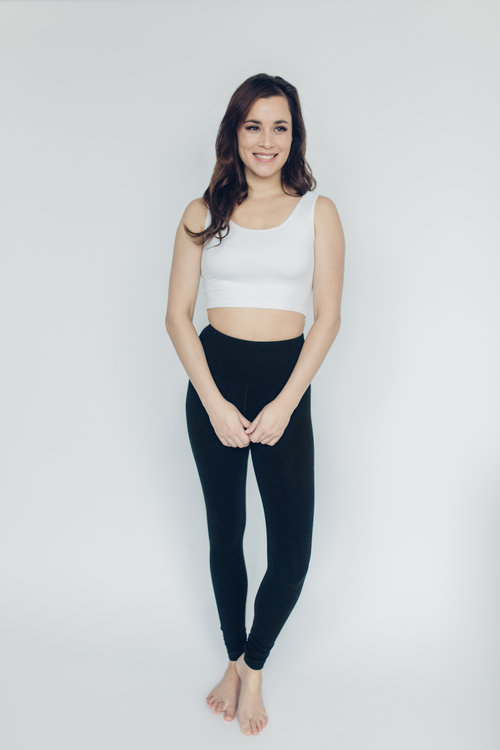 If you are a visual person, like I am, then these next few photos should help you see exactly what makes this bra unique and super functional. See below for how to use the Larken X whether you're pumping or nursing!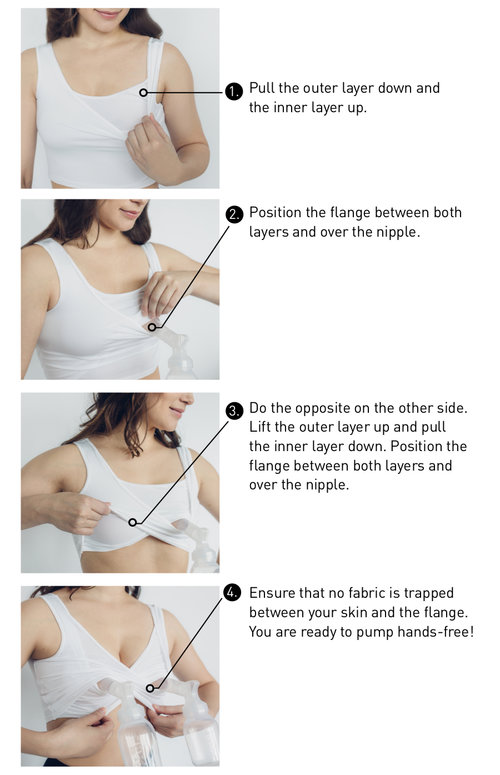 Super easy, right? No annoying tags, zippers, clasps or snaps to deal with. I wish I had had one of these when I was still breastfeeding and pumping! I may have missed out, but you can WIN one right here!
Larken and I have teamed up to give away one Larken X Hands-Free Nursing and Pump Bra to one lucky winner. Please view the Rules below and enter through the Gleam link provided. Best of luck, friends!
ENTER TO WIN A LARKEN X – A $48 value!
Giveaway ends September 13th.
kateschwanke x Larken Giveaway!

OFFICIAL RULES: You must be 18+ years to enter and be SUBSCRIBED to my Blog to enter. This Giveaway is open to the US ONLY. There is only one winner in this giveaway. Each participant MUST have a valid email they ONE (1) Larken X Bra in the size and color of their choice. If you are the winner, I will notify and contact you through the email you provided. You will have 24 hours to respond to my email. If you do not claim your prize within 24 hours, I will select a new winner. There will not be any subsequent winners selected after that. You must enter the Giveaway through the Gleam link provided. I reserve the right to disqualify any entrant at any time, at my own discretion, without explanation. There is no cost to enter.