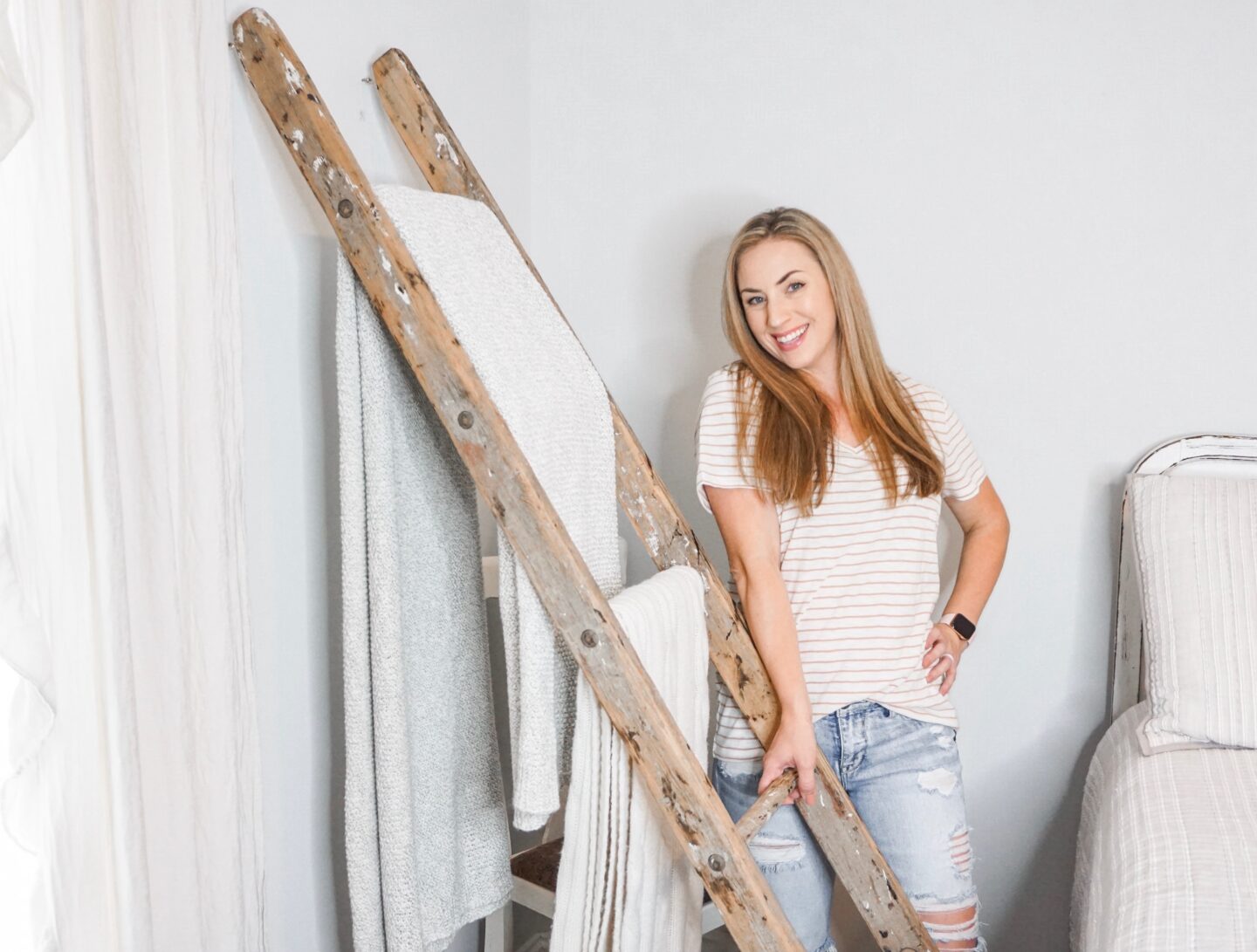 Hi everyone! Welcome back to my Blog for another How To/DIY project! Many of us just LOVE blanket ladders. We love them so much, we may have one or two leaning up against our walls around the house, with beautifully hung cozy blankets. Let me ask you a question: Do you have pets or kids? If your answer is YES, let me ask you another question: Are your ladders anchored to a wall? If your answer is NO, my friend, please read this Blogpost! I am going to share with you How To Anchor a Decorative Blanket Ladder to a Wall so that your ladders never come tumbling down!
This post contains Amazon Affiliate Links to my Amazon Shop. When you shop through these links I earn a small percentage of the sale. Thank you for your support!
A Childproof and Pet-proof Decorative Ladder
It seems like common sense, right? If I have something tall, like a ladder, that is just leaning up against a wall and there's nothing keeping it from sliding on the floor or getting bumped…who's to say that it won't come crashing down? I'm saying from personal experience, it CAN HAPPEN. And I am sharing this How-To with you to help you keep it from happening to you too. Read on to see how you can prevent any accidents with your ladder!
Before we get into the written steps, if you prefer a video format for How To's, please check out my video for How To: Anchor a Blanket Ladder to a Wall | Secure Your Decorative Ladder DIY below!
This project is a super-easy way to make your home safer and keep it looking gorgeous!
Here's what you will need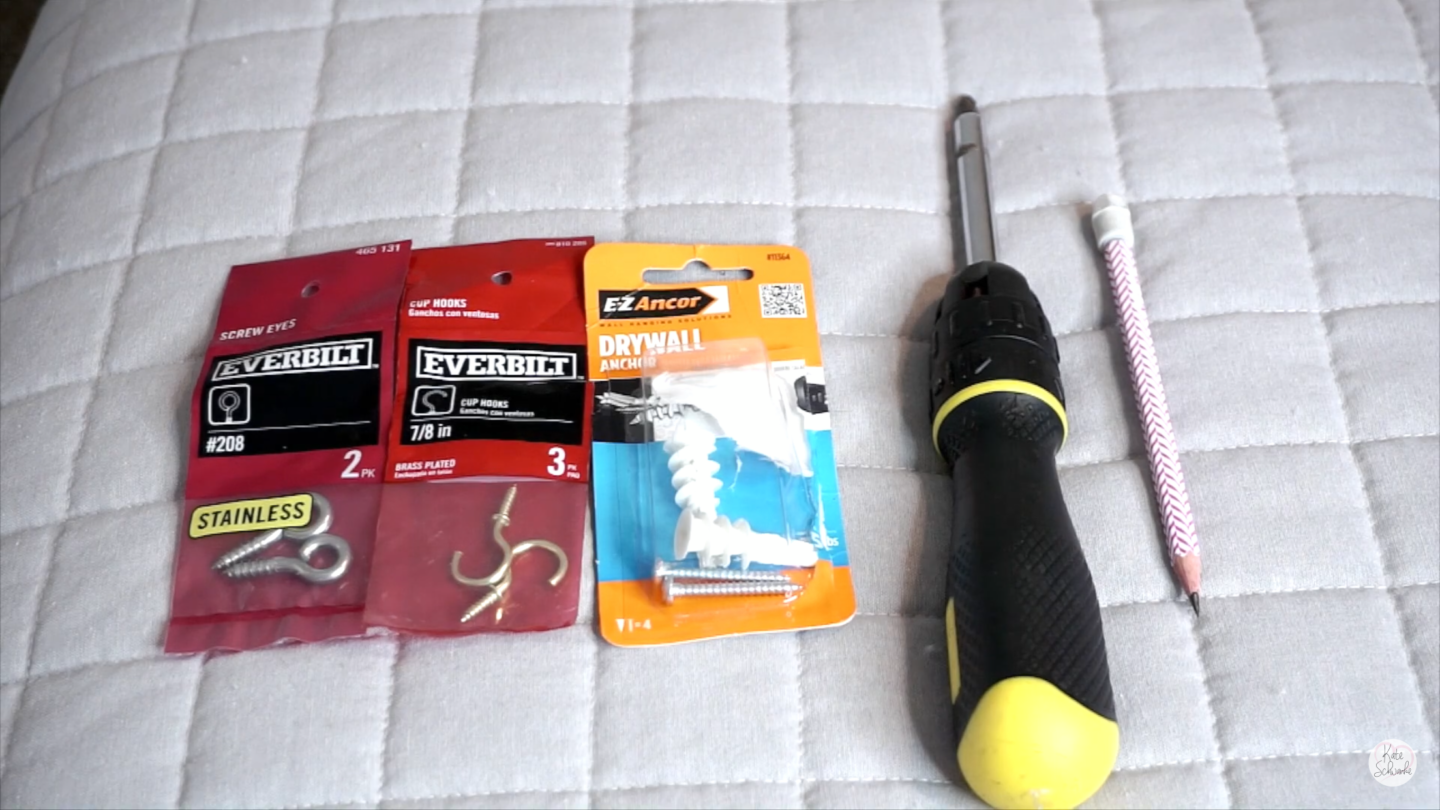 The Steps
1. Your first step in this process is to take all of the decor off of your ladder and then lay your ladder on the ground face down. Next, grab your cup hooks and screw them into the top/back of both sides of the ladder. You may want to grab some pliers to help screw in the cup hooks all the way since we want them to be flush with the wood on the ladder. Make sure that your cup hooks are pointing downwards.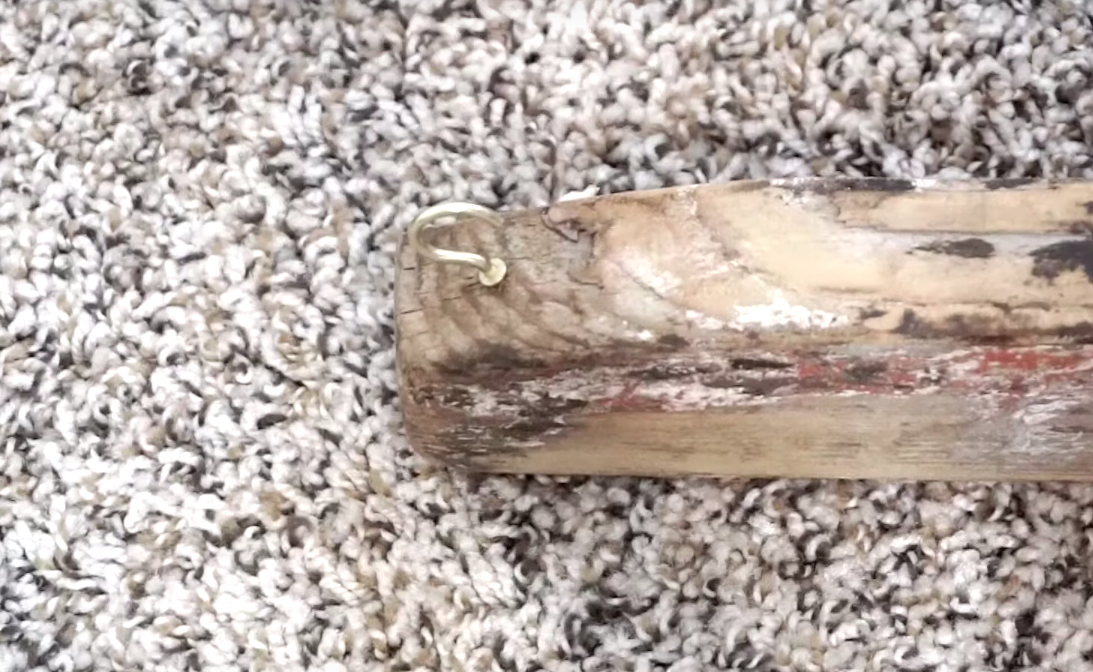 2. Measure your ladder where the hooks are and make the marks on the wall where your screw eyes will go.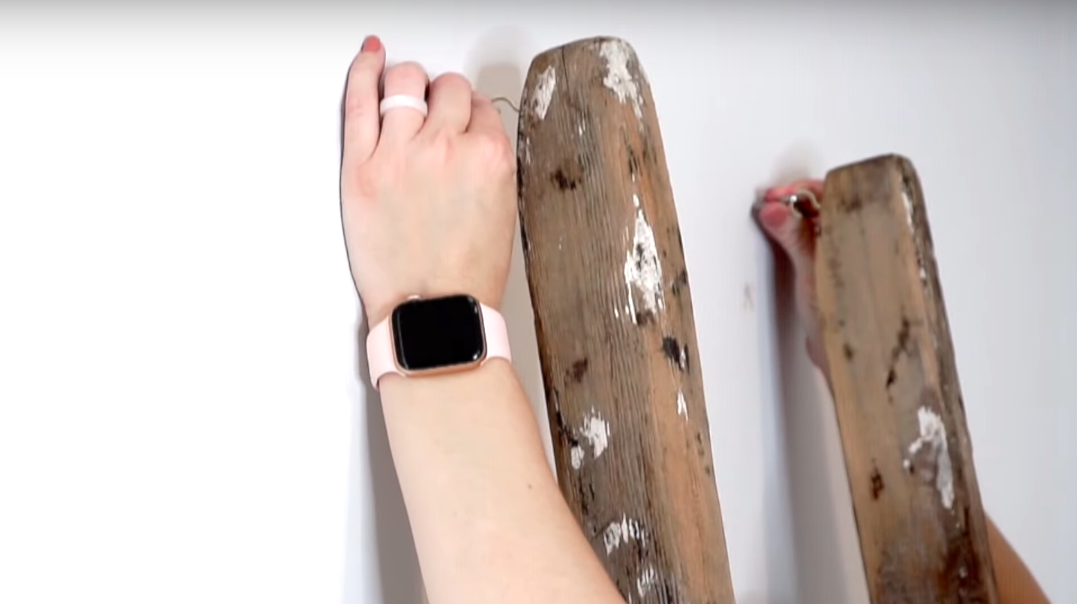 3. Take your rubber mallet and tap your Anchors into the wall, then screw them in the rest of the way with a screwdriver.
4. Grab your screw eyes and screw them into the anchors with the pliers, making sure they are into the wall as far as they can go. Make sure they are facing sideways.
5. Hang the hooks on the back of your ladder onto the screw eyes.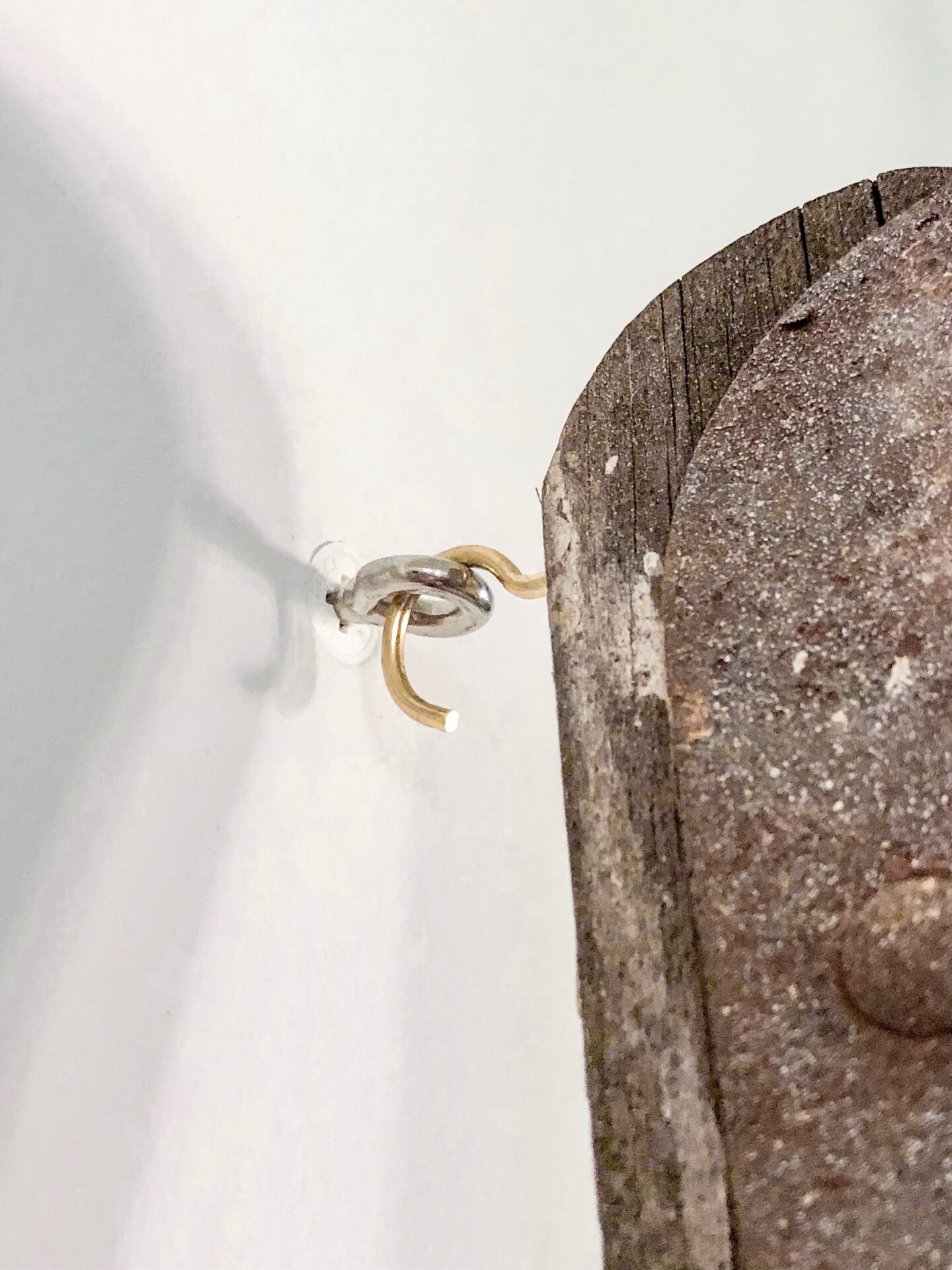 Last step! Tighten the cup hooks around the screw eyes.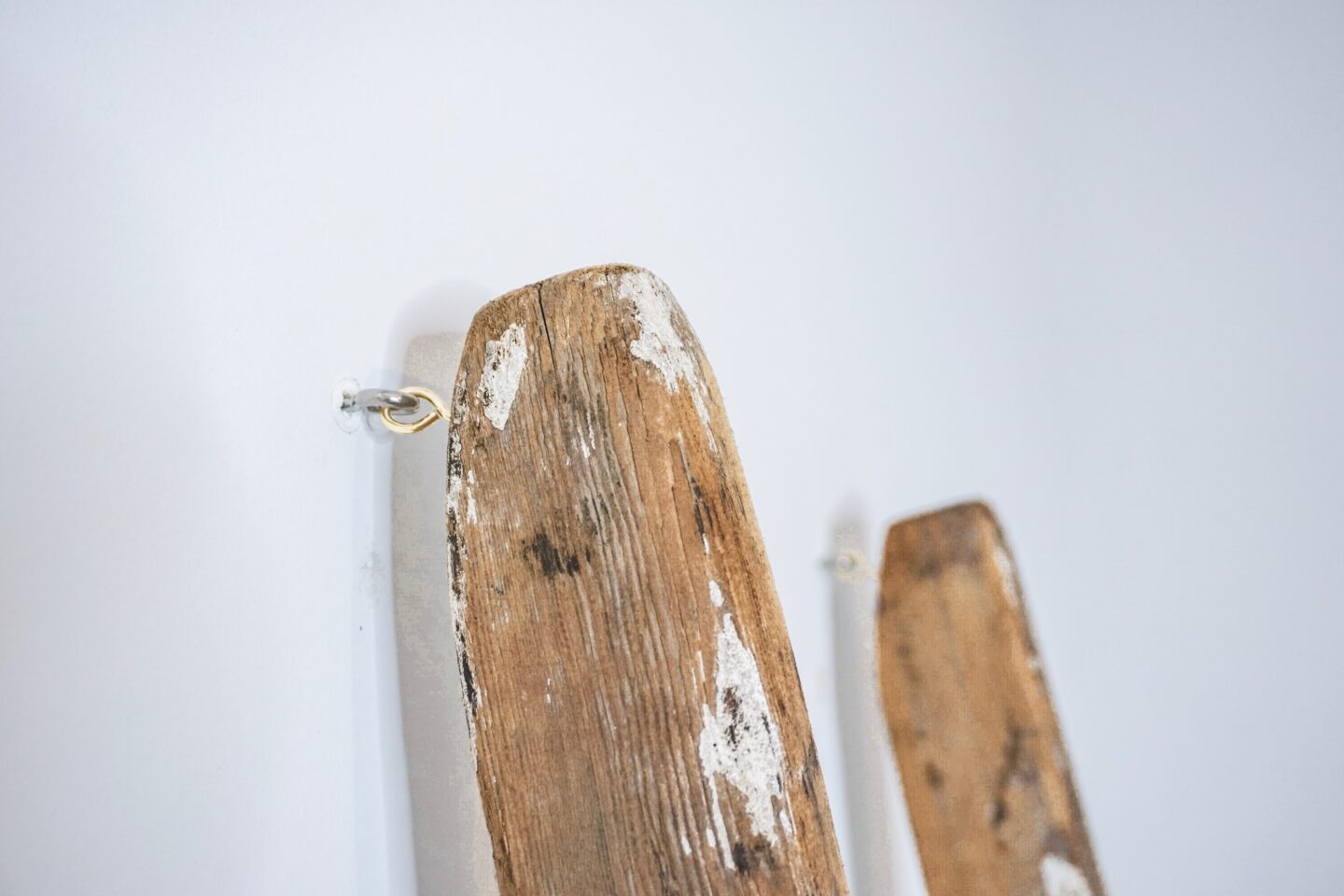 Redecorate your ladder!
Step back and enjoy your newly anchored ladder and never worry about anyone bumping into and knocking it over ever again! Now your space is safer and still gorgeous!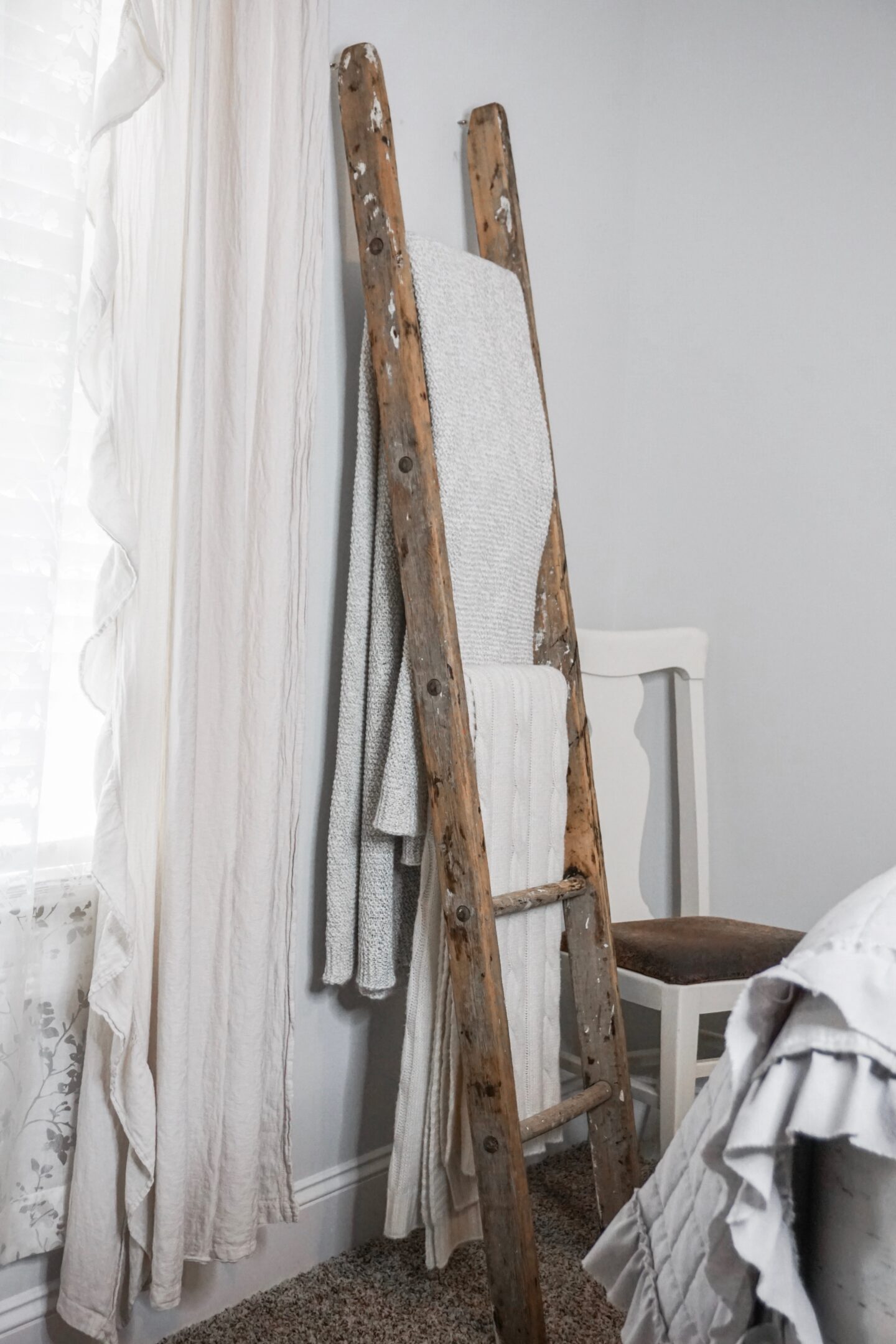 To see more fun and useful How To's click here! To see more Blog posts on Decor click here.
Did you love this Blog Post? Don't forget to Subscribe to my Blog to be the first to know about new Posts! Thanks so much for stopping by, see you again next time!