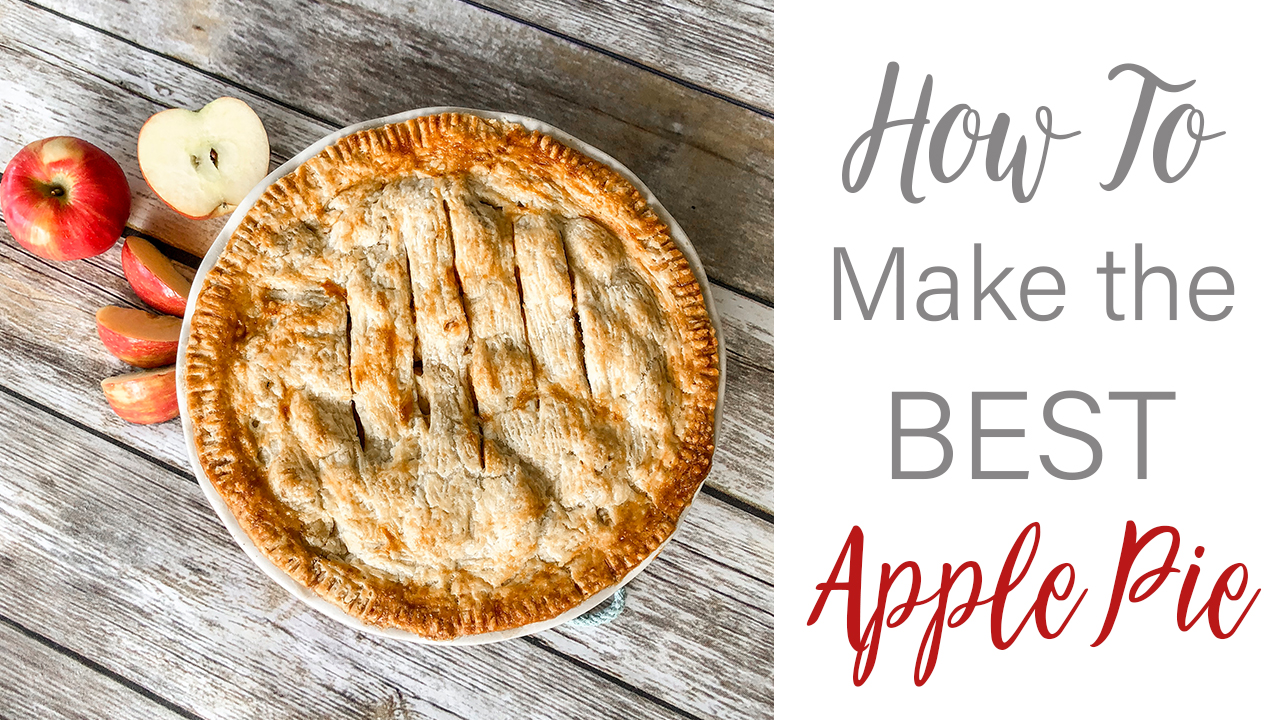 If there's one Dessert that I could bring to any special event or gathering, it would be this Homemade Apple Pie.
With a flaky, homemade crust and a sweet, delicious filling, this Apple Pie is THE BEST. I've had many Apple Pies over the years, but I have never tasted one I love as much as this one. I am a self-proclaimed Apple Pie connaisseur, so I am pretty picky.
This pie is actually a Family recipe that was passed down from my Grandmother, to my Mother, and then to me, but I grew up eating it during special family gatherings. It wasn't until after I got married and moved away that I actually had the recipe in my hands! I started making it for special gatherings and family get-togethers of my own and it never failed, every time I brought it, the Pie dish would be emptied within minutes and guests would ask me for my recipe!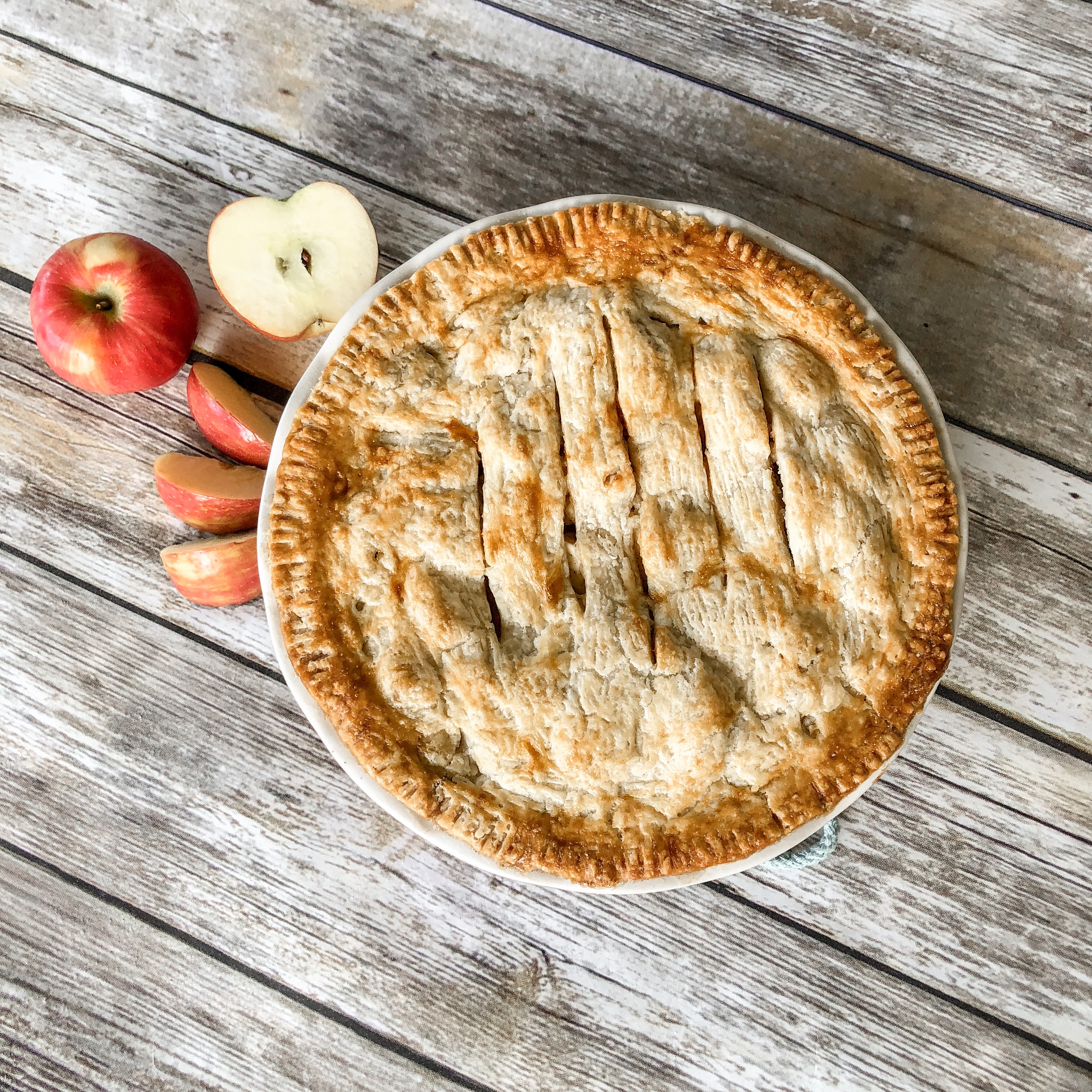 So, today I am putting it out there so that everyone may enjoy it! I've made improvements to the recipe over the years as well, and it is just delicious!
Watch this video to see How To Make THE BEST Homemade Apple Pie! Crust & Filling! Read below for the Full Recipe and Directions.
Here's what you're going to need!
Kate Schwanke's Homemade Apple Pie
Ingredients
8 Apples (you can really use any kind you like, but I like to use the honey crisp organic apples)
Set your Oven to 450 degrees.
First, let's start on the Filling.
Get a large bowl, fill with cold water and add in 2 tablespoons of salt. As you peel and cut the apples, put them into the salt water.
*Quick tip! Add in some salt to your water to keep your apple slices from turning brown!
Once you've done that and have allowed them to soak for about 10 minutes, then drain and rinse the apple slices.
In a separate bowl mix:
1 Cup Sugar
1/4 Tsp Salt
2 Tbsp Flour
1 Tsp Cinnamon
After mixing your dry ingredients together, pour in your apple slices and mix well.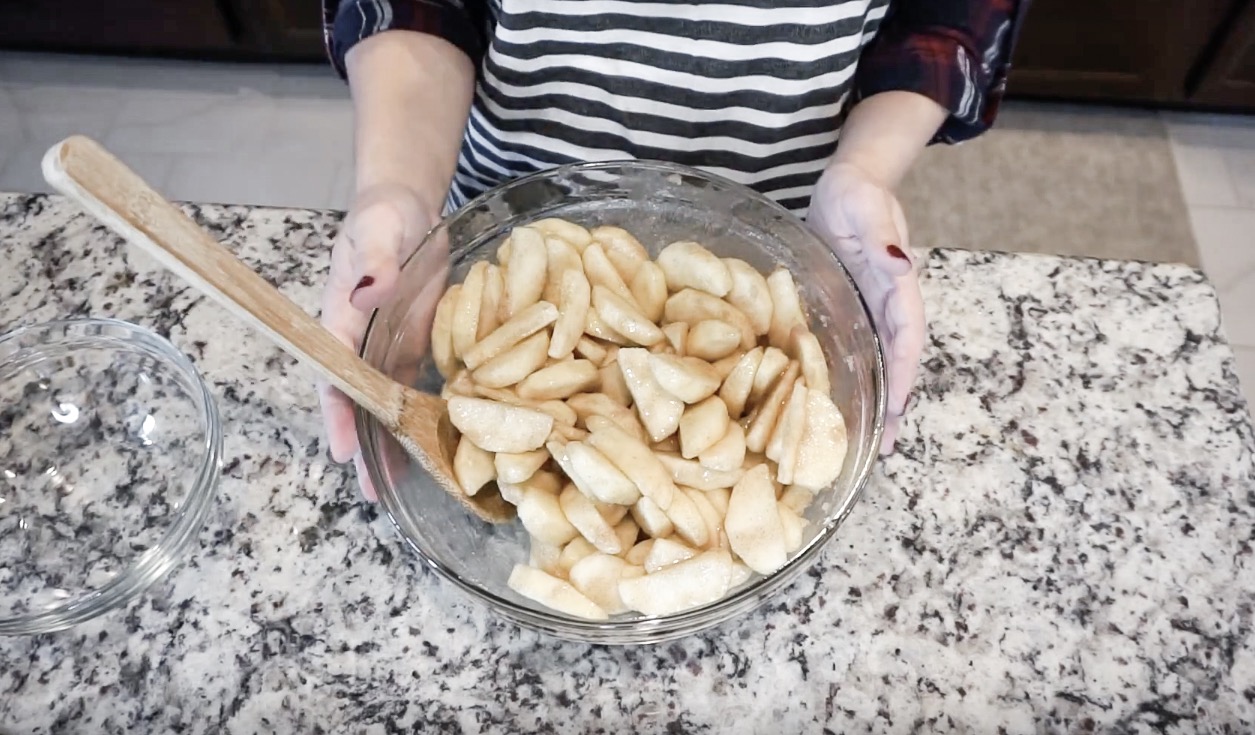 Next, let's get started on the crust!
In a Medium sized Bowl add in:
3 cups Flour
8 Tbsp Cold Water (1/2 cup)
1 cup Oil
1/2 Tsp Salt
Mix together well. Knead the dough. Divide the dough in half for a two-pie crust.
Take rolling pin and flatten the dough or press into the dish for the bottom part on the pie. If you are using a rolling pin, make sure the surface you are working on is clean prior to working on it!
Pour in your apple mixture into the bottom pie crust and even it out. Top with one pat of butter.
Next, take the other half of the dough and roll it out onto your surface with a rolling pin. Make sure it is even, round, and large enough to cover the top of your pie.
Don't laugh at me, but I like to use a spatula to separate my crust tops from my surfaces! It makes it really easy to take it off and also helps me place it on top of my pies.
Next, fuse your top crust with your bottom crust by using a fork to press the two together.
Take a knife and cut off the excess, and then cut 4-5 slices in the top crust to vent the pie during cooking.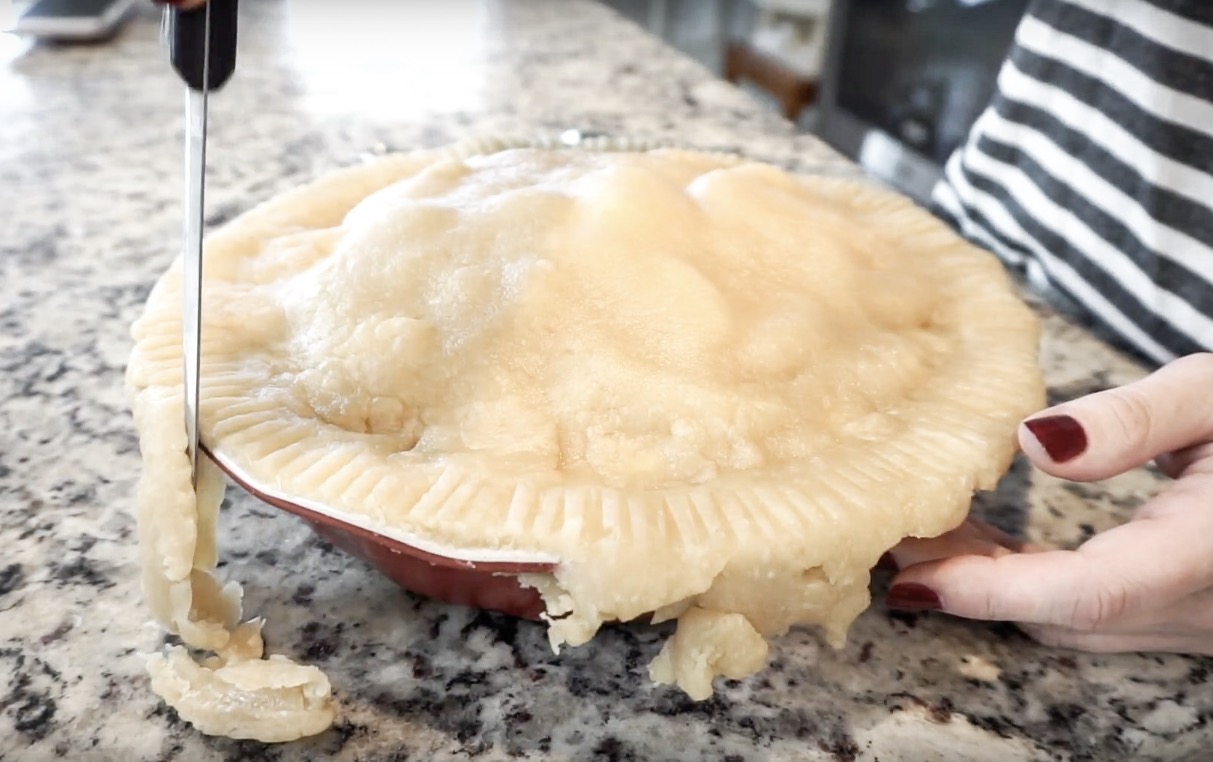 Lastly, take your egg and separate your egg whites in a small bowl. Whisk them together and then brush the pie crust with it. The end result of doing this makes your pie look amazing!
Put your pie in the oven at 450 degrees for 10 minutes. Remove the pie and place on a cooling rack. Set the temperature to 350 degrees, when it has reached this temperature, put the pie back in and set your timer for 45 minutes.
Pull your pie out and let it cool.
Now it's ready to eat!
If you loved this Recipe, please SHARE this Blog Post and Comment below!
Use the Shopr below to shop products mentioned in this video and Blog post. All Shopr Links are Affiliate. Thank you so much for your support!