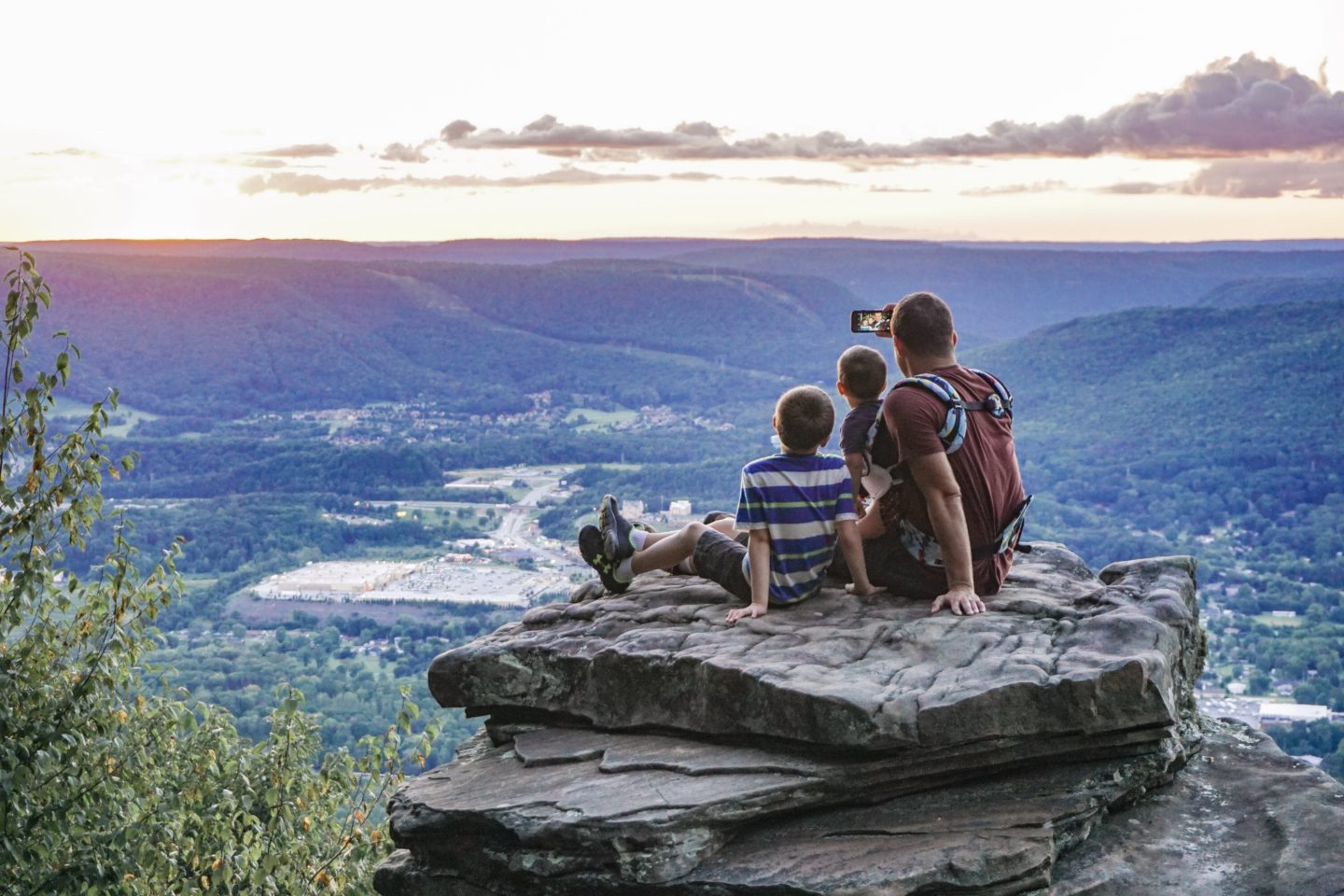 Finding fun, family-friendly things to do when you are traveling is imperative to having a successful vacation when you are traveling with children!
We just went on a very spontaneous trip this past weekend to Chattanooga, Tennessee with our three boys, ages: 1, 4, and 7 years old. My husband planned out our whole trip (as he always likes to do), we got our hotel reservations, and left two days later! Two of the places we visited we had been to in the past with our boys and we loved them. The other two places we visited were new to us and we would definitely like to do them again! If you are traveling through Chattanooga, Tennessee and you have kids with you, you will definitely want to try a few of these places out!
Our visit was for 2 day and 2 nights, and we stayed at the Staybridge Suites in Chattanooga, which I highly recommend if you have children or many people traveling with you. We have always found having Suites really helps the family sleep better!
Below are our Top 4 Recommended places to visit in Chattanooga for Children of all ages! I have them listed in the order we visited them for this trip. We did the first three on the first day! The fourth we did on the last day. And, before we get started, I did want to mention there are a lot of photos in this blog post! There are so many fun things to do at each place we visited, it was hard to narrow down what I wanted to show you guys! I hope you enjoy this Post, and if you do, please Subscribe to my Blog via the box on the RIGHT —-> Thank so much!
1. Tennessee Valley Railroad and Museum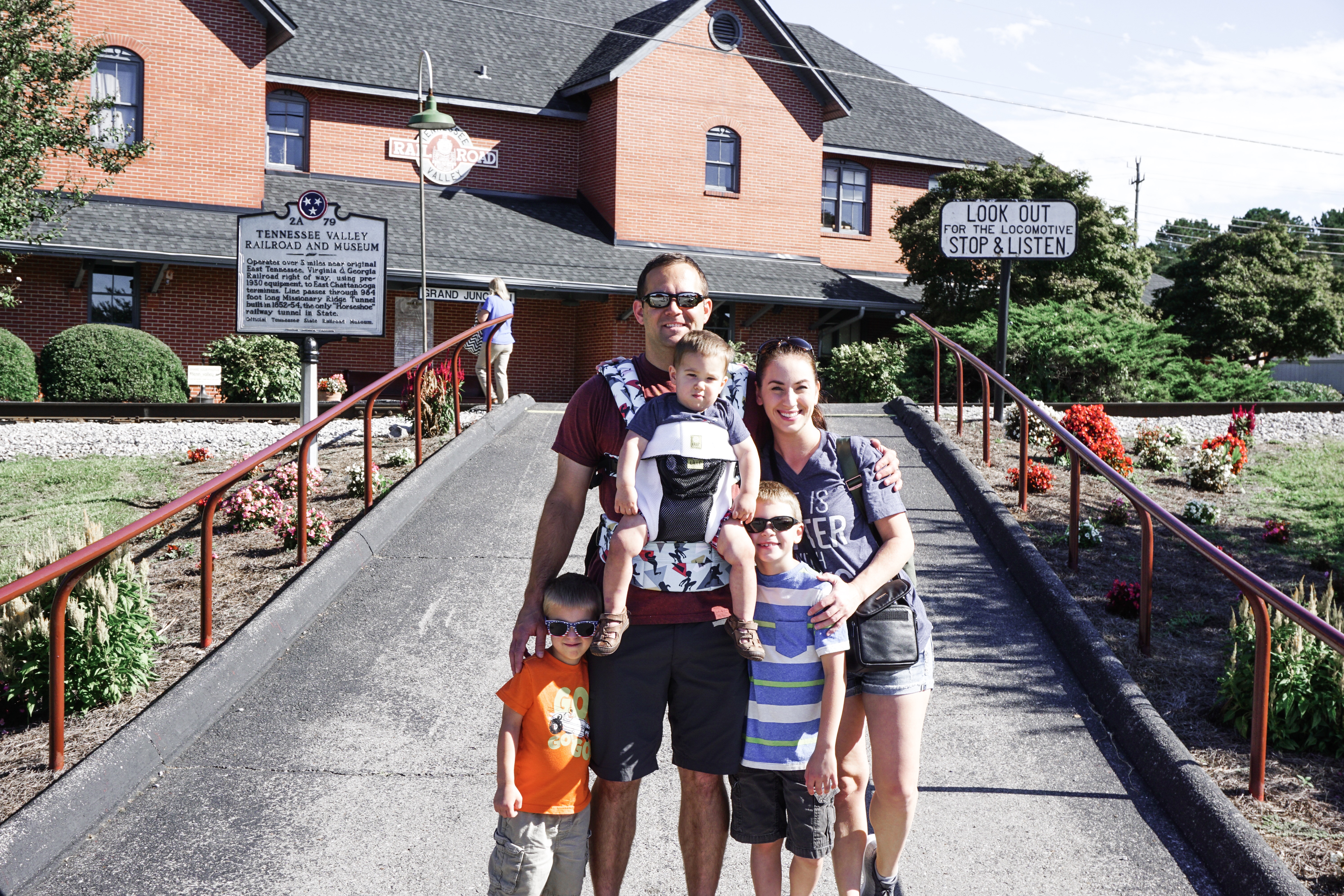 Our first stop of the day was the Tennessee Valley Railroad Museum. Our boys were SO excited to go on their first real train ride! When you first enter Grand Junction Station, you are greeted by some amazing trains! They are all very old, but still look like they could even ride the rails today. When you enter the station where you wait for the train, there are these wonderful wooden benches that look like they have been there since the first day this station opened, which I loved; All that woodwork is beautiful! After a short wait, we got to board the train, but not before we got to snap a picture of the boys with the Conductor (a total must)!
We went on the Missionary Ridge Local train ride, which was a short 55-minute train experience. That time-frame is perfect for kids who have short attention spans! During the train ride, we got to go through the pre-Civil War Missionary Ridge Tunnel. We were also able to get off the train at one point and watch the engineer put our engine on the roundabout and turned it around, which I think was such a neat experience for the kids!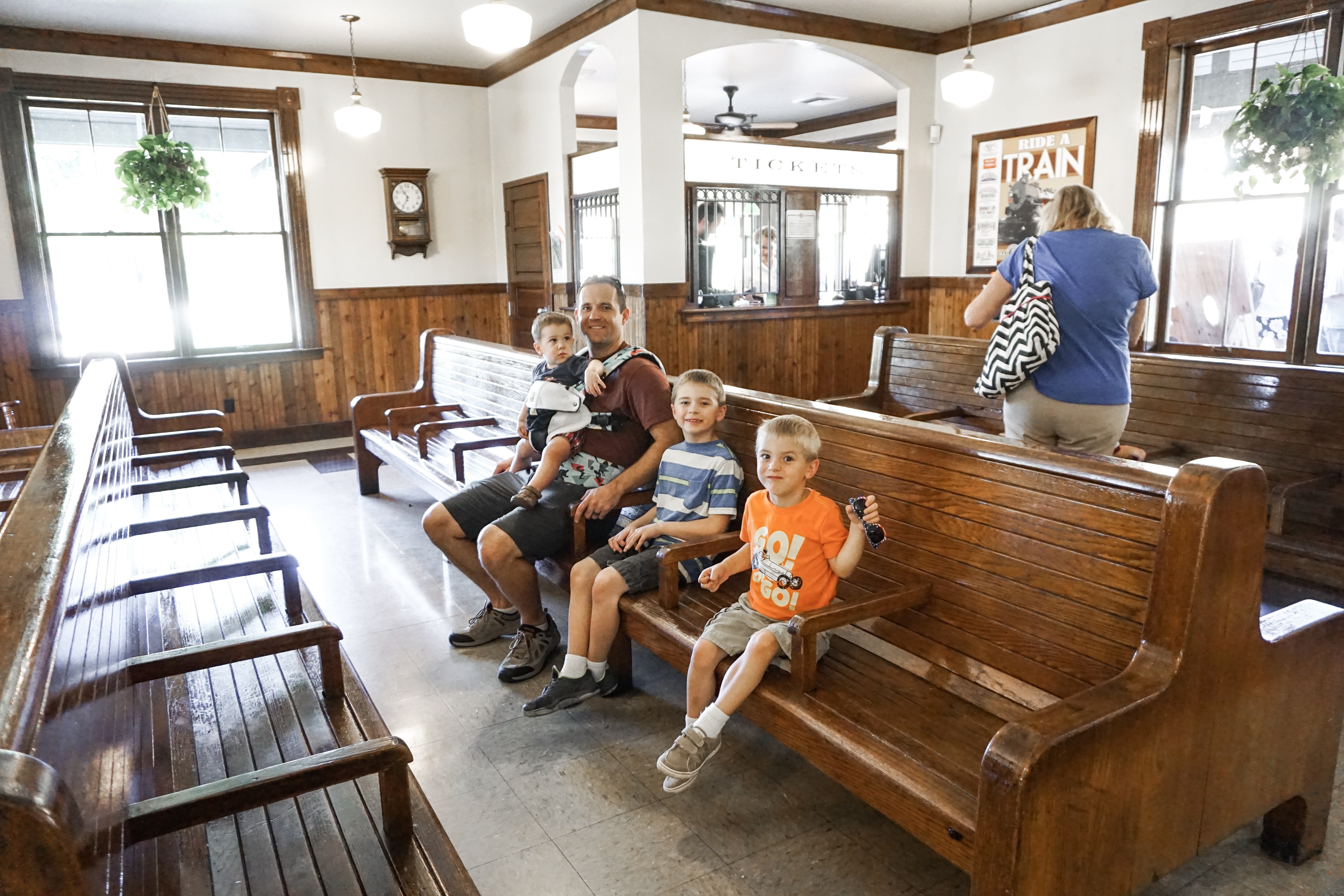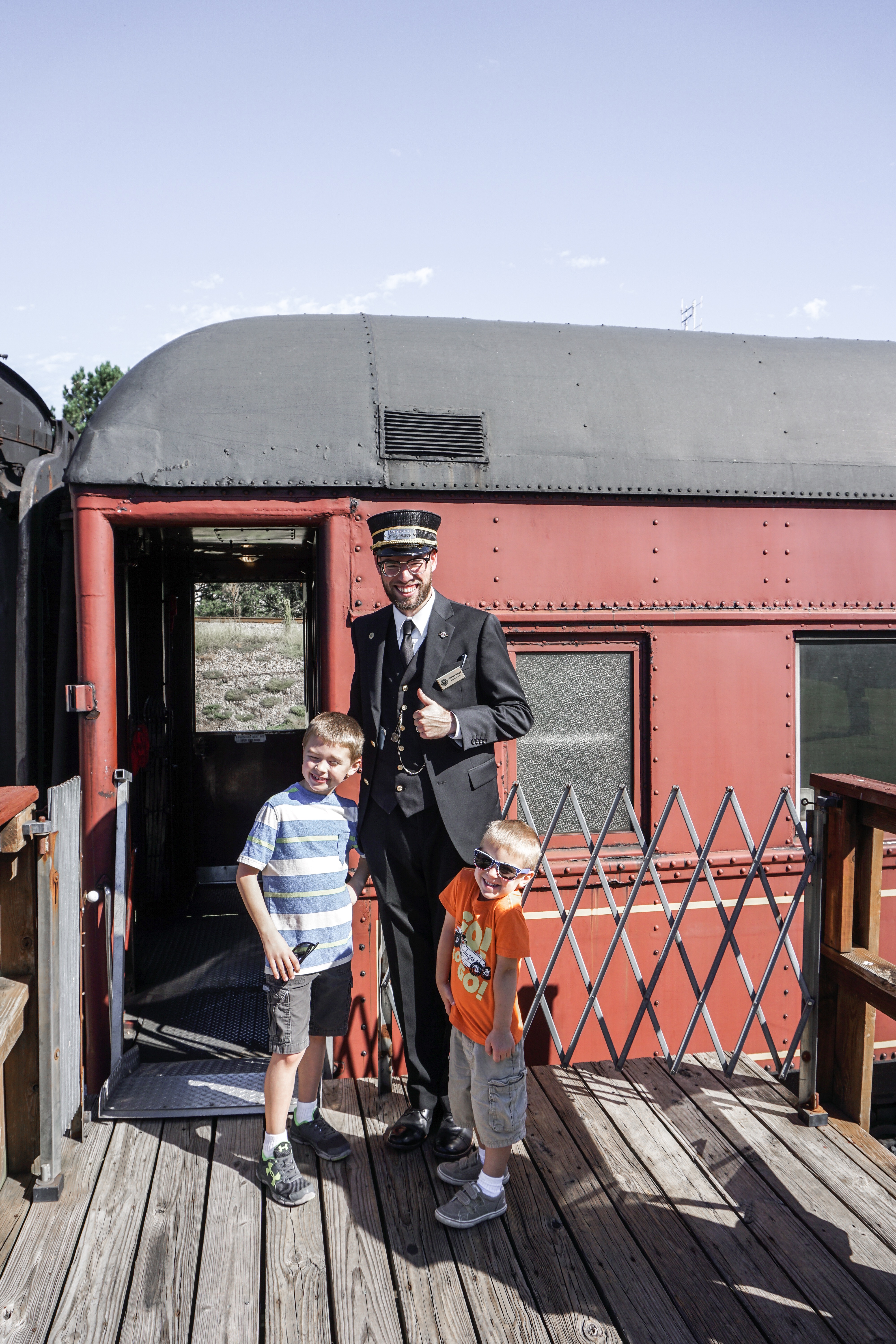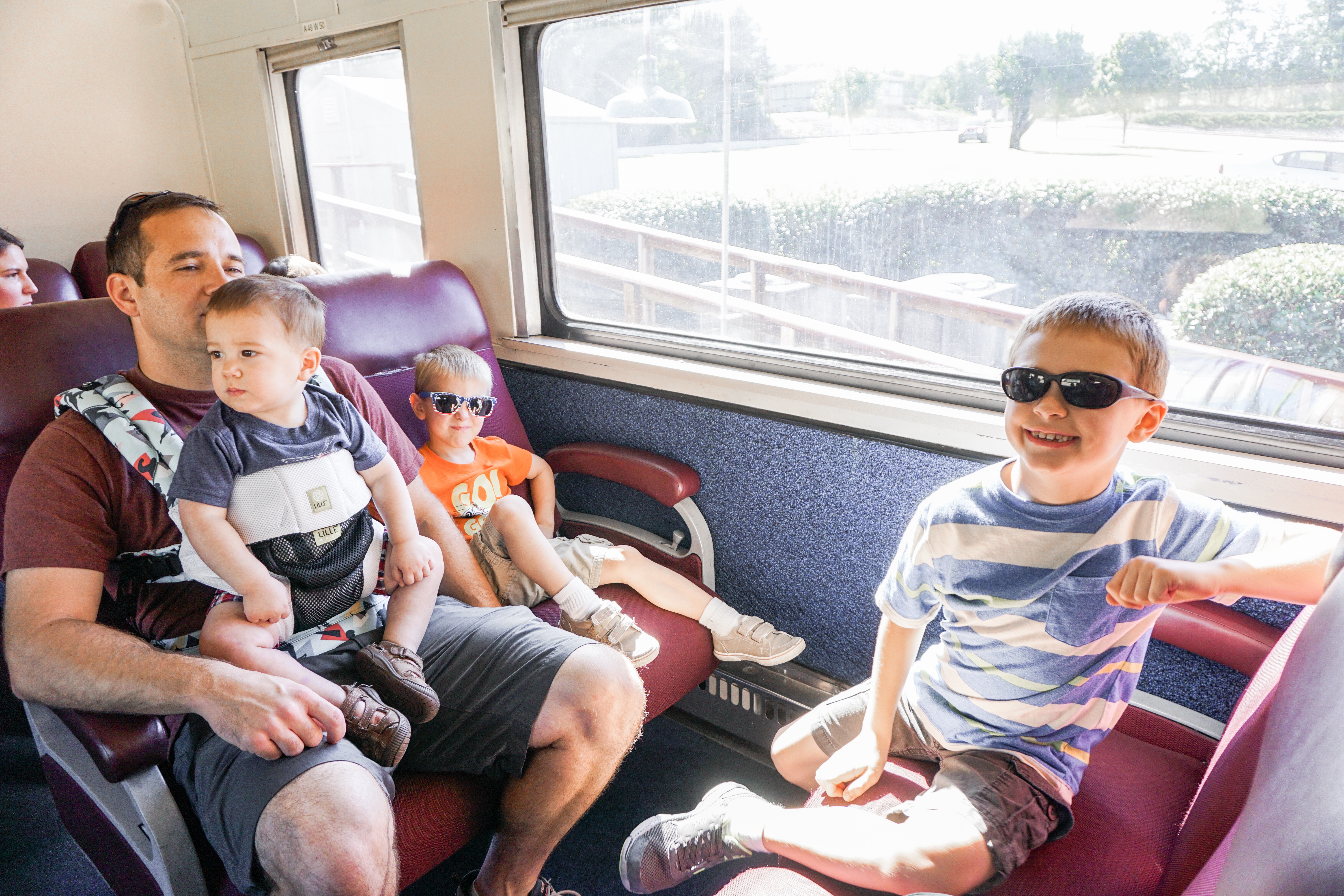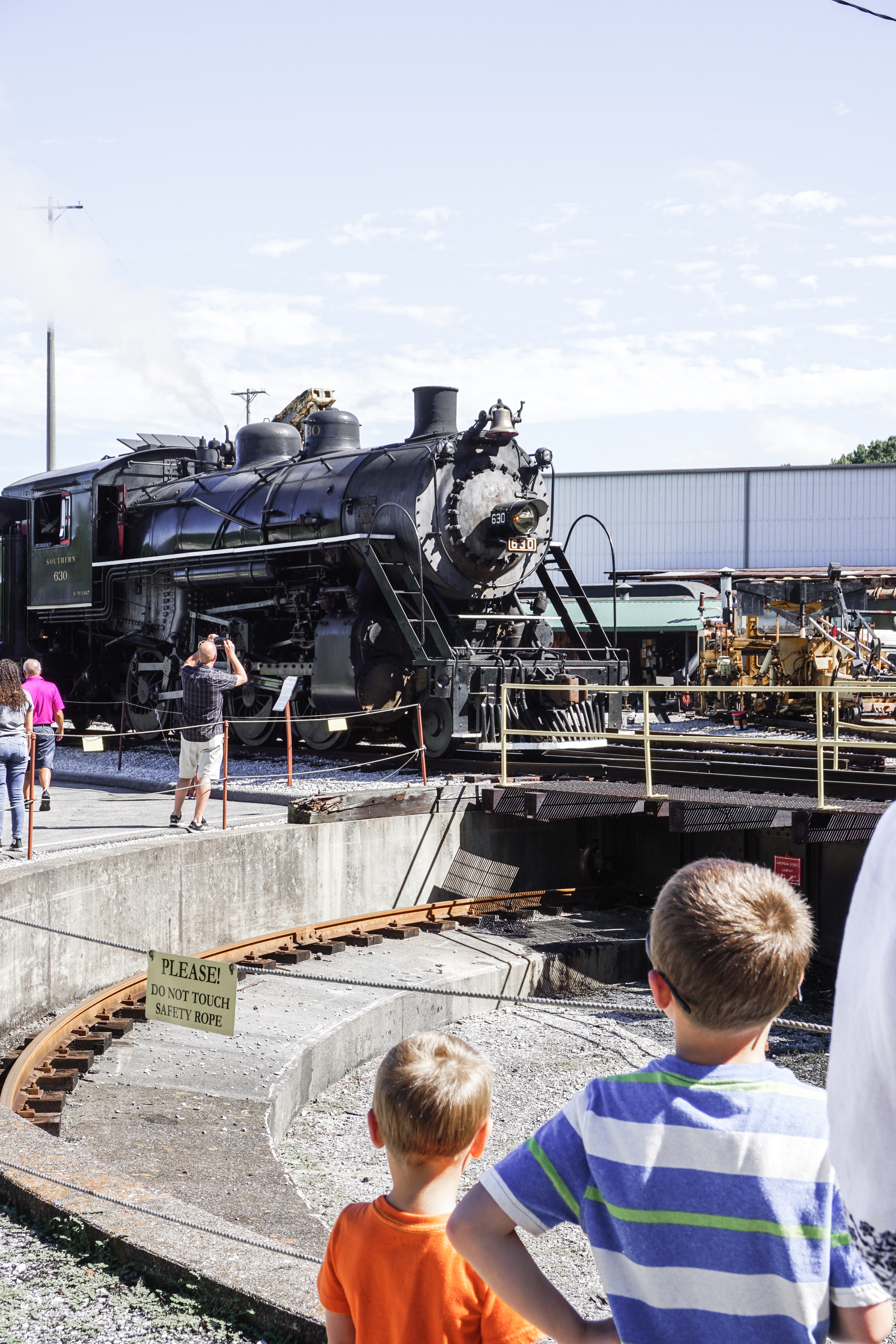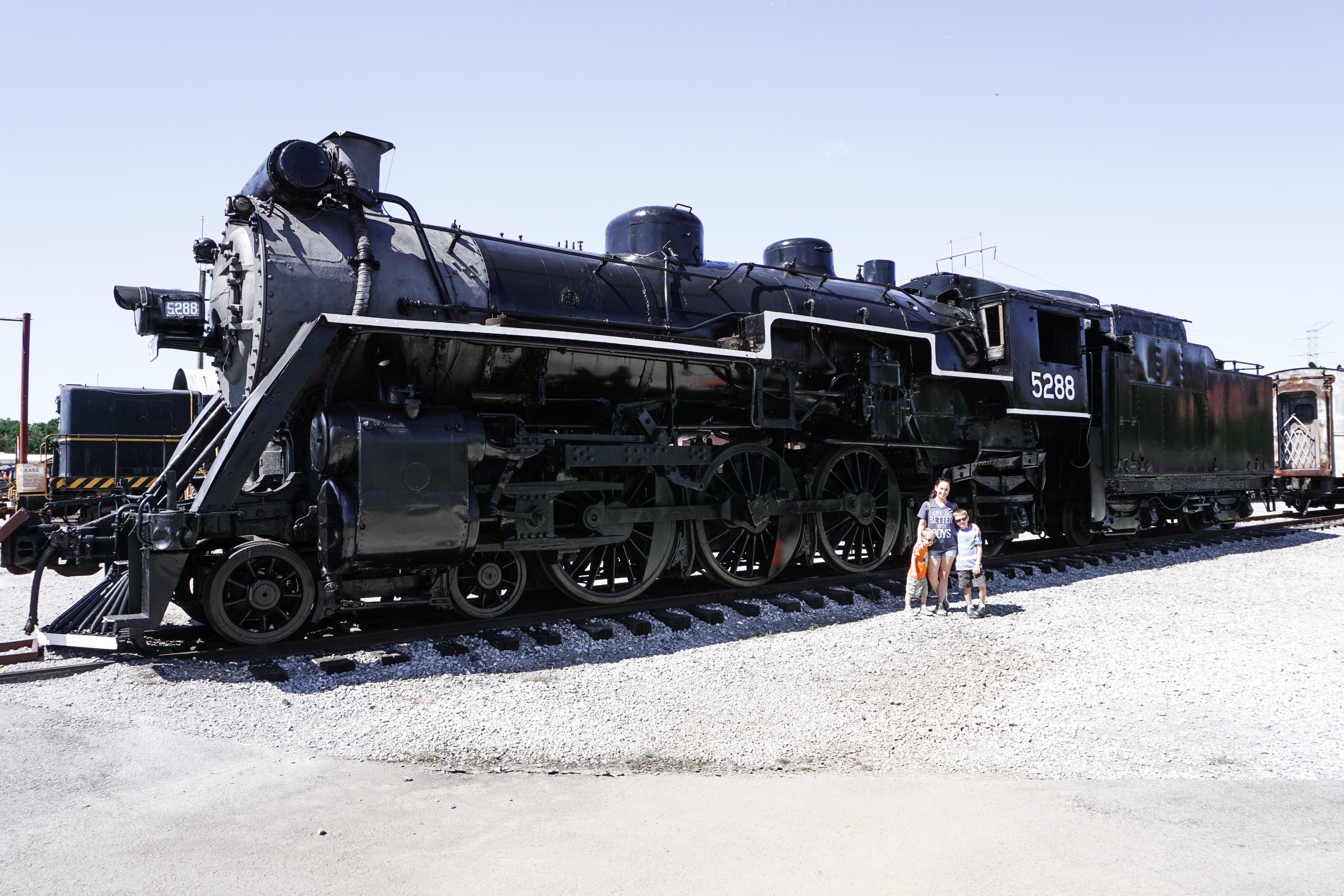 Find more information about the Tennessee Valley Railroad Museum HERE.
2. Imagination Station Park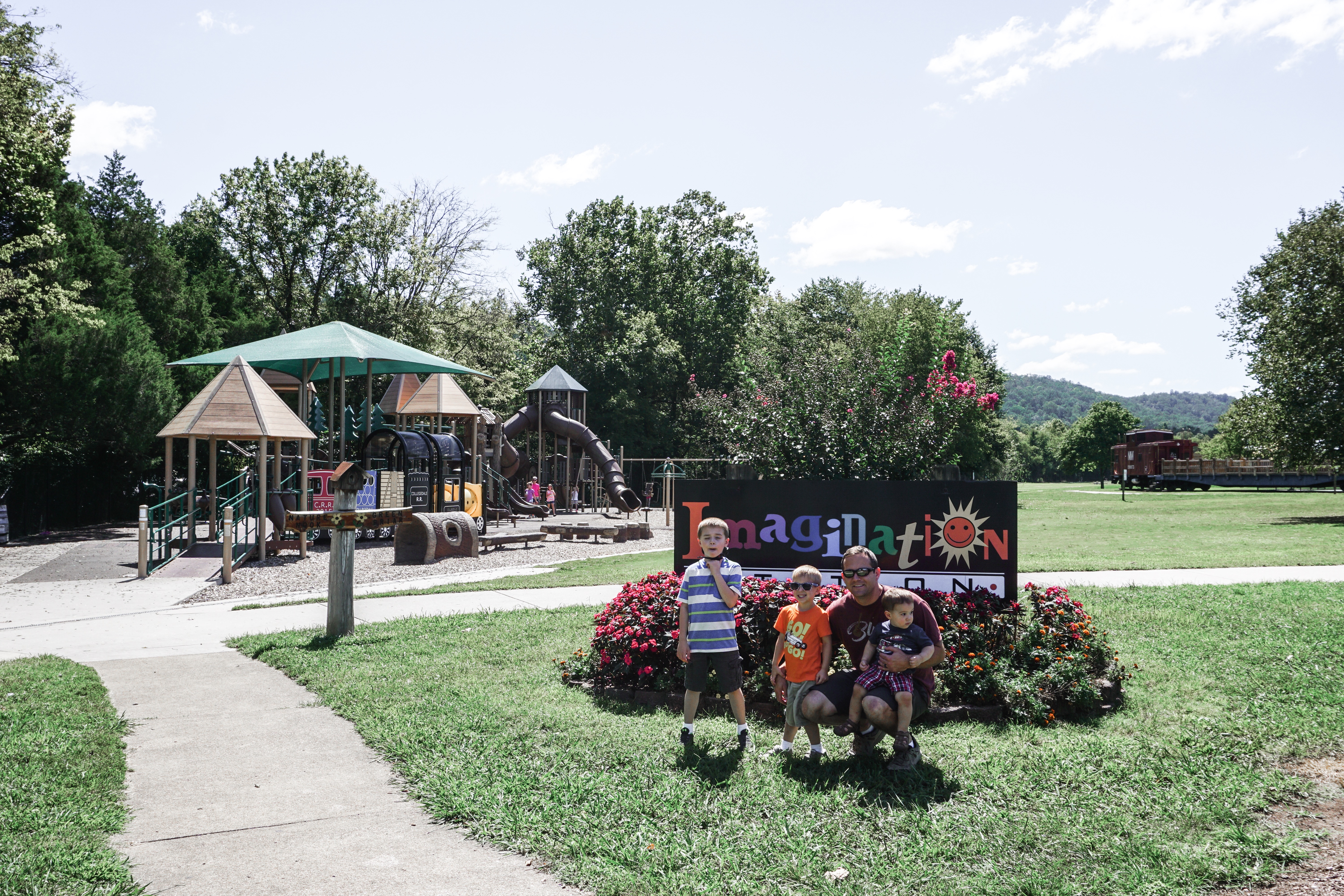 Slides, swings, big kid park, little kid park, and baby park all rolled into one! A short drive from the Tennessee Valley Railroad Museum is the Imagination Station Park, which has it ALL and was perfect for all three ages of my boys. My 1-year old enjoyed the baby swings and baby playground as well as just running all over the place! My 4-year old and 7-year old enjoyed exploring the two larger play areas. Something I really loved about this park was their attention to detail! My 4-year old was excited to tell me about the bear he found hiding in the bottom of the tree-shaped slide entrance. When I went to check it out, sure enough, there was a bear carving and a really cool stairwell leading up to the slide in there as well! How special for kids to be able to explore and find these fun things! Besides all of the great details, the quality of this playground is outstanding as well.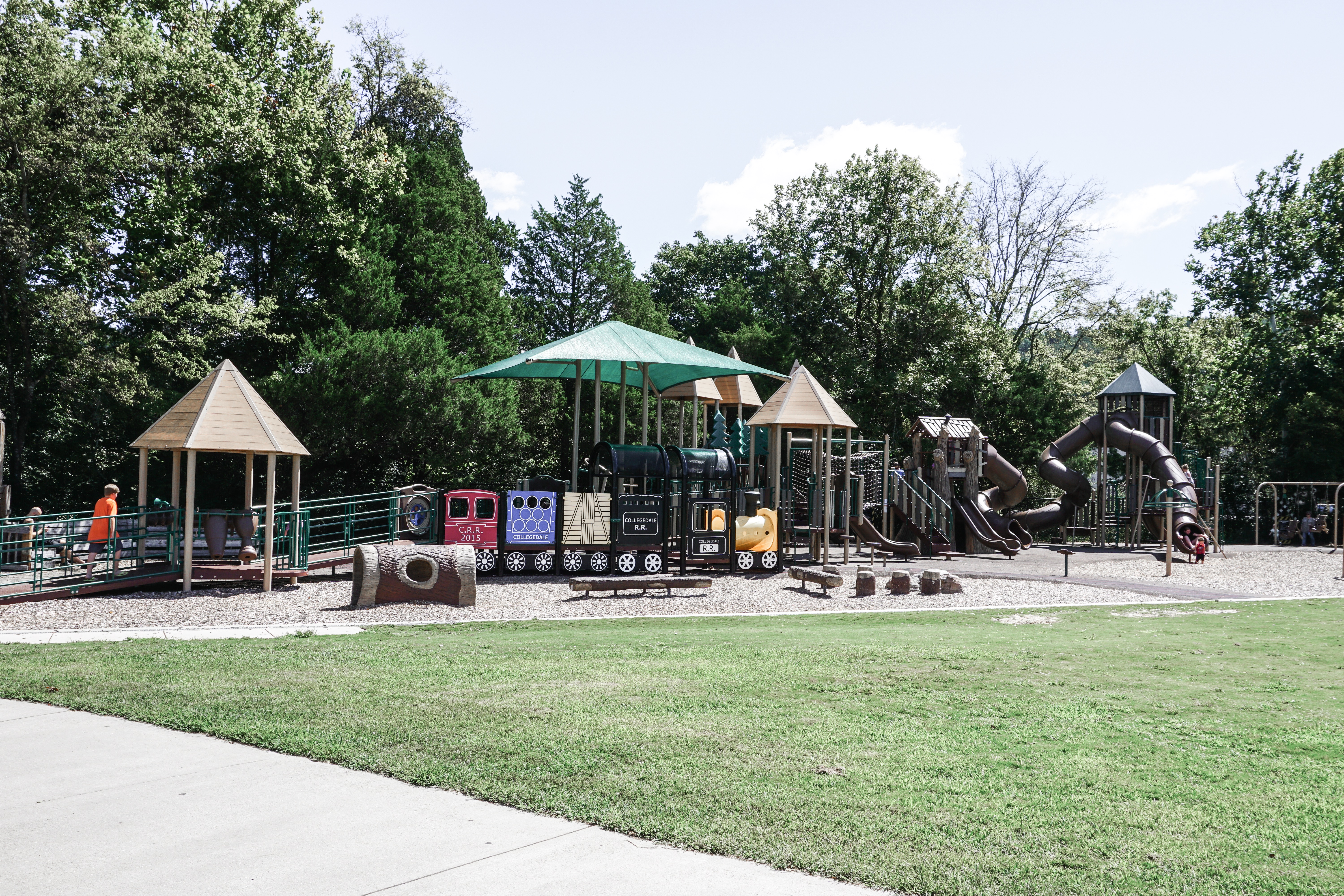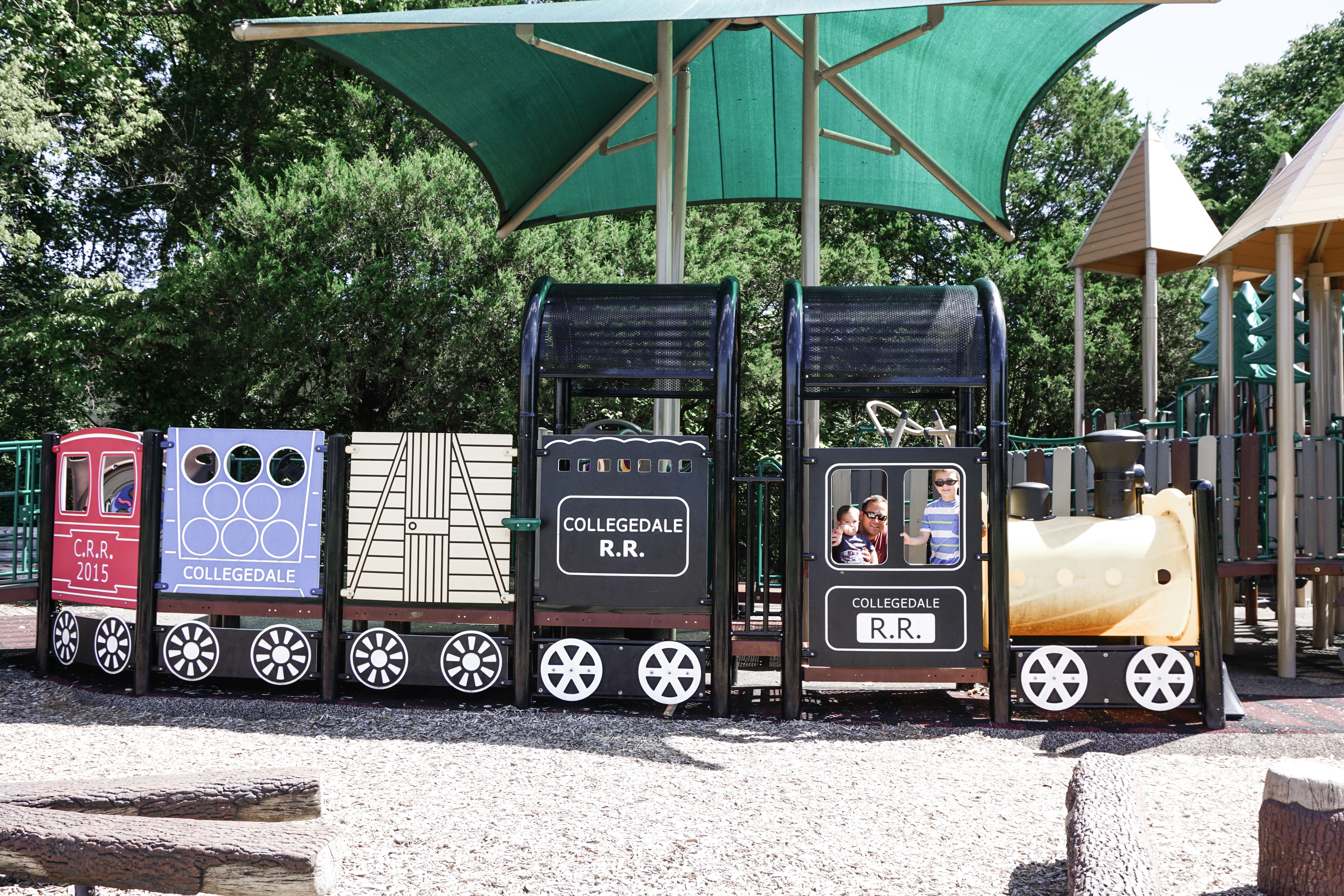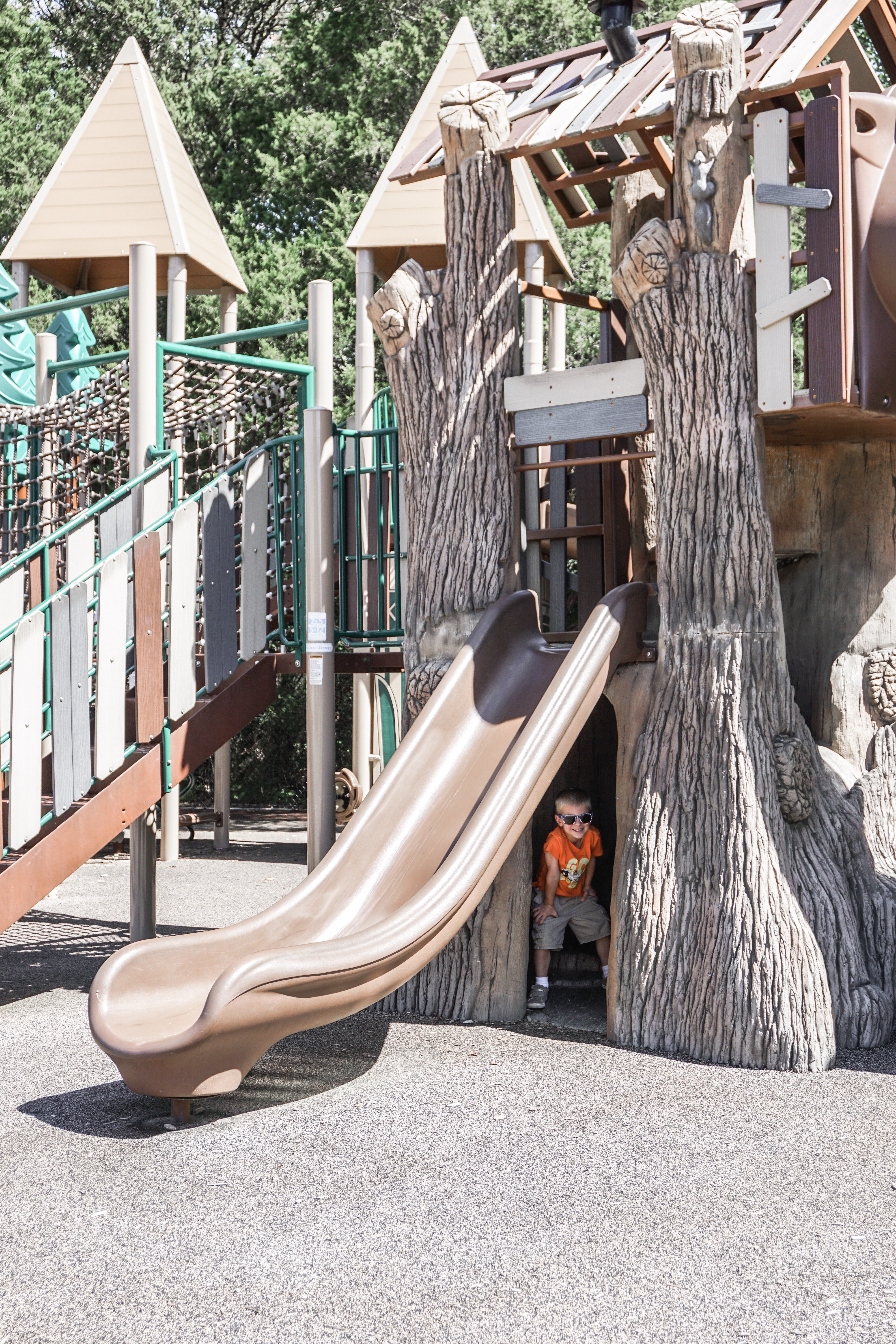 Find out more about the Imagination Station HERE.
3. Lookout Mountain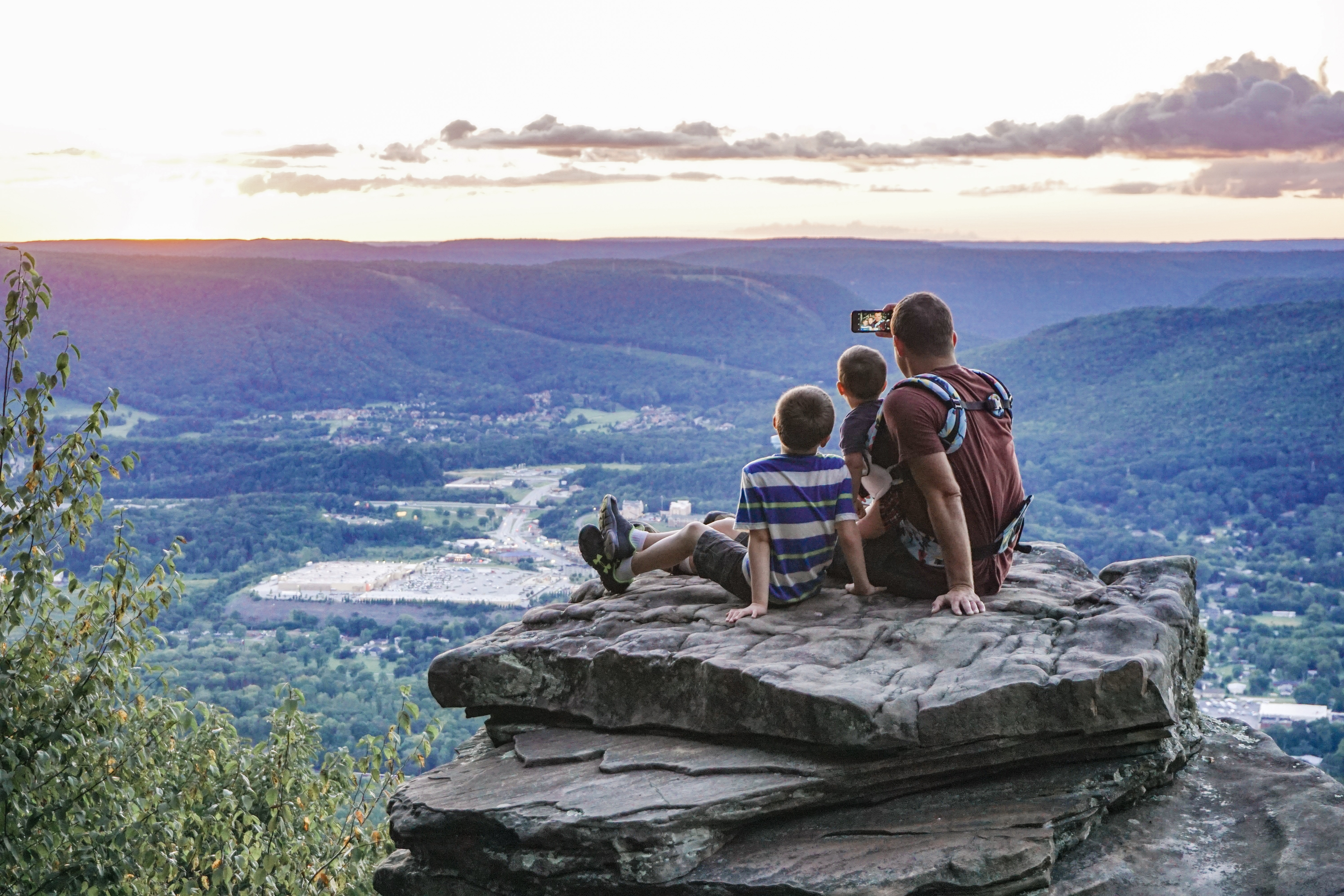 Lookout Mountain is a MUST when you visit Chattanooga. If you do not visit Lookout Mountain while you're here, you are missing out, guys!! My husband and I always plan to visit Lookout Mountain at Sunset, as the Sunsets here are breathtaking! Lookout Mountain may make you think you can not bring your littles with you because of the steep rocks and many steps, but don't let that deter you. There are still ways to do these things even with kids! We always Babywear when we come here. I highly recommend Líllébaby baby and toddler carriers for this trip as strollers will not work. If you babywear, this visit will be smooth sailing!
Lookout Point offers a gorgeous view of the Chattanooga River and beautiful rolling hills. If you arrive at Sunset, make sure you bring your camera! We tend to come here on Saturdays in the evening and it's always FREE. Free is always good when it comes to family vacations, am I right?
If you are a Civil War buff, you will love this place! Lookout Mountain played a pivotal roll in the Amercian Civil War. Besides beautiful views, here you will find historical monuments, cannons and more! After you have done a little bit of hiking, you can cool off at the local Ice Cream Shop just next to the Point Park entrance, called Clumpies! They have delicious ice cream!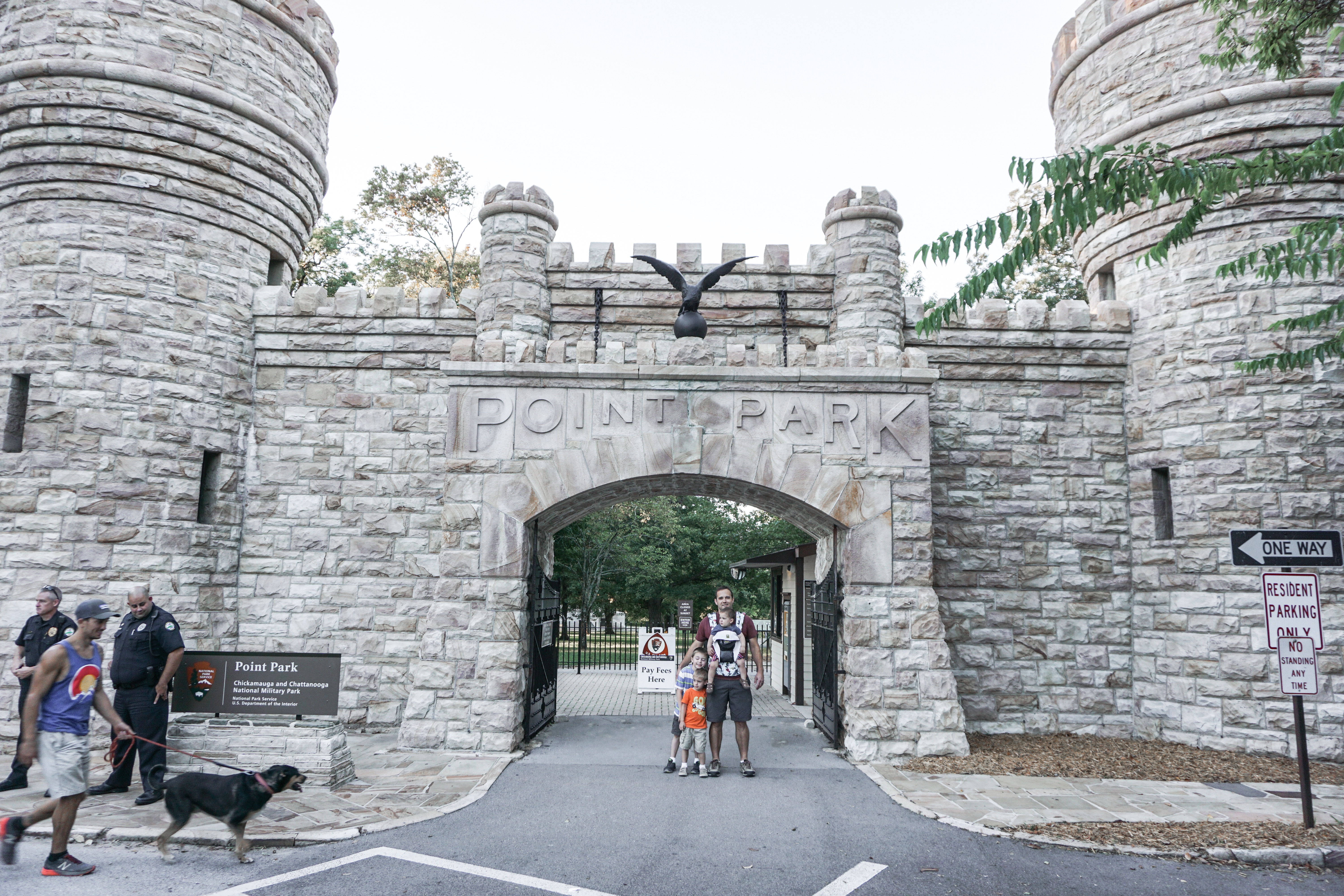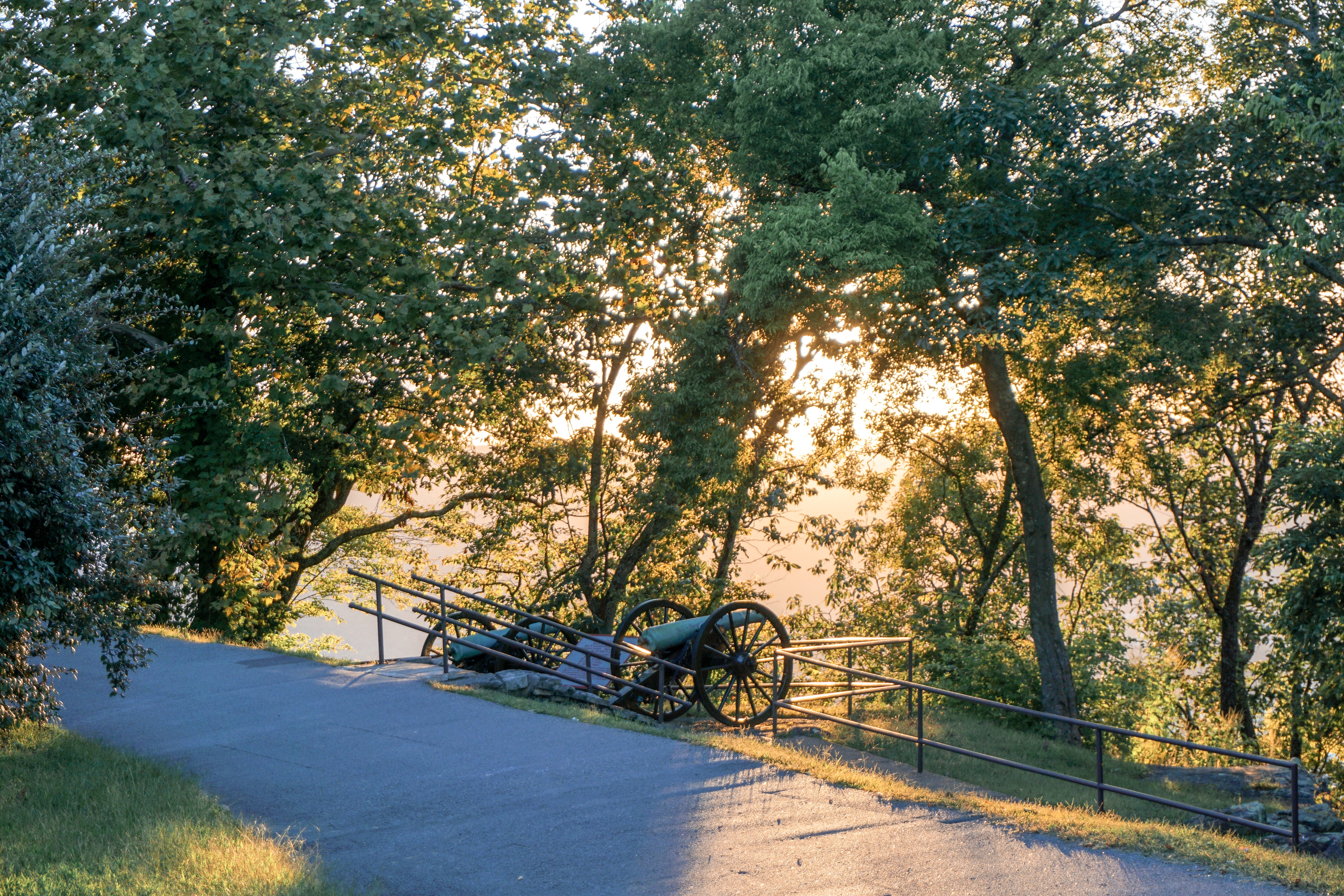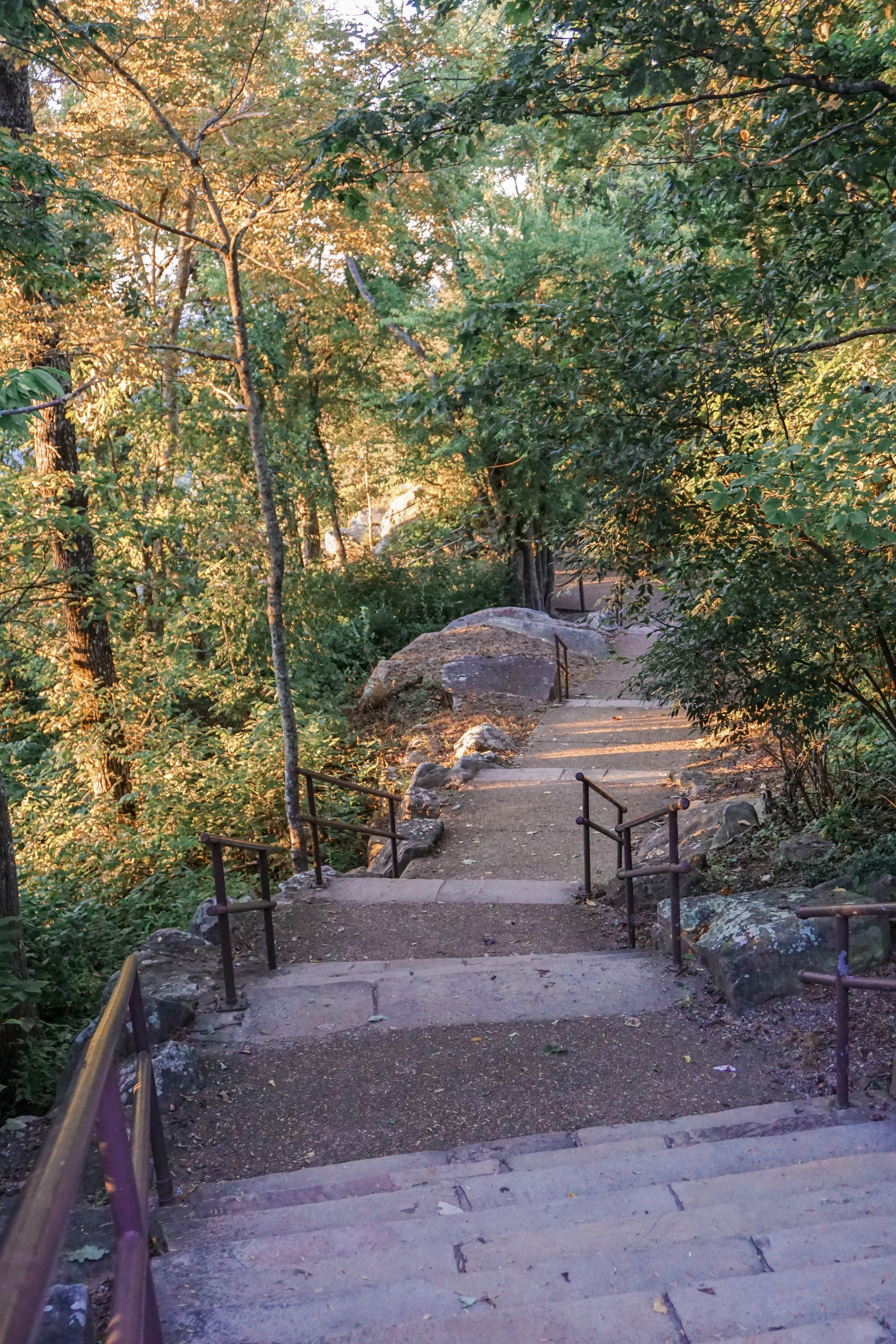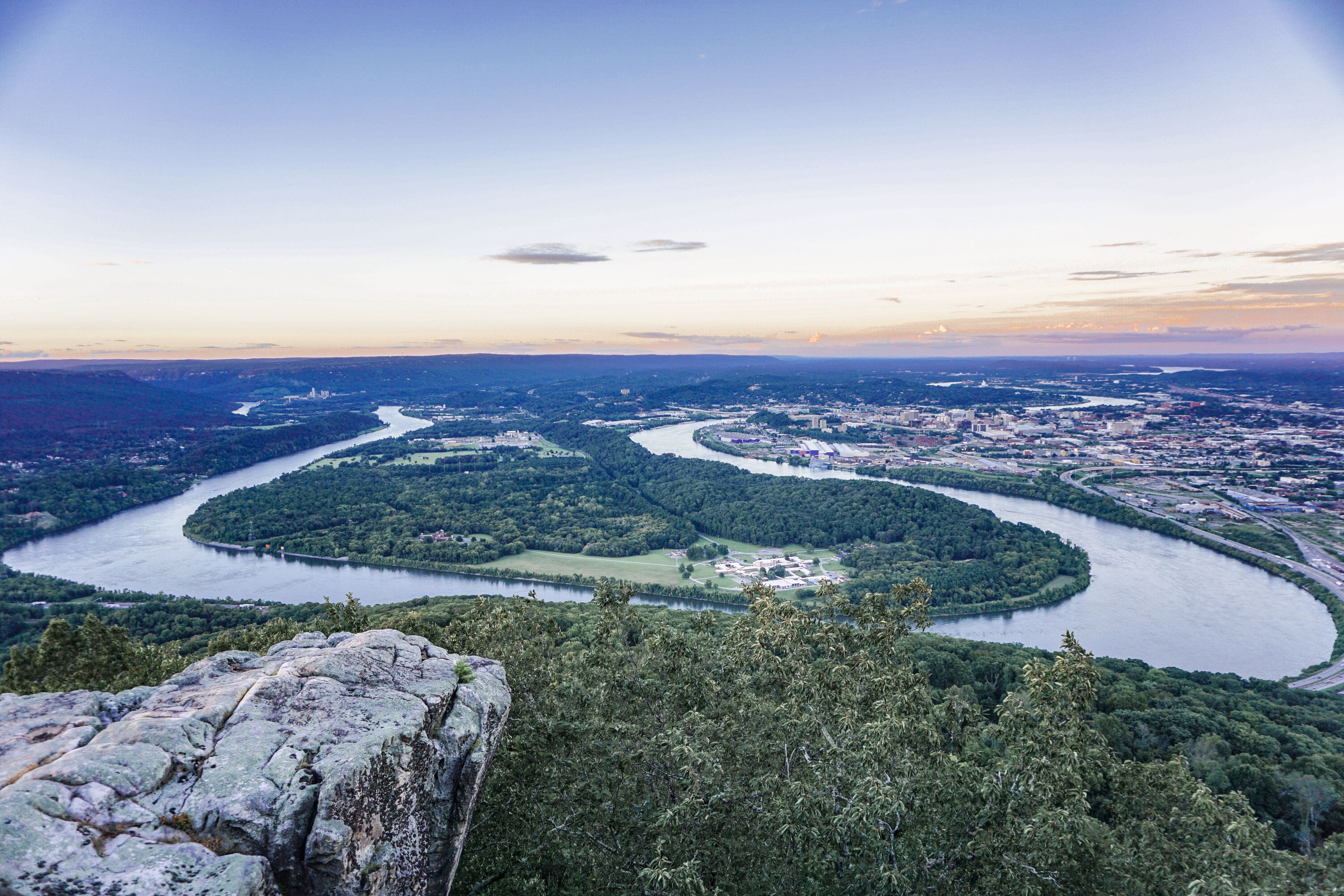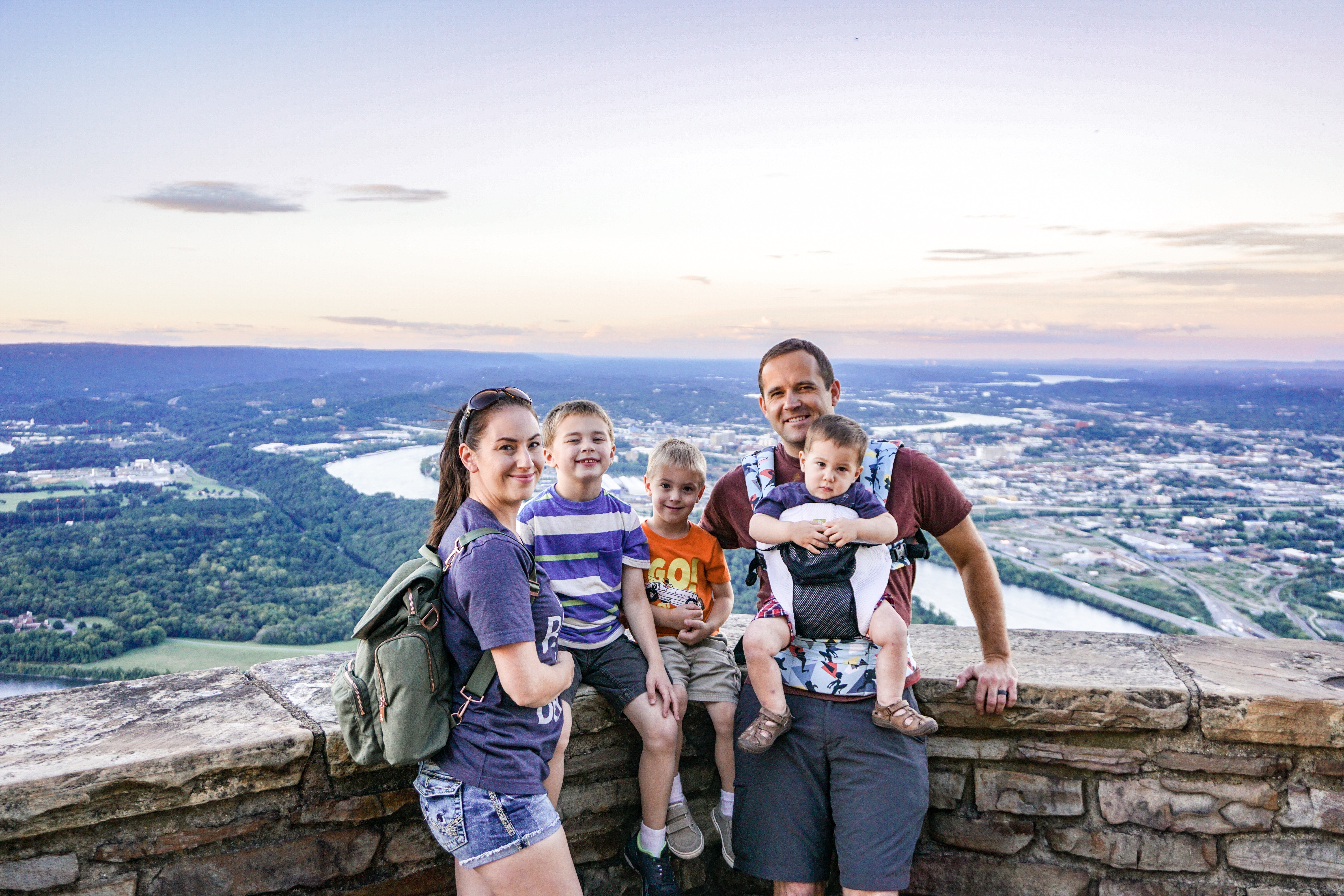 Find out more about Lookout Mountain, and the other fun things to do on the Mountain, HERE.
4. Tennessee Aquarium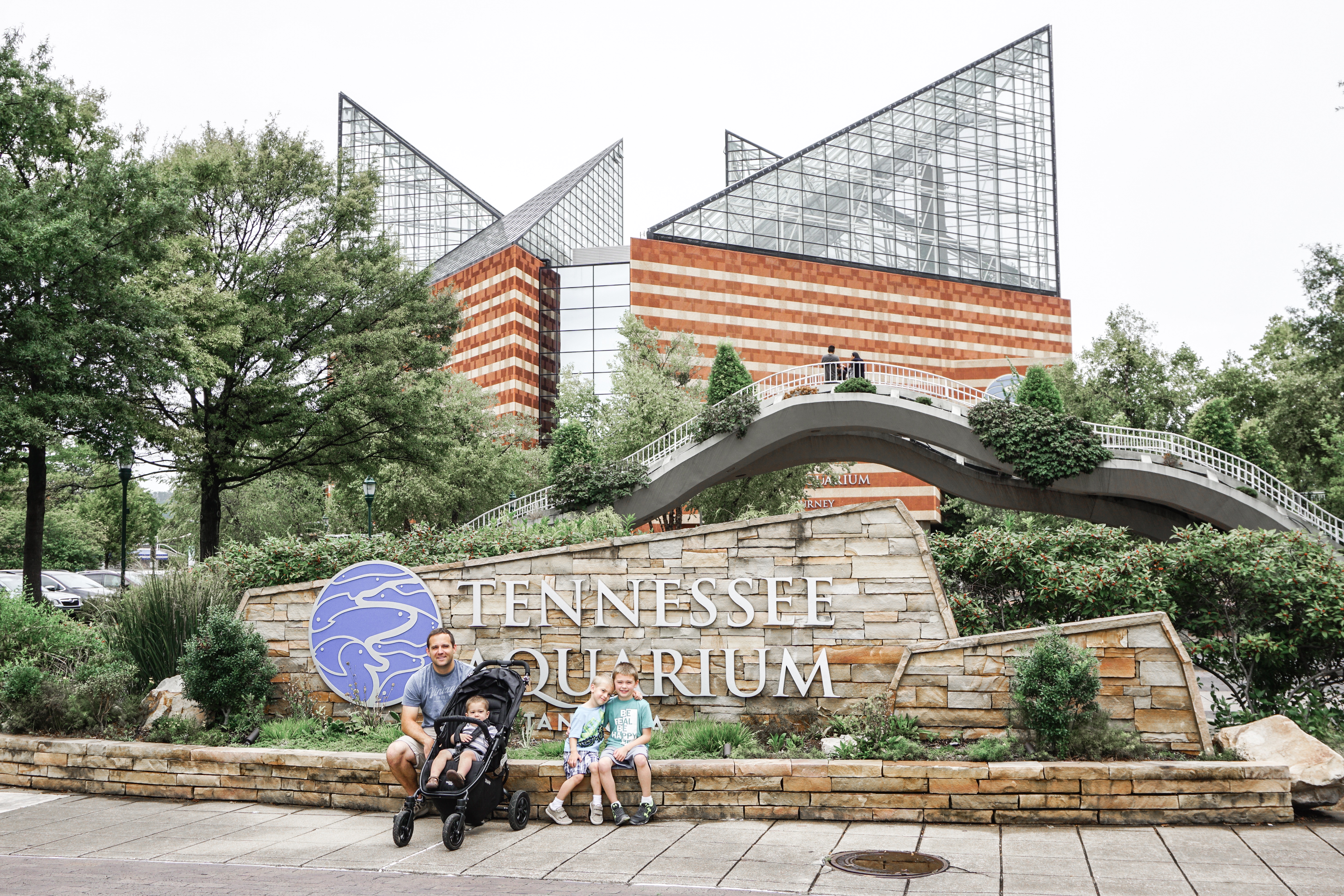 The Tennessee Aquarium was our last vacation stop before heading back home to Clarksville! The Tennessee Aquarium is the second place we always make sure to visit when we come to Chattanooga. This Aquarium has two main buildings! When you are done in the first one, just hop on over to the second one for a totally different experience. This Aquarium is great for all ages and it stroller and wheelchair friendly, offering many entrances and elevators to get you to where you want to go.
Some of our favorite exhibits in the Tennessee Aquarium can be seen below! We love the large pool where you can pet the Stingrays and a few smaller sharks, the beautiful Butterfly Garden, the Penguins, the Otters, and the many, many tanks of fish and SHARKS! The Tennessee Aquarium features many floors with different sealife exhibits which can weave you in and out of rooms and hallways.
After you have done all that walking around, you are sure to be hungry and thirsty. Worry not, Mellow Mushroom and Ben & Jerry's Ice Cream is within walking distance of the Aquarium!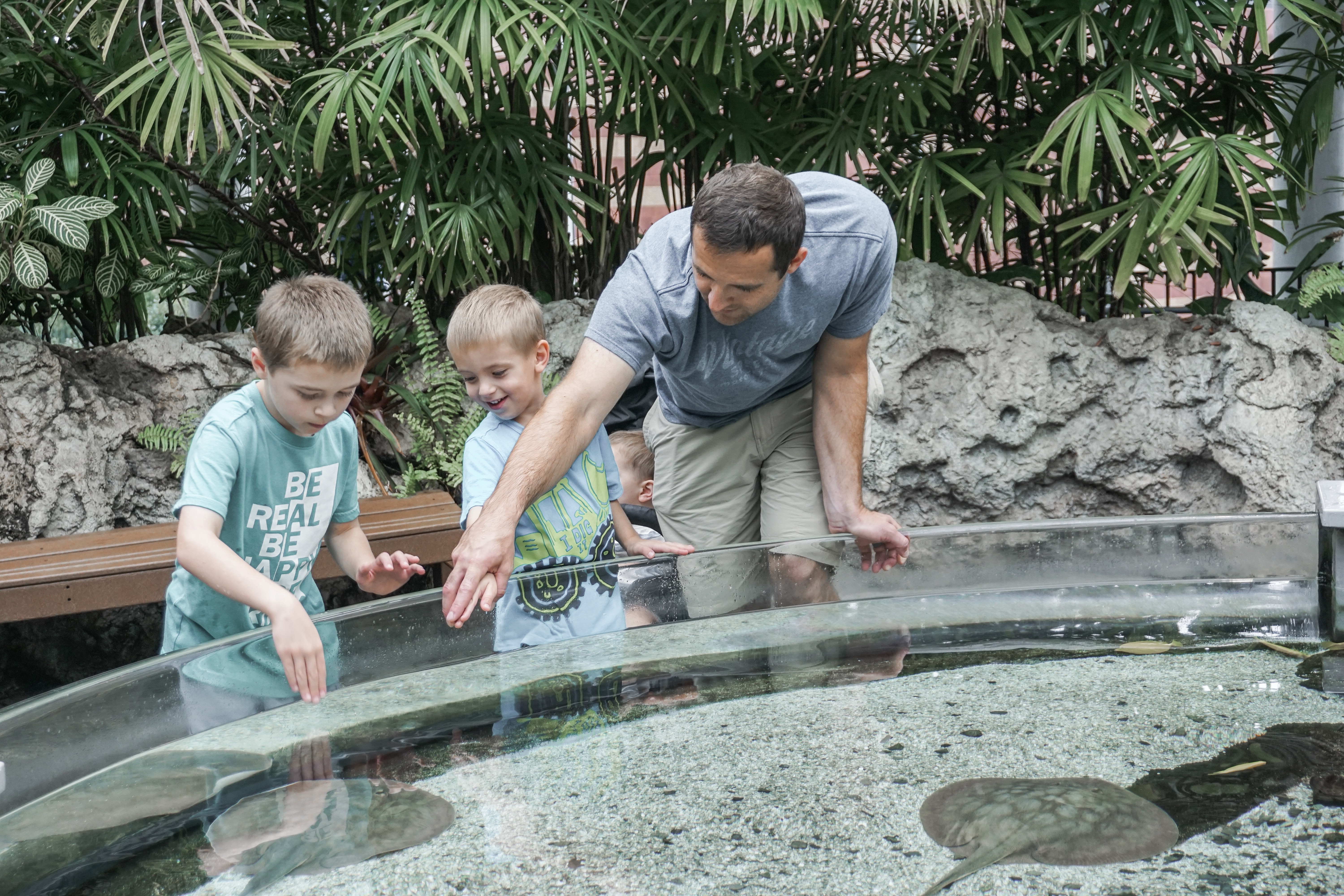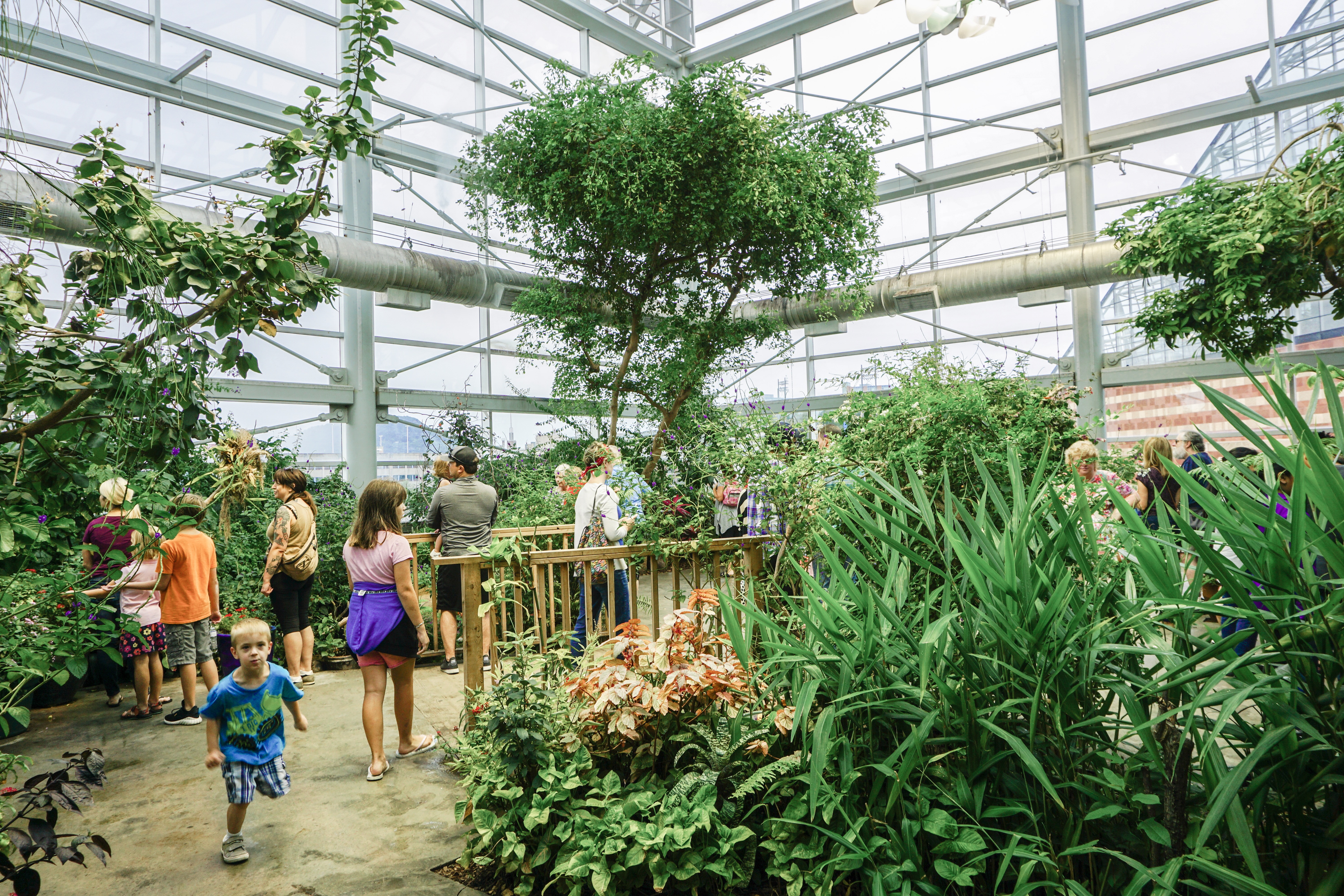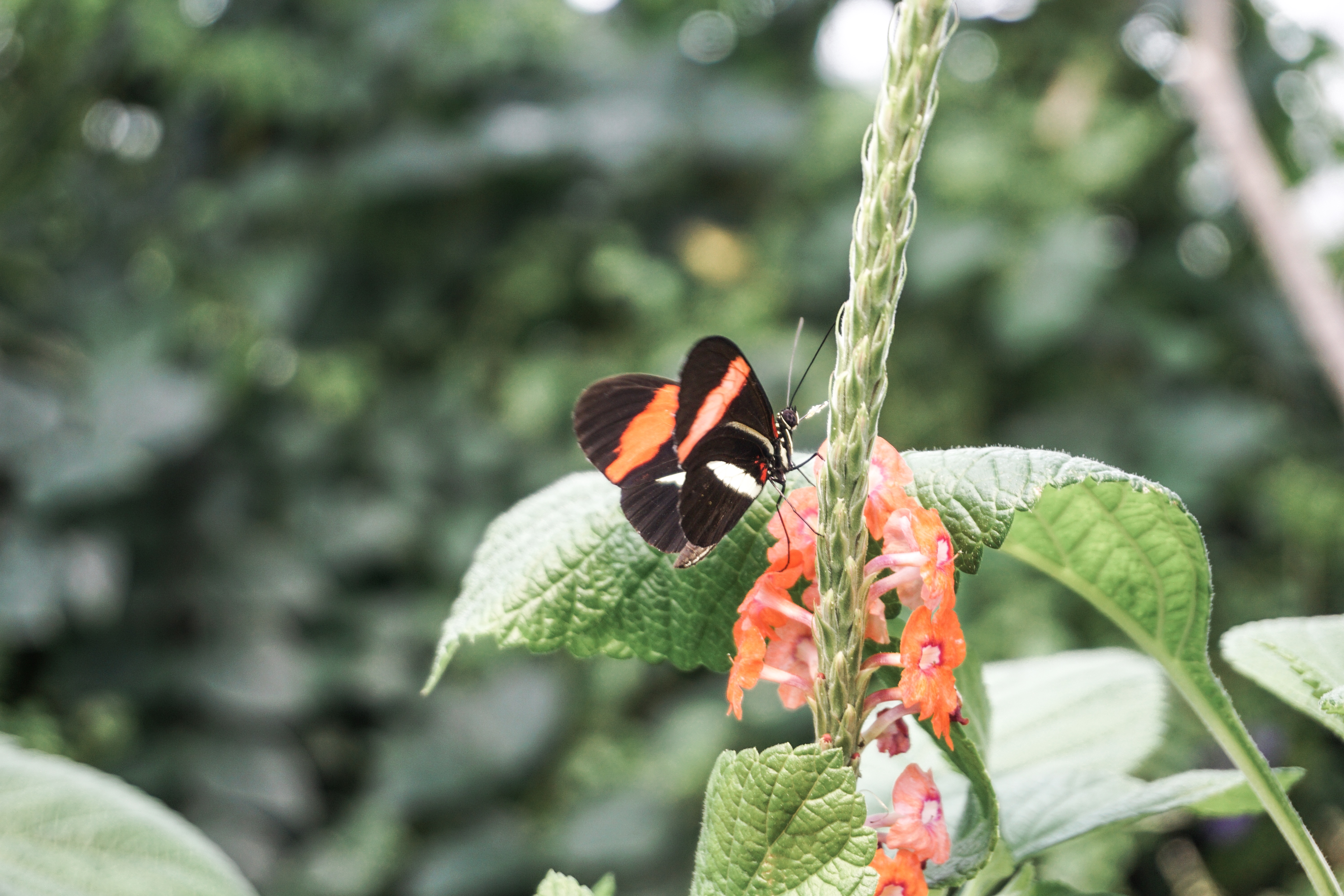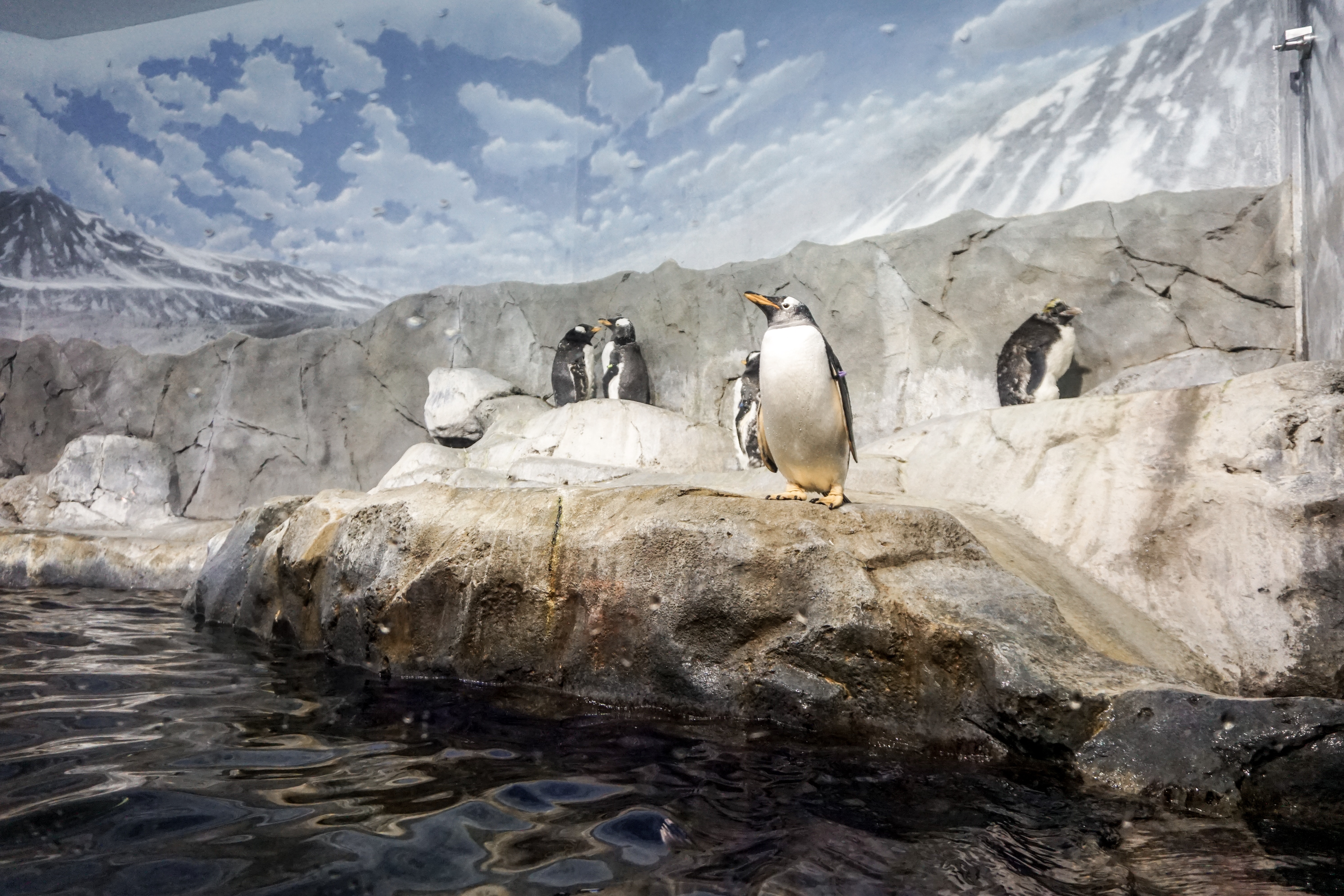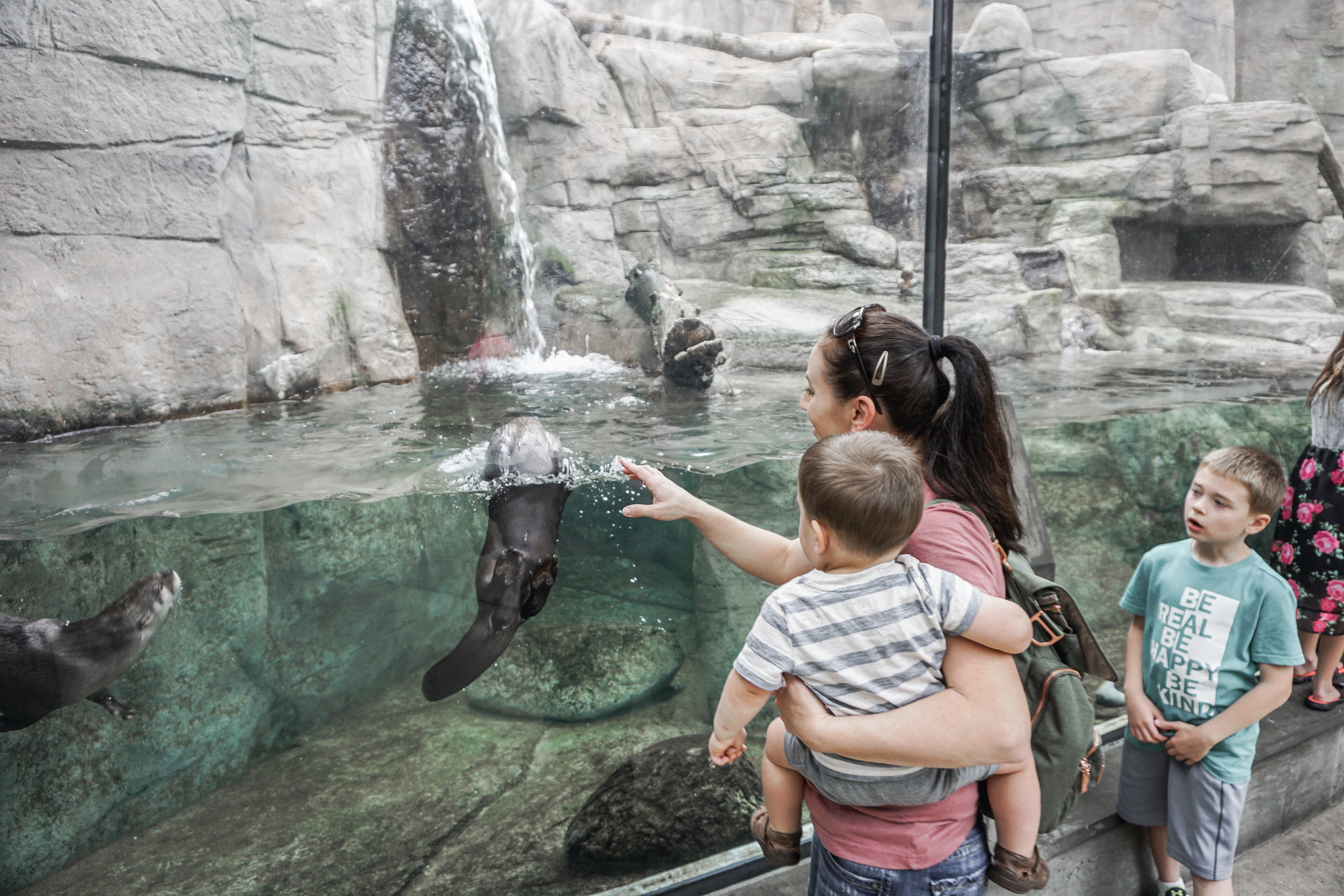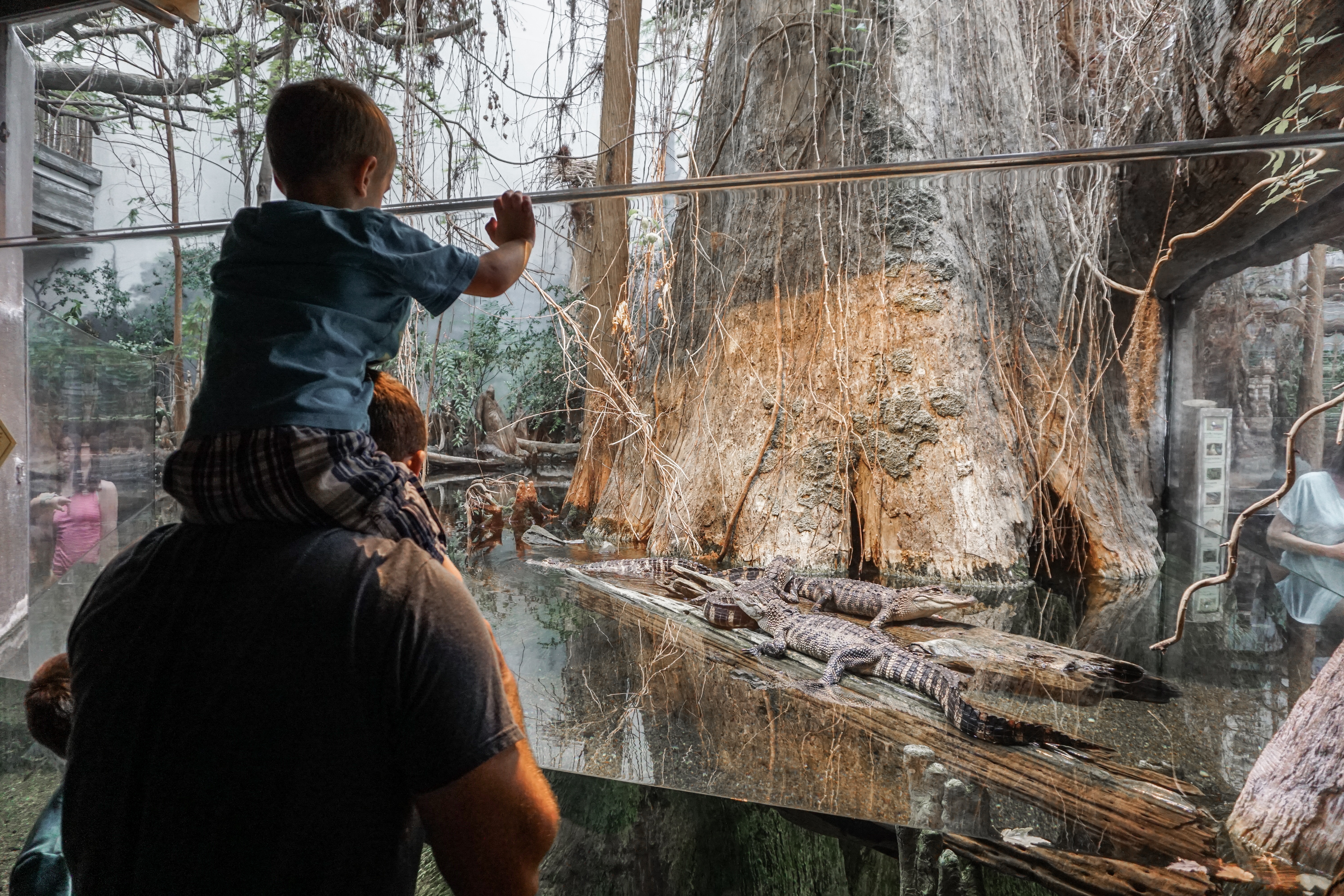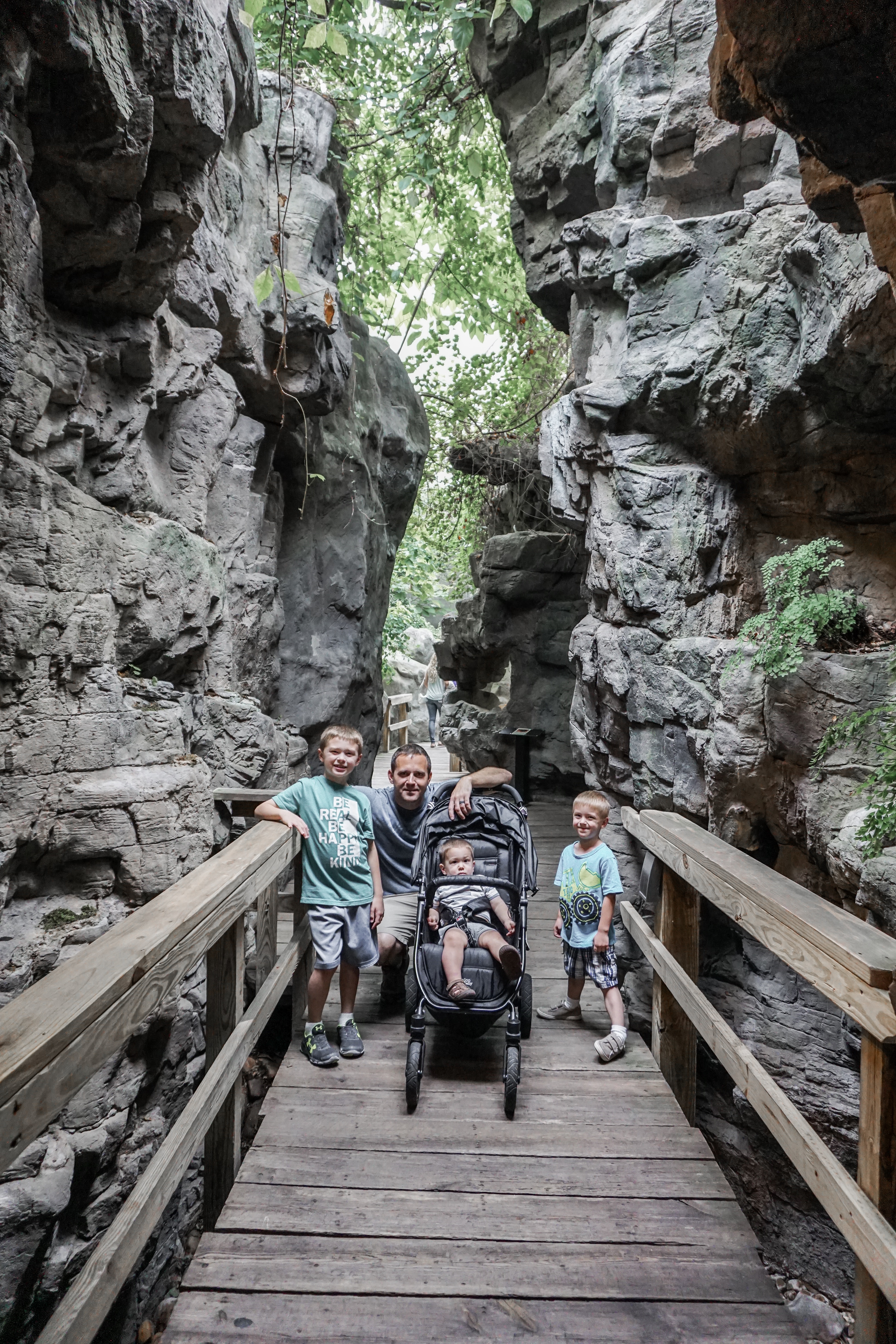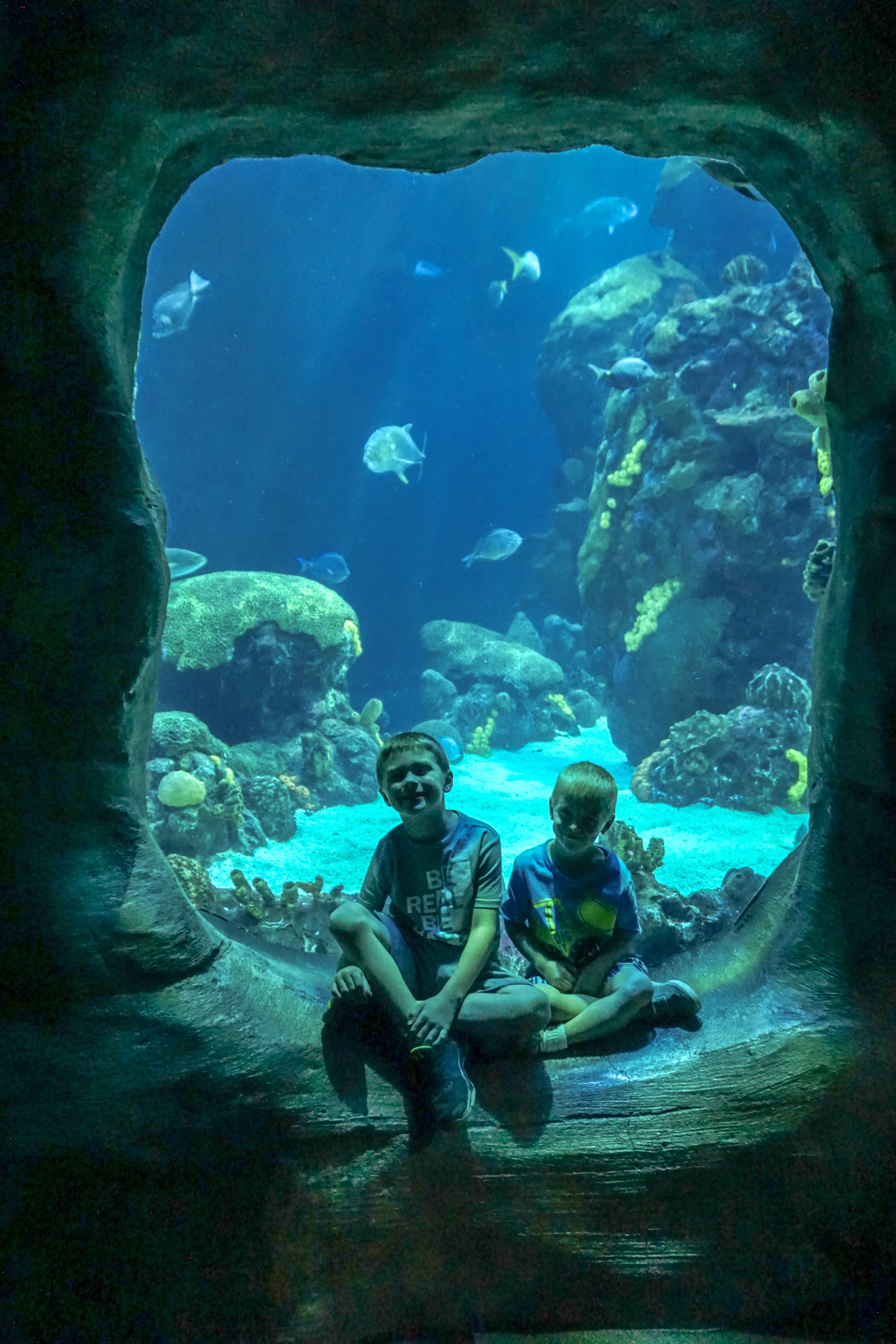 Find more information on the Tennessee Aquarium HERE.
I hope this Post will be helpful for you if you are planning a trip to Tennessee! Chattanooga is a wonderful destination for family fun and is great for children of all ages! Don't forget to Subscribe to my Blog to be notified of new posts before anyone else! Thank you so much for stopping by, I look forward to your next visit!