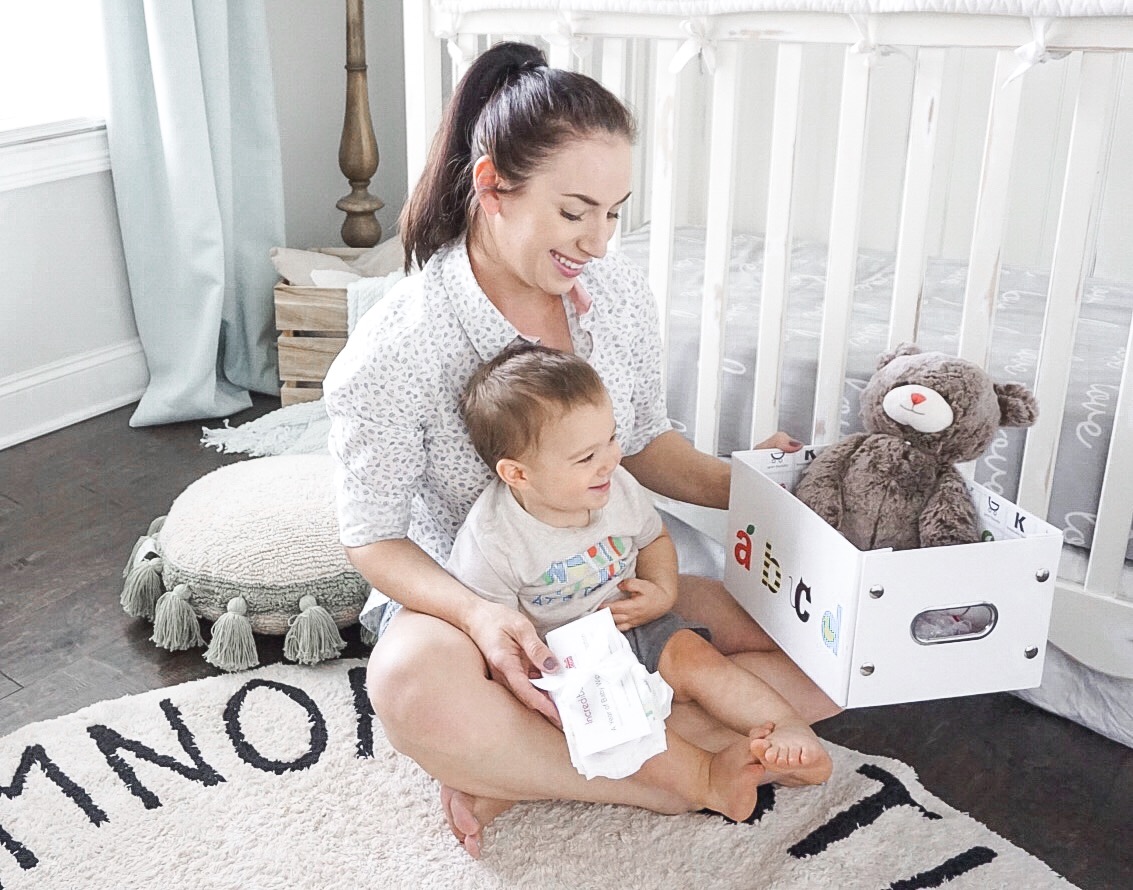 Did you know that diapers and wipes are one of the TOP items you NEED when you are expecting a baby? When I was pregnant with my first baby, my Mom bought me enough diapers and wipes to last me about 3 months after he was born. That was such a blessing! More than anything else, I think that was the best gift I received from anyone. As well all know, diapers and wipes can get expensive. What if there was a way for a family member or a friend to gift diapers and wipes to a new or expecting mom in a way that worked best for her and her baby's needs? Well, there is! I have teamed up with IncrediBundles.com to chat with you guys about their Diaper and Wipes Subscription services and I couldn't be more excited to tell you about it because I think it's amazing! And when you are done reading my Review of this service, you will definitely want to enter into the Giveaway at the bottom of this page!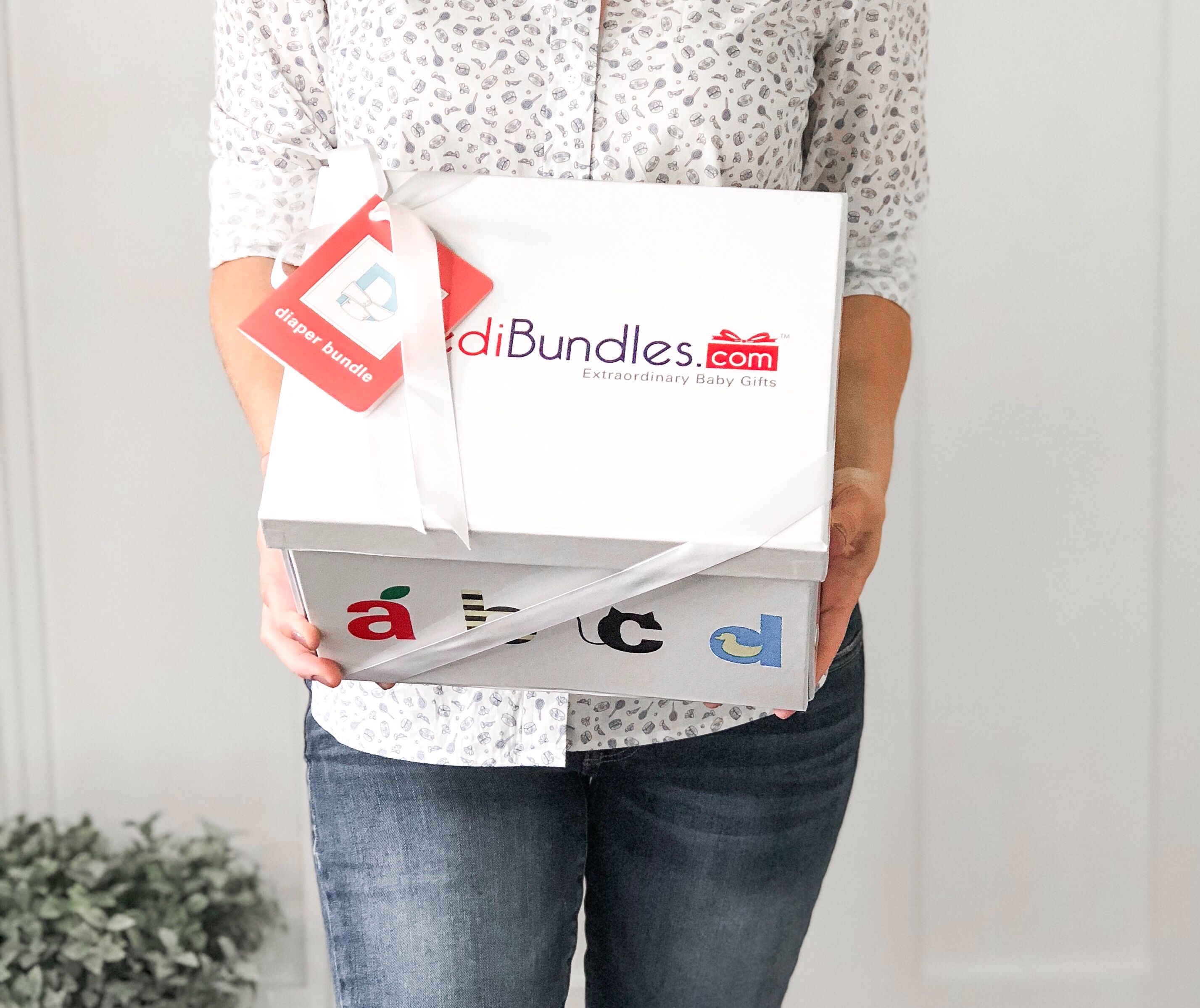 If you are gifting an IncrediBundles.com Diaper Bundle Subscription (which, by the way, is an AWESOME idea) or if you are purchasing the subscription service for yourself, this Review of the ordering process will really help!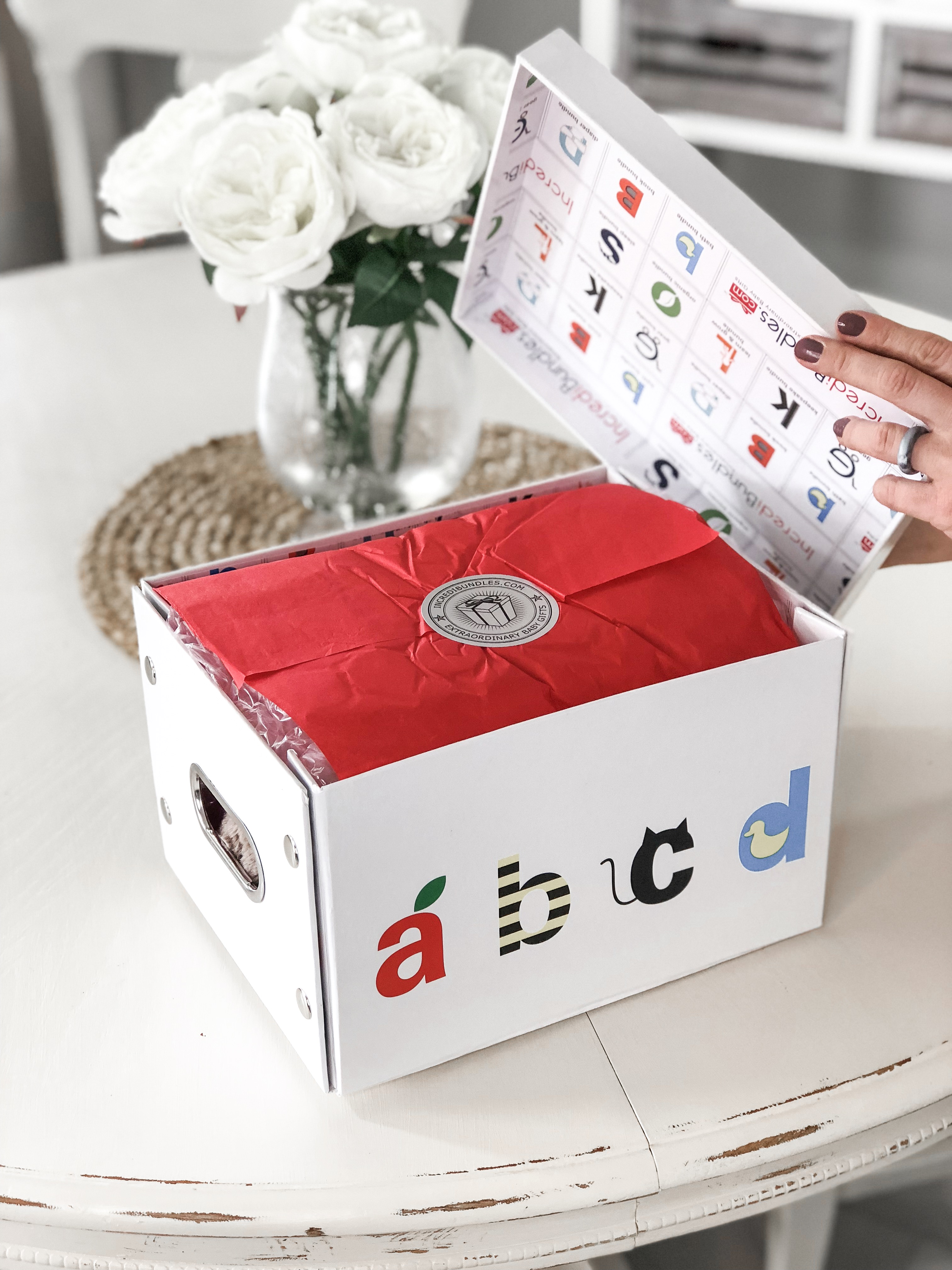 Since I received my Announcement Package as a recipient of the gift, I will be doing my review of the ordering process as such. When my box arrived, I was pretty excited to open it up and see how this subscription works. The Announcement Package includes a few different pieces inside: The ABC Box, a soft and cute Teddy Bear, two Newborn Sized diapers (so cute), and the redemption codes for your Diaper Bundle Subscription. My Announcement Package actually had two different codes inside: 1 for a 12-month Subscription of Diapers, and 1 for a 12-month Subscription for Wipes.
*These were SAMPLE codes for me to test the website and ordering process, they did not generate any actual sales.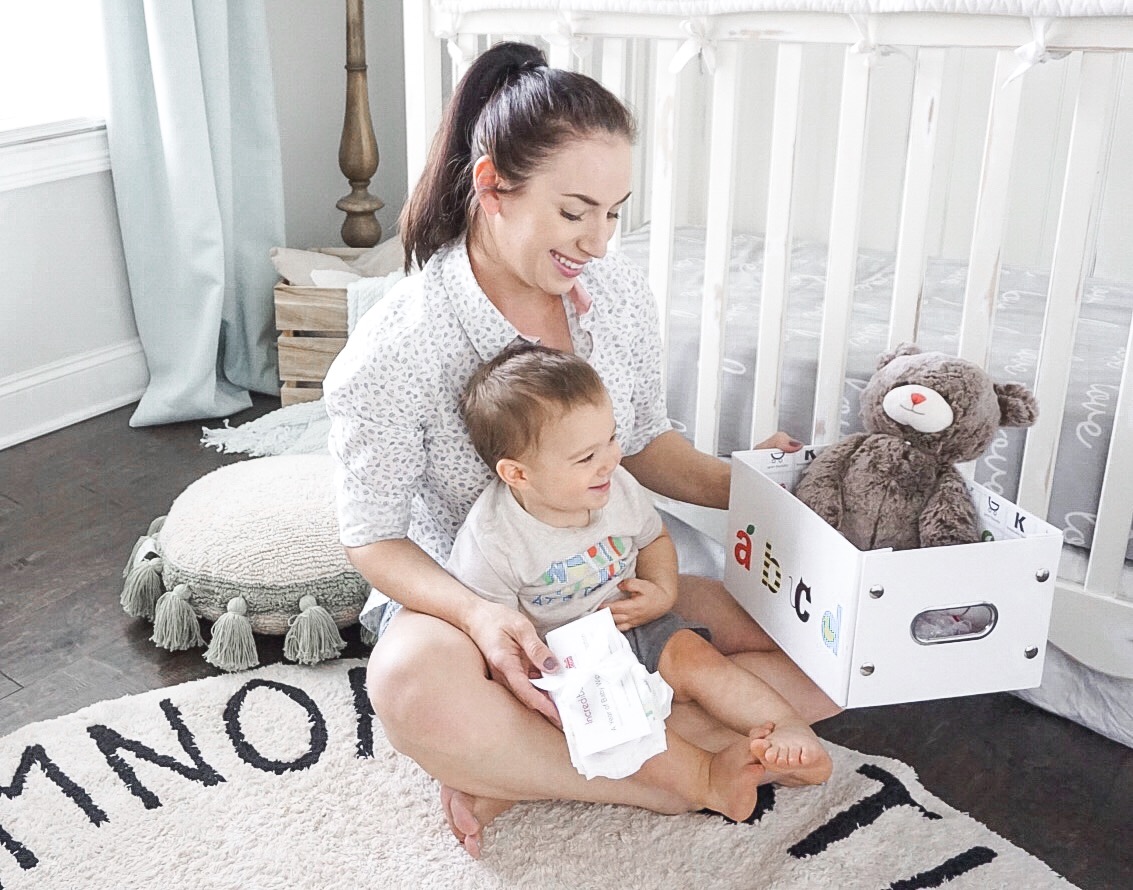 The first step after you receive your Announcement Package in the mail is to head over to IncrediBundles.com and Register your account. Registering is super easy and only took me about 2 minutes to complete. Once you have set up your Account, you will click the Account Tab and look for either the Diaper Subscriptions or Baby Wipes Subscriptions tabs. I decided to redeem the Diaper Subscription Bundle redemption code first, so I clicked on the Diaper Subscriptions tab. Each Gift Card from your Announcement Package contains an Activation Code as well as an Order # on the back, you will use these numbers to activate your Subscriptions on this page.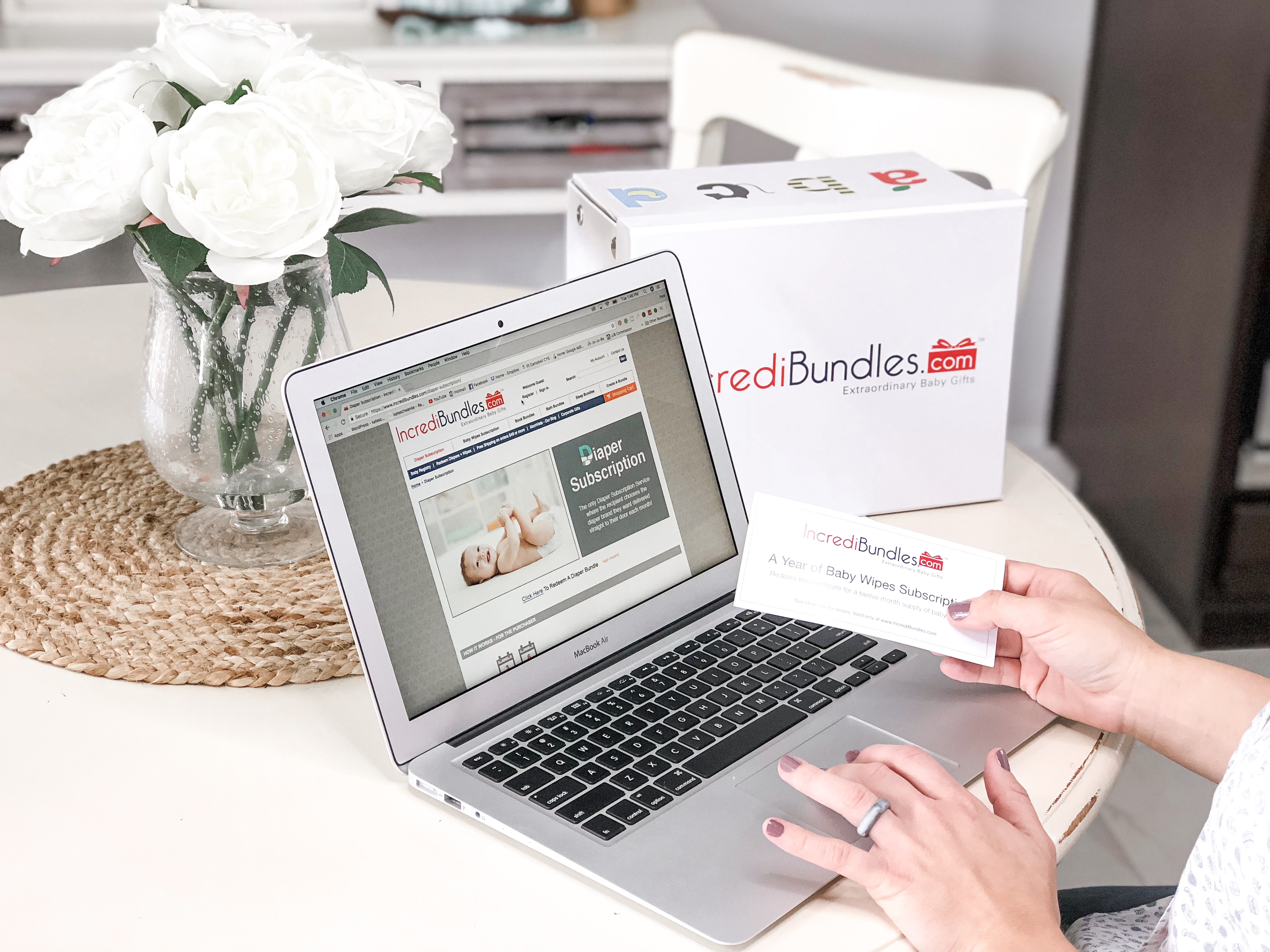 After you have Activated your codes, you can click the Manage button on your new Subscription and start to place orders for Diapers or Wipes. You will also receive an email with your Subscription confirmation immediately after claiming your codes, which I LOVED! No waiting around for emails with IncrediBundles.com, they come the second you place an order too. Ordering is a breeze! And one of my absolute favorite things about this Subscription Service is that you can order when you NEED to order and on your own schedule. I will share below a snippet from the email I received after I activated my code:
"Please note that your diapers will not be automatically shipped to you each month. You must submit a request each time you would like to redeem a month's worth of diapers so that you can let us know the brand and size your baby needs for that particular month.
You do not need to start your diaper subscription right away nor do you need to place a request every month. Your diaper subscription does not expire so simply order when you need more diapers. Once you have redeemed all of your installments, your subscription will end."
I personally think this is such a smart way to do the diaper Subscriptions! On an AS NEEDED basis. Love it!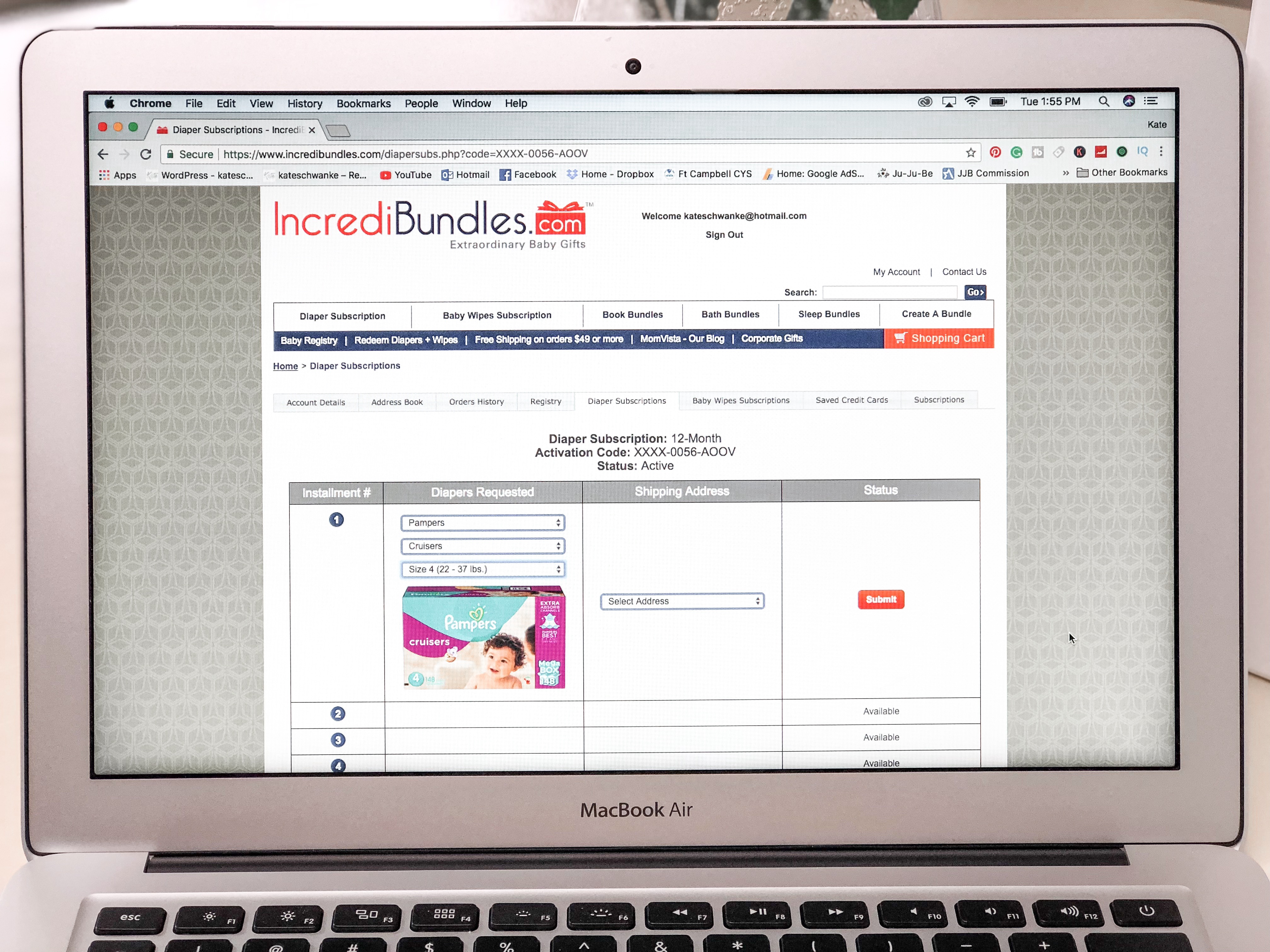 I really wanted to show you guys one last thing! I think the ordering process for this Subscription Service is so easy and pleasant to operate. This is the ordering page for the Diaper Bundle Subscription and one of the things I love about this is that you can choose from 4 different brands of diaper manufacturers! I personally chose Pampers because they work best for my family, but they also offer Luvs, Huggies, and Members Mark. Besides having great brands to choose from, they also offer many different styles and sizes!
Overall, I think the IncrediBundles.com ordering process is extremely user-friendly and straightforward. I also love the many different brands, styles, and sizes you have to choose from on the website! I do think my favorite thing about this Subscription Service is that you can order what you want when you want without losing any of the months available in your subscription. I love a brand that you can make work for whatever stage of life you or your baby are in! I hope you found this review helpful and will give this website a try in the future, whether it's for you or an expecting mom it's sure to make life a little bit easier!
*GIVAWAY CLOSED*
Enter to WIN a 3 Month Diaper Subscription for you or a friend! Follow the Rafflecopter instructions below to enter to Win. Don't forget to share with your friends who are expecting! Starts 8/7 12am, Ends 8/14 12am.
**Congratulations, Elizabeth Suh on winning this fabulous Giveaway!**
Disclaimer: This Blog Post is SPONSORED by IncrediBundles.com
Love the shirt I am wearing in this Blog Post? Shop Evy's Tree with me for the Amy Shirt HERE! (Affiliate)